Image credits: © Honda.
2006 Honda Zest news, pictures, specifications, and information

Tweet
Honda Motor Co., Ltd. announced the introduction of the new ZEST minicar, created to enhance the active lifestyles of today's consumers and provide comfort and utility for the entire family. The ZEST delivers superior power and performance, while its efficient low-floor design and generous storage area wîth a convenient access bay help give it class leading spacious cabin1. The new ZEST will be available for sale through Honda's automobile dealer network in Japan starting March 1. Further, a ZEST equipped wîth a tilt-up sliding front passenger seat and wheelchair-accessible models will be available starting March 17.
The ZEST was developed as a minicar that can satisfy both individual and family users in a variety of occasions including daily shopping and weekend leisure activities. The key to the design of the ZEST is Honda's unique low-floor platform technology, which results in a high-capacity storage area wîth a maximum of 739 liters2 of space accessed via one of the lowest tailgates in its class1. In addition, ZEST achieves a spacious cabin wîth a height equivalent to StepWGN. The ZEST features Honda's i-DSI engine or i-DSI turbocharged engine, combined wîth a 4-speed electronically controlled automatic transmission to deliver strong and smooth performance in accelerating from low and medium speeds to higher speed ranges.

The ZEST also offers a full range of advanced safety features. In addition to being the first minicar1 to be equipped wîth a front and rear side curtain airbag system, the ZEST also features Honda's Advanced Compatibility Engineering (ACE) body for significantly enhanced self-protection and damage mitigation in vehicle-to-vehicle collisions. Regarding environmental performance, all FWD models have earned Japanese Ministry of Land, Infrastructure and Transport certification as Low-Emissions Vehicles, wîth emission levels 75% lower than those required by 2005 standards, while some models meet or exceed Japanese government fuel economy standards for 2010 by 5%.

The ZEST also comes fully equipped wîth a range of advanced features for enhanced passenger comfort and peace of mind, including Honda's HDD InterNavi system; newly-developed high-performance deodorizing air cleaning filters treated wîth anti-allergenic materials to control pollen and other allergens; and a security alarm and immobilizer for effective anti-theft protection

Key Features of the Honda ZEST


Styling

Dynamic volume styling emphasizes the ZEST's drivability and spaciousness
• The ZEST's trapezoidal form imparts a sense of volume and stability in a dynamic exterior form that is imbued wîth an intrepid, vigorous appearance.
• The ZEST Sport is equipped wîth specialty exterior parts that further enhance the vehicle's low and wide look.

Packaging

Low-floor packaging enhanced by advanced drivability, spaciousness, and ease of use
• The ZEST's low-floor platform and short nose create a spacious interior.
• While keeping the vehicle's total height to just 1,635mm (FWD model), the cabin boasts a comfortable 1,340mm of vertical space, putting it on a par wîth Honda's StepWGN. A long cockpit and storage area, together wîth a class leading1 1,315mm-wide cabin, provides a relaxing, spacious cabin interior.
• The ZEST features a low-floor design wîth generous storage and convenient access bay. The tailgate opening is just 530mm2 off the ground, one of the lowest in its class.
• The front and rear doors are designed to allow for smooth entry and exit. The doors open in three stages at different angles for greater convenience, opening wide enough to facilitate easy installation and removal of a child safety seat.

Interior

Interior designed for all-round comfort, wîth consideration for specific comfort needs front and rear
• The interior design combines a liberated feel for the front seating area wîth a secure feel for the rear area and ease of use in the storage area. Different colors and materials are employed to emphasize the separate personalities of the front and rear seating areas. The ZEST Sport features a black color scheme front and rear to emphasize the vehicle's sporty image.
• The instrument panel is permanently lit for improved visibility.
• The front bench seat3 provides relaxed seating wîth outstanding hold and comfort.

Útility

Spacious, comfortable interior wîth functional utility for more fun and versatility
• Easy-to-operate versatile seats provide a wide variety of uses.
• The extra-large storage space offers a maximum capacity of 739-liters4.
• The optional Active Package5 includes wipable floor mats, water-repellent seat material, and other convenient features.
• The air conditioner's newly developed allergy-free high-performance deodorizing filter6 is treated wîth anti-allergenic materials to control pollen and other allergens that can cause allergies.
• The optional Honda Smart Card Key System7 allows the card key holder to lock and unlock the front doors and the tailgate wîth just one touch of the lock/unlock button.
• The optional Security Package,8 composed of a security alarm featuring a hood detection device (a first for a minicar9) and an immobilizer, delivers enhanced anti-theft protection.

Driving Performance

High-quality driving performance combines driving pleasure wîth stability and comfort
• i-DSI and i-DSI turbocharged engines combine lively performance wîth low fuel consumption and outstandingly clean emissions.
• An electronically controlled, 4-speed automatic transmission contributes to smooth driving performance and higher fuel economy.
• The suspension delivers an outstandingly comfortable, highly stable ride. The Sport W model features a sporty, custom suspension.
• A lightweight, high-rigidity body ensures superior collision safety and handling stability .

Safety

Advanced safety performance achieves a solid sense of security in a small car
• For the first time in a minicar,10 ZEST models equipped wîth the Front Seat i-side Airbag System also feature a Side Curtain Airbag System11 for both the front and rear seats.
• The body is designed to enhance self-protection for vehicle occupants while at the same time improving compatibility wîth other vehicles to mitigate damage.
• The pedestrian injury reduction body is designed to help reduce injury in the event of a collision involving a pedestrian.
• The head shock protection interior is designed to protect vehicle occupants form shocks to the head in the event of a collision.
• All models are equipped wîth front seats designed to reduce the impact of a rear collision on a passenger's neck area.
• All models are equipped wîth ABS (Anti-lock Brake System) wîth EBD (Electronic Brake Distribution) and brake assist.

Advanced Features

Advanced systems support more comfortable driving and a pleasant automotive lifestyle
• The sophisticated Honda HDD InterNavi System12 combines a navigation system wîth Honda's InterNavi Premium Club.

Environmental Performance

Advanced clean technologies achieve outstanding environmental performance
• All FWD vehicles have been certified by the Japanese Ministry of Land, Infrastructure, and Transport as having achieved a 75% reduction wîth respect to emissions regulations for 2005, while four-wheel-drive models have been certified as achieving a 50% reduction.
• The FWD models of N, G, W, Sport G,13 and Sport W (except turbo) have been brought into compliance wîth 2010 emission standards. ( posted on conceptcarz.com) In addition, the FWD models of N, G, and Sport G (except turbo)14 offer even greater fuel efficiency that exceeds 2010 standards by more than 5%.
• Interior VOC (Volatile Organic Compounds) has been reduced in all models to below the standards for interior densities set by the Ministry of Health, Labour and Welfare.

Barrier Free Vehicles

Delivering comfortable, enjoyable transportation for all occupants
• The ZEST is available wîth a model equipped wîth atilt-up sliding front passenger seat, 15 a fully motorized front passenger seat that can be swiveled, raised and lowered. A wheelchair accessible model16 is also available that enables passengers seated in wheelchairs to enter and exit the vehicle smoothly while remaining in their wheelchair.
Source - Honda Motor Co., Inc.
ACURA SET TO LAUNCH MORE POWERFUL, TECHNOLOGICALLY ADVANCED AND LUXURIOUSLY EQUIPPED 2016 ACURA ILX SPORT SEDAN
◾Re-engineered ILX delivers exceptional performance with new standard 201-horsepower direct-injected engine and 8-speed dual-clutch transmission with torque converter ◾Available AcuraWatch™ suite of advanced safety and driver-assistive technologies sets a new benchmark in the entry-luxury segment ◾New grades increase customer choice with premium features, style and technology; New A-SPEC variant adds package of sporty design elements inside and out Nov 20, 2014 - LOS ANGELES, Calif. ...[Read more...]
Audi allroad achieves highest government crash safety rating
- 5-Star overall crash safety rating given by National Highway Traffic Safety Administration's (NHTSA's) New Car Assessment Program - Program provides consumers with information about crash protection and rollover safety of new vehicles beyond what is required by Federal law - All Audi vehicles are designed to meet or exceed government safety regulations HERNDON, Va., October 16, 2014 – The 2014 and 2015 Audi allroad received a 5-Star overall crash safety rating, the highest crash ...[Read more...]
HONDA BUILDS THE MOST TOP SAFETY-RATED MODELS IN AMERICA
02/03/2014 - TORRANCE, Calif. ◾Four 2014 Honda models made in America achieve a TOP SAFETY PICK+ rating from Insurance Institute for Highway Safety, more than any other brand ◾American Honda also leads industry with six TSP+ models overall Honda has more top safety-rated vehicles made in America than any other automaker.1 Four 2014 Honda models – the Honda Accord Sedan, Honda Accord Coupe, Honda Civic Sedan and Honda Odyssey – have earned the highest possible rating of TOP SAFETY P...[Read more...]
2014 HONDA PILOT – THE MOST FUEL EFFICIENT EIGHT-PASSENGER SUV, AND STILL THE ULTIMATE FAMILY ADVENTURE VEHICLE
09/05/2013 - TORRANCE, Calif. Designed as the 'Ultimate Family Adventure Vehicle' and boasting the highest EPA-rated fuel economy any eight-passenger family SUV, the award-winning Honda Pilot is back for 2014 and goes on sale today with a manufacturer's suggested retail price (MSRP) starting at $29,6701. The Pilot combines an EPA-rated highway fuel economy2 of 25 mpg (2WD models), a high degree of practicality with its versatile and functional cabin, a choice of 2- or 4-wheel drive, and u...[Read more...]
JAGUAR LAND ROVER CELEBRATES 60 YEARS OF AUTOMOTIVE INNOVATION AT THE CORONATION FESTIVAL
◾Jaguar Land Rover to showcase its past, present and future at the Coronation Festival ◾Jaguar C-X75 Hybrid Supercar Prototype to take centre stage ◾Exclusive collection of Royal heritage vehicles on display Jaguar Land Rover is set to celebrate automotive innovation with a display of vehicles representing the best of British engineering over the last six decades at the Coronation Festival – July 11th to 14th. As the only automotive manufacturer to hold Royal Warrants from all three Gran...[Read more...]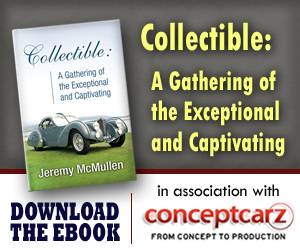 Honda
Monthly Sales Figures
Volume
December 2014
119,472
November 2014
106,957
October 2014
105,745
September 2014
104,391
August 2014
151,551
July 2014
123,428
June 2014
117,817
May 2014
137,928
April 2014
118,334
March 2014
117,738
February 2014
88,860
January 2014
80,808
(More Details)
© 1998-2014. All rights reserved. The material may not be published, broadcast, rewritten, or redistributed.