1955 Porsche 550 RS Spyder news, pictures, specifications, and information

Tweet
This is the second production car of 1955. The car was initially a factory team car with serial number 550-018, driven by Kurt Ahrens. The car was also the original car used in European Porsche print ads and was just recently used in the newest "Holy Smoly" Boxster commercial.

Introduced in 1953, the 550 Spyder was Porsche's first official race car. The car is powered by four-overhead-cam, flat 4-cylinder (horizontally opposed pistons), 1,498-cc engine, developing 125-135 horsepower coupled to a 5-speed manual gearbox. The chassis has torsion-bar suspension and weighs about 1,120 pounds. It has a top speed of an estimated 150 miles per hour.
The 550 Spyder, which took its name because it was the 550th design project undertaken by the Porsche company, made its international debut in October 1953 at the Paris Motor Show. The 550 Spyder was the first sports car specially designed by Porsche with racing in mind, and its successes through the years provided a foundation on which the frame of the Porsche marque spread around the world.

The frame of the 550 Spyder was assured in 1954 when, making its debut in the final year of the Carrera Panamericana, Hans Hermann drove the 550 Spyder to a class victory and a dramatic third-place overall finish directly behind Ferraris, cars with substantially larger and more powerful engines.

The car that Hans Hermann drove in the Mexican race was chassis 550-04 and was sold by the Porsche racing team to Robert H. Davis of Bloomington, Illinois for $6,000. Because racing team budgets were far from generous, it was common practice for them to sell their car after racing them. And just to get to the race, the Porsche Racing Department had enlisted the support of several sponsor companies, including Telefunken, a German electronics equipment maker, Castrol, the oil company, and Fletcher Aviation, a California company that acquired a license to develop the Porsche engines for use in aircraft and small, off-road vehicles. The car wore these corporate logos as it raced.

The 550-004 would go through several owners but eventually was re-acquired by Porsche and was completely restored for the Porsche Museum, which chose not only to show the car in its collection but wanted to register the car for participation in historical racing events so fans could see it again in action, not just as a static display.
Spyder
Chassis Num: 718-034
Engine Num: 032

This car was driven in the 1955 LeMans and finished 37th. It is entirely original as raced in LeMans and is the only original Spyder in the world. The current owner is only the second owner of this 550 Spyder.
This 550 Spyder was the 1955 Paris Auto Show car. The car was sold to Sonauto in France and raced there, Sonauto apparently owned several 550s and raced them with different drivers. This car is pictured in the book, 'Porsche 356,' which states that it was Jean Behra's Spyder. The car was owned from 1973 to 2002 by Jim Perrin, noted Porsche historian and past president of PCA. The current owners purchased the car in 2007 and began an extensive refurbishment with the goal of preserving as much of the original paint as possible. Gary Kempton's shop carefully removed the top coat of silver paint while retaining the original blue paint. The racing history of the car is still being researched. The Certificate of Authenticity from Porsche AG states 'manufactured for the 1955 Paris Auto Show.'
In the mid-1950's, in races from Sebring to LeMans, Torrey Pines to Watkins Glen, the 550 Spyder was the car of choice among many professionals and wealthy amateur drivers for winning the 1500cc sports car class. Many of the greatest race drivers of the 1960's posted their early successes in 550 Spyders.

About 90 cars were built before the 550 was replaced by the 550A in 1956. The 550A had a lighter, stiffer tubular space frame and altered rear suspension. An additional 39 550A's were built through 1957.

From the date first sold, chassis 550 041 has been a competitive race car through various owners/drivers. Most notable would have been the Dutch Count, Carel Godin de Beaufort who raced the Spyder extensively including a 196 run at the LeMans 24 Hours race with his good friend, Thieu Hazemans. De Beaufort would go on to be considered Grand Prix racing's last true amateur. A colorful sportsman with a determination to beat the works teams on his own, Carel was a popular figure in the F1, F2 and sports car paddocks. Often, his Porsches were seen battling faster cars, events which eventually led to De Beaufort becoming Holland's first F1 World Championship points scorer.
| | |
| --- | --- |
| | Spyder |
The 550 RS Spyder, introduced at the Paris Auto Show in late 1953, was their first model designed specifically for racing applications. The lightweight aluminum body and remarkably powerful 1500cc, four cam power plant quickly earned them their reputation as 'giant killers' on the track.

After almost a year of development, the first customer cars deliveries occurred in 1955. A total of seventy eight 550 RS Spyders were built before being superseded by the 550A. This example was sold new to an American customer who raced it extensively. In its first two years of competition, its many victories included a national championship.
After World War II, Walter Glockler of Frankfurt was one of the first to own a Volkswagen dealership. He was an amateur motorcycle racer that had ventured into auto racing once he had financial backing from his successful dealership. One of his engineers working at the dealership had worked on prewar Adler sports cars and had amassed a wealth of racing knowledge and expertise. In 1948 they modified a Hanomag engine and placed it mid-ship creating a very competitive racer. In 1950 they continued with their mid-engined configuration but switched to an L1-liter Porsche engine. The rear suspension was reversed and mounted to a tube-frame chassis with the driver sitting in the center of the vehicle to optimize weight distribution. The body was created by C. H. Weidenhausen and constructed of aluminum and weighed less than 1000 pounds. The combination was enough to gain Glockler the 1100 cc Sports Car Championship. For the following season, Glockler had the engine converted to run on alcohol which improved the horsepower output and kept it competitive for another season. These were the beginnings of the highly successful Glockler specials.

Collaboration between Porsche and Glockler began. Porsche was seeking publicity and recognition for his products to further stimulate sales while Glockler enjoyed the latest engine development and new products. This partnership continued for a number of years before Porsche began building his own series of racing cars. Ernst Fuhrmann was given the task of creating an engine suitable for competition; the project was dubbed 547, while Wilhelm Hild was tasked with creating a new chassis, dubbed Project 550. The resulting design was similar to the mid-engined Glockler, consisting of a steel tube ladder frame with six cross members. The drivetrain from a 356 was modified and placed behind the driver but in front of the rear axle. The suspension was basically a stock 356 unit with minor modifications to accommodate the extra weight and demands of racing.

Hild completed two chassis but the engine development was still not ready. Instead, an engine from a 356 1500 Super was placed in its place. It was modified to run on alcohol which resulted in nearly 100 horsepower. It was then slightly detuned to achieve an optimal compression of 9.0:1 which lowered the horsepower to nearly 80 but increased its reliability.

The first Porsche 550, outfitted with a Roadster body, had its racing debut at the Eiffel Races at Nurburging. Piloted by Helm Glockler, the Porsche immediately proved its capabilities. Unfortunately, the weather was poor and there were problems with a carburetor but it was not enough from keeping Glockler and the 550 from winning the race. Even with strong competition, its first race had been victorious. Porsche turned his sights onto the grueling but prestigious 24 Hours of LeMans endurance race.

LeMans is a high speed track and manufacturers often build custom bodies for their cars to take advantage of better aerodynamics to achieve higher speeds. Two cars were prepared by Porsche for the race, both with coupe bodies. They were entered into the 1101-1500 cc class and by the end of the race had easily beaten the competition. Overall, they had finished 15th and 16th. Porsche 550-02 driven by Richard Frankenberg and Paul Frere were awarded the class victory. The cars were later raced in two German competition events.

Ernst Furhmann continued on his engine development project, under strict direction to stay in the 1500 cc limit. He borrowed from one of his previous designs; a flat-12 engine used in the Cisitalia Grand Prix car. It had a large bore and a small stroke. Instead of using the overhead valve configuration of the 356's, he went with an overhead camshaft design where each set of two cylinders had two overhead camshafts driven by shafts. When the new engine was complete, it was placed in a new 550 chassis which had continued the evolution of design, strength, rigidity, and weight reduction. It was still a tubular frame but had been modified through knowledge gained from testing and racing. A new body was created, designed by Erwin Komenda and in similar fashion to the original bodies of the other 550's.

This newly developed 550 was first shown to the public at the 1953 Hockenheim Grand Prix where it was unable to match the speeds of the 550 Coupe. It was raced a week later at a hillclimb where it scored a respectable third place finish. A month later a fifth 550 was on display at the Paris Motorshow where it was accompanied by news that the 550 RS Spyder would soon enter production and be available in 1954. The show car had a few luxurious that were void on the other racers, such as a full windshield with wipers, seating for two, convertible top, and the convenience of a lockable glove-box. Porsche worked hard on getting the 550's ready for racing during 1953 and 1954. Near the close of 1954, the vehicles were ready. In the hands of capable privateers, the 550's quickly began amassing many victories often beating the larger engine competition. One of the owners of a 550 Spyder, serial number 550-0055, was the legendary James Dean who nicknamed his machine 'Little Bastard.' On September 30th, 1955 at the intersection of Highways 466 and 41, James Dean's life came to a close while driving the 550 Spyder.

The original two 550's were prepared for the Carrera Panamerica race in 1953. Adorned with sponsor stickers and livery the two cars easily dominated the 1500 cc class. Jose Herrate's 550-02 emerged victorious though 550-01, driven by Jaroslav Juhan, was the faster of the two but forced to retire due to mechanical difficulties. The following year 550-04, outfitted with the Fuhrmann quad-cam engine, was entered into the Carrera Panamerica race where it finished third overall and first in class. In honor of these accomplishments, the 356 models outfitted with the Fuhrmann engine were now dubbed 'Carrera'.

In total there were around 90 examples of 550 RS Spyders created with 78 being sectioned for public use. In 1956 Porsche introduced the 550A which looked nearly identical to its predecessor but featured many mechanical improvements including a spaceframe chassis coupled to a Fuhrmann four-cam 547 engine capable of producing over 130 horsepower. It featured a five speed manual gearbox and multi-link suspension which greatly improved the handling while reducing over-steer.

The Porsche 550 was a very successful car that showcased the capabilities and creativity of Porsche. Throughout the years to come, new Porsches were created that were bigger, better, and faster, and continued the tradition on the racing circuits of this historic pedigree.
By Daniel Vaughan | Mar 2006
1959/60 Porsche 718 RS 60 Spyder
Automobile sport was part of the picture for the fledgling Porsche sports car firm from the first. The 356 quickly became popular around the world, in the hands of private drivers wîth sporting ambitions. New racesports cars were developed in Zuffenhausen at the beginning of the fifties: the1.5 liter 550 Spyder proved a shark in the goldfish bowl against larger-displacement competitors in major races. This Spyder used the first engine developed by Porsche for Porsche: the Type 547 wîth 1.5 liter displacement and four, shaft-driven, overhead camshafts.

Porsche had made the change from a floor pan to tubular space frame for racesport construction, established the five-speed gearbox, continued to increase performance and fitted larger drum brakes. These improvements, along wîth countless other modifications, kept the Spyder at the head of the ' small sports car class ' (up to 1500 cc) throughout the fifties.

But 1960 brought new regulations for racesports cars, leading to the Spyder RS 60 wîth displacement increased to 1600 cc, larger windshield, a 'functional' top and a regulation trunk in the tail, behind a four-cam engine which now produced 160 HP. This RS 60 brought Porsche its finest results up to that time, particularly in long-distance events. While an overall victory in the 44th Targa Florio in 1960 by Bonnier/Herrmann, wîth a lead of more than 6 minutes over a 3 liter Ferrari, was within the range of previous achievements - sports cars from Zuffenhausen had already captured overall Targa Florio victories in l956 and 1959 - a new Porsche chapter opened wîth the first appearance of the RS 60 at the 12 hours of Sebring in the ÚSA. Olivier Gendebien and Hans Herrmann won outright while Holbert/Scheckter/Fowler drove a second factory RS 60 into second, ahead of Nethercutt/Lovely in a 3 liter Ferrari Dino. Swiss driver Heini Walter, at the wheel of an RS 60, secured Porsche's third and fourth European Hillclimb Championships in 1960 and 1961, following those from 1958 by Count Berghe von Trips and 1959 by Edgar Barth.
Source - Porsche
For more information and related vehicles, click
here
Worldwide vehicle introductions dominate successful Press Preview at NAIAS
• Next up: Industry Preview-day two; VP Biden; and the biggest night of giving
DETROIT, Mich., Jan. 16, 2014 - When the dust settled after two remarkable days of vehicle unveilings, organizers of the 2014 North American International Auto Show (NAIAS) counted 50 vehicle introductions, the majority being worldwide, presented to a crowd of 5,169 journalists from around the world. NAIAS Chairman Bob Shuman said the optimism and confidence felt on the show floor is a reflection of a...[Read more...]
ALV Award-Winning Toyota 4Runner Takes Active Lifestyle Enthusiasts on the Ride of Their Lives
Rugged, go-anywhere exterior design and authentic off-road heritage help Toyota 4Runner win Best Value Off-Road Vehicle for active lifestyles TORRANCE, Calif. (Nov. 4, 2013) – Up a steep hill, through a rocky riverbed and across a sea of other off-road adventures, the redesigned 2014 Toyota 4Runner proved its value at the 10th annual Active Lifestyle Vehicle (ALV) awards program, taking home the title of Best Value Off-Road Vehicle. As an authentic off-road vehicle that is also ...[Read more...]
RM Auctions Announces New Paris Sale To Take Place During Retromobile Week
• RM Auctions expands European presence with all-new sale in Paris during the Retromobile show week • Auction to be held within the beautiful surroundings of 'Les Invalides' in central Paris, 4-5 February, 2014 • Magnificent ex-works Gordini 24S already consigned in anticipation of another exceptional RM sale LONDON (20 June, 2013) – RM Auctions, the world's largest collector car auction house for investment-quality automobiles, is delighted to announce the addition of a new sale to...[Read more...]
All-New Jaguar F-Type & 2013 Range Rover Autobiography Named To 25Th Robb Report Annual 'Best Of The Best' List
◾Jaguar F-TYPE V8 S announced as winner of 'Convertible' category ◾Range Rover Autobiography announced as winner of 'Sport Utility Vehicle' category (MAHWAH, N.J.) – June 3, 2013 – Jaguar Land Rover North America announced today that the Jaguar F-TYPE V8 S and 2013 Range Rover Autobiography have been featured among the list of winners in the 'Wheels' section of the 25th annual 'Best of the Best' list by Robb Report magazine. The Jaguar F-TYPE is the winner of the 'Convertible' category, whi...[Read more...]
Land Rover Celebrates 65 Years Of Technology And Innovation
SIXTY-FIVE YEARS OF LAND ROVER From our earliest days, the desire to create a vehicle that will tackle any terrain has made Land Rover famous around the world. Over the past 65 years, the Land Rover family has grown into the highly respected range of vehicles that are sold in record numbers today. As Land Rover continues to go from strength to strength, we thought it was time to look back at the milestones in our history that have got us here. The last 65 years have been an adventure. ...[Read more...]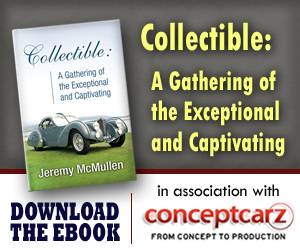 Porsche
Monthly Sales Figures
Volume
November 2014
4,699
October 2014
3,667
September 2014
3,607
August 2014
4,540
July 2014
4,300
June 2014
4,102
May 2014
4,609
April 2014
4,072
March 2014
3,808
February 2014
3,232
January 2014
3,096
December 2013
3,246
(More Details)
© 1998-2014. All rights reserved. The material may not be published, broadcast, rewritten, or redistributed.