Image credits: © Saab. © Saab Automobile AB
1967 Saab Sonett II news, pictures, specifications, and information

Tweet
#178 of 258 Produced
The Sonett II was SAAB's first production sports car. It was manufactured in Trollhattan, Sweden beginning in 1966. It was powered by the two stroke, three cylinder, 841 cc engine used in the Monte Carlo, including three single barrel Solex carburetors. The Sonett II was designed as a race car and competed successfully against Austin Healy Sprites and Triumph Spitfires in SCCA races of the period. Unfortunately, since the 500 minimum production figure was not met, Sonett II's were ultimately disqualified.

The Sonett II represents the culmination of SAAB's two stroke engine technology in a production vehicle. However, with the introduction of US emission control standards in the late 1960's, the 'stroker' engine was replaced by a Ford V-4 four stroke engine in late 1967. The Sonett II V-4 and the later Sonett III with a similar engine were produced through 1974. A total of 10,219 Sonetts were produced.

Manufactred in Trollhattan, Sweden, beginning in 1966, the Sonett II was SAAB's first production sports car. Featuring a two-stroke, three cylinder, 841 cc, three single barrel Solex carburetors Monte Carlo engine, the Sonett II was designed as a race car and competed successfully against Austin Healey Sprites and Triumph Spitfires in Sports Car Club of America (SCCA) races of the period. Unfortunately, since the 500 minimum production figure was not met, Sonett II's were ultimately disqualified. The two stroke engine was discontinued in the late 1960's due to US emission control standards.
Saab's original Sonett is likely the most sough-after car ever to be produced by the zany Swedish firm. With only 6 made, the Sonett was a beautifully designed roadster designed to set speed records for its displacement class. The cars succeeded in grabbing several records, thanks to 2-stroke engines that made big power out of tiny displacement. While you're not likely to ever see a Sonett outside of a museum, Saab kept the great name alive for a couple of subsequent sports cars, the Sonetts II and III.

The Sonett II was made from 1967-1969, and was first offered with a 2-stroke engine very similar to that of its spiritual predecessor. The engine could put out about 70hp, an impressive number for such a light car, and an even more impressive number for an engine displacing just 841cc. Early Sonetts had a Solex carburetor for each of their three cylinders.

Not everyone recognized the benefits of 2-stroke power, and Saab owners didn't enjoy needing to add oil to their gas every time they filled up. This prompted Saab to make the switch to a more conventional 4-stroke engine for 1968. The new engine, sourced from Ford, was almost as offbeat as the old. As a V4, it had an odd design compared to the vast majority of other four cylinders, which were inline.

The engines weren't the only components of the Sonett II that made buyers scratch their heads. With a column-mounted shifter, changing gears in these Saabs was not a typically sporting experience. Though the shifter worked well, it seemed out of place in a low-slung sports coupe with exotic looks. Perhaps the strangest things about the gearbox, though, was that it directed power to the front wheels.

Front-wheel-drive is overlooked today as a common, mundane feature. Plenty of sports cars have had this drive layout, and some of the best handling cars of today are pulled along by their leading wheels. But in 1967, front-wheel-drive was still an oddball. It was considered a great feature for trekking through tough conditions in more robust cars like Saab's own 96, but its virtues had never been instilled in a proper sports car before.

While it may not seem to make any sense to call the Sonett II a proper sports car in the first place, the little Saab did manage to meet all the requirements of a sporting auto. It was tiny. It was quick. It was noisy. And, most importantly, it handled. Saab proved with its Sonett II that front-wheel-drive could be incorporated into a machine with engaging driving dynamics and an enthusiastic personality.

For as good of a car as the Sonett II was, it just didn't click with the car-buying public. In the U.S., Saab was a relatively unknown company at the time of their sports car's introduction, and most people were weary of buying such an odd car. The Sonett II's high price ensured that potential buyers could take their money elsewhere for a car of at least equivalent performance but with more pedigree and prestige. This meant slow sales for Saab. Only 229 Sonett IIs were built with the 2-stroke 3-cylinder for 1967. Over the next couple of years, sales improved dramatically with 1,868 V4-powered cars produced.

Even after the huge production spike, though, the Sonett II had unimpressive sales figures. The production run of barely 2,000 units prevented the Sonett-series from generating much profit for its parent company until the Sonett III was introduced. While that car did eventually catch on more than the II, it only did so by compromising with more conventional styling, a more practical interior, and a floor-mounted shifter. The Sonett II established its own following, though, and today they are worth substantially more than their more common replacements.

Information for this article was supplied in part by www.saabhistory.com, an excellent site and great resource for Saab enthusiasts.
By Evan Acuña
For more information and related vehicles, click
here
RRDC VOTES IN 37 NEW MEMBERS FOR 2013
HILLIARD, Ohio (Nov. 7, 2013) - Thirty-seven race-car drivers and motorsports professionals have been voted into the Road Racing Drivers Club in 2013. The group includes 13 Regular Members from the open-wheel and sports-car racing ranks, 20 Associate Members and four Honorary Members. The current roster of RRDC members now numbers 440. Voting was held among all current RRDC members. 'This year's crop of new Regular Members truly represents the spirit of the RRDC, as each driver has de...[Read more...]
PETER SACHS SPEAKING IN WATKINS GLEN ON OCT. 5
WATKINS GLEN, N.Y. (Sept. 13, 2013) – Motorsports historian, car collector and retired racer Peter Sachs will speak about his racing years and his work with the Klemantaski Collection photography archives on Oct. 5 at the International Motor Racing Research Center in Watkins Glen. The free talk, part of the Center Conversations speaker series, will be at 1 p.m. at the Center located at 610 S. Decatur St. It is open to all. After a first parking lot gymkhana while still in college, Sach...[Read more...]
Seven-Time Pikes Peak Champion Zwart To Bring 'The Best Of Both Worlds' To The Mountain In 2013
Colorado Springs – June 25, 2013 – In 2010, Jeff Zwart, from Corona del Mar, Calif., made Pikes Peak history and shook up the sports car establishment by running a road racing car – the Porsche 911 GT3 Cup - at the world's most famous hill climb, smashing the Time Attack class record and winning his seventh championship. In 2011, Zwart drove his Porsche 911 GT2 RS turbo street car – not only up the Mountain, but on the Interstate from L.A. to Colorado Springs - and sliced 24-seconds o...[Read more...]
Concours Dealer Super Car Class At The Concours d'Elegance of America
WHAT IS A 'DEALER SUPER CAR?' In the muscle car world, the term 'Dealer Super Car' has specific and very important meaning. There are basically two distinct types, one considerably more valuable and desirable. Original Dealer Built Super Cars: The cream of the crop built to order for a customer through a new car dealership and sold new. Yenko Chevrolet, Nickey Chevrolet, Mr. Norms Grand Spaulding Dodge, Baldwin-Motion and Royal Pontiac are some of the most recognized. ...[Read more...]
Honda, Acura Racers Claim Titles at SCCA Runoffs
Honda and Acura racers won four Sports Car Club of America national titles and claimed a 1-2 finish in the inaugural B-Spec category, run as a exhibition class, in last weekend's SCCA National Championship Runoffs at Road America. More than three dozen Honda and Acura racers traveled to the classic Road America road course in Wisconsin for this year's 49th annual Runoffs, September 17-23, taking part in 13 of the 30 competition classes. Five drivers used the Honda L15A7 engine in Formula...[Read more...]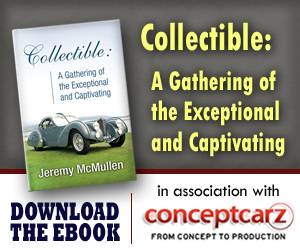 © 1998-2014. All rights reserved. The material may not be published, broadcast, rewritten, or redistributed.