1981 Lancia Zagato news, pictures, specifications, and information

Tweet
The Zagato Sport model was available from the Lancia Fulvia line. The Fulvia was introduced in the year 1963 and shared a great resemblance with the Lancia Flavia Berlina. Fitted with the smaller V4 engine that powered the front wheels, the Fulvia series also featured independent suspension and disk brakes all around.

The Lancia Flavia was introduced in 1960, and this new line was positioned between the Lancia Flaminia and the Lancia Appia. Lancia's first front wheel drive vehicle, this new model was more economic with production costs much cheaper and the construction less complex.

A less complex beam rear axle was fitted into the Falvia, along with an updated top of the line brake system. Fuel injection was introduced in 1965 to all vehicles in the Flavia model series.The Lancia Flavia Sport Zagota, Flavia Berlina, Flavia Coupe and Flavia Convertible were all models in the Flavia line.

With a chassis derived from Vittorio Jano's Aurelia with coil-spring and wishbone front suspension, the Lancia Zagato came with the same 205 liter V6 engine copied from the Aurelia. Modified to achieve 150 bhp, the Lancia could reach a top speed of nearly 130 mph.

Ugo Zagato, the founder of Zagota, was the pioneer of the use of lightweight materials among Italian coachbuilders. When the Lancia Zagato was introduced, Ugo was nearing the end of his life. A modern design consultancy and engineering services company, Zagato was located outside of Milan. In the midst of Italy's world-famous fashion industry, the company premises occupied nearly 23,000 square meters.

Established at the end of World War I, Ugo Zagota created a company that designed cutting edge vehicles that became synonymous with light weight and exception aerodynamics. With the signature 'double-bubble' roofline, the Zagato was designed for Lancia's top of the range Supersport and Flaminia Sport.

At the time, Lancia's of this period were too complicated to restore, so many of these models are very rare today. An inspiration from Elio Zagota, the sport body was his design and brilliant creation. Ercole Spade began the design with the original chassis of the Coupe, and created an avant-garde body with more aerodynamics and more advanced stylistic solutions. Much like the Coupe, the Zagato had a 2330mm wheelbase, a front track of 1300mm and a rear track of 1280mm.

Though lighter than the Coupe, the extended use of light alloy parts in the body made the Sport too delicate for long delicate for long distance races. Easier to produce, steel coach and steel doors were adopted on the second series, while the first series vehicles had aluminum moving parts with boot-lid side openings.

In 1968, a spider prototype was introduced. The financial position of Lancia was steadily declining by the year 1969. The vehicles that they were producing were costly and not generating enough profit to make ends meet. The make was taken over by FIAT.

That same year, the Berlina and Coupe were offered with a new V4 Fulvia engine and slightly updated body work. This redesigned Flavia was built and produced until 1974. The Lancia Fulvia was also available as Zagato Sport model.
By Jessica Donaldson
The Lancia Zagato Targa Coupe was designed and modified from a coupe by Zagato. The Targa Top could be put into one of four configurations. From 1981-82, 791 units were built of which 75 were Special Edition.

The 2.0-liter, inline four-cylinder engine was transversely mounted and had double overhead cams and a fuel injection system.
VOLKSWAGEN CELEBRATES 40 YEARS OF THE GOLF AT THE NEW YORK AUTO SHOW
The most successful European car of all time turns 40 ◾More than 30 million Golf models have been sold worldwide ◾Car went on sale in Europe in May 1974, was sold in the U.S. from December that year as the Rabbit ◾Seventh-generation Golf GTI goes on sale in June in the U.S., with Golf TDI® and TSI® models arriving at dealerships in August Herndon, VA — The most successful European car of all time turns 40 this year. More than 30 million Golf models have been sold since the car went...[Read more...]
VOLKSWAGEN ANNOUNCES PRICING OF 2015 GOLF GTI MODELS, STARTING AT $24,395
The latest Golf GTI adds more standard equipment and exciting new optional features ◾Seventh-generation Golf GTI is bigger, lighter, faster, and more fuel-efficient ◾Price rises just $195 over previous-generation GTI, despite more standard equipment and an increase of 10 horsepower and 51 pound-feet of torque from new EA888 TSI® engine ◾Golf GTI Performance Package provides a great value at just $1495, includes electronically-controlled torque-sensing limited-slip differential ◾Dynami...[Read more...]
VOLKSWAGEN'S NEW TURBO ENGINES AND 2015 GOLF ON DISPLAY AT THE SEMA SHOW
Tuned Jetta sedans featuring new EA888 turbocharged TSI® engines on display in Las Vegas; First North American tuned seventh-generation Golf debuts before market launch in 2014 Las Vegas, NV - With U.S. sales having more than doubled since 2009, Volkswagen continues its march to sustainable growth with the brand's most compelling lineup in its history and plans to add several exciting new products and innovations in the near future. Two significant enhancements to the VW lineup...[Read more...]
VOLKSWAGEN OF AMERICA REPORTS AUGUST 2013 SALES
- Best-ever August and year-to-date results for Passat and TDI® Clean Diesels •Best August and year-to-date for Passat with 10,194 and 76,364 units, respectively •Jetta Sedan delivered 13,508 units for the month •Tiguan delivered 2,948 units, marking the best August and year-to-date ever •High-mileage, TDI® Clean Diesel models accounted for 30.4 percent of sales in August and 24.3 percent of sales year-to-date, the best August and year-to-date results on record •Passat TDI sales reach 43.8 ...[Read more...]
Golf R Celebrates Its World Premiere At The Frankfurt Auto Show
Wolfsburg, 2 September 2013 –The most powerful Golf in the range excites with 296 horsepower and a 0 to 62 mph sprint time of just 4.9 seconds. The vehicle's distinctive styling also highlights its sporty character. The new Golf R was developed by Volkswagen R GmbH to provide dynamic performance. The sportiest Golf is powered by a newly configured 296 horsepower TSI engine, which is not only 30 horsepower more powerful, but also 18 per cent more fuel-efficient than the previous engine....[Read more...]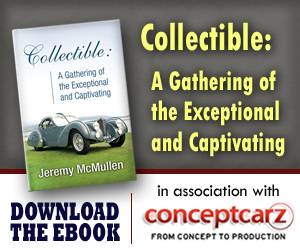 © 1998-2014. All rights reserved. The material may not be published, broadcast, rewritten, or redistributed.