1962 Sabra Sport news, pictures, specifications, and information

Tweet
GT Coupe
Chassis Num: S200100
Engine Num: S216251

The Sabra was born when Autocars, an Israeli firm, commissioned Reliant, a British car company to build them a sports car. The Sabra Sport was to be sold as a new entry in the growing US sports car market in the early 1960's. Total production is estimated at 208, with 55 sold in the UK under the name of Sabra, and 153 were exported to the US under the name of Sabra. The Sabra Sport was introduced at the 1961 New York Auto Show. The car came with either a re-moveable hardtop as seen here or a convertible top - not both.

The car was not accepted well in the US for several reasons. First it did not come equipped with several amenities such as sun visors, back-up lights and an interior dome light. The Sabra Sport was offered at $3,500 comparable to the Austin-Healey 3000, but its performance was more in line with MG Midget selling for only $2,000.

This car was brought in the country by a Florida dealer in 1962. It remained un-sold and was stored for more than 40 years. The current owners purchased the car in September 2000 with only 40 miles on the odometer. Because of the Florida heat and humidity the car had a complete restoration completed in 2001.

This Sabra was awarded its AACA Senior at Hershey, PA, its AACA Grand National Award in North Carolina in 2002 and its Senior Grand National in 2004. It was also chosen for an AACA National Award (The Emmert Swigert Memorial Cup) in 2002.
Autocars in Israel built 208 Sabras. 153 came to the United States, 55, re-named Sabre, to the United Kingdom. Each fiberglass-bodied car came with either a removable hardtop or a convertible fabric top. It was, frankly, not quite the value, with its 1,701cc Ford Consul 4-cylinder, or an Austin-Healey 3000, both priced at $3,500 but much less common. The UK's Reliant Motor Company of Tamworth built it. Reliant were known for fiberglass economy '3-wheelers' and later the (Ford V6) Scimitar, a mainstream GT car.
Ferrari From 'Ferris Bueller'S Day Off' Crossing The Auction Block At Mecum
Monterey, Calif. - August 14, 2013 -- Mecum Auctions will offer more than 750 classic and collector vehicles at the fifth annual Daytime Auction at the Hyatt Regency in Monterey this weekend, and among the hefty and impressive lineup is a true celebrity. The famed Ferrari California Spyder Replica from the '80s classic 'Ferris Bueller's Day Off' will cross the block on Saturday as Lot S163. As the actual car used in the filming of the movie, it was built by Neil Glassmoyer of Modena D...[Read more...]
1964 Nurburgring 1000 Kilometers: Survive for One Last Victory
During the late 1950s, Richie Ginther would begin a relationship with John von Neumann and this partnership would result in one of the most dominant periods of American sportscar racing in which Ginther and Porsche would be virtually unbeatable. Nearly a decade later, that same combination would again join forces to provide one more moment of glory. By the mid-1950s Porsche had developed its 550. This was a small car more than capable of dominating its class and consistently able to challenge...[Read more...]
MIKE RYAN'S BANKS SUPER-TURBO PIKES PEAK FREIGHTLINER A UNIQUE BIG ONE TO WATCH IN PIKES PEAK OPEN DIVISION
Colorado Springs, June 20--------The Freightliner Cascadia Pikes Peak Special racing machine of Mike Ryan (Santa Clara, CA) is truly like no other entry in the Pikes Peak Open division during the 91st edition of the Pikes Peak International Hill Climb on June 30. Ryan, a veteran driver, finished ninth (12:39.960) last year on the Peak in the division, but has his sights set on a higher finish this year with this amazing vehicle. The winner was rookie French driver Romain Dumas, who bri...[Read more...]
Mopar Ram Runner Wins Truck Duel in the Desert
Leaves Ford SVT Raptor in the Dust Mopar Ram Runner 33 seconds faster than Ford SVT Raptor on punishing 4.73-mile loop PickupTrucks.com declares Mopar Ram Runner the winner May 30, 2012 , Auburn Hills, Mich. - This showdown was at sunrise. The Mopar Ram Runner and the Ford SVT Raptor met for a shoot-out at Ocotillo Wells State Vehicular Recreation Area (SVRA), a state park in southeast California with 85,000 acres of nothing but dirt, dust and desert. When all was said and done,...[Read more...]
Carroll Shelby, Ford Family for More Than Half a Century
Carroll Shelby was a member of the Ford family for the better part of 60 years, producing stunning performance vehicles from concepts to production models. He once said his energy and passion for performance products were always strongest when he was working with Ford. Shelby most recently collaborated with the company on the 2013 Ford Shelby GT500 Mustang, the most powerful production V8 in the world. Working with SVT engineers at Sebring and the Arizona Proving Grounds, at times he drov...[Read more...]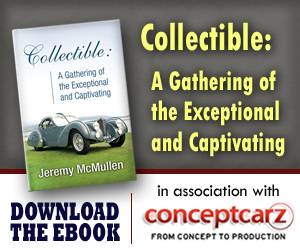 Similarly Priced Vehicles from 1962
Mercury Monterey ($2,670-$3,290)
Studebaker GT Hawk ($3,100-$3,100)
Studebaker Lark ($1,932-$3,100)
Dodge Dart ($2,240-$3,090)
Chevrolet Impala Series ($2,700-$3,100)
Austin-Healey 3000 MKII ($3,120-$3,535)

Average Auction Sale: $2,650
© 1998-2014. All rights reserved. The material may not be published, broadcast, rewritten, or redistributed.