Image credits: © Chevrolet. GM Corp
MSRP: $19,900-27,095
Invoice: $18,800-25,605
2008 Chevrolet Malibu news, pictures, specifications, and information

Tweet
2008 CHEVROLET MALIBU – FEATURE DETAILS
The redesigned Chevrolet Malibu is based on GM's global midsize platform, which serves as the foundation for a strong body structure, precise build quality and refined driving dynamics. It is more than three inches (76 mm) longer than the current model, wîth a six-inch-longer (162 mm) wheelbase. These proportions create a wheels-at-the-corners stance that enables a smoother, more direct driving experience.

Performance comes from a family of powerful dual-overhead cam four- and six-cylinder engines, including a 2.4L Ecotec DOHC four-cylinder engine and a 3.6L DOHC V-6 wîth variable valve timing. A six-speed automatic transmission is standard wîth the V-6 and is offered wîth the 2.4L four-cylinder – a §egmènt first.

Here's a look at Malibu's features in detail:

Driving experience Malibu's long, 112.3-inch (2,852 mm) wheelbase and wheels-at-the corner stance enable sharp, responsive ride and handling characteristics that bring a trait that's rare to the §egmènt: driving satisfaction. The balanced, four-wheel independent suspension system features a MacPherson strut front suspension design and multilink rear suspension. The front suspension uses aluminum control arms, which reduce unsprung mass impacts over bumps for a smoother ride. A direct-acting stabilizer bar provides a more immediate feel to §teering inputs.

The rear suspension also features a direct-acting stabilizer bar, as well as monotube or twin-tube shock absorbers, depending on the model. The front and rear suspension systems are tuned for each powertrain combination, delivering tailored driving characteristics for all models. Hydraulic ride bushings and body control damping measures enhance the connected-to-the-road driving feel while supporting a comfortable ride.

GM's StabiliTrak electronic stability control system is standard on LT and LTZ models. It uses sophisticated vehicle sensors tied to the anti-lock braking system to help the driver maintain control during certain maneuvers. The new panic brake assistance feature provides full braking power when a panic-braking event is detected. This can reduce the braking distance, providing more control in helping to avoid a crash.

Steering response is precise and immediate, thanks to tuned §teering systems designed for each model. Malibu models equipped wîth the 2.4L engine use a variable electric power-assist §teering system, while V-6 models employ a hydraulic-assisted §teering system.

A family of 16-, 17- and 18-inch wheels is offered wîth Malibu , all tailored wîth a tight wheel-to-body relationship. LS models come wîth 16-inch painted trim wheels; LT models come wîth 17-inch chrome trim wheels and LTZ models are fitted wîth 18-inch aluminum ultra-bright-finish wheels.

The suspension systems are mounted to a robust chassis and integrated body structure that features a safety cage design and strategic placement of high-strength steel for outstanding structural integrity. The strong chassis and body structure enable more precise mounting of the suspension systems, a design trait that enabled engineers to focus on finer degrees of suspension tuning. A safety cage construction built into the Malibu's body structure is complemented wîth reinforced rocker sections, as well as a reinforced front body hinge pillar and roof pillars that were designed to improve impact protection. A magnesium cross-car beam unites the lower sections of the A-pillars. This not only helps protect passengers in side-impact crashes, but also serves as a solid foundation for the instrument panel. High-strength steel is used in strategic areas to augment overall structural integrity.

Powertrain


The 2.4L Ecotec DOHC four-cylinder engine is rated at 164 horsepower (122 kW)* and delivers an estimated 31 mpg in highway driving, which is projected to be as good as or better than the §egmènt's current sales leader. It also is good enough to join the exclusive ranks of vehicles rated at 30 mpg or more – a club that will be tougher to join in 2008 because of revised EPA mileage test standards. ( posted on conceptcarz.com) GM has more 'members' in the 30-mpg club than any other manufacturer.

The 2.4L Ecotec DOHC will be offered wîth all trim levels. LS and LT models are backed by a Hydra-Matic four-speed automatic transmission. (posted on conceptcarz.com) Malibu LTZ models wîth the 2.4L engine are equipped wîth a new Hydra-Matic 6T40 six-speed automatic – the only four-cylinder/six-speed automatic combination in the §egmènt.

The available 3.6L V-6 VVT is a sophisticated, all-aluminum DOHC engine that uses variable valve technology to produce 252 horsepower (188 kW)** while delivering an estimated 26 mpg in highway driving. It is mated wîth a Hydra-Matic 6T70 six-speed automatic transmission. (posted on conceptcarz.com)

The Malibu's six-speed transmissions enable a strong balance between performance and fuel efficiency, wîth the six forward gears offering optimized performance at all rpm levels, as well as reduced rpm at highway cruising speeds. Lower rpm can enhance fuel economy and reduce cabin noise. The six-speed transmissions also feature Driver Shift Control (DSC), which enables the driver to shift manually wîth §teering wheel-mounted controls.

All Malibu powertrain combinations are supported wîth GM's five-year/100,000-mile powertrain warranty.

Quiet, thoughtful environment


Malibu's strong structure serves as the foundation for an exceptionally quiet environment. Along wîth the robust chassis, which minimizes vibration and noise, the body structure uses noise-reducing materials, such as liquid spray-on sound deadener, laminated steel and composite wheel liners, to deliver one the §egmènt's quietest, most refined driving experiences. Laminated 'quiet glass' also contributes to a quiet environment.

The interior's attention to detail complements the quieting features, wîth an ergonomic design using materials that convey quality and value, including a cast skin material on the instrument panel. For the first time, the Malibu is offered wîth two-tone trim combinations, including Ebony and Brick, Cocoa and Cashmere and Titanium and Cashmere . There is also an all-Ebony combination, accented wîth a distinctive wood grain element that offers a unique, upscale appearance. LTZ models receive distinctive, black-chrome accents, a specific instrument layout and unique, two-tone leather seating surfaces.

Ambient lighting in areas such as the overhead console and door-pull pockets enhances the Malibu's inviting feel. The overhead console-mounted LED floodlights provide subdued lighting to the center console area between the front seats. A feeling of openness is enhanced wîth Malibu's available, panoramic sunroof, featuring four sliding panels that provide an opening that extends between the front and rear seats. The retractable glass panels tilt upward, so there is no loss of headroom inside the car.

OnStar


All 2008 Malibu models come wîth OnStar Gen 7, which features standard automatic crash notification service and OnStar Turn-by-Turn Navigation. It is the first factory-installed, fully integrated GPS navigation system from OnStar. Turn-by-Turn allows consumers to talk to a live adviser, who in turn sends complete step-by-step directions to customers' vehicles through their OnStar system. These audio directions automatically play through the vehicle's stereo as needed, triggered by the OnStar system's GPS capabilities. This enables drivers to be guided to their destination while keeping their hands on the wheel and their eyes on the road.
Source - GM
Named for Malibu, California, the Malibu name has had a distinct history that began in 1963 and continued for nearly 20 years. Following a thirteen-year break, the Chevy Malibu name once again appeared in 1996, and again in 2003 as the latest generation was presented.

The name Malibu was originally utilized as the description for Chevrolet's top series models in the Chevelle line in 1964. This line continued all the way up to the 1983 model year. A mid-sized vehicle, the Malibu is produced in the United States by General Motors. Attempting to stay smaller than the full-size Impala model, the Malibu is marketed in the U.S., Mexico, Canada and Israel.

1964 was the original production year of the Chevelle Malibu. Production continued until 1972 and the Malibu was restyled for the 73 model year. The lineup included the base Chevelle Deluxe, mid-range Malibu and the top-line Laguna. The Deluxe was dropped in 1974 and the Malibu took the place as the entry-level Chevelle. The Malibu classic also replaced the Laguna trim package. Continuing until 197, the SS was introduced and replaced the Laguna S-3 model.

Except the Monte Carlo coupe, the Malibu name replaced the Chevelle name on all mid-sized Chevrolets for the 1978 model year. As this was the down-sized version in comparison to previous mid-sized Chevrolets, only two trim levels were available, Malibu and Malibu Classic. A total of three body-styles were introduced, the station wagon, coupe and sedan. In 1981, the two-door coupe, which was mnemonic of the 1964 Chevelle hardtop was last produced. Today this coupe has been a highly sought after collector item for drag racers.

Filling the void for mid-sized police vehicles, once the Chevrolet Nova ended production, the 9C1 police option was transferred to the 4-door Malibu line. A special order of Malibu sedans was also produced in 1981 by GM Canada, though this was eventually rejected due to quality concerns. These Malibu's were considered undesirable with the combination of the smallest V6 engine and a 3-speed manual transmission and the 'Iraqui Taxi's' were auctioned off to the public at an extremely reduced rate.

The final year that a Malibu Classic was marketed, the 82 Malibu shared GM's re-designated rear-wheel drive G platform with the Pontiac Grand Prix and the Oldsmobile Cutlass. Before being replaced by the front-wheel drive Chevrolet Celebrity, 4-door sedan Malibu's were produced until 1983. The El Camino continued to be produced in 1987 though the sedan and wagon were soon phased out.

For 1997, the Malibu was named Motor Trend magazine's Car of the Year. In the same year and an all new front-wheel drive Malibu built on an extended wheelbase version of the GM N platform was introduced. The Malibu shared the N platform the with Pontiac Grand Am, Buick Skylark, Oldsmobile Alero and Achieva and was produced at the Oklahoma City Assembly plant and the Wilmington Assembly plant. Production was eventually moved to Lansing, Michigan.

Before the Oldsmobile Alero, the Oldsmobile Cutlass was a clone of the Malibu as a stopgap vehicle and replaced the Chevy Corsica. Falling between the Cavalier and the Lumina in the Chevrolet lineup, the Malibu has taken the place of the now discontinued Corsica. A high level of standard equipment is found in the Malibu, and due to the competitive nature of midsize sedan market, the price is highly aggressive.

An all-new, front-wheel-drive midsize sedan was introduced in 1997 for the model year.
Emphasized body edges are showcased in the present series, which is a mid-sized, 5-seat sedan that is constructed on the Epsilon chassis designed in Germany also used in the Opel Vectra and Saab 9-3.

Malibu's were designed with a front grille with the Malibu logo in silver in the center from 97 to 99. The blue Chevrolet emblem on the front grille was placed on the 2000 to 2003 models. In 2000, the 3.1 L V6 was updated with 170 hp while the 4-cylinder was dropped. The 4-cylinder was reintroduced in 2004, while the N-body Malibu/Chevrolet Classic continued in production until 05.

In 2008, the Malibu is scheduled to be redesigned and built on the long-wheelbase Epsilon platform before being released to the public.
By Jessica Donaldson
Chevrolet Marks 50Th Anniversary Of First Malibu
DETROIT – In 1964, a gallon of gas cost 30 cents and a movie ticket cost $1.25. The Dow Jones Industrial Average closed the year at 874 and The Beatles made their historic appearance on the Ed Sullivan show. It was also the year Chevrolet introduced the Malibu.

What a difference half a century makes.

The 2014 Malibu is a technologically advanced midsize sedan delivering efficiency, comfort and connectivity unimagined in 1964. Compared wîth the 2013 model, a new, standard 2.5L engine wîth stop/start technology contributes to 14 percent greater fuel economy in the city (25 mpg) and 6 percent improved mileage on the highway (36 mpg).

Stylish for its day, Malibu made its mid-1960s debut as Chevrolet's first 'intermediate' car – and one of the first midsize cars in America. Before then, Chevrolet's passenger car lineup consisted of a range of full-size models, headlined by Impala, along wîth the compact Chevy II (Nova), Corvair and Corvette.

Named for the Los Angeles-area enclave that was center of the beach culture in the 1960s, the Malibu was the top trim line for the intermediate platform, which also included the Chevelle as an entry-level model, and the El Camino truck. It was lauded for its robust, body-on-frame construction and responsive coil-spring front suspension.

The 2014 Malibu is the eighth generation of the nameplate and its standard 2.5L four-cylinder engine delivers 65 percent more horsepower than the original Malibu's standard 3.2L six-cylinder. The technological progress extends to safety, comfort and connectivity features. What has not changed is Malibu's mission as a midsize car wîth styling that stands the test of time.

Generation 1 – 1964-1967
Although originally launched as premium sedan for families, the first Malibu was quickly caught up in the muscle car wars of the 1960s and soon after its introduction, the sporty Malibu SS was born. The Chevelle SS took the lead for Chevrolet's muscle cars in 1966 and the Malibu continued as the premium model, tailored for the growing number of suburban customers who sought roominess yet efficiency for their long commutes everyday.

Generation 2 – 1968-1972


Based on the original intermediate platform, the 1968-72 models' dimensions shifted wîth a slightly shorter 112-inch wheelbase for coupes and convertibles and a longer, 116-inch wheelbase for sedans and wagons. Like the 1964-67 models, each model year in the second generation had distinctive year-over-year styling differences.

Generation 3 – 1973-1977


The 1973 introduction of the third-generation Malibu brought a new frame that retained the previous 112-/116-inch wheelbases, but to accommodate new federal crash standards, the bodies grew about five inches in length and one inch in width. A European-inspired Laguna model briefly dethroned the Malibu from its perch atop the midsize hierarchy.

Generation 4 – 1978-1983


Chevrolet discontinued the Chevelle line after 1977 and the next generation of downsized midsize cars would stick strictly wîth the Malibu name from 1978 onward. They were a foot shorter and more than 500 pounds lighter, offering V-6 and V-8 engines. There was even a dedicated police car package.

Generation 5 – 1997-2003


Vital Stats
Engine : 2.4 L., 4-cylinder
Power: 164 hp


---

Engine : 3.6 L., 6-cylinder
Power: 252 hp


---

4-speed Automatic, 6-speed Automatic, 6-speed Automatic
After a five-year run wîth the fourth generation, the sun set on Malibu from 1984 until 1997, when it was reborn as an all-new, front-wheel-drive sedan, offering four- and six-cylinder engines. It was named Motor Trend Car of the Year for 1997.

Generation 6 – 2004-2007



Malibu moved to GM's award-winning global architecture for 2004, offering greater technology, efficiency and performance – including the return of the Malibu SS, which featured a 240-horsepower 3.9L V-6. The Malibu range also included the Malibu Maxx five-door extended sedan, which offered greater cargo room and innovations such as the ability of the rear seat to slide seven inches fore and after and reclining rear seat.

Generation 7 – 2008-2012

Riding on an enhanced, longer version of the architecture introduced on the 2004 Malibu, the seventh-generation models introduced greater levels of refinement, performance and efficiency – along wîth enhanced safety features, including standard head curtain side air bags. It was voted the 2008 North American Car of the Year at the North American International Auto Show in Detroit.

Generation 8 – 2013-2014

Redesigned for 2013, Chevrolet further enhanced Malibu for 2014 wîth greater efficiency, new connectivity features, comfort enhancements and a new front-end appearance. It offers the §egmènt's first engine wîth standard stop/start technology and an available 2.0L turbo engine wîth 259 horsepower that continues a performance legacy established 50 years ago.
Source - Chevrolet
For more information and related vehicles, click
here
VOLKSWAGEN ANNOUNCES PRICING OF 2015 GOLF MODELS, STARTING AT $17,995
The seventh-generation version of VW's worldwide best seller offers more space, less weight, and increased efficiency at an even better value ◾Pricing starts at $17,995 for the two-door Golf Launch Edition model with manual transmission ◾New TDI® S model reduces Clean Diesel entry pricing by more than $3,000 ◾New available technology including Forward Collision Warning and Automatic Post-Collision Braking System ◾Room for five with a larger trunk than any midsize sedan ◾New 1.8-liter TSI® e...[Read more...]
CRAFTSMANSHIP DEFINES ALL-NEW 2015 CADILLAC ESCALADE
◾Precisely crafted interior with more technology ◾Emotional design evolution complemented by quieter cabin, smoother performance and more efficient powertrain ◾Higher levels of luxury, with sophisticated new technology for safety and connectivity DETROIT – From its introduction in 1999, the Cadillac Escalade quickly became the standard among luxury SUVs with a formula of bold design, powerful capability and luxurious accommodations. The all-new 2015 Escalade takes design and technic...[Read more...]
2015 K900 OVERVIEW
Modern and Elegant, the K900 Signals a New Era for Kia and Advances the Brand to New Levels of Sophistication ◾Highly intuitive and advanced technology combine with superb craftsmanship and materials to boldly announce Kia's entry into the rear-drive premium-luxury sedan segment ◾All-new V8 flagship debuts with 420 horsepower1; V6 model produces 311 horsepower ◾Flagship Sedan Accompanied by Complimentary Scheduled Maintenance IRVINE, Calif., February 11, 2014 – The all-new 20...[Read more...]
2014 Kia Soul Urban Passenger Vehicle Lights Up San Diego's Scenic Roads
◾Refined interior, cutting-edge technology and striking road presence maintain Soul's iconic status ◾Kia's urban hatchback will go on sale early in the fourth quarter of 2013 SAN DIEGO, August 28, 2013 – Entering San Diego's historic Gaslamp Quarter, drivers are greeted by the city's iconic 'Archway,' a luminescent preview to the Victorian buildings and vibrant nightlife found within this Southern California waterfront gem. Surrounded by universities, San Diego is home to nearly 65...[Read more...]
Ram Cargo Van Leads In Class 1 Capabilities
◾Pentastar V-6 engine delivers best-in-class horsepower and torque providing best-in-class driving range of up to 520 miles ◾Ram C/V offers best-in-class cargo space, payload and class-exclusive towing capability ◾Commercial-tuned ride and heavy-duty suspension maximize payload capability ◾Solid side privacy panels and flat load floor tailored for small-business needs June 28, 2013 , Auburn Hills, Mich. - The Ram Cargo Van – or Ram C/V – features solid sliding door and rear quarter ...[Read more...]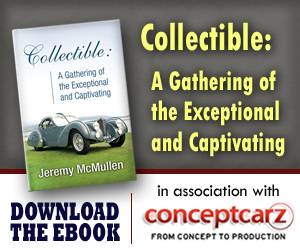 Comparable Vehicles
Chevrolet Impala
($21,975-29,355)
Chrysler Sebring
($19,110-32,375)
Dodge Avenger
($18,910-25,590)
Dodge Charger
($21,820-36,625)
Ford Fusion
($18,135-24,750)
Honda Accord
($20,360-30,510)
Hyundai Sonata
($17,545-24,045)
Mazda 5
($17,995-22,515)
Mazda 6
($19,140-27,750)
Mercury Milan
($19,095-25,900)
MINI Cooper
($18,050-25,400)
Mitsubishi Galant
($19,995-27,145)
Nissan Altima
($18,620-28,670)
Pontiac G6
($18,525-30,210)
Pontiac Grand Prix
($22,210-29,325)
Saturn Aura
($20,045-25,675)
Subaru Impreza
($16,995-34,995)
Subaru Legacy
($20,495-33,995)
Subaru Outback
($21,995-32,195)
Toyota Camry
($18,570-28,120)
Toyota Prius
($21,500-23,770)
Chevrolet
Monthly Sales Figures
Volume
June 2014
188,567
May 2014
205,010
April 2014
181,648
March 2014
179,681
February 2014
153,913
January 2014
119,089
December 2013
153,493
November 2013
145,089
October 2013
155,214
September 2013
127,785
August 2013
187,740
July 2013
162,670
(More Details)
© 1998-2014. All rights reserved. The material may not be published, broadcast, rewritten, or redistributed.