1931 Bentley 8-Liter news, pictures, specifications, and information

Tweet
The 8 Litre was the largest and most luxurious Bentley luxury car made prior to the purchase of the marque by Rolls-Royce. It used a massive 8-litre (7983 cc/ 487 cubic-inch) straight-6 engine and rode on a long 144 inch (3658 mm) or longer 156-inch (3962 mm) wheelbase, making it the largest car produced in the United Kingdom up to that time.

The car was conceived similarly to the Bugatti Royale - as a halo car to vault the maker into position as the supreme manufacturer of luxury cars in the world. However, like the Bugatti, the 8 Litre Bentley failed to sell in sufficient numbers to make a profit.

Just as the Great Depression was starting to affect Europe, Bentley unveiled the 8-Litre, its finest and most expensive model, at the 1930 London Auto Show. Set on either a 12- or 13-foot wheelbase, the 8 Litre was practically a yacht. It had a massive frame supported by tubular cross-members, and it weighed two tons. The six-cylinder engine displaced eight liters. The 8-Litre was as advanced as any existing Rolls-Royce, and was faster than any Rolls-Royce built before World War II. Many of the 100 produced still survive, although usually in modified form. Poor sales helped put the company into receivership in 1931, and some say that Rolls-Royce bought Bentley just to eliminate the competition from the 8-Litre. Rolls-Royce did, in fact, dispose of all 8-Litre spare parts after taking over the company.

The six-cylinder engine used a one-piece iron block and cylinder head with an electron crankcase. Four valves per cylinder were specified, as was twin-spark ignition - both were state of the art at the time. Bore was 110 mm (4.3 inches) and stroke was 140 mm (5.5-inches). A four-speed manual transmission with a single-plate dry clutch sent power to the rear wheels. Springs were used all around, and 4-wheel servo-assisted brakes were also fitted.

This example was purchased in 2004 from Mr. David Roberts, who had owned it in England since 1953. There were two owners prior to Mr. Roberts. The car had undergone a complete restoration, which lasted from July of 2004 through February of 2007.
By Daniel Vaughan | Aug 2008
This 1931 Bentley 8-Liter Sportsman Coupe has coachwork by J. Gurney-Nutting. It has won the 1932 RAC Best Coachwork Award, and the 1999 Best in Show of the Louis Vuitton Classic at the Hurlingham Club. In addition, it has won a number of BDC Awards and a Second in Class at the Pebble Beach Concours in 2001. It is powered by a 7983 cc, overhead camshaft inline six-cylinder engine with four valves per cylinder, dual carburetors, and capable of producing 220 horsepower at 3500 rpm. A four-speed manual gearbox sends power to the rear wheels while the four-wheel servo assisted drum brakes provide the stopping power. It sits atop a 156 inch wheelbase and suspended in place by semi-elliptic leaf springs in both the front and the rear.

The Bentley 8-Liter was first shown to the public at the 1930 London Motor Show. It was impressive in design, stature, and performance. It was capable of 100 mph, 10 mph faster than the comparable lightweight Rolls-Royce.

There were two platforms for the 8-Liter Bentley, a 144-inch and 156-inch wheelbase. The chassis on the 156-inch version weight 3700 pounds with the full-bodied versions tipping the scale at over two tones! The engineering of the 8-Liter was impressive, with its double-dropped frame and seven tubular cross members supporting the mammoth bodies. Aluminum was used throughout the bodies in an effort to reduce the weight.

Though the combination of beauty, power and prestige was enough to make the Bentley 8-Liter an instant success, the Great Depression was responsible for its low production figures, with only 100 examples being produced. Feeling the pressure of the Great Depression and slow sales, Bentley's chief financier, Woolf Barnato, severed his ties with Bentley and sending them spiraling into financial difficulty. Rolls-Royce intervened, saving the troubled company from receivership. They revamped the Bentley model line, brining their designs and mechanics inline with the Rolls-Royce family. The Bentley's now served as the entry-level cars into the ultra luxury department.

The 8-liters were adorned in stylish coachwork provided by reputable coachbuilders such as J. Gurney Nutting and Vanden Plas. Most of the bodies were graceful saloons and fixed head coupes.

This example has a blue leather interior. There is a sliding sunroof and ample space for luggage in the rear custom built compartment.
By Daniel Vaughan | Oct 2009
Murphy Convertible Victoria
Coachwork: Murphy
Chassis Num: YR5085

The 8 Litre Bentley was the largest and most luxurious Bentley made. It was conceived as somewhat similar to the Bugatti Royale and was to catapult Bentley into a position of a supreme manufacturer of luxury automobiles.

This is the only 8-Litre Bentley to be clothed with an American-made body. It was a special order for a gentlemen from Santa Barbara, California. When made, it was also the only Bentley to have all-metal bodywork. In 1931 the chassis was shipped by W.O. Bentley's company to another Walter - the W.M. Murphy Company of Pasadena, where this Franklin Hershey-designed Victoria convertible body was fitted. Victoria convertibles are basically two door, two window, roadsters seating at least four people. Only one hundred 8-Litre Bentleys were built, and they were amongst the most powerful cars of their day.

Of the 100 8-Liter Bentleys built, 35 were on a 145-inch wheelbase and 65 were on a 153-inch wheelbase. Very few of the original 8 Liters were open cars; fewer still were two-door open Victorias. One of the short wheelbase chassis was ordered by C.H. Mattheson of Santa Barbara, CA, for delivery to the Walter P. Murphy Coachworks. The body was designed by the famous Franklin Q. Hershey, and the coachwork was crafted out of alloy without using a wood substructure as was the practice of contemporary English coachbuilders.

Only 100 8 Litres were built - 65 long wheelbase and 35 short wheelbase. This car is a one-off all-alloy short wheelbase. It is one of only six open two-door 8 Litres.
Only one hundred 8-Liter Bentleys were ever produced. It was created as a halo car for Bentley to vault the brand into a position of a supreme maker of luxury-cars. Fewer than 25% were fitted with open bodies. This Vanden Plas-bodied 8-Liter is completely original and the only 8-Liter Bentley ever produced for racing. Although specifically built for racing, it was never raced. As the only 8 Litre race car it has many unique features, including a huge fuel tank for long distance racing and a large outside exhaust seen occasionally on owner-modified racing bodies but first appearing on the original works racing 3-Litre Bentley team cars at the 1922 Isle of Man TT. Captain Hewitt's wife died at the time of the cars delivery and he never raced the car.

The car was capable of 100 miles per hours powered by the 487 cubic-inch (8.0 Liter), overhead-cam, inline 6-cylinder engine with a power rating of 200-320 horsepower. It was coupled to a four-speed manual transmission. The chassis alone sold for $9,250.

The 8-Liter came at the end of Bentley's glory years as an independent automaker. Rolls-Royce, Bentley's competition, bought the company in 1931 and immediately disposed of all 8-Liter spare parts.
There were only 100 examples of the 8-Liter Bentley's constructed. A mere seventy-eight have survived the challenges of time and are still in existence. 16 are open bodywork, six are drophead coupes and ten are open tourers. There are only twelve open cars that have survived with their original coachwork and this example, with chassis number YR5076, is one of those rare cars.

Walter Owen Bentley, more commonly known as W.O. Bentley, was educated at Clifton College in Bristol and worked several jobs before building his first motorized transport - a Quadrant motorcycle. As time progressed so did his motorbikes. As they got better, he entered them in touring events and races; during one such campaign, he was awarded a gold medal for completing the London to Edinburgh trial. In 1909 he competed in the Tourist Trophy but crashed on the first lap.

In 1910 he purchased a Riley 9hp car and in 1911 purchased a French Sizaire-naudin. Not satisfied with these vehicles and feeling he could create a better car; he formed a partnership with his bother, Horace Milner Bentley, in March of 1912. He focused heavily on racing in the years to come, competing in hill climbs, endurance races, time trials, and many other events.

During the First World War, W.O. Bentley used his skill in modifying aero engines used by the Royal Naval Air Service. Later, he built aero engines of his own design.

After the war he began work on a new engine which was completed by September of 1919. The four-cylinder unit had a displacement size of 2996cc and developed maximum power at just 3500 rpm. After sufficient testing was performed, a mock-up chassis was created for the Olympia Motor Show in London. It was an impressive machine that received much attention and praise.

The 3.0-liter Bentley was later succeeded by 4.5- and 6.5-liter versions. And finally, between 1930 and 1931, the 8-liter was produced.

The 8-Liter Bentley's were very impressive machines that were, in respects, an enlarged version of the successful Speed Six models. They had a lowered chassis frame and an 'F' series gearbox. Larger bearings were used to increase strength and reduce engine noise. The top-gear speed range was 3.5:1 and the six-cylinder engine had a bore of 110 mm and a stroke of 140mm.

The first 8-Liter Bentley was shown at the Olympia Motor Show in October of 1930. Their appearance and stature was awe-inspiring - but equally as impressive was the vehicles performance. When fitted with a limousine body and carrying eight people, the 8-Liter Bentley's could still race to 100 mph. This was during an era when the 100 mph was nearly untouchable for road-going vehicles.

Bentley had a car that could outpace the competition and could rival the most exotic and luxurious car on the market. However, what they were unable to do was avoid the poor economic conditions of the time, nor their poor financial position. By 1931, the Bentley automaker notified London Life they were unable to make their mortgage payment - in other words, they company was broke. The company's assets were purchased by Rolls-Royce which provided sufficient funding for the Bentley marque to continue.

The first Rolls-Royce built Bentley was the 3.5-liter which would later become known as the 'The Silent Sports Car.'

Chassis number YR5076 was sent to W.B. Henderson of Somerset, England on January 3rd of 1931. Its first owner was G.R. Wilson and Lt. Col. A.J.A. Beck. In 1953 it was sent to the United States to Leo Pavelle from New York. Ownership later passed to Bill Klein. It passed through several other US owners, and even made an appearance at the 1989 Pebble Beach Concours d'Elegance. In 1995 it returned back to the United Kingdom when it was sold to Richard Procter. By this point in history, it had been driven 43,000 miles since new. While in Mr. Procter's care, the car was treated to a restoration. After completion, ownership passed to Mr. William Connor II in Hong Kong.

In 2008 the car was brought to the Automobiles of Amelia presented by RM Auctions where it was certainly one of the highlights of the event. Its $2.2 million selling price, including buyer's premium, was the second highest of the auction. It is a very rare car and one of the greatest examples of the Bentley pre-Rolls-Royce acquisition.
By Daniel Vaughan | Apr 2008
The Bentley 8-Liter was the largest British motor car produced at that time. it was substantially more expensive than the competing Rolls-Royce Phantom II. Unbeatable in regards to smoothness and silence, the engine was capable of pushing the car to 100 mph even with the heaviest of formal coachwork.

The model achieved lasting fame for W.O. Bentley but didn't, regrettably, earn the profit needed to keep the Bentley Company financially afloat. Sales figures were limited, not at least due to the world economic crisis.

The engine was a six-cylinder inline configuration, iron cylinder block and cylinder head cast in one piece, bore and stroke of 110 x 140 mm, displacement 7983cc; electron crankcase; four valves per cylinder, dual ignition by coil and separate magneto; single dry plate type clutch; four-speed gearbox, hypoid bevel final drive; suspension by semi-elliptic springs front and rear; 4-wheel brakes servo-assisted; wheelbase 3658.6mm or 3963.4 mm (114 inches or 156 inches); tire size of 21 inches.

Only 100 Bentley 8 Liters were manufactured.
As its car building progressed, Bentley would go on to produce models of 4.5 liters and 6.5-liters and finally, between 1930 and 1931, the mighty 8-Litre. The 8-Litre was basically an enlarged version of the Speed Six. It had a new lower chassis frame, with outset rear springs and an 'F' series gearbox differing from all previous Bentley designs with its casing split down the center, as opposed to the square box with a lid on top which was used in all earlier cars. This layout allowed for larger bearings which provided extra strength and reduced nose.

The first 8-Litres appeared at the Olympia Motor Show in October 1930 and created a sensation. This magnificent machine would top 100 mph with limousine coachwork and eight people inside.

The 8-Litre was clearly aimed to go head-to-head with the Rolls-Royce Phantom II, challenging to be the best car in the world, although many were impressed by the fact that the Bentley outperformed the supercharged Mercedes of that time - on both acceleration and maximum speed - but it performed with a silence that was uncanny.

Bentley Motors effectively ended in 1931 when the company notified London Life that it would be unable to make its June 30th mortgage payment.
1300 cc's per Cylinder!

The Bentley 8-Litre was an enlarged version of the Speed Six. It had a six-cylinder engine with a bore and stroke of 110 mm by 140 mm respectively, and a top gear speed range of a minimum of 6 mph and a maximum of 104 mph. It had acceleration capability of 10 to 100 mph in 50 seconds with a fully equipped saloon body.

Only one hundred 8-Litre Bentleys were built. The car presented here has its original open tourer coachwork. This handsome car has velvet green paintwork with a green leather interior.

The 8-Litre was the last car designed by W.O. Bentley and of the 100 examples built, 78 are still in existence today. Only sixteen 8-Litres were built with open bodywork - six drophead coupes and ten tourers - and only twelve of these open cars survive today with their original coachwork. This is indeed a rare car.

This car was delivered to the original owner in Somerset, England on January 3, 1931. It was shipped to the United States in 1953. In 1995, the car's odometer read only 43,000. The Bentley was restored at that time and was repainted and re-trimmed.
Weymann Paneled Saloon
Coachwork: Mulliner

Of the 100 8 Litre cars built, 37 were on the short 144-inch chassis. This is one of very few with its original Weymann paneled saloon coachwork by H.J. Mulliner. Owned for over 56 years by the Collinson-Cooper family in England, it has won numerous awards. It was first restored by Jack Barclay Limited in the 1960s and won Best of Show at the Bentley Drivers Club meeting at Goodwood in 1967. Bought by Bentley collector Stephen Brauer in 1994, it appeared at the louis Vuitton Concours in New York in 1999.
The first owner of this Bentley was Mr. A.V. Bustard of Antrim, North Ireland, who took possession on April 1st of 1931. The car was powered by engine number YR 5086 and fitted with an F-Type gearbox, number 8083. The chassis left the Cricklewood works factory on January 7th of 1931 and sent to Thrupp & Mayberly for enclosed limousine body coachwork.

In the 1950s, the car was in the possession of Mr. Dale, who at some point had the engine rebuilt. A few UK owners followed and in the mid-1960s it was given a Vanden Plas style dual cowl tourer body by Wallis.

This Bentley has been in the United States since 1966. In 2008, the car was treated to a mechanical rebuild.

In 2010, this Bentley 8 Litre with coachwork by Wallis was offered for sale at the Gooding & Company Auction held in Amelia Island, Florida. The car was expected to sell for $700,000 - $900,000. As bidding came to a close, the car had been sold for the sum of $605,000, inclusive of buyer's premium.
By Daniel Vaughan | Apr 2010
The 8-Litre Bentley was very tall and was over 20 feet long, with an engine compartment similar to that of a locomotive. They were ideally proportioned for elegant custom coachwork and were capable of reaching and exceeding speeds of 100 mph. The 8-Litre Bentley was certainly one of the greatest British automobiles ever produced, yet only 100 chassis were built before the cost of developing and building drove the company into receivership. Most of the 8-Litre chassis were given heavy, closed bodies.

This 8-Litre Bentley, chassis number YR 5099, was the forty-ninth 8-Litre Bentley built and one of thirty-four 12-foot wheelbase chassis intended for sporting bodywork. The car was ordered by Sir P. Malcolm Stewart, who was the owner of the London Brick Company, the largest brick manufacturer in the United Kingdom at the time. Barker was tasked with providing the sports coupe cabriolet coachwork. The car remained with him for five years, and in 1934, it underwent minor maintenance, which was followed by the addition of a D.W.S. jacking system.

The second owner, G. Stewart Ferguson of Birmingham, England became the car's second owner in February of 1935. At some point before or during World War II, the car was taken to Scotland. After the war, it was owned by J.A. MacHarg. Mr. MacHarg modified the rear of the body to convert it into a four-passenger car.

In the late 1970s, the car was acquired from Mr. MacHarg by Peter Agg. While in Mr. Agg's care, it was given a restoration and brought back to its original form, which included reshaping the rear of the body in the style of its original Baker design. The car won First Place at the Bentley Drivers Club Concours at Kensington Garden in 1983, prior to being sold stateside to Bentley expert Frank Miller. In 1987, Mr. Miller displayed the car at the Pebble Beach Concours d'Elegance, where it wore a two-tone blue finish.

The car has the 18-inch Bluemel-sprung steering wheel, original special-order Twin Delco distributors, SU H08 carburetors, a Bosch starter, a Whittle belt-drive fan, a Tecalemit one-shot pump, Smithermet shutter controls, Bosch fuse boxes, and a Bosch FG12 horn and bracket. It has a larger-than-standard AT speedometer and odometer, a Jaeger clock, a Weston ammeter, a Cambridge thermometer, a Bosch ignition switch and lighting/starter switch, a Lucas headlamp dimmer switch, a rectangular Hobson 25-gallon telegauge, and a Smiths 0–100 pound oil pressure gauge. Lucas P100DB headlamps are still fitted, as are the Lucas snail-pattern sidelights and twin Lucas S220 metal-bodied 'diver's helmet' taillights. There is a rare Grebel spotlight, which is easily adjustable by the driver to be used for reading road signs.
By Daniel Vaughan | Oct 2014
The 8-Liter Bentley was introduced at the 1930 London Motor Show. It featured an 8-liter engine which was a development of Bentley's race-winning 6.5-liter unit. The main purpose of this model was to add competition in the luxury car segment and challenge the Rolls-Royce Phantom.

The power-plant was an engineering marvel, fitted with an Elektron crankcase and sump. The engine was a single iron block and cylinder head with four-valves per cylinder. It had an twin-spark ignition, a bore of 110 mm and a stroke of 140 mm. The straight-six engine carried chassis with wheelbases of 144 inches or 156 inches. The 156-inch wheelbase was the largest car produced in the UK up to that point in history. It could carry the large and luxurious bodies to speeds of 100 mph. To keep the weight of the vehicle to a minimum, many of the bodies and mechanical components were formed from aluminum. An overall weight of about 3700 pounds was typical for the chassis alone. A completed vehicle often tipped the scale at over 2.5 tons.

Four-wheel servo-assisted brakes helped keep the vehicle in the drivers control. There was a four-speed manual gearbox with a single-plate dry clutch and semi-elliptical springs on all four corners.

The launch of the Bentley 8-Liter coincided with the onset of the Great Depression. As a result, the small pool of wealthy individuals who could afford one of these machines, dwindled. Competition between marques became even more fierce, as prices dropped and more amenities and accessories were offered in an attempt to lure buyers. This model was financially devastating to Bentley. Bentley's principal backer at the time, Woolf Barnato, was enduring financial difficulty during this sad time in history. As a result, he severed his financial support with Bentley.


Production of the 8-Liter Bentley reached 100 units before production ceased. Rolls-Royce took the opportunity to rescue the struggling company and brought it under its financial protection. This move by Rolls-Royce, also ensured that the marque would never again offer competition to its luxury brand. The Bentley line was modified and acted as the entry-level cars in the luxury department.

Most of the Bentley 8-Liter cars were given limousine or four-door saloon coachwork. A few were outfitted with sporty coachwork. Most were in closed configuration with fewer than 25% outfitted with open bodies. The list of coachbuilders included Vanden Plas, Kellner, Thrupp and Maberly, Arthur Mulliner, Gurney Nutting, Park Ward, Freestone & Webb, Letourner et Marchand, Binder and Walter J. Murphy.
By Daniel Vaughan | Mar 2007
For more information and related vehicles, click
here
Postwar Ferrari Named Best of Show at 2014 Pebble Beach Concours d'Elegance
1954 Ferrari 375 MM Scaglietti Coupe Named 'Best of Show' PEBBLE BEACH, Calif. (August 17, 2014) -- Excited cheers echoed across the 18th fairway of Pebble Beach Golf Links Sunday when a 1954 Ferrari 375 MM Scaglietti Coupe was named Best of Show at the 64th annual Pebble Beach Concours d'Elegance. The car, owned by Jon Shirley of Medina, Washington, was the first postwar car to take the top award at the prestigious event in nearly five decades. It was also the first Ferrari to win. ...[Read more...]
63rd Pebble Beach Concours d'Elegance Names 1934 Packard 'Best of Show'
The competition showcased 248 cars, including 48 from abroad PEBBLE BEACH, Calif. (August 18, 2013) -- A 1934 Packard 1108 Twelve Dietrich Convertible Victoria owned by Joseph and Margie Cassini III of West Orange, New Jersey, was named Best of Show at the 63rd Pebble Beach Concours d'Elegance, held Sunday on the 18th fairway of Pebble Beach Golf Links at Pebble Beach Resorts. The event showcased 248 cars from 36 states and 12 countries and raised $1,277,007 for charity. 'This Pack...[Read more...]
ICONIC BLOWER BENTLEYS PRIMED FOR MILLE MIGLIA CHALLENGE
Famous, supercharged Bentleys set for 1,000 mile Italian epic •'Bentley Boy' Tim Birkin's 1930 Le Mans racer leads charge •Original Bentley Motors 'demonstrator' completes team (Crewe, 14 May 2013) Bentley Motors will compete in this year's Mille Miglia with two unique 4 ½ litre Supercharged 'Blowers'; a 1930 Le Mans race car belonging to perhaps the most famous and daring of the Bentley Boys and a company demonstrator that is still going strong even after nine decades on the road. The N...[Read more...]
Famous Bentley 4¼-Litre 'Embiricos' Special Makes Star Appearance At Crewe Factory
One of the rarest and most valuable Bentleys in the world, the 4¼-Litre 'Embiricos' special, is making an historic appearance at the marque's home in Crewe. Fresh from taking part in the Louis Vuitton 'Serenissima Run' in Venice and featuring at the Le Mans Classic as part of the Bentley lineup, this magnificent car takes pride of place in the Lineage Showroom at the firm's Pyms Lane factory until September. Throughout the 1930s Bentley Motors, then owned by Rolls-Royce, was producing fast,...[Read more...]
Bentley Ready For Classic Thousand Mile Challenge
•Iconic Bentley Blowers ready for great Mille Miglia adventure •Bentley Continental W12 and V8 models join historic cars in Italy (Crewe, England & Brescia, Italy. 16 May, 2012) W.O. Bentley's gift for creating cars that combined the speed of a thoroughbred racing machine with an enviable reputation for strength and comfort, allowing them to effortlessly cover hundreds of miles, is set to be underlined once again at the 2012 Mille Miglia when two 4½ litre Bentley Blowers take on the ...[Read more...]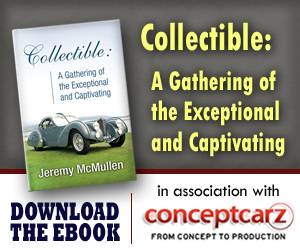 Bentley
Monthly Sales Figures
Volume
December 2014
412
November 2014
323
October 2014
282
September 2014
236
August 2014
241
July 2014
201
June 2014
216
May 2014
233
April 2014
209
March 2014
280
January 2014
192
(More Details)
© 1998-2014. All rights reserved. The material may not be published, broadcast, rewritten, or redistributed.