1911 Fiat S74 news, pictures, specifications, and information

Tweet
On July 11th of 1899, the Fiat Company was formed at Palazzo Bricherasio. The name 'FIAT' is an acronym for Fabbrica Italiana Automobili Torino, translated to Italian Automobile Factory of Turin. It was formed by a group of investors including Giovanni Agnelli who soon became the Managing Director of the company. He remained with the company until his death in 1945.

It was not long before Fiat was heavily involved in racing, both in Europe and American. As competition quickly escalated, the only way to keep was to enlarge the cubic capacity of the engines. It was not uncommon for the early four-cylinder engines to displace over ten liters, many reaching into the 20-liter range. Racing regulations did little to slow this down, often only putting restrictions on the total weight of the vehicle. This resulted in bare-bone chassis that would often twist and break under the extreme forces of the engine. In all respects, it was a time of experimentation and continued development, that saw major advances within a short amount of time.

For Fiat, they too found the winning formula in expanding their engines. Their entry in the 1904 Gordon Bennett Cup race, the precursor to Grand Prix racing, was the 75 horsepower Corsa which displaced fourteen liters from its four-cylinder engine. It was driven by Vincenzo Lancia who would later found the Lancia Company. He first impressed the Fiat Company in 1900 with his driving talents as a test driver, and soon was promoted to their 'Works Driver.' He drove in the 1903 Paris to Madrid race, two Vanderbilt Cup races in the USA, Grand Prix races, and more. When the cars did not suffer mechanical failures, he could often be found at, or near, the front of the pack.

The rules for the 1912 French Grand Prix limited the cars width; but little else dictated what could or could not be done to the vehicles. Fiats entries were the S74 which featured a 14-liter four-cylinder engine. At the 1912 French Grand Prix, Fiat had their S74 racer in the hands of David Bruce-Brown who was in the lead for much of the race. On the fifteenth lap, he was disqualified for refueling away from the pits. Ralph De Palma, also driving a S74, was also disqualified from the race due to work being performed away from the pits. The victory went to George Boillot and his Peugeot followed by Louis Wagner in a Fiat S74.

The Fiat S76 was produced in 1912 and featured a 28-liter four-cylinder engine. The cars were driven by drivers such as Felice Nazzaro, Antonio Fagnano, and Pietro Bordino. The cars, according to records two were created, were used for racing and for attempting speed records.
By Daniel Vaughan | Oct 2007
HILTON HEAD ISLAND MOTORING FESTIVAL & CONCOURS D'ELEGANCE ANNOUNCES EXPANSION OF 2014 SAVANNAH SPEED CLASSIC
• Celebrating a decade of vintage racing, the Savannah Speed Classic boasts exciting additions, brings racing back to its roots
HILTON HEAD ISLAND, S.C. – The Hilton Head Island Motoring Festival & Concours d'Elegance (HHIMF), one of the nation's largest and fastest-growing automotive and motorsports enthusiast event weeks, today announced the expansion of its Savannah Speed Classic, held October 24 – 26. The Savannah Speed Classic presented by Mingledorff's, Inc., brings togeth...[Read more...]
1914 French Grand Prix Centennial Celebrated
PEBBLE BEACH, Calif. (August 21, 2014) -- It has been 100 years since the flag dropped at the legendary 1914 French Grand Prix. Just a handful of automobiles that competed in this iconic race are known to have survived and most were reunited on the show field at this year's Pebble Beach Concours d'Elegance on Sunday, August 17. The 1914 French Grand Prix, often called the last great race, took place on July 4, less than a month before World War I began, changing motor racing forever...[Read more...]
Postwar Ferrari Named Best of Show at 2014 Pebble Beach Concours d'Elegance
1954 Ferrari 375 MM Scaglietti Coupe Named 'Best of Show' PEBBLE BEACH, Calif. (August 17, 2014) -- Excited cheers echoed across the 18th fairway of Pebble Beach Golf Links Sunday when a 1954 Ferrari 375 MM Scaglietti Coupe was named Best of Show at the 64th annual Pebble Beach Concours d'Elegance. The car, owned by Jon Shirley of Medina, Washington, was the first postwar car to take the top award at the prestigious event in nearly five decades. It was also the first Ferrari to win. ...[Read more...]
THE 2014 GOODWOOD FESTIVAL OF SPEED THEME IS 'ADDICTED TO WINNING – THE UNBEATABLE CHAMPIONS OF MOTOR SPORT'
THE 2014 GOODWOOD FESTIVAL OF SPEED THEME IS 'ADDICTED TO WINNING – THE UNBEATABLE CHAMPIONS OF MOTOR SPORT' AS EVENT DATES ARE ALSO CONFIRMED ◾2014 Goodwood Festival of Speed theme announced ◾Dates for the 2014 Festival of Speed, Moving Motor Show and Goodwood Revival also confirmed The theme for the 2014 Goodwood Festival of Speed, now confirmed to be held from June 26-29, as per the provisional dates announced in October, is 'Addicted to Winning - The Unbeatable Champions of Motor Sport'...[Read more...]
1955 Monaco Grand Prix: Trintignant 'Awash' in Monegasque Praise
Heading around Tabac for the final time, Maurice Trintignant would be greeted by an enthusiastic Monegasque population. He would be the unlikely victor, but a little dip in the Mediterranean would make sure his name joined an exclusive list of Formula One race winners. Maurice Trintignant had started his racing career just prior to the outbreak of the Second World War. Before the war would start he would take his Bugatti and would go on to earn an impressive victory in the 1939 Grand Prix des...[Read more...]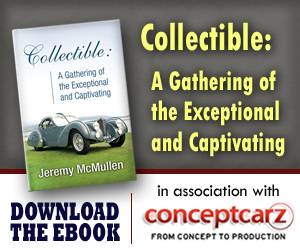 Fiat
Monthly Sales Figures
Volume
August 2014
3,362
July 2014
3,807
June 2014
4,478
May 2014
4,771
April 2014
4,298
March 2014
4,738
February 2014
3,465
January 2014
3,222
December 2013
3,745
November 2013
3,075
October 2013
3,674
September 2013
3,157
(More Details)
© 1998-2014. All rights reserved. The material may not be published, broadcast, rewritten, or redistributed.