1911 Fiat S74 news, pictures, specifications, and information

Tweet
On July 11th of 1899, the Fiat Company was formed at Palazzo Bricherasio. The name 'FIAT' is an acronym for Fabbrica Italiana Automobili Torino, translated to Italian Automobile Factory of Turin. It was formed by a group of investors including Giovanni Agnelli who soon became the Managing Director of the company. He remained with the company until his death in 1945.

It was not long before Fiat was heavily involved in racing, both in Europe and American. As competition quickly escalated, the only way to keep was to enlarge the cubic capacity of the engines. It was not uncommon for the early four-cylinder engines to displace over ten liters, many reaching into the 20-liter range. Racing regulations did little to slow this down, often only putting restrictions on the total weight of the vehicle. This resulted in bare-bone chassis that would often twist and break under the extreme forces of the engine. In all respects, it was a time of experimentation and continued development, that saw major advances within a short amount of time.

For Fiat, they too found the winning formula in expanding their engines. Their entry in the 1904 Gordon Bennett Cup race, the precursor to Grand Prix racing, was the 75 horsepower Corsa which displaced fourteen liters from its four-cylinder engine. It was driven by Vincenzo Lancia who would later found the Lancia Company. He first impressed the Fiat Company in 1900 with his driving talents as a test driver, and soon was promoted to their 'Works Driver.' He drove in the 1903 Paris to Madrid race, two Vanderbilt Cup races in the USA, Grand Prix races, and more. When the cars did not suffer mechanical failures, he could often be found at, or near, the front of the pack.

The rules for the 1912 French Grand Prix limited the cars width; but little else dictated what could or could not be done to the vehicles. Fiats entries were the S74 which featured a 14-liter four-cylinder engine. At the 1912 French Grand Prix, Fiat had their S74 racer in the hands of David Bruce-Brown who was in the lead for much of the race. On the fifteenth lap, he was disqualified for refueling away from the pits. Ralph De Palma, also driving a S74, was also disqualified from the race due to work being performed away from the pits. The victory went to George Boillot and his Peugeot followed by Louis Wagner in a Fiat S74.

The Fiat S76 was produced in 1912 and featured a 28-liter four-cylinder engine. The cars were driven by drivers such as Felice Nazzaro, Antonio Fagnano, and Pietro Bordino. The cars, according to records two were created, were used for racing and for attempting speed records.
By Daniel Vaughan | Oct 2007
120 years of motor sport at Mercedes-Benz take centre stage at the Goodwood Festival of Speed 2014
'Addicted to Winning': at this year's Goodwood Festival of Speed, Mercedes-Benz looks back on some fascinating racing victories of the last 120 years •The unique motor sport heritage of the Mercedes-Benz brand is being celebrated with an exclusive installation by sculptor Gerry Judah •Mercedes-Benz and Gran Turismo®6 jointly celebrate '120 years of motor sport' Stuttgart. – The thrilling victories of the Mercedes-Benz Silver Arrows mark the peaks of the history of motor sport for...[Read more...]
80 years ago: victory by the Mercedes-Benz W 25 in the International Eifel Race gave birth to the legend of the Silver Arrows
•The silver-coloured body of the W 25 gave this nickname to the racing cars from Mercedes-Benz •Successful new development by Mercedes-Benz for the750-kilogram racing formula •Manfred von Brauchitsch drove the W 25 to victory and established a new track record for Nürburgring It was a debut in sparkling silver, and it ended with shining gold: the first race at Nürburgring with the completely newly developed Mercedes-Benz W 25 racing car on 3 June 1934 was won by Manfred von Brauchitsch with...[Read more...]
An Era of Perspective
Everyone loves a champion. At least that is the saying. But it isn't necessarily true. Instead, everyone loves their champion. When another proves to be equal or stronger, then all reason slips through the window when judging skill. The lamentations would resume in earnest following the dominant performance at Spa by Sebastian Vettel and Red Bull. Suddenly, there was this feeling of resignation, of needing to face reality. Just when it seemed there would be a titanic battle between Ve...[Read more...]
Fangio's Mercedes Becomes Most Valuable Car Ever Sold By Auction
The 1954 Mercedes-Benz W196R Formula 1 Single-Seater breaks the following auction world records: • Most valuable motor car ever sold at auction • Most valuable Formula 1 racing car ever sold • Most valuable Mercedes-Benz Automotive history was made at the Bonhams Goodwood Festival of Speed Sale today, when the car that took five-time champion Juan Manuel Fangio to the second of his Formula 1 world titles achieved a record-breaking figure of £19,601,500 (US$29,650,095, €22,701,864). The ...[Read more...]
1954 24 Hours of Le Mans: A French Bull Runs to Victory at Le Mans
Everything needs to be right amongst drivers competing for victory in the 24 Hours of Le Mans. Not only do they need to share the car over the course of a whole day but their driving styles must compliment each other. In the case of the 1954 24 Hours of Le Mans there would be no better pairing than a calm, steady Frenchman and a wild Pampas bull from Argentina. Prior to the 22nd running of the 24 Hours of Le Mans, Maurice Trintignant had already achieved a career driving a vast number of diff...[Read more...]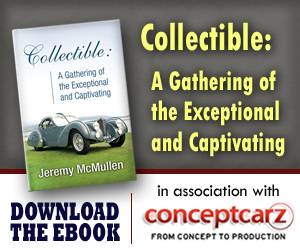 Fiat
Monthly Sales Figures
Volume
June 2014
4,478
May 2014
4,771
April 2014
4,298
March 2014
4,738
February 2014
3,465
January 2014
3,222
December 2013
3,745
November 2013
3,075
October 2013
3,674
September 2013
3,157
August 2013
4,190
July 2013
3,783
(More Details)
© 1998-2014. All rights reserved. The material may not be published, broadcast, rewritten, or redistributed.