1938 Rolls-Royce Wraith news, pictures, specifications, and information

Tweet
This 1938 Rolls-Royce Wraith Seven-Passenger Limousine has a coil spring independent front suspension, live rear axle with semi-elliptic leaf springs, and four-wheel servo-assisted brakes. The 4257cc overhead valve six-cylinder engine is mated to a four-speed manual gearbox and rests comfortably in the 136-inch wheelbase. The coachwork was handled by Inskip and is still in good condition in modern times. The chrome has lost some of its luster and the paint has been touched up in certain places. The top has been recovered with new material and the tires have recently been replaced. The odometer reads 43,944 miles since new.

In 2008 it was brought to the Automobiles of Amelia presented by RM Auctions where it was estimated to sell for $30,000 - 40,000. With only 491 examples of the Wraith produced, and only a few making it to the United States, this car is certainly a rarity. Bidding reflected as the high bid soon surpassed the estimated value. The lot was sold for the sum of $50,600 including buyer's premium.
By Daniel Vaughan | Apr 2008
This chassis was originally fitted with a four-door Saloon body by Mulliner. The present body is constructed of Peruvian Walnut and composite materials over the traditional white ash frame. Over 20 years ago, Don Loweree built the bulk of this body. It has been assembled, finished, hinged and mounted on the chassis by John Todd, working over the last three years. Mr. Todd also did the mechanical restoration and necessary pattern making and construction of the two instrument boards. He was assisted by associates Manson Chisholm and Steve Hoppins. The finish consisted of approximately 12 coats of Marine Varnish and two applications of automotive Clear Cote.

The upholstery is blue faux alligator and smooth leather by master craftsman Bruce Wilson. Floor carpeting is gray lambskin. Two hinged compartments in the rear contain a detailed picnic basket, champagne glasses, original tools and the spare tire. There are bottles of Moet and Perrier with a large jar of Grey Poupon.
The Wraith was an entirely new model, which brought the design of the 'baby' Rolls-Royce models into line wîth the sophistication of its larger counterpart, the Phantom III.

The Wraith had a brand new welded chassis, a new light-alloy six-cylinder engine of 4,257 cc and far greater performance than what had gone before. The motor car had been described as a scaled-down Phantom III and is regarded by many as the most enjoyable Rolls-Royce of all.

Certainly it is an extremely refined car and contemporary press report spoke glowingly of its extreme silence. 'The Autocar' described it in these terms: 'it seems of little consequence what the precise maximum speed figure is when such astonishingly easy and completely effortless running is available at, say, 75 mph. Speedometer readings between 80 and 84 were reached on two or three occasions, and considerably more was shown once on a definitely favorable stretch of road.'


Rolls-Royce were able to produce the Wraith for a chassis price of just 1,100 pounds the same as that of the Twenty sixteen years before. Some beautifully proportioned bodies were produced for this model, including a Park Ward touring body for a cost of 1,695 European pounds. Únfortunately the outbreak of The Second World War meant that the car production at Rolls-Royce shut down as it switched to the manufacture of the Merlin aero engine. Today, one Wraith sits in The Royal Mews, proudly owned by Her Majesty The Queen.
Source - Rolls Royce Motor Cars Ltd.
The history of Rolls-Royce in America dates back to 1906 when C.S. Rolls brought three cars to race at New York's Empire City track. Later, their vehicles were on display at the annual show where three were sold to customers.

By the early 1910s, Rolls-Royce had established a relationship with Brewster & Company to body the majority of chassis imported to the US. In 1919, Rolls purchased a factory in Springfield, Massachusetts with the purpose of producing the entire product in the US. One of the benefits was they were able to bypass import and export fees. The factory produced the Silver Ghost model with Brewster and a number of other prominent coachbuilders of the time, tasked with creating many of the bodies. In 1927, the Ghost was succeeded by the Phantom I.

During the Great Depression, sales slowed and soon England was supplying the US with left-hand drive Phantom II chassis, again, with Brewster handling much of the coachwork. Between 1931 and 1934, a mere 116 examples of the Phantom II were sold to the United States. With sales so low and the Great Depression in full swing, the Springfield location was shut down. John S. Inskip, who was the Rolls-Royce American president, continued to operate the Brewster coachworks.

In 1938, the successor to the 25/30 'small Rolls' was introduced, the Rolls-Royce Wraith. It had an independent front suspension based on a General Motors design and powered by the 4257cc overhead valve six-cylinder engine of the 25/30. It was updated with a new crossflow head.

Rolls had stopped producing left-hand drive chassis, but a few right-hand examples were imported to the US by Inskip who bodied them in his shops.

A total of 491 Wraith's were produced by Rolls Royce before war in Europe shut down automobile production. Only a small portion of those made it to the United States.
By Daniel Vaughan | Apr 2008
BENTLEY CLAIMS TOP HONOURS AT TELEGRAPH MOTORING AWARDS
• Bentley Mulsanne named 'Best Luxury Car' at national awards • Bentley Continental GT and Flying Spur take runner-up spot • Winners decided by British public via Telegraph Motoring online poll (Crewe, 16 May 2014). Bentley's pinnacle flagship, the Mulsanne, is honoured with the title 'Best Luxury Car' at the prestigious Telegraph Motoring Awards. Meanwhile, the iconic Bentley Continental GT and Flying Spur luxury sedan are runners-up, in a luxury category dominated by Bentley. T...[Read more...]
BENTLEY MARKS 95th ANNIVERSARY WITH LAUNCH OF UK-ONLY LIMITED EDITION MULSANNE
◾15 unique 'Mulsanne 95' models celebrate company's 95th anniversary ◾British-inspired materials and design showcase the very best of Bentley's craftsmanship ◾Elegant blend of contemporary and heritage bespoke features ◾Exclusively reserved for customers in the UK (Crewe, 15 May 2014). Bentley is marking its 95th anniversary in the UK by unveiling the 'Mulsanne 95', a striking special edition of the company's luxurious flagship model. Only 15 examples will be hand crafted by Bentle...[Read more...]
TOPLINE COLLECTORS PLACE SPOTLIGHT on SPEED'S BARRETT-JACKSON BROADCAST FROM SCOTTSDALE
• TOPLINE COLLECTORS PLACE SPOTLIGHT on SPEED'S BARRETT-JACKSON BROADCAST FROM SCOTTSDALE
• 'LOST' SHELBY DUAL PROTOTYPE, HAGERTY GIVEAWAY & SALON COLLECTION HIGHLIGHT 39 HOURS OF LIVE COVERAGE
The 42nd annual Barrett-Jackson Scottsdale (Ariz.) Collector Car Event, the first of four set for live coverage in 2013, kicks off the auction season in grand style as some of the world's most sought-after machines cross the block starting Tuesday, Jan. 15 at 7 p.m. ET/4 p.m. PT. SP...[Read more...]
Bentley Sales Leap By A Third
•Six month results up 32% •US overtakes China to re-emerge as largest market •Sales of Bentley's flagship Mulsanne up 30% Bentley's half year results for 2012 show continued strong growth. Sales are up in every region leading to a global increase of 32% (3,929 cars delivered to customers). The US has re-emerged as Bentley's number one market with deliveries up by 25.7% (1,140 cars delivered to customers). Sales in China also remain extremely strong with results up 55.7% (1,059 car...[Read more...]
Cherished Classics From The Pettit Collection Will Be Offered Without Reserve
• The 1929 Duesenberg 'Blue J' and 11 collector cars from the William A. C. Pettit, III Collection will be sold at Gooding & Company's Pebble Beach Auctions
• Estate Proceeds will benefit the Shriners Hospital for Children®-Tampa
Gooding & Company, the acclaimed auction house celebrated for selling the world's most significant and valuable collector cars, is honored to present the finest automobiles of the William A.C. Pettit, III Collection at its Pebble Beach Auctions on Aug...[Read more...]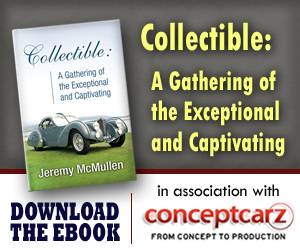 Rolls-Royce
Monthly Sales Figures
Volume
December 2014
75
November 2014
75
October 2014
75
September 2014
75
August 2014
75
July 2014
75
June 2014
75
May 2014
75
April 2014
75
March 2014
75
January 2014
86
(More Details)
© 1998-2014. All rights reserved. The material may not be published, broadcast, rewritten, or redistributed.