1925 Chevrolet Series K Superior news, pictures, specifications, and information

Tweet
| | | |
| --- | --- | --- |
| | | Touring |
Danish-born William S. 'Big Bill' Knudsen helped Henry Ford figure out how to produce Model T's by the millions. In early 1924 Knudsen shocked the industry by moving to General Motors, where he took command of the Chevrolet brand and car, brought into the GM fold by Billy Durant. Knudsen immediately challenged Chevy dealers to match Ford sales 'one for one' - a seemingly impossible goal as nearly half of all new cars sold at the time were Fords.

Knudsen and a talented team of managers instituted a policy of continuous improvement for the 4-cylinder Chevy. By 1925, the aptly named Superior K Chevrolet was a worthy competitor to the Model T Ford.

The Chevrolet 4-cylinder engine featured overhead valves and produced 26 horsepower, while the Model T's L-head four was rated at 20 horsepower. Chevy had a conventional 3-speed manual transmission, but Ford clung to the 2-speed planetary gearbox used in Model Ts since 1908. Buyers noticed and Chevy sales soared to 341,281 for 1925. The battle for sales supremacy had been joined.

In 1925, a Superior K Touring such as this one listed for $525. That price included an electric starter and wood-spoke wheels. Bumpers, though, were optional. This example was found in a barn around 1970 and was subsequently restored. It is believed to have traveled only 31,000 miles since new.
The Series K Superior Chevrolet was an improved version over the prior year and brought with it many important updates and modifications. It still rode on a 103-inch wheelbase but was now powered by an improved powerplant. The 171 cubic-inch four-cylinder engine produced 26 horsepower and was mated to a manual gearbox. The gearbox had also been updated with a new single dry plate clutch replacing the old cone clutch style. The ride and handling was vastly improved by the removal of quarter-elliptic rear springs with semi-elliptic springs. The brakes measured 11-inches in diameter and operated on the rear wheels.

The cost to own a new Superior Series K Touring car was $525, nearly twice as much as the Ford Model T which cost $290.

The Touring cars, as well as the roadsters, were given wood-spoke wheels. The coupes and sedans, on the other hand, had steel-disc wheels.

In total, 519,229 examples were produced.
By Daniel Vaughan | Aug 2008
FORD SUPPORTS SECOND SEASON OF FINDING YOUR ROOTS WITH HENRY LOUIS GATES, JR. ON PBS
◾Ford is supporting the airing of the second season of Finding Your Roots with Henry Louis Gates, Jr., which debuts Tuesday, Sept. 23 at 8 p.m. ET ◾Each hour-long episode will feature a 30-second spot that looks back at the history of Henry Ford and his visionary, family-owned company ◾Ford will engage viewers throughout the program with several digital and social media executions, including an original digital content series As fall arrives and new shows debut on the small screen, one tele...[Read more...]
THREE FOX NETWORKS DELIVER 21 HOURS OF BARRETT-JACKSON PALM BEACH COVERAGE
Palm Beach, FL – National Geographic Channel, FOX Sports 1 and FOX Sports 2 are set for 21 hours of live and same-day coverage from this year's 12th annual Barrett-Jackson Palm Beach Collector Car Auction. The multi-platform, interactive broadcast begins Friday, April 11 at 12:00 PM ET on FOX Sports 2, continuing on FOX Sports 1 at 3:00 PM ET. National Geographic Channel provides eight hours of coverage on Saturday, April 12 (12:00 PM ET), with FOX Sports 1 culminating the weekend on Sund...[Read more...]
New Ford Focus Electric Boosts Power Of Choice
◾Following the successful start of European production, Ford Focus Electric now available in the UK ◾Ford Focus Electric joins 1.0-litre EcoBoost petrol and 1.6-litre Duratorq diesel offering largest-ever range of ultra-low-CO2 powertrains ◾Ford now offers 10 vehicles in the UK with CO2 emissions under 100g/km ◾Further media assets at www.powerofchoice.fordmedia.eu BRENTWOOD, Essex, UK, Sept. 5, 2013 – The Ford Focus Electric is now on sale in the UK, complementing the company's awa...[Read more...]
150TH ANNIVERSARY OF HENRY FORD'S BIRTH CELEBRATED AROUND THE WORLD
DEARBORN, Mich., July 30, 2013 – Today marks the 150th anniversary of the birth of Henry Ford, whose innovative ideas revolutionized transportation and brought mobility to the masses. Henry Ford's enduring impact is being recognized through events and declarations across the United States and around the world. Celebrations at Ford Motor Company's Dearborn headquarters today are being complemented by a special proclamation by the state of Michigan declaring this 'Henry Ford Day.' In Was...[Read more...]
RECHARGED ELECTRIC VEHICLE MANUFACTURER, DETROIT ELECTRIC, TAKES ROOT IN THE HEART OF DETROIT
-Electric vehicle company revitalizes iconic Detroit Electric brand -New company headquarters in Detroit's iconic Fisher Building with production in Michigan, USA -Plans to create 180 local jobs by the end of 2013 -Limited-edition two-seat 100% electric sports car to be launched next month -Diverse family of high-performance electric vehicles to follow -New sports car showcases Detroit Electric's class-leading electric vehicle powertrain technologies After an absence of over 70 years, De...[Read more...]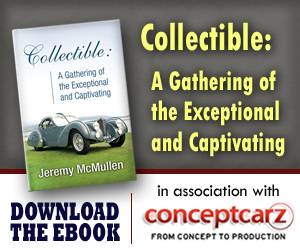 Chevrolet
Monthly Sales Figures
Volume
December 2014
184,938
November 2014
149,673
October 2014
155,965
September 2014
153,873
August 2014
185,930
July 2014
175,155
June 2014
188,567
May 2014
205,010
April 2014
181,648
March 2014
179,681
February 2014
153,913
January 2014
119,089
(More Details)
© 1998-2014. All rights reserved. The material may not be published, broadcast, rewritten, or redistributed.