1925 Chevrolet Series K Superior news, pictures, specifications, and information

Tweet
| | | |
| --- | --- | --- |
| | | Touring |
Danish-born William S. 'Big Bill' Knudsen helped Henry Ford figure out how to produce Model T's by the millions. In early 1924 Knudsen shocked the industry by moving to General Motors, where he took command of the Chevrolet brand and car, brought into the GM fold by Billy Durant. Knudsen immediately challenged Chevy dealers to match Ford sales 'one for one' - a seemingly impossible goal as nearly half of all new cars sold at the time were Fords.

Knudsen and a talented team of managers instituted a policy of continuous improvement for the 4-cylinder Chevy. By 1925, the aptly named Superior K Chevrolet was a worthy competitor to the Model T Ford.

The Chevrolet 4-cylinder engine featured overhead valves and produced 26 horsepower, while the Model T's L-head four was rated at 20 horsepower. Chevy had a conventional 3-speed manual transmission, but Ford clung to the 2-speed planetary gearbox used in Model Ts since 1908. Buyers noticed and Chevy sales soared to 341,281 for 1925. The battle for sales supremacy had been joined.

In 1925, a Superior K Touring such as this one listed for $525. That price included an electric starter and wood-spoke wheels. Bumpers, though, were optional. This example was found in a barn around 1970 and was subsequently restored. It is believed to have traveled only 31,000 miles since new.
The Series K Superior Chevrolet was an improved version over the prior year and brought with it many important updates and modifications. It still rode on a 103-inch wheelbase but was now powered by an improved powerplant. The 171 cubic-inch four-cylinder engine produced 26 horsepower and was mated to a manual gearbox. The gearbox had also been updated with a new single dry plate clutch replacing the old cone clutch style. The ride and handling was vastly improved by the removal of quarter-elliptic rear springs with semi-elliptic springs. The brakes measured 11-inches in diameter and operated on the rear wheels.

The cost to own a new Superior Series K Touring car was $525, nearly twice as much as the Ford Model T which cost $290.

The Touring cars, as well as the roadsters, were given wood-spoke wheels. The coupes and sedans, on the other hand, had steel-disc wheels.

In total, 519,229 examples were produced.
By Daniel Vaughan | Aug 2008
FORD ANNOUNCES $1 MILLION DONATION TO SMITHSONIAN NATIONAL MUSEUM OF AFRICAN AMERICAN HISTORY AND CULTURE
◾Ford will donate $1 million to Smithsonian National Museum of African American History and Culture to help celebrate richness and diversity of the African American experience ◾Donation builds on Ford's long support of African Americans and a 40-year relationship with Smithsonian Institution ◾New Smithsonian Museum of African American History and Culture is slated to open in 2016 Ford Motor Company is building on a century-long commitment to supporting the African American community with a ...[Read more...]
FORD, GE WATTSTATION CHARGERS SUPPORT EMPLOYEE ELECTRIC VEHICLE CHARGING NETWORK
◾Ford to install its first employee electric vehicle charging station network in Dearborn, Mich.; facilities across the United States and Canada to follow ◾Ford will work with GE as its network provider and supplier of electric vehicle charging stations; networked stations will help Ford understand charging usage and plan for future installations ◾Ford electrified vehicles have logged an estimated 65 million electric miles over the last 18 months. Ford now offers six electrified vehicles, incl...[Read more...]
Commemorative Poster For 2013 Pebble Beach Concours d'Elegance Features Ford Family Lincolns
Event Posters Also Celebrate Aston Martin and Porsche 911 PEBBLE BEACH, Calif. (April 16, 2013) -- When Edsel B. Ford II came upon the 1956 Lincoln Continental MK II last year, he admired the long lines and elegant custom styling of the automobile, but he didn't immediately recognize it. Imagine his surprise when he learned the car had, in fact, belonged to his mother, Anne, as evidenced by the original owner's manual inscribed with her name. In all fairness, Edsel was just...[Read more...]
ALL-AMERICAN CAR TO BE CONSERVED BY ALL-AMERICAN RACERS
One of the race cars American racing legend Dan Gurney is most closely associated with is the Ford Mark IV that he and A.J. Foyt took to a historic victory at the 1967 24 Hours of Le Mans. Gurney will get a chance to become even more familiar with the car he helped make famous when his All-American Racers shop in California takes possession of the car's conservation on behalf of Henry Ford Museum, it was announced today. 'I don't think we could have found a better person or better organiza...[Read more...]
Concours d'Elegance of America Announces Official Charities
The Board of Directors of the Concours d'Elegance of America has announced that the College for Creative Studies (CCS), Leader Dogs for the Blind and Hospice of Michigan will be its charitable beneficiaries at the 2012 Concours d'Elegance of America at St. John's. Concours' Director and Chief Judge, Bill Parfet explained, 'To further celebrate the heritage of Detroit, a portion of the proceeds of the Concours d'Elegance of America at St. John's is designated for local educational and charita...[Read more...]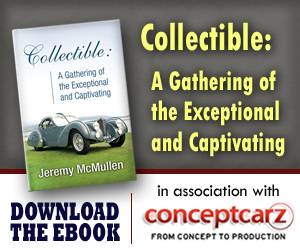 Chevrolet
Monthly Sales Figures
Volume
July 2014
175,155
June 2014
188,567
May 2014
205,010
April 2014
181,648
March 2014
179,681
February 2014
153,913
January 2014
119,089
December 2013
153,493
November 2013
145,089
October 2013
155,214
September 2013
127,785
August 2013
187,740
(More Details)
© 1998-2014. All rights reserved. The material may not be published, broadcast, rewritten, or redistributed.