1925 Chevrolet Series K Superior news, pictures, specifications, and information

Tweet
| | | |
| --- | --- | --- |
| | | Touring |
Danish-born William S. 'Big Bill' Knudsen helped Henry Ford figure out how to produce Model T's by the millions. In early 1924 Knudsen shocked the industry by moving to General Motors, where he took command of the Chevrolet brand and car, brought into the GM fold by Billy Durant. Knudsen immediately challenged Chevy dealers to match Ford sales 'one for one' - a seemingly impossible goal as nearly half of all new cars sold at the time were Fords.

Knudsen and a talented team of managers instituted a policy of continuous improvement for the 4-cylinder Chevy. By 1925, the aptly named Superior K Chevrolet was a worthy competitor to the Model T Ford.

The Chevrolet 4-cylinder engine featured overhead valves and produced 26 horsepower, while the Model T's L-head four was rated at 20 horsepower. Chevy had a conventional 3-speed manual transmission, but Ford clung to the 2-speed planetary gearbox used in Model Ts since 1908. Buyers noticed and Chevy sales soared to 341,281 for 1925. The battle for sales supremacy had been joined.

In 1925, a Superior K Touring such as this one listed for $525. That price included an electric starter and wood-spoke wheels. Bumpers, though, were optional. This example was found in a barn around 1970 and was subsequently restored. It is believed to have traveled only 31,000 miles since new.
The Series K Superior Chevrolet was an improved version over the prior year and brought with it many important updates and modifications. It still rode on a 103-inch wheelbase but was now powered by an improved powerplant. The 171 cubic-inch four-cylinder engine produced 26 horsepower and was mated to a manual gearbox. The gearbox had also been updated with a new single dry plate clutch replacing the old cone clutch style. The ride and handling was vastly improved by the removal of quarter-elliptic rear springs with semi-elliptic springs. The brakes measured 11-inches in diameter and operated on the rear wheels.

The cost to own a new Superior Series K Touring car was $525, nearly twice as much as the Ford Model T which cost $290.

The Touring cars, as well as the roadsters, were given wood-spoke wheels. The coupes and sedans, on the other hand, had steel-disc wheels.

In total, 519,229 examples were produced.
By Daniel Vaughan | Aug 2008
Talkin' 'Bout a Revolution
• A healthy obsession leads Jackie Birdsall and TTC to the forefront of history
The word she keeps using is 'obsessed.' Jackie Birdsall became 'obsessed' with cars when she was a teenager. That made her 'obsessed' with the history of auto icons like Henry Ford and Lee Iacocca. In 2003, she did an internship with Daimler-Chrysler, leading to an 'obsession' with hydrogen fuel cell technology. And now, as an engineer at Toyota Technical Center, Birdsall is 'obsessed' with bringi...[Read more...]
THE CHRYSLER FOUNDATION ENERGIZES 2014 FIRST ROBOTICS SEASON WITH NEARLY A QUARTER-MILLION DOLLARS IN GRANTS
• Grants will help students to ready robots for run at FIRST Robotics Championship
January 2, 2014 , Auburn Hills, Mich. - The Chrysler Foundation today announced grants totaling $229,000 to support FIRST (For Inspiration and Recognition of Science and Technology) Robotics teams and organizations in Arizona, Illinois, Indiana, Michigan and Ontario, Canada. The grants will enable more than 1,000 middle and high school students to discover the rewards of science and technology as ...[Read more...]
GREG BIFFLE GIVES FORD MOTOR COMPANY 1,000TH NASCAR VICTORY AFTER WINNING AT MICHIGAN INTERNATIONAL SPEEDWAY
◾Ford Motor Company has won 1,000 NASCAR races in the Sprint Cup, Nationwide and Camping World Truck Series combined. ◾Jim Roper won the very first NASCAR-sanctioned stock car race in a Lincoln when he was deemed the winner at Charlotte on June 19, 1949. ◾Ford Motor Company has won 20 manufacturer titles and 13 driver championships in NASCAR's top three series. DEARBORN, MI, (June 16, 2013) – Henry Ford's win over Alexander Winton on Oct. 10, 1901 in what proved to be his only race a...[Read more...]
Lingenfelter Collection Garage Crawl To Take Place Saturday, June 15 During 26Th Annual Eyeson Design
BRIGHTON, Mich. - Ken Lingenfelter, owner of Lingenfelter Performance Engineering, will open the doors of his famed Lingenfelter Collection by hosting a Garage Crawl during the 26th Annual EyesOn Design week of activities. All proceeds from EyesOn Design events, this year themed 'Revolution over Evolution,' will benefit the Detroit Institute of Ophthalmology. Lingenfelter, who serves on the EyesOn Design Board, will also exhibit select vehicles from his collection in the EyesOn...[Read more...]
Focus Marks Milestones as World's Top-Selling Car and Ford's 350 Millionth Vehicle Produced in 109-Year History
•Ford Focus is best-selling car model in the world for the first half of 2012 •New Focus built today in Thailand marks milestone as 350 millionth vehicle produced in Ford Motor Company's 109-year history •Customers around the world are benefiting from One Ford plan, which is creating the industry's freshest lineup with a full family of vehicles offering leading quality, fuel efficiency, safety, smart design and value Ford Motor Company (NYSE: F) today celebrates the company's 350 milliont...[Read more...]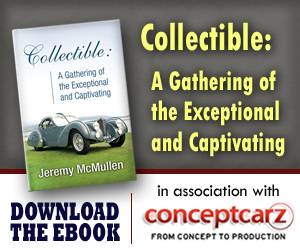 Chevrolet
Monthly Sales Figures
Volume
September 2014
153,873
August 2014
185,930
July 2014
175,155
June 2014
188,567
May 2014
205,010
April 2014
181,648
March 2014
179,681
February 2014
153,913
January 2014
119,089
December 2013
153,493
November 2013
145,089
October 2013
155,214
(More Details)
© 1998-2014. All rights reserved. The material may not be published, broadcast, rewritten, or redistributed.