1925 Chevrolet Series K Superior news, pictures, specifications, and information

Tweet
| | | |
| --- | --- | --- |
| | | Touring |
Danish-born William S. 'Big Bill' Knudsen helped Henry Ford figure out how to produce Model T's by the millions. In early 1924 Knudsen shocked the industry by moving to General Motors, where he took command of the Chevrolet brand and car, brought into the GM fold by Billy Durant. Knudsen immediately challenged Chevy dealers to match Ford sales 'one for one' - a seemingly impossible goal as nearly half of all new cars sold at the time were Fords.

Knudsen and a talented team of managers instituted a policy of continuous improvement for the 4-cylinder Chevy. By 1925, the aptly named Superior K Chevrolet was a worthy competitor to the Model T Ford.

The Chevrolet 4-cylinder engine featured overhead valves and produced 26 horsepower, while the Model T's L-head four was rated at 20 horsepower. Chevy had a conventional 3-speed manual transmission, but Ford clung to the 2-speed planetary gearbox used in Model Ts since 1908. Buyers noticed and Chevy sales soared to 341,281 for 1925. The battle for sales supremacy had been joined.

In 1925, a Superior K Touring such as this one listed for $525. That price included an electric starter and wood-spoke wheels. Bumpers, though, were optional. This example was found in a barn around 1970 and was subsequently restored. It is believed to have traveled only 31,000 miles since new.
The Series K Superior Chevrolet was an improved version over the prior year and brought with it many important updates and modifications. It still rode on a 103-inch wheelbase but was now powered by an improved powerplant. The 171 cubic-inch four-cylinder engine produced 26 horsepower and was mated to a manual gearbox. The gearbox had also been updated with a new single dry plate clutch replacing the old cone clutch style. The ride and handling was vastly improved by the removal of quarter-elliptic rear springs with semi-elliptic springs. The brakes measured 11-inches in diameter and operated on the rear wheels.

The cost to own a new Superior Series K Touring car was $525, nearly twice as much as the Ford Model T which cost $290.

The Touring cars, as well as the roadsters, were given wood-spoke wheels. The coupes and sedans, on the other hand, had steel-disc wheels.

In total, 519,229 examples were produced.
By Daniel Vaughan | Aug 2008
AS 50 YEARS OF MUSTANG APPROACHES, FORD AND MUSTANG CLUB OF AMERICA PREPARE FOR LARGEST CELEBRATIONS EVER
◾Ford and Mustang Club of America celebrations are open to the public; events to be held simultaneously at Charlotte Motor Speedway and Las Vegas Motor Speedway beginning April 16 ◾Thousands of Mustang owners and fans expected to attend the five-day celebrations; events include product ride-and-drives, track time, and Mustang Garage displays featuring 50 years of Mustangs from all model years, special editions and the all-new 2015 Mustang ◾Ford Motor Company executives including Executive Chai...[Read more...]
CAPT. STANLEY TUCKER AND HIS FORD MUSTANGS, NUMBERS 1 AND 1 MILLION
◾Canadian airline pilot Capt. Stanley Tucker owned two different milestone Ford Mustangs in the first two years of the car's production ◾After Tucker managed to buy a preproduction Mustang convertible with serial number 1 that was not meant to be sold, Ford traded him that car for a new 1966 convertible – the 1-millionth Mustang produced By the time the 1965 Ford Mustang officially went on sale on April 17, 1964, it had been rolling off the assembly line at the Rouge factory in Dearborn, Mic...[Read more...]
FORD FUND CELEBRATES INNOVATION AS PART OF HENRY FORD'S LEGACY; ELENA FORD AWARDS INVENTORS WITH SPECIAL PRIZES
◾Two days before the 150th birthday of Henry Ford, Ford Motor Company Fund is sponsoring Henry Ford Maker Challenge, named after one of the most influential innovators of the 20th century ◾Elena Ford presented awards to three inventors out of the 400 participating in the fourth annual Maker Faire at The Henry Ford ◾Ford Fund supports innovation in education through long-term partnerships with nonprofits DEARBORN, Mich., July 28, 2013 – Two days before the 150th birthday of Henry Ford...[Read more...]
150TH ANNIVERSARY OF HENRY FORD'S BIRTH DECLARED 'HENRY FORD DAY' BY MICHIGAN LEGISLATURE
◾The 150th birthday of Henry Ford – July 30, 2013 – is declared 'Henry Ford Day' in the state of Michigan ◾Celebration honoring Henry Ford's 150th birthday to be held on Saturday, July 27, at Henry and Clara Ford's historic home, Henry Ford Estate/Fair Lane in Dearborn, Mich. ◾Henry Ford Estate Inc., a nonprofit that shares governance with Edsel & Eleanor Ford House, takes ownership of the Dearborn estate DEARBORN, Mich., July 25, 2013 – The enduring impact of Henry Ford and the 150t...[Read more...]
Barrett-Jackson Flavors Its January Scottsdale Auction With NASCAR Treats
• RACING HERITAGE, HIGH PERFORMANCE ARE RECIPES FOR CAR-COLLECTING FEAST
• SPEED™ SET FOR 39 HOURS of LIVE COVERAGE STARTING JAN. 15
The great Henry Ford once said, 'Auto racing began five minutes after the second car was built.' And for more than 60 years, there are few entities that better represent auto racing in America than NASCAR. From the hallowed grounds of Daytona International Speedway, to Sonoma, California's intricate and picturesque road course, the sp...[Read more...]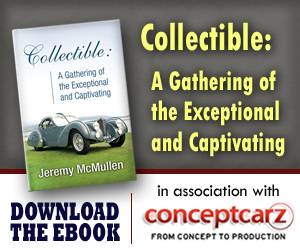 Chevrolet
Monthly Sales Figures
Volume
June 2014
188,567
May 2014
205,010
April 2014
181,648
March 2014
179,681
February 2014
153,913
January 2014
119,089
December 2013
153,493
November 2013
145,089
October 2013
155,214
September 2013
127,785
August 2013
187,740
July 2013
162,670
(More Details)
© 1998-2014. All rights reserved. The material may not be published, broadcast, rewritten, or redistributed.