1971 Mercury Cougar news, pictures, specifications, and information

Tweet
The 1971 Mercury Cougar received a newly restyled front end with the four headlights now exposed and recessed. There were two body styles, a hardtop coupe and a convertible, available on both the base series and the XR-7 Series. The base engine on both series including a V-8 that displaced 351 cubic-inches and offered 240 horsepower. Several other V8's were available, including a 351- and 429 cubic-inch units. The 429ci Super Cobra Jet with four-barrel carburetors offered 370 horsepower. The base engine was a three-speed manual, with a four-speed manual with Hurst Shifter and a SelectShift automatic offered as optional equipment.

Other styling changes for 1971 including signal lights that now wrapped around the front fenders. The center grille with its vertical bars was framed in chrome with an ornament placed in its center.

The Cougar came standard from the factory with high-back bucket seats, cigar lighter, courtesy lights, glove box, consolette with illuminated ashtray, concealed windshield wipers, and Flow-Thru ventilation system.
By Daniel Vaughan | May 2009
The Mercury Cougar appeared in 1967 as a sport-luxury vehicle. The muscle car era was in full swing and Mercury used a longer version of the Ford Mustang chassis complete with two doors, leather bucket seats, and V8 engines. In its inaugural year, Motor Trend awarded it their prestigious award, the Car of the Year. The Mercury brought style, sophistication and speed. The engine options ranged from a 289 cubic inch V8 engine producing nearly 200 horsepower to a 390 cubic inch 8-cylinder power-plant capable of producing 335 horsepower and an amazing 427 foot-pounds of torque. The high performance 390 cubic-inch engine ran the quarter-mile in sixteen seconds and raced from zero to sixty in 8.1 seconds. A three-speed synchromesh gearbox was standard and a four-speed manual and three-speed Merc-O-Matic were also available, allowing for customization to suite all types of drivers and styles. The suspension was modified from the Mustang platform to include a longer rear leaf spring and an upgraded front suspension, the result was a softer, comfortable ride with a sports-racing heritage. An optional firmer suspension complete with stiffer springs, solid rear bushings, larger shocks, and wider anti-roll bars, were available for a price. If the driver preferred luxury over performance, the XR-7 package was available. This included competition instrumentation, walnut dash, leather-covered automatic transmission shifter, wood-trimmed steering wheel, and a combination of leather and vinyl seats. Just over 27,000 of the XR-7 option was ordered during its introductory year. The XR-7 option was offered for all years the pony-car Cougar was produced. More than 150,000 2-door Cougar hardtops were produced in 1967.
The success and popularity of the car continued in 1968 although sales did drop by around 40,000 vehicles. There were still well-over 110,000 examples produced in 1968. The base engine was the 289 V8 engine producing nearly 200 horsepower. The muscle-car era was heating up, and so were the available engines that Mercury was offering. A 427 and 428 cubic-inch engine became available with the 427 producing 390 horsepower and the 428 producing 335. With the 427, the Cougar could run from zero to sixty in 7.1 seconds and the quarter-mile in just over 15 seconds. The 428 was offered near the close of 1968 model year, a move that was intended to allow the buyer with customization room while keeping insurance and safety personnel content. When compared with the 427, the 428 did better on satisfying emission requirements and had around fifty-less horsepower. A performance package was offered, the GT-E, complete with the 427 cubic-inch V8 matted to a SelectShift Merc-O-Matic, power disc brakes, hood scoop which did nothing except add to the aggressive look of the vehicle, various performance and handling upgrades, and steel wheels.

The cougar changed in many ways in 1969. A convertible option was now offered, the 427 engine option was removed, and the wheelbase became wider and longer resulting in a heavier vehicle. Sales were still strong but they just barely cleared 100,000 units. Mercury introduced the Eliminator package available in blue, orange, and yellow exterior colors. Under the hood lurked a four-barrel Windsor 351 cubic-inch V8 capable of producing nearly 300 horsepower. The base engine was a 302 cubic-inch 8-cylinder producing 290 horsepower with the top of the line engine a 428 cubic-inch 8-cylinder producing just under 340 horsepower. Mercury offered products such as Weber carbs and deep-sump oil pans that amplified the performance to meet customer performance requirements. Larger brakes, sportier suspension, engine modifications, and performance products did make the car a stronger force on the drag strip but it was often shown-up by the smaller and lighter muscle cars of the day.

For 1970 the Cougar continued to grow in size. Although the size meant more interior room for the passengers, it also meant more weight. The Eliminator was still available, now with a 351 cubic-inch Cleveland 8-cylinder engine producing 300 horsepower. The 302 cubic-inch V8 rated at 290 horsepower was the base engine. A 429 cubic-inch 8-cylinder big-block with Ram-Air induction offered 375 horsepower and 440 foot-pounds of torque. With less than 4,300 convertible options sold during the 1970 model year, it guarantees their exclusivity in modern times. Although the size of the car and the available engines grew, sales did not. Just over 72,000 examples were produced in 1970.

The muscle-car era was beginning to decline due to stiff safety and emission regulations, gas shortages, and steeper insurance premiums. Mercury decided to continue the Cougar on the path of luxury with sport-tendencies, resulting in a larger wheelbase. The Eliminator package was no longer offered. The 351 or 429 cubic-inch engine were all that were offered. Horsepower ranged from 285 through 370 depending on the engine and configuration selected. 3,440 convertible were sold and nearly 63,000 combined total Mercury Cougars were produced in 1971.

In 1972 the 351 cubic-inch V8 was all that were offered. Sales were around 54,000 units with the hardtop configuration proving again to be the popular option. Horsepower was now rated in SAE Net horsepower. The Cougar produced between 168 through just over 265 depending on configuration. The same continued into the 1973 model year.

With sales around 60,000 in 1973, Mercury decided it would be the final year for the Cougar in the 'pony' car configuration. Mercury continued to use the name 'Cougar' in various models.

Built atop an enlarged Ford Mustang chassis, adorned with luxury Mercury had become famous for, and powered by high-performance engines, the Mercury Cougar was a well-rounded vehicle. It was designed to offer performance while keeping the occupants comfortable and content.
By Daniel Vaughan | Nov 2007
For more information and related vehicles, click
here
SUBARU ANNOUNCES PRICING ON 2015 BRZ® AND SPECIAL EDITION BRZ SERIES.BLUE
◾BRZ Series.Blue launches as special edition with 1,000 units for US market ◾Improved suspension refinement added to full BRZ lineup Cherry Hill, N.J. - Subaru of America, Inc. today announced pricing for the 2015 BRZ. Starting at $25,695, the BRZ lineup focuses on the fundamentals of great sports car design: low vehicle weight, an ultra-low center of gravity and precision steering. Powered by a 200-horsepower 2.0-liter BOXER engine, the Subaru BRZ marked a return to the fundamentals...[Read more...]
Low Mileage Collectables offered at Fort Lauderdale Auction
• Auctions America kicks off its 2014 collector car calendar March 14-16 in Fort Lauderdale • Leading recent entries are fantastic low mileage examples including a 2005 Ford GT, a 2006 Ford GT Heritage Edition, a 1954 Chevrolet Corvette and a 1967 Chevrolet Corvette 427/435 Coupe • Additional vehicle highlights include a 1973 Ferrari 365 GTB/4 Daytona, a 1971 Ford Mustang Mach 1 and a 1935 Hudson Terraplane driven by Johnny Depp in the movie 'Public Enemies' • Regarded as South Florida's pre...[Read more...]
Auctions America Readies for Highly Anticipated Spring Carlisle Collector Car Weekend
• Auctions America returns to Carlisle, Pennsylvania for its annual Spring Carlisle sale, April 25-26 • Two-day sale lifts the gavel on a diverse roster of approximately 300 quality collector cars • Notable highlights include a rare 1959 Chevrolet Corvette 'Big-Brake' Fuel-Injected Roadster, a 1970 Chevrolet Chevelle SS LS5 Convertible and a 1999 Bentley Azure Convertible • Sale held during Carlisle Events' highly anticipated Spring Carlisle Collector Car Swap Meet & Corral weekend, April 24...[Read more...]
VICARI AUCTION COMPANY OFFERS RARE '62 & '63 Z06 CORVETTES AT 2013 CRUISIN' NOCONA
In a recent rare find, two classic Chevrolet Corvettes (one '62 and one '63) - stored for decades-are being made available by the Vicari Auction Company. Both vehicles will cross the block during 2013 Cruisin' Nocona, a north Texas collector car auction and classic car poker cruise set for April 19th and 20th in historic Nocona, Texas. The Corvettes are virtually all-original, and have been stored in Texas by a classic-vehicle aficionado and collector since the 1980s. 'These...[Read more...]
TOPLINE COLLECTORS PLACE SPOTLIGHT on SPEED'S BARRETT-JACKSON BROADCAST FROM SCOTTSDALE
• TOPLINE COLLECTORS PLACE SPOTLIGHT on SPEED'S BARRETT-JACKSON BROADCAST FROM SCOTTSDALE
• 'LOST' SHELBY DUAL PROTOTYPE, HAGERTY GIVEAWAY & SALON COLLECTION HIGHLIGHT 39 HOURS OF LIVE COVERAGE
The 42nd annual Barrett-Jackson Scottsdale (Ariz.) Collector Car Event, the first of four set for live coverage in 2013, kicks off the auction season in grand style as some of the world's most sought-after machines cross the block starting Tuesday, Jan. 15 at 7 p.m. ET/4 p.m. PT. SP...[Read more...]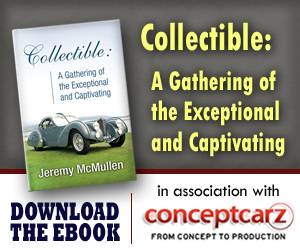 Similarly Priced Vehicles from 1971
Ford Mustang ($2,910-$4,120)
Oldsmobile Cutlass Supreme ($3,336-$3,500)
Pontiac Firebird ($3,047-$3,446)
Chevrolet Camaro Series ($2,760-$3,940)
Chevrolet Monte Carlo Series ($3,415-$3,415)
Buick Skylark ($2,845-$3,520)
Datsun 240Z ($3,597-$3,597)
BMW 2002 ($3,280-$3,280)
Plymouth Barracuda ($2,660-$3,410)

Average Auction Sale: $16,931
© 1998-2014. All rights reserved. The material may not be published, broadcast, rewritten, or redistributed.