1896 Ford Quadricycle news, pictures, specifications, and information

Tweet
When Henry Ford built his first gasoline powered automobile, he made it as simple as he could, and utilized commonly available materials. It was given the name 'Quadricycle' and had a frame made from angle iron, and a seat from a buggy. The transmission was a combination of leather belt and chain drive. The two-cylinder engine was based on a design Ford found in the January 9, 1896 issue of American Machinist magazine. The unit was originally air-cooled, but it ran too hot and Ford had to add water jackets to the cylinders.

The Quadricycle was an evolution, going through three stages of development and modifications. As first built, most of the car's frame was wood. The name 'Quadricycle' was appropriate, as all four wheels were bicycle wheels. The Quadricycle was sold in 1896 for the sum of $200. In 1904 he bought the vehicle back for $65. Shortly thereafter, he replaced the wooden water tanks with a copper one mounted under the seat. Currently, this is the form the Quadricycle is in today.

The Quadricycle was built by Henry Ford, with assistance from friends Jim Bishop, George Cato, Edward (Spider) Huff, and David Bell.

This example is a replica made by George DeAngelis, a Ford employee, in 1963.
HILTON HEAD ISLAND MOTORING FESTIVAL TO FEATURE CARS OF THE RICH & FAMOUS
This year's 'Life' exhibit puts the spotlight on cars with headline heritage HILTON HEAD ISLAND, S.C. – The Hilton Head Island Motoring Festival & Concours d'Elegance, one of the nation's largest and fastest-growing automotive and motorsports enthusiast event weeks, takes a more glamorous approach with its annual 'Life' exhibit and presents Life of the Rich & Famous sponsored by Marriott Vacation Club. Life of the Rich & Famous is the sixth annual 'Life'-themed exhibit on the Fe...[Read more...]
Talkin' 'Bout a Revolution
• A healthy obsession leads Jackie Birdsall and TTC to the forefront of history
The word she keeps using is 'obsessed.' Jackie Birdsall became 'obsessed' with cars when she was a teenager. That made her 'obsessed' with the history of auto icons like Henry Ford and Lee Iacocca. In 2003, she did an internship with Daimler-Chrysler, leading to an 'obsession' with hydrogen fuel cell technology. And now, as an engineer at Toyota Technical Center, Birdsall is 'obsessed' with bringi...[Read more...]
MASERATI AND RUXTON AMONG FEATURED MARQUES AT 2014 PEBBLE BEACH CONCOURS d'ELEGANCE
PEBBLE BEACH, Calif. (February 20, 2014) -- Maserati, a marque renowned for its racing greats as well as road cars offering both elegance and sporting performance, takes center stage at the 64th annual Pebble Beach Concours d'Elegance. The event, often said to be the most intense collector car competition in the world, will be held on Sunday, August 17, at The Lodge at Pebble Beach. Additional 2014 features range from rainbow-hued Ruxtons and antique steamers to the elegant coachwork...[Read more...]
HERTZ OPTIMIZES TRAVEL EXPERIENCE IN AND OUT OF CAR WITH UPDATES TO AWARD-WINNING NEVERLOST® GPS
Enhancements Include Partnership with Waterkeeper Alliance to Offer 'Swim Guide' with Real-Time Beach Water Quality Data and Five New Mobile City Guides PARK RIDGE, N.J. and PLANO, Texas, May 30, 2013 - The Hertz Corporation (NYSE: HTZ) and Navigation Solutions, a wholly-owned subsidiary of Hertz, today announce the newest innovations to the acclaimed Hertz NeverLost® travel planning tools, creating an easier way for users to plan trips and explore cities. Among the enhancements, Hertz...[Read more...]
Automotive Hall of Fame Inductees Named
Awards to be Presented in Conjunction with the Concours d'Elegance of America The Automotive Hall of Fame will present its annual induction and awards ceremony on Thursday, July 26, 2012 as one of the week-long Concours d'Elegance of America events. It will be held at The Inn at St. John's in Plymouth, Michigan. Both the Concours d'Elegance of America and the Automotive Hall of Fame celebrate the heritage and history of Detroit. The show highlights the evolution of the automobile's...[Read more...]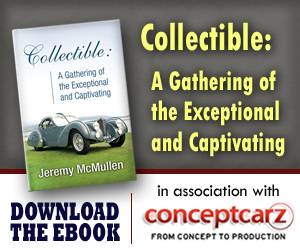 Ford
Monthly Sales Figures
Volume
November 2014
178,221
October 2014
179,014
September 2014
172,261
August 2014
214,028
July 2014
204,373
June 2014
214,793
May 2014
244,501
April 2014
203,552
March 2014
235,198
February 2014
177,286
January 2014
148,671
December 2013
210,074
(More Details)
© 1998-2014. All rights reserved. The material may not be published, broadcast, rewritten, or redistributed.