1896 Ford Quadricycle news, pictures, specifications, and information

Tweet
When Henry Ford built his first gasoline powered automobile, he made it as simple as he could, and utilized commonly available materials. It was given the name 'Quadricycle' and had a frame made from angle iron, and a seat from a buggy. The transmission was a combination of leather belt and chain drive. The two-cylinder engine was based on a design Ford found in the January 9, 1896 issue of American Machinist magazine. The unit was originally air-cooled, but it ran too hot and Ford had to add water jackets to the cylinders.

The Quadricycle was an evolution, going through three stages of development and modifications. As first built, most of the car's frame was wood. The name 'Quadricycle' was appropriate, as all four wheels were bicycle wheels. The Quadricycle was sold in 1896 for the sum of $200. In 1904 he bought the vehicle back for $65. Shortly thereafter, he replaced the wooden water tanks with a copper one mounted under the seat. Currently, this is the form the Quadricycle is in today.

The Quadricycle was built by Henry Ford, with assistance from friends Jim Bishop, George Cato, Edward (Spider) Huff, and David Bell.

This example is a replica made by George DeAngelis, a Ford employee, in 1963.
FORD ANNOUNCES ALAN MULALLY RETIRING ON JULY 1; MARK FIELDS NAMED COMPANY PRESIDENT AND CEO
◾Alan Mulally to retire from Ford on July 1, after serving as president and CEO and leading the company's One Ford global transformation since September 2006 ◾Mark Fields named Ford president and CEO, effective July 1; Fields served as COO since December 2012 and led Ford's transformation in North America since 2005 ◾Long-planned, seamless CEO transition underscores strength of Ford's leadership team and succession planning process, Executive Chairman Bill Ford says Ford Motor Company NYSE:...[Read more...]
Record numbers for a 'classicissima' Ferrari
Maranello, 5 February –Investment in classic cars seems to be paying off even more these days. This can be seen from yet more records set at special auctions and sales between private collectors. That is definitely the case if the car is a Ferrari. It's not by chance that today, the record sum of 28.99 million Euros was paid between collectors for an amazing 250 Testa Rossa, one of the most symbolic cars in the history of the Prancing Horse. The car, with the chassis number 0704, has ...[Read more...]
TechShop and Ford Celebrate One Year of Innovation in Metro Detroit; Benefits Emerge from Entrepreneurial Spirit
•TechShop Detroit – a do-it-yourself workshop and fabrication studio where prospective inventors, makers and hackers can rent space to have access to high-tech equipment – celebrates its first anniversary with an event June 1 •In the past year, Ford's Employee Patent Incentive Program, in conjunction with TechShop, has in part led to 50 percent more patentable ideas by Ford employees •TechShop offers members a chance to tinker and test out new, innovative ideas with equipment on site to better...[Read more...]
HERTZ OPTIMIZES TRAVEL EXPERIENCE IN AND OUT OF CAR WITH UPDATES TO AWARD-WINNING NEVERLOST® GPS
Enhancements Include Partnership with Waterkeeper Alliance to Offer 'Swim Guide' with Real-Time Beach Water Quality Data and Five New Mobile City Guides PARK RIDGE, N.J. and PLANO, Texas, May 30, 2013 - The Hertz Corporation (NYSE: HTZ) and Navigation Solutions, a wholly-owned subsidiary of Hertz, today announce the newest innovations to the acclaimed Hertz NeverLost® travel planning tools, creating an easier way for users to plan trips and explore cities. Among the enhancements, Hertz...[Read more...]
45Th Anniversary Of 'All-American' Victory At 1967 Le Mans
Forty-five years ago this past week, American racing history was made, and thus far has neve rbeen matched again. With the 24 Hours of Le Mans this weekend, Racing in America reflects on the 45th anniversary of the Ford Mark IV claiming the second of four consecutive victories for Ford Motor Company cars at LeMans, arguably the greatest American racing victory on foreign soil. That day in 1967, the stunning red Mark IV, now in the procession of Henry Ford Museum as part of its Racing in ...[Read more...]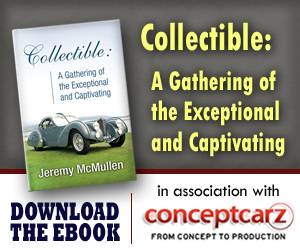 Ford
Monthly Sales Figures
Volume
June 2014
214,793
May 2014
244,501
April 2014
203,552
March 2014
235,198
February 2014
177,286
January 2014
148,671
December 2013
210,074
November 2013
183,722
October 2013
184,854
September 2013
178,693
August 2013
213,078
July 2013
186,796
(More Details)
© 1998-2014. All rights reserved. The material may not be published, broadcast, rewritten, or redistributed.