Image credits: © Chevrolet. GM Corp
2001 Chevrolet Blazer news, pictures, specifications, and information

Tweet
CHEVY BLAZER: 2001 SECURITY IN A INSECURE WORLD
Be prepared. That's good advice if you're a Boy Scout or you're just trying to make it to work, in a snowstorm. That's because Chevy Blazer is all about dependability and confidence, on or off-road. For 2001, Blazer adds the new two-door, two-wheel drive Blazer Xtreme which blends an aggressive exterior appearance wîth a special Low-Riding Sport Suspension to bring a new level of attitude to the Chevy Blazer family.

'Blazer is a Chevy Truck wîth nearly two decades of history,' said Blazer Brand Manager Russ Clark. 'It has everything a sport utility buyer is lòòking for: It offers the hard-working capabilities of a truck without sacrificing comfort or security, all in a package that still turns heads.'

The 2001 lineup adds the new Blazer Xtreme model, combining an aggressive exterior appearance wîth a road-hugging, Low Riding Sport Suspension. The two-door, two-wheel-drive Blazer Xtreme includes:
• Z87 Low Riding Sport Suspension
• Aggressive P235/60R16 Eagle LS low profile tires
• Xtreme deep-dish 5-spoke aluminum wheels
• Lower body front fascia wîth fog lamps
• Lower body-side cladding and aggressive wheel flares
• Body-colored grille, bumpers, lower cladding and flares
• Special 'Xtreme' badging
• Deep tint windows
• Leather wrapped §teering wheel
• Heavy-duty weight distributing platform hitch — 5,000 lbs. Max towing capacity wîth automatic transmission; 4,000 lbs. Max. wîth manual transmission)
• Available sunroof
• Full range of audio systems available, including Bose Sound System and 6-disc CD changer.


Two- and four-door Blazers provide elbowroom for as many as six people. Two-door Blazers come in the LS trim, while four-door versions offer a choice of the LS, up-level LT and unique TrailBlazer trim levels. Blazer's sporty exterior styling has long been a favorite of younger buyers. TrailBlazer's exterior receives gold or silver painted body and wheel accents for added flair. Inside any Blazer, the roomy interior boasts an abundance of comfort and convenience features. TrailBlazer offers specific Two-Tone Custom Leather seating surfaces wîth a specific leather-wrapped §teering wheel and a floor-mounted automatic transmission shift knob.

Blazer LS models offer a convenience group wîth cruise control, tilt §teering, power door locks and windows wîth electric remote heated exterior mirrors. Air conditioning and a PASSlock theft-deterrent system are standard. Blazer LT offers an eight-way power driver seat adjuster, optional Custom Leather seating surfaces (with and without heat) and electronic climate control.

For added peace-of-mind, the OnStar system is standard on Blazer LT. OnStar utilizes a satellite-based Global Positioning System, combined wîth attentive personal service, to provide Blazer LT owners wîth enhanced safety, security and convenience. At the touch of a button, an OnStar Advisor is available to contact emergency services providers or roadside assistance. In the event of an accident in which Blazer's airbags are deployed, Blazer's OnStar system will contact the OnStar Center. There, trained Advisors will immediately contact emergency assistance if needed and provide them wîth the vehicle's exact location. In the event of theft, OnStar can track Blazer and help guide authorities to its location. Should the keys become locked inside the vehicle, an OnStar Advisor will send a signal to unlock Blazer's doors, even from thousands of miles away.


Únder the hood, Blazer's highly capable performance comes from its standard Vortec 4300 V6 engine that generates 190 horsepower @ 4400 rpm and 250 lb. ft. torque @ 2800 rpm. Two-door Blazers are equipped wîth a standard 5-speed manual transmission or an optional four-speed electronic automatic. When situations call for a little extra traction, the available Autotrac four-wheel-drive system automatically shifts power to all four wheels, as conditions require. (Standard on LT 4x4 and optional on LS 4x4 models.) For improved efficiency, Blazer's fuel management system includes a new fuel filler assembly; a multi-layer plastic fuel tank, revised fuel lines and vapor purge lines. Onboard Refueling Vapor Recovery (ORVR) compliance components are new for 2001 to help reduce unwanted emissions. To meet specific states low-emission requirements, a National Low Emission Vehicle (NLEV) system is also available on Blazer for 2001.

Blazer's reputation for safety and security continues in 2001. In addition to its standard anti-lock brake system and front-passenger air bags, Blazer features an optional new programmable auto door lock/unlock feature that allows customers the ability to set the locking and unlocking functions to their preference. On- or off-road, the Chevy Blazer is a confident performer, thanks to its standard Z85 sporty/firm suspension that accommodates a variety of driving needs. Available on Two-Door Blazer LS 4x4s, the rugged ZR2 Wide-Stance Sport Performance package is designed to meet the demands of serious off-road enthusiasts.

On the highway or off the beaten path, Blazer offers a dependable, well-equipped mid-size sport utility that's big on driving security in an insecure world.
Source - Chevrolet
Brand Identity
Chevrolet Blazer represents everything a sport utility buyer is lòòking for. It features a capable Vortec 4300 V6 and two transmission choices. When the road calls for a little extra 'go power,' the available Autotrac 4-wheel-drive system on 4x4 models comes to the rescue. The Blazer will take you anywhere you want to go, and do it in style.

New for 2001

Models
• Xtreme


Interior
• OnStar* standard on LT and TrailBlazer

Functional
• Improved turning diameter on 4-wheel drive models
• Programmable auto door lock/unlock feature
• Generation III front windshield wiper arm and blades
• National Low Emissions Vehicle (NLEV) system option
• 4-door Onboard Refueling Vapor Recovery (ORVR) V6 compliance components
• ORVR vapor canister, canister vent solenoid and mounting brackets
• Vapor purge line
• Revised fuel lines, new fuel filler assembly and multilayer plastic fuel tank

*One-year OnStar Safety and Security service contract included as standard on Blazer LT and TrailBlazer models. Call 1-800-ONSTAR-7 for system limitations and details.
Source - Chevrolet
Debuting in 1969, the K5 Chevrolet Blazer carried the distinction of being the smallest full-size SUV version of the GM C/K Trucks family. The Blazer was produced until 1994 when it was replaced by the Chevy Tahoe. GMC introduced their own model of the truck in 1970 dubbed the Jimmy, which continued in production until the 1992 GMC Yukon. The Blazer and the Jimmy were offered with either four-wheel drive or rear-wheel drive and were based on the short wheelbase trucks. The long wheelbase sibling of the Blazer is the Chevrolet Suburban. Until 1975 both the K5 Blazer and the Jimmy featured 'full convertible' removable tops. The next year GM introduced a half-cab design that was not only more durable in the event of a rollover, but also more leak-resistant. Starting a few inches behind the driver/passenger doors all the way back to the tailgate, these half cabs are convertibles. The Blazer was completely revamped in 1992 and lost the removable top.

In 1983 smaller models of the K5 and Jimmy; the S-10 Blazer and S-15 Jimmy were introduced alongside these trucks. The original models continued in production until 1991 and the following year a new K1500 Blazer was debuted on the GMT400 platform. The Blazer was renamed the Tahoe after 1994 and was featured in a two-door model all the way up until 1999. It was only available as a four-door model after that.

Created to compete with the Ford Bronco and International Harvester Scout, the original K5 Blazer was a short wheelbase truck that also came in a convertible version. In 1969 it was offered as 4-wheel drive only, and the following year a two-wheel-drive model arrived on the scene. Four different power options were available; the 250 in straight-6, the 292 striaght-6, the 307 V8, and the 350 B8. Immediately popular, the Blazer was basically a shortened pickup truck, with increased interior space and a much cheaper production cost. It gathered a wide audience that appreciated its off-road capabilities with high-end accouterments like AC and automatic transmission. By its second year of production the Blazer was already outselling both of its older competitors. In an attempt to keep up, Ford, Dodge and even Jeep produced similar shortened pickups, the Jeep Cherokee and Dodge Ramcharger.

The two-wheel drive Blazer featured independent front suspension and rear trailing arms, both with coil springs. The four-wheel drive version came with a solid front axle and utilized leaf springs in the front and rear. Both the 2 and 4 door versions featured drum brakes at all four corners until 1971 when the whole GM light truck line received standard front discs. Optional was a tachometer.

The K5 Blazer came with the choice of a three-speed automatic transmission Turbo Hydromatic (TH350), a three-speed manual transmission, and a four-speed Synchromesh (SM465) manual transmission. The Dana 20 transfer case was offered only with the manual transmissions, while the NP-205 was offered with both transmission types. With an approach angle of 35°, the Blazer had 8 inches of ground clearance.

For the first generation of the K5 Blazer a total of 4,935 models were sold for the first year in 1969 and more than doubling in 1970 to 11,527. For 1971 a total of 17,220 models were sold and 44,266 units in 1972.

The second generation of the Blazer debuted in 1973 and ran until 1991. GM's entire line of full-size trucks were revamped and updated in 1973. Newly optional was a tilt-steering wheel. Until 1982 the rear-wheel drive Blazers continued to be manufactured, with the majority of the models sold being four-wheel drive. The K5 featured a removable convertible top until 1975. The following year a half-cab design was introduced and remained on the market until 1991.

The K5 Blazer stayed on its platform until 1991 along with the Suburban and crew-cab trucks, though the GMT400 platform had been introduced early on in 1987 as a 1988 model. In 1989 K5 Blazer's front grille was updated to mimic the squared-off ones used on the GMT400 series of pickups.

Part of the appeal of the K5 Blazer lay in its superior off-roading proficiency. When outfitted with the 350 V8 the Blazer was quite capable, or even with the gear driven NP-205 or NP-203 full-time case and 10- and 12-bolt axles. The engine was very simply upgraded and many companies offered performance parts. After 1980 the model used the chain-driven NP208 transfer case, and the NP241 after 1988.

This generation K5 models featured the tailgate and rear hatch glass fused into a single unit that allowed the glass panel to retract into the tailgate with a manual crank that was housed on the tailgate, or by an electric motor that was activated by a key-operated switch on the tailgate and a dash-mounted lever. Unfortunately the big glass panel was heavy and could cause a lot of damage since the manual crank gears wore early on and the electric motor could easily overheat and suffer failure. Another issue with this generation was the safety switch that didn't allow the rear window being raised if the tailgate was lowered. For the next generation this feature would return to the separate glass hatch/tailgate design that had originally been introduced during the first generation. The Delco Freedom battery was offered as an option in 1976.

Following the 1973 Arab Oil Embargo and the 1979 energy crisis, both GMC and Chevrolet began to use a smaller displacement 305s with 9.2:1 compression ratio since 1981. These engines weren't much of a different driving experience from before since they produced almost as much torque as the 350. Unfortunately these power plants were lacking in power and had a greater chance of engine knocking, especially with the electronic spark control module. Measuring 76 cc instead of the earlier 64 cc, the cylinder head chambers were designed bigger to achieve the 9.2:1 compression ratio. Some K5 owners chose to swap out the 305s for the 350 since the smaller displacement power plant was used in all GMC/Chevrolet pickups and passenger vehicles. The Detroit Diesel 6.2 was debuted in 1982.

The Military used a prototype K5 Blazer in 1981 as an experimental test bed for a military CUCV vehicle. Two years later the M1009 CUCV a production militarized version of the civilian K5 was the result of this testing. Incredibly rugged and bare bones, the M1009 CUCV came with unique paint jobs, blackout headlights, a rifle rack, a hybrid 12/24 V electrical system, no AC, and an additional leaf spring in the suspension. Most of these models were painted either in woodland camouflage patterns, olive drab green, or plain tan for desert use models. All of these models were powered with the 6.2 L Diesel power plant.

These military CUCV's featured a split 24/12 V electrical system and most of the truck runs on 12 V. The truck featured two separate 12 V alternators and batteries wired in series with only the glow plug system, starter and jumper cable jacks being wired to the 24 V terminals. The rest of the features run on 12 V. The glow plugs in the M1009 are 12 V glow plugs with a resistor pack on the firewall to reduce the 24 V down to 12 V. The glow plugs can run directly off of the 12 V battery by bypassing this resistor pack. If this occurs and the 24 V starter is swapped with a standard 12v starter, than the battery and second alternator are no longer needed. Today some of these retired M1009s are used in law enforcement, sold through government auctions, or in use by the National Guard.

The 350 was once again designated the standard power plant after 1987 when throttle-body injection was introduced in the truck engines. From 1987 until 1991 GM chose to change the normal 'C/K' designation to 'R' and 'V'. They did this to alleviate confusion with the GMT400-based Chevrolet C/K pickup trucks that were introduced in '88, during the overlap period. Four brand new colors debuted in 1988: Forest Green Metallic, Light Mesa Brown Metallic, Dark Mesa Brown Metallic and Bright Blue Metallic. New this year was a trip odometer created as part of the gauge package cluster, an enhanced pulse windshield wiper control and a fixed mast antenna instead of the previous windshield antenna. Thankfully a new door handle seal assisted in eliminating most of the air leaks in the doors.

For 1989 the Blazer arrived with all new headlight bezels, body side moldings, bumper rub strips and new base and up-level grilles. All new this year was new base coat/clear coat paint. Instead of the previous multi-belt accessory drive the standard L05 5.7-liter V8 engine featured serpentine accessory drive belts.

The following year all Blazers featured a standard rear wheel anti-lock braking system. Non-asbestos brake linings were introduced along with a new electronic speedometer system with a 6-digit odometer on the dashboard. Drivers were alerted to any brake issues with a new brake warning line on the dashboard. For 1990 the Blazer body sported double sided, galvanized exterior sheet metal. Options this year include power mirrors. The 5.7-liter V8 (L05) engine was updated for this year and included new improved oil control rings, a new camshaft sprocket design, a revamped rear crankshaft seal, non-asbestos intake manifold gaskets and heavy-duty intake valves.

For 1991 the 700R4 received the new naming convention 4L60. Two new colors were introduced: Brilliant Blue and Slate Metallic. All engines now featured the more powerful 100-amp CS130 alternator. The throttle body injection system utilized on the Blazer's standard 5.7-liter V8 engine now featured longer throttle shaft bearings, improved fuel mixture distribution and new throttle return springs. The 5.7-liter V8 engine now had heavy-duty intake valves and powdered metal camshaft sprockets.

The production of the K5 Blazer rose steadily from 1973 until 1979. A total of 44,841 models were produced for 1973, 56,798 in 1974, 50,548 in 1975, 74,389 in 1976 and 86,838 in 1977. For 1978 a total of 88,858 models were manufactured while the highest number of models were produced for 1979: 90,987. Numbers dipped quite significantly in 1980 to 31,776 models produced. In 1981 total production units for the K5 Blazer was 23,635, for 1982: 24,514 and 26,245 for 1983. For 1984 a total of 39,329 units were produced, 40,011 in 1985, 37,310 in 1986, 32,437 in 1987, 28,446 in 1988, 26,663 in 1989, 18,921 in 1990 before finally dipping down to 7,332 in 1991.

The third generation of the Blazer was introduced in 1992 and ran until 1994. The model was completely revamped for the 1992 model year and appeared on the new GMT400 platform. The GMC Jimmy name was replaced with the GMC Yukon nameplate for the full-size SUVs for 1992. The Blazer platform was referred to as GMT415 while the Yukon was known as GMT430. The Blazer was called the Silverado in Mexico and in Europe it was called the Tahoe. These models all mimicked each other closely except for identification and emblems, grills and various trim packages: SL and SLE for GMC and Cheyenne and Silverado for Chevrolet. A Blazer Sport model was introduced with a flat graphite color applied to the bottom portion of the car and the fender flares. A GMC Yukon GT was available in two-tone paint scheme. In the beginning this scheme was on the fender flares before it eventually was changed to a monochromatic appearance package.

These models grew slightly in wheelbase to a made towing and driving capability even greater. No longer was a removable top available. The rear hatches now sported darker tinted glass. Like 4-door Tahoe, Yukon and Suburban models, the Blazer offered optional double rear doors, but they were very rarely on 2 door models. Most models came with roof racks. The lengthened body featured a strengthened frame along with an independent front suspension design. Brought over from 1991 models was the 350 throttle-body injected V8 L05 engine and the 700-R4 (4L60) transmission.

An electronically controlled 4L60-E transmission was debuted in 1993. The following year the grille shell was revamped and an LED third brake light was added. New also this year was a 6.5-liter turbo diesel with a break over angle of 29°. The full-size Blazer was re-designated as the Chevy Tahoe in 1995. It was sold along with the all new 4-door 'shortened Suburban'. The inside of the Blazer was completely renovated with brand new seats, door panels and a new dashboard. The 350 throttle-body injection engine was replaced with a new Vortec 5.7 liter 350 V8 in 1996, along with OBD-II diagnostics.

From 1992 until 1999 a Z71 off-road suspension RPO was available. It offered larger 265/75/R16 tires, skid plates, Bilstein shocks, and 1995 special two-tone fade paint for the Yukon. Until 1999 the 2-door Tahoe remained in production, the final model year for this 2-door SUV. Until 1997 the 2-door GMC Yukon remained on the GMT400 platform.

Sources:
http://en.wikipedia.org/wiki/Chevrolet_K5_Blazer

By Jessica Donaldson
For more information and related vehicles, click
here
FOUR ENGINES, EIGHT-SPEEDS AND UP TO 707 HORSEPOWER: DODGE ANNOUNCES PRICING FOR ITS NEW 2015 CHALLENGER MODEL LINEUP
Starting later in the third-quarter, Dodge is unleashing the Most Powerful and Fastest Muscle Car ever, along with the most capable and technologically advanced Challenger lineup ever – with a starting U.S. Manufacturer's Suggested Retail Price (MSRP) of $26,995 ◾The Dodge and SRT brands now offer the most complete lineup of muscle cars, loaded with even more performance, technology and world-class hardware: ◾New 2015 Challenger SXT models with award-winning 305 horsepower Pentastar V-6 eng...[Read more...]
CRAFTSMANSHIP DEFINES ALL-NEW 2015 CADILLAC ESCALADE
◾Precisely crafted interior with more technology ◾Emotional design evolution complemented by quieter cabin, smoother performance and more efficient powertrain ◾Higher levels of luxury, with sophisticated new technology for safety and connectivity DETROIT – From its introduction in 1999, the Cadillac Escalade quickly became the standard among luxury SUVs with a formula of bold design, powerful capability and luxurious accommodations. The all-new 2015 Escalade takes design and technic...[Read more...]
DODGE ANNOUNCES PRICING FOR NEW 2014 DODGE DURANGO
Best-equipped Seven Passenger SUV Loaded With Advanced Technology, Efficiency, Performance and Style for a Starting U.S. MSRP Less Than $30,000. ◾The new Dodge Durango features a slew of new standard features for 2014, including a new standard eight-speed automatic transmission with steering-wheel mounted paddle shifters, Uconnect Bluetooth, 5-inch Uconnect Touch Screen and 7-inch customizable gauge cluster, signature Dodge brand LED racetrack taillamps and standard three-row, seven pass...[Read more...]
MODEL YEAR 2014: MORE EFFICENT, DOWNSIZED ENGINES AND AN EXTENDED R-LINE RANGE HEAD THE CHANGES
New 1.8-liter turbocharged and direct-injection TSI® engine to feature in Jetta, Beetle, and Passat, replacing the 2.5-liter five cylinder. R-Line® range expands to five models. • Jetta SE and SEL models are fitted with new 170-horsepower 1.8-liter engine, offering a manufacturer predicted highway fuel economy improvement of 16 percent • All Jetta models now have independent rear suspension • VW Car-Net™ connected services introduced across a broad range of models • New 1.8-liter engine in...[Read more...]
SOUL RANKED HIGHEST IN ITS SEGMENT IN STRATEGIC VISION'S TOTAL QUALITY INDEX STUDY
◾Soul recognized by veteran consumer research-based consultancy, Strategic Vision ◾New car buyers selected Kia's urban transport based on quality perceptions and ownership experience IRVINE, Calif., May 17, 2013 – Kia Motors America (KMA) has been one of the fastest-growing car companies in the U.S. over the last five years1, and its edgy urban passenger vehicle, the Soul – a key factor in that growth – was recently named to Strategic Vision's 2013 list of Total Quality Vehicles. The ...[Read more...]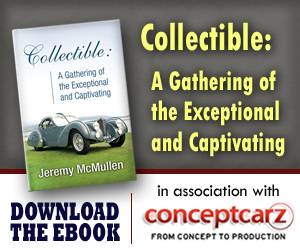 Chevrolet
Monthly Sales Figures
Volume
December 2014
184,938
November 2014
149,673
October 2014
155,965
September 2014
153,873
August 2014
185,930
July 2014
175,155
June 2014
188,567
May 2014
205,010
April 2014
181,648
March 2014
179,681
February 2014
153,913
January 2014
119,089
(More Details)
© 1998-2014. All rights reserved. The material may not be published, broadcast, rewritten, or redistributed.