1973 Dodge Challenger news, pictures, specifications, and information

Tweet
In 1972, the Challenger saw only a few cosmetic changes and was offered as either a Hardtop or a Rallye Hardtop. For 1973, cosmetic changes were very minor. They received a revised grille insert along with larger rubber bumper guards to comply with safety regulations.

Power was from a 318 CID V8 engine that had a net horsepower rating of 150. Inside were front and rear side armrests, an ashtray in the front, cigarette lighter, color-keyed carpeting, ventless side windows, glove box with rotary latch, heater and defroster and dual horns. They also had dome and parking brake/brake system warning lights, front foam seat cushion, three-spoke steering wheel, electric windshield washer, concealed two-speed wipers, inside day/night mirror, and bucket seats.

For 1973, Doge produced 32,596 examples of its Challenger hardtop Coupe. This was a slight increase over the prior year's production, which had seen 26,658 examples produced.
By Daniel Vaughan | Mar 2014
This 1973 Dodge Challenger has a rare three-speed manual gearbox. It is equipped with a 318 V8 engine with 4-Barrell carburetors, Rally gauges, Rally wheels, R/T Bulge hood, console, and vinyl top.
By Daniel Vaughan | Mar 2014
This Dodge Challenger 2-door hardtop is finished in Burnt Orange metallic with sanitary white interior. Power is from a high-performance 340 CID V8 engine fitted with a 4-barrel carburetor and matched with a pistol-grip 4-speed gearbox. There are bucket seats, center console, and air conditioning.
By Daniel Vaughan | Mar 2014
In 1968 Dodge began creating prototypes for the Challenger. Designs had been created since 1965 and by the middle of 1969 Dodge was producing the Challenger, complete with nine engines to select. The base engine was the slant six with the top of the line engine being the 426 Hemi. Along with the engine choices, there were various body-styles, optional equipment, and interior/exterior colors. Dodge offered both a hardtop and convertible version. The platform had been borrowed from the Plymouth Barracuda and then stretched by a couple of inches to provide the passengers with extra interior room.

Dodge offered an SE package which included luxurious items, configuration, and amenities. The R/T, representing Road/Track, was the performance package. It came equipped with dual hood scoops, a heavy duty suspension and the 383 cubic-inch engine producing 335 horsepower. Other engines offered were the 440, 340 and 426 cubic-inch engines. The base engine was the 225 cubic-inch slant six that produced 145 horsepower. Power steering and disc brakes were offered as optional equipment.

During the introductory year in 1970, 53,337 examples were created with the base engine. A little over 13,800 units were created in the R/T configuration in both coupe and convertible form. Nearly 3,700 examples were built with the SE configuration.

The Dodge Challenger T/A series, meaning Trans AM, was Dodge's attempt to build a street worthy version of its race car. It was only offered in 1970 because the racing version did not perform well on the track and Dodge left the Trans Am racing at the end of the season. The street version was fitted with a 340 Six Pack created by the addition of an Edelbrock aluminum intake manifold and three two-barrel carburetors. The result was 350 horsepower. Disc brakes were standard as was a heavy duty Ralley suspension with wide tires in the rear and thinner tires in the front. Dodge offered a TorqueFlite automatic or a Hurst four-speed transmission. 2,142 examples of the T/A series were created. The quarter-mile was accomplished in just fourteen-and-a-half seconds and zero-to-sixty was around six seconds.

For 1971 Dodge discontinued the T/A package and the R/T was no longer offered in convertible form. A new grille was the most distinguishable change when compared with the 1970 Challenger.

Government safety and emission regulations, and increasing insurance premiums meant the horsepower rating and size for all manufacturers was on the decline. To comply with the new requirements, many of the engines were detuned. This was true for Dodge as well. The 383 cubic-inch engine was now producing 300 horsepower, a loss of 30 horsepower over the prior year. The 440 Six Pack was detuned by five horsepower. The base 440 was no longer offered. The good new was that the Hemi was still available and kept its 425 horsepower rating.

Sales for 1971 were devastating. There were just over 25,000 units of the six-cylinder Challenger sold in 1971. A sharp decline in interest for the vehicle in only its second years sent the dealers trying to unload their inventory. Fifty vehicles were offered as 'official pace cars' for the Indianapolis 500 race. These specialty series were painted in Hemi orange and had white interiors. All were convertibles.

The front of the Challenger was reworked for 1972 including the addition of a new grille. Dodge dropped the R/T package and the convertible option. A Rallye edition was added in place of the R/T. It was outfitted with a 318 cubic-inch 150 horsepower. This would be the only year the Rallye option would be offered. The horsepower rating was now measured in net SAE which meant all horsepower figures were decreased dramatically. Dodge did not offer the Hemi or the 440 for 1972. This left the 340 with a horsepower rating of 240. The zero-to-sixty run could be accomplished in 8.5 seconds and the quarter-mile took sixteen seconds. Sales were slow with less than 25,000 units being produced.

The big news for 1973 was the introduction of the 360 cubic-inch eight-cylinder engine which appeared mid-way through the year. It produced 245 horsepower but it also increased the overall weight of the vehicle. Sales continued to be slow but they did increase over the prior year. For 1974 D0dge decided to cancel the Challenger series. Motivated by only 16,400 units sold, the decision was easy but sad, with only five years of production under its belt. Two engines were offered, the 318 cubic-inch and the 360 cubic-inch. Horsepower ranged from 150 though 245.

The Challenger had been introduced at the close of the muscle car era. It faced stiff competition from the pony cars, and the high-performance, economical, and light-weight machines. By offering both a luxury component and a performance package, the Challenger was a versatile machine. Its stylish designs and large Hemi engines are legendary.
By Daniel Vaughan | Aug 2009
For more information and related vehicles, click
here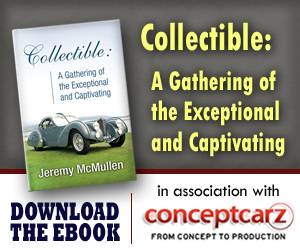 Similarly Priced Vehicles from 1973
Volvo 142 ($3,000-$3,000)
Volkswagen Type 181 Thing ($3,000-$3,000)
Triumph Spitfire ($3,000-$3,000)
Saab 96 ($3,000-$3,000)
Pontiac LeMans ($2,920-$3,430)

Average Auction Sale: $26,861
Dodge
Monthly Sales Figures
Volume
December 2014
46,578
November 2014
42,108
October 2014
41,512
September 2014
44,020
August 2014
49,895
July 2014
43,118
June 2014
50,314
May 2014
57,923
April 2014
53,463
March 2014
60,575
February 2014
49,744
January 2014
34,905
(More Details)
© 1998-2014. All rights reserved. The material may not be published, broadcast, rewritten, or redistributed.