Image credits: © Chevrolet. GM Corp
1987 Chevrolet Express news, pictures, specifications, and information

Tweet
More than just another aerodynamic concept vehicle, the Chevrolet Express, initially shown in 1987, was the latest iteration of General Motors' long-running experimentation with the gas turbine.

Powered by a mid-mounted GM AGT-5 turbine, the Express was designed to be capable of running at a constant 150 miles per hour. Not a toy for the hot rodder, it was to be part of a system of federal limited access highways where high-speed travel was the norm.

The four-passenger, two-door car was accessed with a hatch raising the roof. Coefficient of drag was an amazing .195. Ground effects built into the carbon-fiber body, covered wheels and engine location were all part of the speed package.

Electronic gadgetry abounded including drive-by-wire controls, instrumentation and three dash-mounted screens and cameras replacing mirrors.

The car was seen briefly in an opening scene of Back to the Future - Part II.
2015 CORVETTE OFFERS ATLANTIC, PACIFIC DESIGN PACKAGES
BOWLING GREEN, Ky. – Chevrolet announced today the 2015 Corvette Stingray will be available in two new Design Packages: the Atlantic luxury convertible and the Pacific performance coupe. They go on sale later this year with the rest of the 2015 Corvette Stingray lineup. 'One of the design goals for the Corvette Stingray was to provide customers with the flexibility to tailor the car to their personality,' said Kirk Bennion, Corvette exterior design manager. 'The Atlantic and Pacific De...[Read more...]
1980 Belgian Grand Prix: Pironi's Star on the Rise
Following the outstanding performance in the 1978 24 Hours of Le Mans that resulted in victory for Renault, its only victory in the 24 hour race, Didier Pironi would be considered a man to watch. On the 4th of May, 1980, in just his second season in Formula One, he would prove why. He had to be careful to let the tactics play out. This would not be easy as the sister-car drew far away into the distance. It was the 1978 24 Hours of Le Mans and Renault was still to crack the reliability and per...[Read more...]
Chevrolet Previews Performance-Oriented SEMA Concepts
DETROIT – Chevrolet today previewed several performance-oriented concepts of some of the brand's most popular passenger cars, including the Sonic and all-new Impala. The cars will debut at the SEMA Show, Nov. 5-8, in Las Vegas. It's the world's largest convention of automotive aftermarket parts and accessories. Chevrolet also showed a personalized version of the Malibu, which features new and enhanced technologies for 2014 that improve efficiency and personal connectivity. Stop/start e...[Read more...]
Motor Sport Magazine Hall of Fame opens its doors to Lotus
Celebrations as Colin Chapman CBE is recognised for his engineering and technical genius Colin Chapman CBE, the Lotus founder and engineer was recognised for his contribution to the automotive and motorsport industry at the 2013 Motor Sport Magazine Hall of Fame annual inauguration event, attended by Colin's son and Classic Team Lotus founder, Clive Chapman. The motorsport glitterati attended a star-studded evening at the prestigious Royal Opera House where this outstanding enginee...[Read more...]
Chevy Performance Rolls with Hot Rod Magazine Power Tour
Weeklong drive kicks off with unprecedented access to GM's Milford Proving Ground Road trip! It's that time of year again for the annual automotive pilgrimage known as the Hot Rod Magazine Power Tour® and Chevrolet Performance helps get it started on Saturday, June 2, at General Motors' Milford Proving Ground. The Power Tour winds up in Arlington, Texas, on June 9. With more than 3,000 hot rods, muscle cars, classic trucks and late-model performance vehicles and approximately 12,00...[Read more...]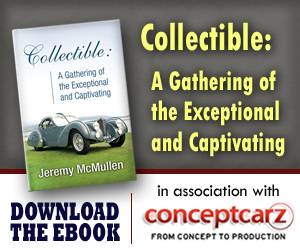 Chevrolet
Monthly Sales Figures
Volume
December 2014
184,938
November 2014
149,673
October 2014
155,965
September 2014
153,873
August 2014
185,930
July 2014
175,155
June 2014
188,567
May 2014
205,010
April 2014
181,648
March 2014
179,681
February 2014
153,913
January 2014
119,089
(More Details)
© 1998-2014. All rights reserved. The material may not be published, broadcast, rewritten, or redistributed.