Image credits: © Chrysler.
1928 Chrysler Model 72 news, pictures, specifications, and information

Tweet
The auto industry adage about the sale effect of racing 'Win on Sunday, sell on Monday' was decades away when modified Chryslers like this 1928 Model 72 Roadster made a name for the brand in Europe. From motoring's earliest days, automakers entered vehicles in performance events for publicity and to establish a reputation for reliability and performance. Chrysler Corporation had no role in racing these 1928 roadsters, which were entered in France's famous 24 hour-long LeMans road race by European distributors and finished third and fourth overall.

While they never seriously challenged the winning Bentleys, the Chryslers' finish was a triumph given their volume production and moderate price. In England they became know as 'the poor man's Bentley.'

Familiar auto industry tactics were used to promote Chrysler cars. In Europe, road racing was de rigeur in the 1920s and 1930s. There was no Chrysler factory team, but Chrysler's European distributors supported these highly successful efforts. In the thirties, Chrysler Corporation promoted its products at world's fairs, even building special Chryslers as 'official' vehicles. Another prestige-builder was the use of what today would be called 'halo cars' - limited production vehicles whose role was to bestow glamour over the entire model line. Chrysler Town & Country models were used in this way in the pre and post-war era.
Chrysler cars were entered in France's fabled LeMans 24-Hour road race by European distributors during the late 1920s. The Chrysler Roadster finished third and fourth overall and earning the name, 'the poor man's Bentley.'

This example is a Model 72 Le Mans Racer #8 Replica.
By Daniel Vaughan | Nov 2010
By the late 1920s, the Chrysler Corporation had spent more than 22 million in expansions and development in just under three years. 1928 marked the company's first entry into racing, sending a small fleet of cars to LeMans, Goodwood, and other venues where they would place well considering the company was competing against vast International competition.

Chrysler's Model 72 Deluxe Roadster was a sporty model that was meant to appeal to younger people. The Deluxe was a slightly upgraded version of the Roadster, offering sportier accoutrements and trim. This particular example has been lovingly maintained for many years. It has a rumble seat and a 248.9 cubic-inch L-head six-cylinder engine. It is painted in period-correct blue with brown interior. When new, it was one of the more costly cars of the late-1920s, having a selling price of $1,525.
By Daniel Vaughan | Dec 2014
The 1928 model year was the last of this design as the 1929 models were given a facelift, new engine choices, and many other modifications to modernize the Chrysler line-up. Chrysler built just over 1,700 examples of the Model 72 Convertible Coupe. Power was from Chrysler's 249.5 cubic-inch L-head inline-6 offering 75 horsepower.

This Model 72 has been well maintained and in long-term ownership. It wears an older restoration with a few aesthetic upgrades. It is finished in a period correct White and Red color combination.
By Daniel Vaughan | Dec 2014
The Chrysler Corporation has been in existence since the early 1920's with their first vehicle offered for mass production being the Model B-70. It was introduced to the public at the New York Auto Show held at the city's Hotel Commodore. The vehicle was very versatile with nine bodystyles being offered that ranged from a $2725 through $3225. The vehicles were offered in a variety of two- and four- door configurations with seating that could accommodate up to five passengers. Mounted under the hood was a six-cylinder L-head engine that displaced just over 200 cubic-inches and produced nearly 70 horsepower. The engine was mated to a three-speed manual gearbox with floor shift controls, shaft drive, and a conventional clutch. Braking was by four-wheel hydraulics. All bodystyles rode on a 112.75-inch wheelbase and had a length of 160-inches.

The response was positive, with nearly 80,000 examples of both the Chrysler and the Maxwells sold. As such, little was changed in the following year.

The Series 70 would remain in production until 1931. It had withstood the onset of the Great Depression and by the early 1930s, was feeling its age. A new look had been introduced for Chrysler in the early 1930s, though little changed on the Series 70. For 1931, the list of models included the Series CJ with its six cylinder engine, the CD and CG with eight cylinders, and the CM which was also known as the 'New SEries Six'. The Series 66 and Series 70 had both been carried over from the prior year with few changes.
By Daniel Vaughan | Sep 2007
For more information and related vehicles, click
here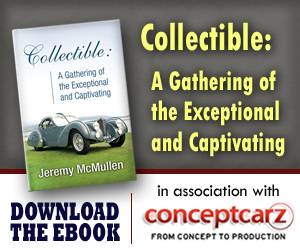 Chrysler
Monthly Sales Figures
Volume
December 2014
30,930
November 2014
27,243
October 2014
27,546
September 2014
28,781
August 2014
29,762
July 2014
23,455
June 2014
24,026
May 2014
22,592
April 2014
21,967
March 2014
26,140
February 2014
25,230
January 2014
21,113
(More Details)
© 1998-2014. All rights reserved. The material may not be published, broadcast, rewritten, or redistributed.