1969 Oldsmobile 442 news, pictures, specifications, and information

Tweet
| | | |
| --- | --- | --- |
| | | Convertible |
Oldsmobile's mid-size muscle machine, listed as a separate series beginning in 1966, has a 112-inch wheelbase. The 442 engine was made as big as 455 cubic-inch V8 option following GM's decision to rescind its unwritten rule against cars this size with less than 10 pounds per horsepower. The 442 has a beefed-up suspension, air induction hood, sporty striping, and other performance mods that were reserved strictly for this car. This automobile was a special order by a GM Executive. It was a barn find in southern Ohio with a frame off restoration started in 2005, completed in 2006.
The 1969 Oldsmobile Cutlass 442 Sport Convertible with chassis number 344679M102977 and finished in Topaz was offered for sale at the 2006 Worldwide Group Auction held on Hilton Head Island. It is equipped with a 400 cubic-inch V8 with overhead valve and producing 350 horsepower. It has four-wheel power assisted hydraulic brakes and an 400 Turbo automatic transmission. It is one of just 364 export cars for 1969. The original owner purchased the car with power steering, power top, and power windows. It was expected to fetch between $35,000-$45,000 at auction. It found a new owner, selling without reserve, for the price of $27,500.
By Daniel Vaughan | Oct 2010
In 1964, Oldsmobile followed Pontiac's lead by offering the $136 optional RPO B09 option package, also known as the 'Police Apprehender Pursuit' package on the new F-85 Cutlass intermediates. The 442 nameplate, in similar fashion, was another Oldsmobile selection for the 'muscle car' community. The 442 signified the car's four-barrel carburetor, four-speed manual transmission and dual exhaust system. The 442 option returned in 1965 with a new 400 cubic-inch engine, and while its initial 345 horsepower output was competitive with the GTO, the 442 was praised by its excellent balance and handling. Sales rose steadily through the 1960s, due in-part to strong marketing. A major restyling occurred in 1968, introducing a new design theme that would continue through 1972.

This 1969 Oldsmobile 442 has traveled just 54,000 miles since new from its three owners. it has had just one exterior refinish and is a complete matching numbers example, fitted with a 325 horsepower V-8 engine and a Turbo-Hydramatic 400 three-speed automatic. It has a Posi-Traction rear end, air conditioning, bucket seats, and a floor console. There are power front disc brakes, a power top and a spare tire and jack.

In 2010, the car was offered for sale at the Vintage Motor Cars of Hershey auction presented by RM Auctions. The car was estimated to sell for $25,000-$30,000 and offered without reserve. As bidding came to a close, the car had been sold for the sum of $25,300 including buyer's premium.
By Daniel Vaughan | Oct 2010
For 1969, the Oldsmobile 4-4-2 was available with a special W-30 performance package based on a 'Force-Air' inducted 360 horsepower version of the 400 cubic-inch V-8. Simply stated, the Oldsmobile 4-4-2 with W-30 package was one of the fastest stock showroom cars one could purchase in 1969.

The 4-4-2 series special equipment included a heavy-duty drive-shaft, special handling package, heavy-duty wheels, straight-through exhaust system, special grille, special stripes and emblems and bucket seats.

This 4-4-2 sports a fresh restoration that took three years to complete. It has less than 150 miles on it since the restoration work was completed.
This Saffron Yellow 442 was purchased new in Lansing, Michigan from the showroom floor of Story Oldsmobile. After serving the original owner for 37 years, it was sold and underwent an extensive full concours restoration to better-than-new condition. With 1969 being the first year that the 442 was offered as its own unique model, it is one of the most desirable GM A-body muscle cars ever built.

After spending time in one of the country's most prestigious muscle car collections, the current owner obtained the car and added it to his collection of fine automobiles. In addition to the highly desirable W-30 package, it is equipped with power steering, power brakes, the M21 4-speed manual transmission, Super Stock II wheels, redline tires, bucket seats with the sport console, tinted glass along with a pushbutton radio.
Based on the high performance 4-4-2, the Hurst/Olds was Oldsmobile's most important performance car. It was over 50% more expensive than a standard 4-4-2 and, as a result, only 906 were made. Its massive 455 cubic-inch engine delivers 380 horsepower through a four-speed transmission with its signature Hurst shifter.

The owner's father bought a new Hurst/Olds in 1969 and was instrumental in the restoration of this beautiful example.
| | |
| --- | --- |
| | Convertible |
There were 913 examples of the 1969 Hurst/Olds built. If the all-new Firefrost gold and white paint doesn't grab your attention, the wild 'mailbox' hood scoop certainly will! And it isn't just the looks, as somehow Dr. Oldsmobile and his team managed to shoehorn the big 455 cubic-inch engine under the hood, even though General Motors had a corporate ban on putting the largest engines into their intermediate A-body platform.

This particular car was never meant to be sold to the public. Three very special convertible Hurst/Olds were built for special use as promotional cars, with the first being destroyed shortly after its appearance at the Daytona 500. One of the remaining convertibles would serve as a West Coast promotional car while the second served the East Coast. You may recall the Hurstettes, and often Linda Vaughn, hanging onto the huge 8-foot tall replica of the golden Hurst shifter mounted on the rear decklid platform, waving to thousands of adorning fans.

This is the West Coast car, which was owned by a gentleman in the San Francisco Bay area for several decades. He knew what he had, (as did many Oldsmobile enthusiasts) but declined the constant offers until a few years ago, when the current owners were able to add it to their extensive collection. With numerous unique features, it has undergone an extensive restoration by Level One Restoration of Arvada, Colorado, and was unveiled at the recent Muscle Car and Corvette Nationals.
The name '442' first appeared in 1964 as an option on the F-85 and Cutlass. The 442 was technically the 'B09 Police Apprehender' option which included the four-barrel carbureted 330 cubic-inch V8 with dual exhaust and 310 horsepower. The suspension, shocks, clutch, transmission, driveshaft, brakes, and wheels were also greatly improved. The name '4-4-2' evolved from the combination of options: four-barrel carburetor, four-speed transmission, and dual, meaning two, exhausts. The 442 had been offered in retaliation of the Pontiac Tempest GTO which was unexpectedly popular. Oldsmobile wanted some of those sales. The 442 was offered on any F-85 or Cutlass model except the station wagons.

In 1964 the B09 option was officially renamed '442'. The price in 1964 for the option was $285.14, for 1965 the price was lowered to $190.45 on the F-85. The price was even lower on the Cutlass, costing just $156.02. The engine was enlarged to 400 cubic-inches and now produced an impressive 345 horsepower. The name '4-4-2' combination now represented the 400 cubic-inch engine, 4-barrel carburetor, and dual exhausts. The standard transmission was now a three-speed manual unit with the four-speed manual and two-speed Jetaway automatic being offered as optional equipment.

For 1966 two additional engines became available, the L69 with 360 horsepower and the W30. The standard engine was the L78 which produced 350 horsepower. Sales for 1966 were slow with only 21,997 examples of the 442 being produced. This was a decrease of about three-thousand units.

For 1967 the two-speed Jetaway transmission was replaced with a three-speed Turbo-Hydramatic unit. Disc brakes could be placed on all four-corners, though this was an additional cost. Sales improved slightly, with around 24,833 units produced.

For 1968 the 442 became its own model and would stay in production until 1971. This era was the pinnacle of the muscle car movement, which matted high performance options to a compact, lightweight vehicle. The 442 had a 112 inch wheelbase and a 350 horsepower engine. The W30 engine equipped with Ram Air intake hoses improve the horsepower rating to 360.

The Hurst Performance Research Corporation was commissioned to create the Hurst/Olds. The Hurst Group began with a stock 442 and painted the cars in Peruvian Silver with black striping and white pinstripes. On the interior there were H/O badging and a real walnut wood dash. Bucket seats could be found in the front separated by a Hurst Dual-Gate shifter. Disc brakes were standard, as was the FE2 suspensions. A special tachometer and wood-grained steering wheel were offered as optional equipment. The engine produced just under 400 horsepower. There were 515 Hurst/Olds produced with 459 being Holiday Coupes and 56 Sport Coupes.

For 1969 the Turnpike Cruiser option was no longer offered. A W32 engine became available which used forced air induction and an automatic gearbox. There were only 297 examples with this combination produced. The other changes, both aesthetic and mechanical, were minimal for 1969.

For 1970 the Oldsmobile 442 was invited to pace the Indianapolis 500 race. New for this year was the 455 cubic-inch V8 engine which became the standard engine. A 370 horsepower W30 engine was offered as optional equipment.

For 1971 Oldsmobile no longer offered the sport coupe body-style, leaving only a coupe or convertible to select from. The Sport Coupe would be gone for only a short time, re-appearing the following year. The muscle car era was coming to an end due to stricter government regulations, safety concerns, and an impending oil embargo. As a result, vehicles throughout the industry saw a decrease in power. This was true for the Oldsmobile 442, which saw its standard engine receive a lower compression ratio, decreasing the horsepower to 340. The W-30 unit produced 350. This would be the final year the 442 was its own model. In 1972 it reverted to being an option. It was an option for a number of years lasting until 1980. It was used again from 1985 through 1987 as an option on the Oldsmobile Cutlass Salon. In 1990 the name appeared for the final time as an option on the Cutlass Calais. It was nothing like the original; the package included a 2.3 liter four-cylinder engine with four-valves per cylinder and 2 camshafts (again, the combination for the name 4-4-2). Horsepower was rated at 180 with a five-speed manual transmission which sent the power to the front wheels.
By Daniel Vaughan | Nov 2006
Following Pontiac's lead, Oldsmobile became the first company in the GM division to begin offering full-size muscle cars in its midsize Cutlass model. Designated the 4-4-2 package, it included the top engine available from Oldsmobile, along with a 330 cid V8 with the police package. The name represented the engine's 4 barrel carb, 4 speed manual transmission, and dual exhausts. The Oldsmobile 442 has been best known for its balanced performance, exquisite handling, and the 'W' and Hurst editions that would come out in later years.

First introduced as an option package for F-85 and Cutlass models sold in the U.S. beginning in the 1964 model year, the Oldsmobile 442 became a model in its own right from 1968 through 1971, before reverting to an option through the mid 1970s. The name was revived again in the 1980s as Oldsmobile used it on its rear-wheel drive Cutlass Supreme and early 1990s as an option package for the new front-wheel drive Cutlass.

Created out of the competition between Pontiac Division and Oldsmobile, the 442 began as a quick response to the Pontiac Tempest GTO. Due to its late introduction (3/4's of the way through the model year), the Oldsmobile offering was a conservative package. Technically the 'B09 Police Apprehender' option, the 442 used the four-barrel carbureted 330 in³ (5.4 L) V8 with heavy-duty valve gear, a hotter camshaft and dual exhaust that raised the rated output to 310 hp at 5200 rpm.

Though its torque peak rose from 2800 rpm to 3600 rpm, the torque remained 355 ft•lbf. This package also included a four-speed manual transmission and the heavy-duty police-package suspension with higher-rate coil springs front and rear, heavy-duty shock absorbers, a bigger front anti-roll bar and an additional rear anti-roll bar. With its combination of four-barrel carb, four-speed transmission, and dual exhausts, the package was dubbed 4-4-2. Sold at $285,14, the package was available on any F-85 or Cutlass model, except for the station wagon.

The Oldsmobile 442 was tested by Motor Trend and determined that the 3,440 lb vehicle could achieve 0-60mph in only 7.5 seconds. The 442 achieved the standing quarter mile in 15.5 seconds at 90 mph and reached a maximum speed of 116 mph. A total of 2,999 units were sold.

Having received GM corporate sanction for the GTO, Oldsmobile followed suite with a big-engine 442. Renamed the 442, the B09 option was lowered in price to $190.45 for F85s and $156.02 for Cutlasses. Now standard was the new 400 in³ (6.5 L) engine, and the definition of '442' was restated as 400 cubic inches, 4-barrel cab, and 2 exhausts. The engine received a jump in output, rising to 345 hp and 440 ft•lbf. A three-speed manual transmission became standard transmission while the four-speed became optional, and Oldsmobile's two-speed Jetaway automatic transmission was added as an alternative.

The 1965 Oldsmobile 442 was tested by Car and Driver with the four-speed manual and achieved a quarter mile acceleration of 15.0 seconds at 98.5 while 0-60 mph was reached at 5.5 seconds. With a 0-60mph of 7.8 seconds, Car Life's automatic 1965 model ran the quarter mile in 15.5 seconds at 89 mph. A total of 25,003 models were sold in 1965.

Featuring a miner facelift along with other Cutlasses, the 1966 442 received an additional two new optional engines, the L69, with three two-barrel Carter carburetors on a progressive linkage, rated at 360 hp and 440 lb-ft of torque, and the rare W30. Now dubbed the L78, the standard engine was rated 350 hp/440 ft-lbf with a single four-barrel carburetor.

To admit cool air to the carburetors via tubing from the front butter, the W3- engine added an outside-air induction system and a hotter cam, that was rated as the same as the L69. To make room for the air hoses, the battery was relocated to the trunk, which prevented the package from being ordered on convertible models. Only a total of 54 W30s were ever built by the factory, though an additional 97 were produced for dealer installation.

An L69 442 was tested by Car Life with four-speed transmission and obtained a 0-60 mph time of 6.3 seconds, and a quarter mile of 14.8 seconds at 97 mph. Motor Trend tested 0-60 in 7.2 seconds with a quarter mile time of 15.2 seconds at 96.9 mph. Unfortunately though production slumped to 21,997. While Pontiac's GTO represented nearly a third of all Tempests sold, the 442 still only constituted around 10% of Cutlass sales.

Cutlass models were becoming more popular during 1967, as buyers were more interested in luxury in regards to their vehicle preference. The F-85 continued to be the base series for the F-85 range, and three basic models were available in 67 with the power option of either the L-head six-cylinder, or a Rocket V-8. The F-85 series carried standard equipment that included seat belts, electric windshield wipers, heater/defroster, backup lights, and vinyl floor coverings. The interior was available in either cloth or vinyl, and the standard tire size was 7.75 x 14 inches.

The 442's styling and base engine remained the same for 1967, but the optional automatic became the three-speed Turbo-Hydramatic, replacing the two-speed Jetaway. Newly optional for the front wheels were disc brakes.

Eliminating the L69 with its triple carburetors, a new GM policy decision banned multiple carbs for all vehicles except the Corvette. A new four-barrel Quadrijet carburetor replaced the triple two-barrels while the W30 remained available. Now part of the W30 package was new red plastic inner fender liners. To meet NHRA homologation rules, 502 factory W30 engines were built, along with an unknown number of dealer-installed packages.

A total of 24,833 units were produced in 1967. Car Life tested a W30 442 with close-ratio four-speed and 4.33 rear axle, obtaining a quarter mile reading of 14.1 seconds at 103 mph in completely stock form. 0-60 mph was reached between .5 and 6.7 seconds.

The Cutlass, a more luxurious version of the F-85, was gaining in status as it began its climb to becoming the most popular nameplate for a U.S. –built vehicle. The 5 Cutlass models in the range were available with either 6-cylinder or V-8 engines, and with an option of cloth or vinyl upholstery. The Cutlass came standard with carpeting, chrome molding package, foam seat cushions, DeLuxe steering wheel, and courtesy lamps. The tire size was now upped to 7.75 x 15 inches.

From 1968 through 1971, the 442 nameplate became a separate model. More than 33,000 models were sold for the 1968 year. The wheelbase was 112 inches, and despite the engine displacement staying at 400 in³, the stroke was increased and the bore decreased to increase torque and improve emissions. The long stroke affected performance though, and they were deemed to not be as fast the 1967 model. Automatics were rated at 325 hp, while the base motor was still rated at 350 hp, but only with the standard 3-speed and optional 4-speed. Once again the W-30's were rated at 360 hp.

All standard '68 engines were painted a bronze/copper color, as with the 1967's, topped with a fire red air cleaner. Ram Air intake hoses leading from a chrome topped dual snorkel black air cleaner to special under bumper air scoops and set off by bright red plastic fender wells were equipped into W-30 option cars. A turnpike Cruiser option was also made available with a 2bbl carburetor that had been previously available on the Cutlass Supreme for 1967.

In 1968 Oldsmobile partnered with Hurst Performance Research Corporation to create the Hurst-Olds instead of just adding Hurst shifters as with earlier models. Starting out as regular 442, the limited regular production run of 515Hurst/Olds were treated to numerous distinct enhancements both cosmetic and mechanical. All models were painted Peruvian Silver with liberal black striping and white pinstripes, exterior and interior H/O badging and a real walnut wood dash insert. The vehicles left the factory with 2 drivetrain combinations. Red 455 in³ engines were backed by modified W-30 Turbo 400 automatic transmission, while A/C cars received a W-46 engine with a 3.08:1 rear while non-A/C vehicles got a W-45 engine with a 3.91:1 rear. Both engines were rated at 390 hp, while the W-45 engine received the cylinder heads from W-30 and the camshafts from the W-31 made it more suitable for higher rpms.

All models came with buckets seats and a Hurst Dual-Gate shifter in a mini-console. Standard now were various 442 options like disc brakes, FE2 suspension and heavy duty cooling. These cars shared the red fender wells and ram air setup with the W-30. Additional optional features included the tic-toc-tach and wood-grained steering wheel.

Powertrain upgrades in the 1967 model featured powertrain upgrades that allowed the awesome engine to operate at much greater efficiency. Making the 1967 442 a street performer of the first order, a special Turbo Hydra-Matic transmission, a stronger twelve-bolt rear end and F70x14 wide ovals. For the first time the automatic outsold the four-speed for the first time by 13,528 to 11,381. Setting a B/Pure Stock national record, the 4422 was beginning to turn heads on the national drag strips in 1967.

In 1967 an interesting economy option was offered, the Turnpike Cruiser option (L-65), using a two-barrel carburetor, a conservative transmission, and an altered rear-end gear ratio. This popular option provided much better economy with just a slight decrease in power. Though horsepower was down 60 ponies, only a 15ft-lb or torque was dropped. The Oldsmobile 442 was a nice combination of performance and economy. The 442 name stayed the same even though it should have changed to 242 to be totally correct.
Motor Trend rated the economy version above the standard four-barrel model in its February 1967 issue. In 1967 a total of 1,807 convertibles with automatics were produced.

Very similar to the 1968 Olds 442, the 1969 model only featured minimal changes to both the engine and drive-train. The turnpike Cruiser option was deleted though. A new hi-po engine was offered in its place, the W-32. It came with the Forced Air Induction plumbing that was found on the W-30s, but it had a milder cam like the base engine. A total of 297 units were built, including 25 sport coupes and convertibles each, and the W-32 was only available with an automatic.

The Olds 455 V8 was introduced as the standard 442 engine for the 1970 Oldsmobile 442. With a 370 hp W30 option available, output was 365 hp and 500 ft-lbf. the 365 and 370 hp power ratings were conservatively underrated at a lower rpm. Both engines were believed to produce 410 to 420 hp. The 1970 Oldsmobile 442 was the pace car at the Indy 500 race in 1970, along with the Cutlass Supreme.

The W-30's received a W-25 fiberglass OAI hood to replace the bumper scoops that were on the 1968 and 1968 W-30's, in addition to the standard 442 offerings. The W-30 also received an aluminum intake manifold, cylinder heads, special camshaft, distributor and carburetor.

For 1971 the engine output was down due to a lower compression ratio which affected all of GM's engines. The base engine 455 was rated at 340 hp while the W-30 achieved a rating of 350 hp. For the first time since 1964 the sport coupe disappeared, only to return the following year.

In the 1972 Cutlass Holiday coupe, Cutlass S sport coupe, Holiday coupe, and Cutlass Supreme convertible, the 442 name reverted to an appearance and handling option package. This package consisted of suspension upgrades, side striping, faux hood louvers, a unique grille and fender and decklid badging. When ordering the optional 455 engine, a rear bumper with cutouts for exhaust tips could be had. To keep the high performance arena strong, an L75 455 in³ V8 was available, but the smaller Oldsmobile 350 V8 came standard. In 1972 a special edition Hurst/Olds paced the Indy.

The famous W30 option was still available in 1972 and included the still-potent L77 455 engine that produced 300 hp and 410 ft-lbfs of torque. The W25 featured a fiberglass ram-air hood, a lightweight aluminum intake manifold, anti-spin differential with 3.42:1 gears, and heavy duty cooling. A/C was not available due to the low-vacuum at idle, and power brakes were only available with an automatic transmission. In 1972 only 113 W30 convertibles and 659 W30 coupes were sold.

The Cutlass Supreme was yet another new series introduced by Oldsmobile for 1976, and was the only series in which both the popular 442 option and high-mileage Turnpike Cruiser option could be ordered. This top-of-the-line F85 based range featured 5 models that shared standard equipment that included carpeting, DeLuxe arm rests and steering wheel, special molding group, foam seats and courtesy lamp package. The upholstery was done either in vinyl or cloth while the standard tire size was 7.75 x 14 inches. The 1967 version looked very similar to the 1996 model, though the bumpers, grille, and headlight-taillight arrangement was changed, and the 442 emblems were moved from the rear quarter panels to the front fenders.

From 1978 through 1980 a limited-edition 4-4-2 model was offered. Engine choices in 1978 varied from a base 3.8L V6 to a 305 4bbl. In 1978 and 1979 no 350 was available to any 4-4-2. For 1979 a special-edition Hurst/Olds was offered.

An option package on the 'Aeroback' Oldsmobile Cutlass Salon, the 1978-79 version of the 442, it was the lower-trim version of the best-selling Cutlass model range. The 'Aeroback' was offered with all powertrains available, including the 231 cid 2V V6, the 260 cid 2V V8, and 305 cid 2V or 4V V8s. Available transmission were 3-speed automatic with all engines, 5-speed manual with the 260 V8 and a 4-speed Saginaw manual with all engines.

Trim elements were distinctive and included contrasting striping along the rocker panels and lower doors, over both wheel wells, interior emblems, and badging on the rear trunk. All of the other options available on the Cutlass Salon were offered with the 442 package.

Oldsmobile featured a limited edition 'Hurst/Olds' model that was based on the notchback Supreme/Calais body style, which featured the 350 cid 4V V8 that was found in the larger Delta 99 and 98 models, joined with a 3 speed automatic transmission. This limited edition model was available in gold over white or gold over black paint with gold cloth or vinyl upholstery. Only 2,000 units were ever produced.

The 442 model was moved back to the notchback body for 1980 and included W-30 badging on the front fenders above the side marker lights, with much less dramatic graphics. Besides this the vehicles had identical powertrain and other options with their more boring siblings. In 1981 there were no more 442s.

In 1985 the 442 name was once again revived on the rear-wheel drive Oldsmobile Cutlass Supreme. The name was now defined as referring to the vehicle's 4-speed 200r4 automatic transmission, 4-barrel carb and 2 exhausts. Not a true dual exhaust, but this W42 model replaced the '83 and '84 Hurst/Olds model and utilized the same 5.0 L LG8 V8. The upgraded F41 suspension package was included, and the shifter was mounted on the floor in a console between the front seats. In the first year 3,000 units were produced, and all were sold very quickly. For 1986 a total of 4,273 units were produced, and in 1987 4,208 units were sold.

In 1987 the Oldsmobile 442 was retired with the RWD Supreme.

In 1990 the final use of the 442 name was on the Quad 442 front-wheel drive 1990 Cutlass Calais. This model utilized a 2.3 L LG0 Quad-4 4-cylinder engine with 4 valves per cylinder and 2 camshafts. This engine was tuned with higher output camshafts which produced more top end power at the expense of idle quality. The Cutlass Calais used a single exhaust with duel tailpipes that produced 180 hp with a 5-speed manual transmission.

This 442 model lasted merely two years.
By Jessica Donaldson
For more information and related vehicles, click
here
JOEY LOGANO COMPLETES FORD RACING SWEEP AT BRISOL MOTOR SPEEDWAY WITH IRWIN TOOLS NIGHT RACE WIN
Ford Finishing Order: 1st – Joey Logano 2nd – Brad Keselowski 6th – Ricky Stenhouse Jr. 7th – Carl Edwards 10th – Greg Biffle 18th – Michael McDowell 23rd – David Ragan 25th – David Gilliland 34th – Marcos Ambrose 41st – Aric Almirola · Joey Logano's win is his fourth with Ford Racing and sixth of his NASCAR Sprint Cup Series career. · This marks the first time Ford Racing has swept a NASCAR Camping World Truck, NASCAR Nationwide, NASCAR Sprint...[Read more...]
SHELBY AMERICAN TO ROLL SERIAL #1 BARRETT-JACKSON EDITION SHELBY GT ACROSS RENO BLOCK
LAS VEGAS – July 9, 2014 – Shelby American, a wholly owned subsidiary of Carroll Shelby International, Inc. (CSBI:PK), will auction serial #1 of the Barrett-Jackson Edition Shelby GT at this year's Barrett-Jackson Reno-Tahoe auction, taking place from July 31 – Aug 2 in Reno, Nevada. The convertible muscle car, clad in black with red stripes, is slated to be sold before an international audience on Aug. 1 (Lot #725). This 2008 model year program was created by Shelby American, Barrett-Jac...[Read more...]
MOPAR® HEMI® CHALLENGE RETURNS TO THE U.S. NATIONALS FOR A 13TH YEAR
◾Mopar HEMI Challenge returns to the NHRA U.S. Nationals at Lucas Oil Raceway in Indianapolis August 29-30th for a 13th consecutive season. ◾Winner will take home $15,000 purse, the iconic HEMI Challenge trophy and the addition of a custom Mopar winner's jacket ◾Mopar adds a cash prize payout to the full 16-car field to this year's edition August 6, 2013 , Auburn Hills, Mich. - The Mopar® HEMI® Challenge will once again have National Hot Rod Association (NHRA) Sportsman enthusiast...[Read more...]
The 91St Pikes Peak International Hill Climb May Be The Best Of Them All
Colorado Springs, June 21-------When next week's 2013 Pikes Peak International Hill Climb concludes on Sunday afternoon, June 30, it may go down as the most memorable of them all, an event that was launched by Spencer Penrose, the founder of the world famous Broadmoor Hotel, in 1916 to help publicize his home town of Colorado Springs and the new highway he had constructed to the summit of Pikes Peak – America's Mountain. During the 90 previous editions of the world's most famous hill c...[Read more...]
Chevy Performance Rolls with Hot Rod Magazine Power Tour
Weeklong drive kicks off with unprecedented access to GM's Milford Proving Ground Road trip! It's that time of year again for the annual automotive pilgrimage known as the Hot Rod Magazine Power Tour® and Chevrolet Performance helps get it started on Saturday, June 2, at General Motors' Milford Proving Ground. The Power Tour winds up in Arlington, Texas, on June 9. With more than 3,000 hot rods, muscle cars, classic trucks and late-model performance vehicles and approximately 12,00...[Read more...]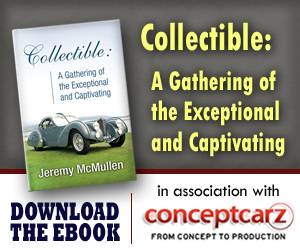 Similarly Priced Vehicles from 1969
Triumph TR6 ($3,300-$3,300)
Plymouth Road Runner ($2,946-$3,310)
AMC AMX II Concept ($3,297-$3,297)
Dodge Dart ($2,399-$3,415)
Chevrolet Corvette C3 ($4,425-$4,765)
Pontiac GTO ($2,831-$4,210)
MG C ($3,355-$3,700)
AMC AMX ($3,290-$3,290)
Chevrolet Chevelle Series ($2,485-$3,270)

Average Auction Sale: $49,942
© 1998-2014. All rights reserved. The material may not be published, broadcast, rewritten, or redistributed.