1952 Bentley R-Type news, pictures, specifications, and information

Tweet
Continental Fastback Sport Saloon
Designer: Mulliner
Chassis Num: BC 14 LA
Engine Num: BCA13

The R-Type Bentley was the second standard steel model produced by Rolls-Royce after WWII. The 4.5 'Big Bore' engine was capable of speeds well over one hundred MPH. Less than 160 automatic transmission, left hand drive cars were produced.

The second left drive ever supplied of this most sought after series of aluminum bodied high speed tourers, the most expensive cars in the world at the time, this superb example was supplied to the noted automobile connoisseur, William Burden with a number of special features, including Jaeger Chronometer and Bulova altimeter to the instrument panel, and four speed manual transmission, all of which remain with this beautifully restored example today. There is an extensive service file several years old from Paul Russell and Company, as well as the further upgrading and refinements carried out by the current owners.

The history of the automobile which is complete and includes a roster of well regarded owners shows that as several early cars, BC14LA was fitted with the 4.9-liter engine upgrade several years after delivery. The factory record shows: 'Final Export - 6 November 1962.' This very early specimen retains its highly desirable special aluminum contoured bumpers and is documented to be the lightest weight R-Continental body shell of the series. A very well sorted out impressive performer.

Very elegantly finished in Circassian (Navy) Blue and trimmed as originally supplied in Dove Grey hide, this work of art is likely the finest left drive standard transmission equipped example available anywhere, regardless of price. Correct handbook and complete tools are included, along with copies of the works and coachbuilder records.
Rolls Royce produced 2,323 Bentley R Type chassis between 1952 and 1955. The vast majority of these received standard steel bodies, with only 305 receiving coachbuilt bodies. This car has coachwork by Freestone and Webb.

Only 2 were ever constructed, a situation commonly referred to as a 'one-off' design. The body is framed of Ash wood and skinned with aluminum, except for the front fenders and bonnets which are of steel.

This car was originally delivered in finished form to Mr.S.H. Hunter of London in October 1953.

The car was first brought to the United States in 1974, the current owner purchased it in April, 1976 and undertook a total restoration to original specifications beginning in late 1979.

Restoration work was completed in July 1986. Only two weeks following the extensive restoration, the car was driven several hundred miles to the 1986 National RROC meet in Nashville TN without incident.

Drove the car to club events and for other special occasions, clocking between 1,000 and 2,000 miles per year. The car drives and handles well for its age, and is capable of keeping pace with modern traffic.
This car, chassis number B2RT, was the first R-Type chassis ever produced. It was sent to E.D. Abbott Ltd. of Farnham, Surrey in June of 1952. It was given a two-door coupe body that was penned by Abbott's chief stylist, Peter Woodgate. The body had originally been intended for an early Mk VI, but was a perfect fit for the new R-Type chassis. With a tall axle ratio, a powerful straight six engine, and relatively lightweight Abbot body, allowed the car to reach speeds in excess of 100 mph.

The Abbott-bodied coupe was displayed at the Earls Court Motor Show in October 1952. Although the next Abbott-bodied R-Type was not constructed for several years, a small run of approximately 15 or 16 cars were produced until the introduction of the S1 in the mid-1950s.

After the car's show debut, the right-hand drive Bentley was registered in France on January 30, 1953. It returned to Britain a year later where it received the registration number UPB 153. A new owner purchased the car in 1962, and would retain the car for the next 3 decades. It was offered for sale in 1992; a year later, the new owner treated the car to a sympathetic restoration that continued for nearly a decade. The body was re-painted in its current two-tone livery. The cylinder head was overhauled and the largely original interior was refurbished only as needed.

In 2010, this R-Type Coupe was offered for sale at Gooding & Company Auction held in Amelia Island, Florida. The car was estimated to sell for $90,000 - $120,000. As bidding came to a close, the car had been sold for the sum of $105,600, inclusive of buyer's premium.
By Daniel Vaughan | Apr 2010
This 1952 Bentley R-Type, chassis number B18RT, was the Earls Court Show Car. It wears coachwork by Abbott, who produced 16 bodies of the 2,323 R-Types produced in the four years of manufacture. This is the only Drophead coupe. The other 15 models were Saloon Coupes.

The car is powered by an inline, 278.5 cubic-inch six-cylinder engine offering 150 horsepower. It is capable of reaching speeds of 105 mph.
Continental Fastback Sport Saloon
Designer: Mulliner

The R-Type Continental was the fastest production four-seater in the world, capable of speeds approaching 115 mph in total comfort. Its wonderfully streamlined coachwork was the result of collaboration between H.J. Mulliner and Bentley's own staff at Crewe. Extensive testing and alterations helped to create the aerodynamic shape and by late-summer 1951, the drawings and scale models became reality with the creation of the prototype. Every weight-saving technique, including a body crafted of aluminum, was used at the time to enhance performance. Lightweight bumpers and seat and window frames crafted of aluminum made the car lighter. Power was supplied by a 4.5-liter overhead valve inline six-cylinder, and like its sister Rolls-Royce, horsepower ratings were never quoted. Production began in early 1952. The first 89 cars came equipped with manual transmission; an automatic was introduced during mid-production.

This car is the 20th of just 208 Continentals built. It was sent to the March 1953 Geneva Auto Show and sold new in Switzerland, where it remained until January 1973.
This Bentley Continental is the seventh Continental built in the lightweight A Series. The Mulliner-bodied fastback was completed on September 12th of 1952, and shown on the Bentley motors stand at the London Motor Show that same year finished in the striking combination of Broken White with red hide upholstery. It was equipped with a manual gearbox, lightweight bumpers and seats and six fitted suitcases. The car was purchased by Jonel Sanielevici, a Mexican diplomat in Paris, and before its delivery was re-trimmed by Mulliner in green leather. After spending a short time in Paris, Sanielevici took the Bentley back to Mexico, and after several further owners there, the car was acquired by its current owner and has recently been restored.
In 1931 Rolls-Royce acquired Bentley. From that point, the two marques began to show similarities, such as design and mechanics. By the mid 1950's, the marques were mostly the same except for badging and engine. The R-Type's are memorable because they were still their own distinct model.
In 1952 at the Earls Court Motor Show, Bentley displayed their R-Type model. Bodywork was mostly handled by H.J. Mulliner and was available as a two-door Continental or Saloon. The Continental's featured a 4566 cc engine which was later increased to 4887 cc. The inline-six cylinder engine had dual SU carburetors, cast-iron cylinder blocks and aluminum alloy cylinder heads. A four-speed manual gearbox was standard with a 4-speed automatic being offered as optional equipment. Servo-assisted drum brakes provided the stopping power.

The predecessor the R-Type was the Mark VI which had been produced from 1946 through 1952. The customers of the Mark VI complained that there was insufficient luggage space. In 1952, this issue was addressed and the cargo space was increased. Originally, the Mark VII name was to be used but Jaguar had already secured rights to the name. They were marketed as Bentley Sports Saloons and later were given the designation R-Type. This was because the vehicle that replaced this series was the S-Type, the next in the succession.

The Continental bodies were mostly two-doors, light aluminum alloy, and aerodynamic. A few of the R-Type Continentals received coachwork courtesy of Graber or Franay. Only one Continental was bodied by the famous Pininfarina. The body designs were tested in the Rolls-Royce aircraft engine wind tunnels to determine maximum aerodynamics. The gearbox was a close-ratio unit matted to a highly tuned engine. In 1955 the production of the R-Type ceased and was replaced by the S-Series.

The R-Type Continentals were sports sedans that were excellent for touring. Their aerodynamic and stylish bodies, coupled to a potent drive-train, and luxurious interior was the complete package. In modern times, these are highly sought after.
By Daniel Vaughan | Mar 2006
Following WWII, the British faced a sobering time during the early 1950s. Commodities and luxuries that were once commonplace, were still subject to rationing. Taxes continued to be piled on the British people, and frozen wages kept inflation in a constant battle.

Following a decade of prolonged asceticism, the petrol rationing was finally lifted on May 26th 1950. The British motorist was once again given the option to drive his or her car as frequently as they liked. An all-time record, as described by the AA, the traffic packed a solid ten miles out of London following the lift of the rationing.

The director of Bentley's Experimental Department, Chief Project Engineer Ivan Everden began working on a top-secret project in 1950 known as Corniche II. His goal was to create a two door, four-seater grand touring vehicle that was speed-driven, yet refined. This vehicle would eventually become the famous R-Type Continental.

One of the most beautiful vehicles in British automobile history, the Bentley Continental R is considered to be the ultimate in post-war Bentleys. In 1939, a year before the WWII, a Parisian, Andre Embiricos, was interested in a special Bentley. Built by boutique French coachbuilder Pourtout and styled by Frenchman Georges Paulin, who was responsible for designing the streamlined bodywork with the extensive wind-tunnel testing, the Bentley and Rolls Royce engineers developed the experimental 'Continental'.

A phenomenally advanced vehicle, this was a revolutionary looking 4-liter Bentley, called the 'Embiricos Bentley'. With it's mechanical advancements, stream0lined design and lightweight coachwork, it was considered to be a true 'super-car' forty years before the term was even coined.

It wasn't until years later in 1951, when the actual production model of the Bentley Continental began development in cooperation with Mulliner coachbuilders. Considered to be worth the wait, it was more than 20 years after Rolls-Royce took over Bentley in 1931 before a new sporty model was introduced by the new owners. The R-type Bentley Continental was produced from 1952 until 1955 with only a total of 208 units ever being produced.

Establishing the pattern for which to build upon, Ivan Rvernden would use the earlier vehicle as a model when given the go-ahead to develop the R-Type Continental. At the time, the management was divided in the opinion of whether the market was ready for such an expensive and high-powered vehicle. The debut of the R-type was made in 1952, and the world experienced Bentley amazing achievement, a luxurious vehicle that would surpass the performance of many sports cars.

The look of the R-Type Continental was one of the most striking things about it. With raised front wings that swept across the doors, before tucking into the rear of the vehicle, curved windscreen, smooth fastback, and fin-like rear wings all-together made a breathtaking car.

Designed by coachbuilder H.J. Mulliner, who used only slightly modified versions of the existing Bentley Mk VI saloon car's chassis, the result was the extremely fast, expensive, and exclusive Continental R. 193 models were bodied by HJ Mulliner. Similar to all the best 1930's Bentleys, the Continental R came with two passenger doors and a full four-seater package that was superbly detailed. The bulky, yet sleek shell of the R-type contained the combination of high horsepower and remarkable aerodynamic performance.

With a weight of only 340 kilograms, the streamlined bodywork was composed fully of aluminum alloy. The Continental R had a very impressive stopping-power and was equipped with servo-assisted drum-brakes. With a capacity of 150 bhp, the first production series of the R-type was equipped with a 4566 cc. cast-iron six-cylinder engine, while the last series had an approximate 175 bhp as the engine was bored up to 4887 cc engine.

Everything was done to lessen the weight of the four-seater luxury car. By replacing the non-standard tires and bodywork with aluminum body panels transformed it to a revolutionary light alloy frame. Also, bucket seats now replaced the bulky armchairs of before. A radio was fitted only at the customer's request, as every ounce mattered on this vehicle. Performance modifications to the R-type included a specially modified exhaust, raised compression ratio and performance to an impressing high. Able to reach a quarter of a mile in 19.5 seconds was an amazing achievement in the fifties.

With a sharp tapering tail, the Continental R still carried the prestigious Bentley radiator grille and was considered to be a vehicle for the 'sportsman' who enjoyed driving far and fast. The vehicle had a top speed between 115 and 118 mph, and was a front engine, rear-drive with a separate chassis. The engine was low-revving, the controls and steering was heavy, and the fuel consumption was fierce. Nothing was held back on this car, the interior was filled with leather, carpet and wood, and high performance was the most important factor. Every component of the Bentley Continental R, especially the interior trim, was of the finest quality.

In 1952 the Continental R was sold for £7,608 and all of the Bentley Continental R's were built for export. The price was part of the appeal, it was considered to be quite the rage to own, the ultimate automotive status symbol. The R-type Continental was a marvelous car by any standards, and not only looked good, but was also extremely fast.

These cars have long outlived their first owners, and the majority of them are raced highly competitively today in rallies. Remaining an automotive icon half a century later, the Bentley Continental R is considered to be on of few vehicles that can by truly called a design classic.
By Jessica Donaldson
For more information and related vehicles, click
here
BENTLEY CHARGES FORWARD WITH HYBRID CONCEPT
• Bentley to introduce plug-in hybrid technology to the luxury market • Additional performance and efficiency without compromise to luxury • Bentley Hybrid Concept showcases the technology in flagship Mulsanne • First application of hybrid power available in 2017 in the Bentley SUV (Crewe, England. 9th April 2014) Bentley is envisioning a powerful and even more efficient future with the Bentley Hybrid Concept – a technology showcase that previews Bentley's first plug-in hybrid model...[Read more...]
McLAREN AUTOMOTIVE ANNOUNCES NORTH AMERICAN PRICING AHEAD OF NEW YORK AUTO SHOW DEBUT
◾New McLaren 650S Coupé and Spider now available in North America ◾US pricing for 650S Coupé starts at USD $265,500 and USD $280,225 for the 650S Spider ◾Canadian pricing for 650S Coupé and Spider is CAD $287,000 and CAD $305,500 respectively ◾McLaren 650S to make US debut during the 2014 New York Auto Show Following the global debut at the Geneva Auto Show, the McLaren 650S Coupé and 650S Spider are now on sale in the US and Canada across all 15 retail locations (13 in the US, two in Cana...[Read more...]
TOPLINE COLLECTORS PLACE SPOTLIGHT on SPEED'S BARRETT-JACKSON BROADCAST FROM SCOTTSDALE
• TOPLINE COLLECTORS PLACE SPOTLIGHT on SPEED'S BARRETT-JACKSON BROADCAST FROM SCOTTSDALE
• 'LOST' SHELBY DUAL PROTOTYPE, HAGERTY GIVEAWAY & SALON COLLECTION HIGHLIGHT 39 HOURS OF LIVE COVERAGE
The 42nd annual Barrett-Jackson Scottsdale (Ariz.) Collector Car Event, the first of four set for live coverage in 2013, kicks off the auction season in grand style as some of the world's most sought-after machines cross the block starting Tuesday, Jan. 15 at 7 p.m. ET/4 p.m. PT. SP...[Read more...]
Famous Bentley 4¼-Litre 'Embiricos' Special Makes Star Appearance At Crewe Factory
One of the rarest and most valuable Bentleys in the world, the 4¼-Litre 'Embiricos' special, is making an historic appearance at the marque's home in Crewe. Fresh from taking part in the Louis Vuitton 'Serenissima Run' in Venice and featuring at the Le Mans Classic as part of the Bentley lineup, this magnificent car takes pride of place in the Lineage Showroom at the firm's Pyms Lane factory until September. Throughout the 1930s Bentley Motors, then owned by Rolls-Royce, was producing fast,...[Read more...]
Bentley Sales Leap By A Third
•Six month results up 32% •US overtakes China to re-emerge as largest market •Sales of Bentley's flagship Mulsanne up 30% Bentley's half year results for 2012 show continued strong growth. Sales are up in every region leading to a global increase of 32% (3,929 cars delivered to customers). The US has re-emerged as Bentley's number one market with deliveries up by 25.7% (1,140 cars delivered to customers). Sales in China also remain extremely strong with results up 55.7% (1,059 car...[Read more...]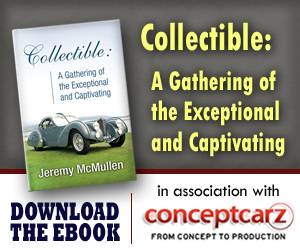 Similarly Priced Vehicles from 1952
Ferrari 250 S ($13,890-$13,890)
Ferrari 342 America ($11,500-$11,500)
Mercedes-Benz 300 ($12,680-$12,680)
Ferrari 212 Inter ($11,000-$11,000)
Ferrari 212 Speciale ($11,000-$11,000)

Average Auction Sale: $205,572
Bentley
Monthly Sales Figures
Volume
November 2014
323
October 2014
282
September 2014
236
August 2014
241
July 2014
201
June 2014
216
May 2014
233
April 2014
209
March 2014
280
January 2014
192
December 2013
350
October 2013
340
(More Details)
© 1998-2014. All rights reserved. The material may not be published, broadcast, rewritten, or redistributed.