1986 Porsche 944 news, pictures, specifications, and information

Tweet
The Porsche 944 Turbo was introduced in February of 1985 with a powerplant based on the '924 Prototype' that had competed at Le Mans. Even though there were some early setbacks for the new 944, the development of a four-valve cylinder head on a turbocharged car was continued. The final version had a single KKK turbocharger, which had impressive gains in both power and torque with no rear adverse effect on emission standards.

The 944 Turbo was not well received in most standard GT categories, including SCCA and IMSA, so it was decided that in order for the 944 Turbo to realize its competition potential, Porsche would have to create the venue. In late 1985, Porsche AG developed the 944 Turbo Cup as an affordable, competitive, entry-level venue for motorsports enthusiasts. Initially, it was designed as a single-marque racing series run in conjunction with German ADAC Supercup races. Some examples were later put to use in other countries including France, Canada and the United States.

The Cup cars were essentially standard-production 944 Turbos that were suited for track use. The factory-built competition machines were given a magnesium oil sump, a smaller generator, stiffer suspension, reinforced gearbox, wider tires and modified engine components including a revised turbocharger. Safety features were added including an eight-point roll cage, driver's Recaro racing seat, manual windows and, for weight-saving measures, were stripped of many interior components.

This 944 Turbo Cup is powered by a 2479cc single overhead cam four-cylinder engine with a single KKK turbocharger. It produces 250 horsepower, there is a five-speed manual gearbox, and four-wheel ventilated disc brakes. It was originally finished in Guards Red with black leatherette upholstery and equipped as a Turbo Cup model with US equipment, Pirelli tires and a limited-slip differential. It was delivered to race car driver Robert Bogan, and was used to participate in the IMSA Firehawk Series, as well as in various SCCA events under Robertson Porsche/Audi of New Orleans sponsorship. Later, the car was sold to Porsche enthusiasts Lloyd Hawkins and completely restored. In 2008, it was purchased by Matthew Drendel.

In 2012, this car was offered for sale at Amelia Island sale presented by Gooding & Company. The car was estimated to sell for $65,000 - $85,000 and offered without reserve. As bidding came to a close, the car had been sold for the sum of $79,200 inclusive of buyer's premium.
By Daniel Vaughan | Apr 2012
This Porsche 944 Turbo has just 1,870 original miles. This was the first year of production of the 944 Turbo and this example is in incredibly original condition. There is an electric factory sunroof, air conditioning, chrome Porsche alloy wheels, Sony CD player, partial leather, central locking system, and cruise control.
By Daniel Vaughan | Oct 2012
In 1981 at the Frankfurt Auto Show, the Porsche 944 was announced to the world. The Porsche 944 was introduced in 1983 as a replacement for the 92 and served as an entry level sports car until it was replaced by the Porsche 968 in 1991. It was based on the 924 and had the same interior instrumentation but had wider wheel arches. During its lifespan the 944 had mechanical and a few aesthetic upgrades, as well as name changes including the 944S, 944 Turbo, and the 944S2.

Powered by 2.5 liter, 4-cylinder engine built at Porsches Zuffenhausen factory, it was capable of producing 174 horsepower. The engine was placed in the front and powered the rear transaxle. In-line 4-cylidner engines were often plagued with vibrations so Porsche negotiated a deal with Mitsubishi for the use of their 2-balance shafts. A 5-speed manual gearbox was mated to the engine and an optional automatic was available. In 1986, Porsche introduced a turbo version of the 944 and improved the aerodynamics of the vehicle. Internally to Porsche, it was known as the Type 951. By turbo charging the engine, the horsepower was increased to 220 horsepower. To add to the performance of the vehicle, the suspension and gearbox were modified, and wider wheels were used.

The 944 was such an amazing package that for 1983 through 1985, Car and Driver rated it in their Ten Best List. The Turbo version was mentioned in the 1986 list.

In 1985, the interior received upgrades including the instrumentation, electrical system, and drivers power seat. The rear suspension was redesigned and new control arms were added.

In 1986 the warranty on the 944 was increased to 10-year no-rust protection and a 5-year or 50,000 mile drivetrain warranty. A sport suspension was optional as was leather interior. A mandatory third brake light was mounted near the top of the rear glass hatch.

In 1987, the 944S was introduced. The 'S' stood for 'Sport' or 'Super' but it was the safety aspects of the vehicle rather than 'sport' aspects that saw improvements. The braking system was improved with the addition of an ABS (Anti-lock brakes) and the interior was given driver and passenger air bags. A sixteen valve engine was now under the hood and the overall horsepower rating increased slightly to around 188.

In 1988 the 944 Turbo S was introduced. This featured a limited slip differential and a turbocharged engine. The horsepower rating was now at 250.

In 1989 the base 944 engine displacement was increased to 2.7 liters. This increase was short lived because of the introduction of the 944S2 which featured a 3.0 liter displacement.

A 944 S3 was planned but after analysis and design, the conclusion was made that a replacement for the 944 was needed. In 1992, the 968 was introduced and sold in parallel with the 928 until the 1995 model year when production of both vehicles ceased.

The Type 945 represents the 944 model but with right-hand drive. The Type 951 designates the 1985-1991 Turbo version and the Type 952 represents the 1988 944 Turbo S right-hand drive.

During a production run that lasted from 1982 through 1989, 113,070 Porsche 944's were produced. 25,107 were Turbos, 12,936 were 944S and 6,439 were S2.
By Daniel Vaughan | Jul 2009
For more information and related vehicles, click
here
INTRODUCING THE MAZDA SPORTSCAR RACING ACADEMY
January 24, 2014 (DAYTONA BEACH, Fla.) — After nearly eight years of investing in young race drivers' careers, and with the launch of its TUDOR United SportsCar Championship prototype program, Mazda now has all of the elements in place to offer a comprehensive and complete driver development ladder in sports cars. The Mazda SportsCar Racing Academy (MSCRA) will offer aspiring racers the opportunity to climb to the top level of motorsports by racing and winning in Mazdas. John Doonan, ...[Read more...]
MAZDA JOINS FORCES WITH IMSA AS OFFICIAL AUTOMOTIVE PARTNER
• Two-Car Prototype Entry, Event Sponsorship Part of Three-Year Partnership
DAYTONA BEACH, Fla. (Jan. 25, 2014) – Mazda has been named an official automotive partner of the International Motor Sports Association (IMSA) and will have a strong presence throughout the 2014 TUDOR United SportsCar Championship. Mazda is fielding a two-car prototype effort utilizing its latest SKYACTIV-technology in the TUDOR Championship, and will have multiple teams racing Mazda MX-5s in the Contin...[Read more...]
ROAD AMERICA ANNOUNCES 2014 SEASON SCHEDULE
ELKHART LAKE, Wis., Oct. 29, 2013 - Road America President and General Manager, George Bruggenthies, announced Road America's 2014 season schedule today. 'Road America is widely known for having the most active and diverse schedule of any road race circuit in the U.S. and we look forward to hosting the AMA, NASCAR Nationwide Series, TUDOR United SportsCar Championship (TUSCC) and three separate vintage events again in 2014,' said Bruggenthies. 'We are equally excited to announce that ...[Read more...]
1953 Ferrari 375 MM Spider Heads Incredible Night of Million-Dollar-Plus Sales at RM's Friday Monterey Auction
• RM sets the tone for yet another fantastic Monterey auction by posting $51,635,000 in sales during the first night of its two-day sale held during the Pebble Beach Concours d'Elegance motoring week • Highlights of the night included the ex-Jim Kimberly 1953 Ferrari 375 MM Spider which sold for $9,075,000 and the 1939 Mercedes-Benz 540K Special Roadster which sold for $7,480,000 • 11 lots realized individual million-dollar-plus results with numerous world records achieved during RM's Friday s...[Read more...]
AMERICAN LE MANS SERIES ROAD RACE SHOWCASE RETURNS TO ROAD AMERICA AUGUST 16-18
Road America has hosted The American Le Mans Series (ALMS) every year since 2002 and the fabled four-mile, 14-turn circuit - the longest on the series schedule - still provides close finishes with narrow margins of victory year after year. A popular late-summer tradition, this prestigious event will showcase more than 36 cars in several classes on Saturday August 18. Everything from prototypes to production-based sports cars from numerous manufacturers in several classes will battle for position...[Read more...]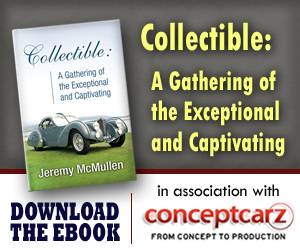 Porsche
Monthly Sales Figures
Volume
September 2014
3,607
August 2014
4,540
July 2014
4,300
June 2014
4,102
May 2014
4,609
April 2014
4,072
March 2014
3,808
February 2014
3,232
January 2014
3,096
December 2013
3,246
November 2013
3,966
October 2013
3,562
(More Details)
© 1998-2014. All rights reserved. The material may not be published, broadcast, rewritten, or redistributed.