1911 CarterCar Model L news, pictures, specifications, and information

Tweet
The Catercar Company was one of the early automobile companies that began in the early 1900s. It was founded by Byron J. Carter who began his career working as a steam-driven press printer. Along with printing, Carter was a rubber stamp manufacturer who later entered a partnership with his father, Squire B. Carter, in the production of bicycles beginning in 1894. The U.S. Tag Company was formed in 1896. In 1899, Carter built his first gasoline powered automobile. Using his background in steam-driven press, future cars were powered by this alternative source.

By 1902, Carter had invented a three-cylinder 6 horsepower steam engine that he patented. Having created a successful product, he persuaded Jackson residents George A. Matthews and Charles Lewis to help him with automobile production. Matthews was the owner of the Fuller Buggy Company and had ties to the Jackson City Bank, while Mr. Lewis was the president of Lewis Spring and Axle Company and the director of Union Bank in Jackson. Soon, the Jackson Automobile Company was incorporated and began producing both gasoline and steam powered vehicles.

A short time after incorporating and starting the business, Carter left the company due to a disagreement with his partners. He had an idea for a friction-drive that he was unable to convince his partners to pursue. Instead, he left the company and formed the Motorcar Company in Jackson, but soon relocated to Detroit after receiving financial backing there. Two years later, the company's name was changed to Cartercar Company, and again relocated to another location - the Pontiac Spring & Wagon Works in Pontiac.

Sales were strong and continued to improve year-after-year, until tragically, Byron Carter died in April of 1908 at the age of 44 due to pneumonia. On October 26th of 1909, the Cartercar Company was purchased by William Crapo Durant. The Cartercar would last through 1915.

This example wears an older restoration that still shows well in modern times. It is powered by a 255.6 cubic-inch L-head four-cylinder engine that produces around 35 horsepower. There is a friction transmission and two-wheel mechanical brakes.

In 2010, this car was offered for sale at the Vintage Motor Cars of Hershey presented by RM Auctions. It was estimated to sell for $20,000-$30,000 and offered without reserve. As bidding came to a close, the car had been sold for the sum of $47,300 including buyer's premium.
By Daniel Vaughan | Oct 2010
PEUGEOT has its future on display in Paris!
With 40 cars on display across a 4,000sqm stand in hall 1 of the Paris Motor Show, PEUGEOT reveals a revitalised, unified '8 range' for 2014. The new PEUGEOT 308 GT and PEUGEOT 508 are perfect examples of the Brand's upmarket shift and technological expertise. Elsewhere, the PEUGEOT EXALT and QUARTZ Concept cars demonstrate a distinctive, high-end combination of thrills and efficiency. PEUGEOT's technological prowess in enhancing the experience behind the wheel while developing environment-frien...[Read more...]
FORD BUILDS TWO MILLIONTH ECOBOOST ENGINE AS CONSUMER DEMAND GROWS IN MARKETS WORLDWIDE
◾More than 100,000 EcoBoost engines now produced every month, with a target of 1.2 million for 2013, up more than 60 percent from 2012. For the first time, EcoBoost production expected to exceed Ford's global diesel-engine production ◾Customer demand exceeds projections globally with 90 percent of Escape buyers in North America and 95 percent of Kuga buyers in Asia choosing EcoBoost; in diesel-centric Europe, 39 percent of Focus customers opt for EcoBoost ◾Ford doubled Cologne, Germany, produc...[Read more...]
BMW at the 2013 Frankfurt International Motor Show (IAA).
Munich. The present and future of driving pleasure converge in the new models presented by the BMW and BMW i brands at the International Motor Show (IAA) 2013 in Frankfurt am Main. One of the highlights of the world's most important car show this year is the joint premiere of the BMW i3 and BMW i8. The BMW Group's first purely electrically powered vehicle to go into series production and the world's most forward-looking sports car showcase the future focus, universal appeal and broad spre...[Read more...]
Ford Wins International Engine Of The Year For Second Year; Announces Increase In 1.0-Litre Ecoboost Production
Ford Motor Company's ultra-fuel efficient and spirited 1.0-litre EcoBoost petrol engine today was named 2013 International Engine of the Year, marking the second straight year Ford's acclaimed three-cylinder engine has captured the award. The 1.0-litre EcoBoost – which combines direct fuel injection, turbocharging and variable valve timing to lower fuel consumption without sacrificing power – received the highest score in the history of the awards. The engine also won the 'Best Engine Under 1...[Read more...]
Created For the Urban World, All-New Ford EcoSport Embarks On Its Journey in India
•The all-new Ford EcoSport marries the manoeuvrability and fuel economy of a compact car with the practicality and robustness of an SUV in a contemporary and stylish package •Ford EcoSport offers a high driving position, superior water-wading capability and an array of smart features such as the segment-first Ford SYNC® connectivity system, making it the perfect vehicle for city driving and out-of-town exploring •Ford EcoSport will be the first vehicle in India to feature the patented 1.0L E...[Read more...]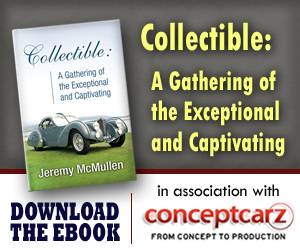 © 1998-2014. All rights reserved. The material may not be published, broadcast, rewritten, or redistributed.