1951 Chrysler Saratoga news, pictures, specifications, and information

Tweet
1951 was a monumental year for Chrysler as they introduced the famed HEMI engine, serving as a replacement for the L-head straight-eight whose basic design had been used by the company since 1930. Though the HEMI engine was not designed for racing, the high performance capabilities were quickly realized, resulting in it being specified for road racing and stock car competition, plus many other events ranging from sports cars to drag racers.

This 1951 Chrysler Saratoga Club Coupe is powered by a HEMI 'Firepower' overhead valve engine offering 180 horsepower. It was a stock production vehicle that was taken off the showroom floor of Horace Holly Motors in Abilene, Texas and driven, with only minor modification, in the 1951 Carrera Panamericana road race in Mexico. Drivers Clyde Johnson and Royal Russell placed 11th and may have finished higher had they not encountered tire problems. The car remained the property of Horace Holly for many years until it was purchased by the Walter P. Chrysler Museum and restored to racing condition.

In 1951, the car had a factory base price of about $3,000 and came equipped with a Fluid Drive semi-automatic gearbox. The wheelbase measures 125 inches and is 207.8-inches long.
By Daniel Vaughan | Jan 2011
For more information and related vehicles, click
here
Mecum Marathon – Results From Kissimmee 2014
Walworth, WI - January 31, 2014 -- The largest collector car auction in the world lived up to its moniker once again with Mecum's Kissimmee, Fla., event, held Jan. 17-26, offering a grand total of 2,750 cars and more than 3,000 items of Road Art throughout the 10 days of heated bidding and hard-hammering sales. Auction sales reached a hefty $63,435,490 in total with 1,759 of the vehicles exchanging hands for a sell-through rate of 64 percent. Despite nationwide weather conundrums resul...[Read more...]
RARE CHRYSLER LA COMTESSE CONCEPT APPEARS AT AMELIA 2014
After decades in obscurity Chrysler's La Comtesse Concept Car will re-debut at the 19th annual Amelia Island Concours d'Elegance on March 9, 2014. The Fifties introduced new automotive chemical and paint technologies that helped summon a sea change in the way cars were purchased. It was a subtle component of Detroit's marketing equation, but color had risen near the top of the car buyer's priority list. The important fact was that women invariably chose the color of the new family car....[Read more...]
PRODUCTION OF THE THIRD-GENERATION X5 SPORTS ACTIVITY VEHICLE BEGINS AT BMW MANUFACTURING CO
More than 1.3 million X5's made exclusively at South Carolina plant. Spartanburg, S.C. – August 1, 2013… Production of the third-generation BMW X5 officially began today with the manufacture of dealer vehicles designed to generate excitement and sales in their region. The first, new BMW X5 is a Mineral White M50d (six-cylinder inline diesel engine with M Performance TwinPower Turbo technology). It features Exclusive Nappa Mocha leather interior and will be exported to a dealer in Easte...[Read more...]
2014 CALLAWAY SILVERADO AND SIERRA DEVELOPMENT - IN PROCESS
OLD LYME, CONNECTICUT (July 02, 2013)– Callaway engineers are hard at work developing the company's latest Supercharged versions of 2014 GM SportTrucks, after receiving their first 2014 Chevrolet Silverado and GMC Sierra trucks this past week. 2014 Silverado and Sierra product development, testing and validation will be conducted over the next few months. Supercharged 5.3L and 6.2L models are projected to be available later this year, in every GM-built cab and bed combination. Expe...[Read more...]
BMW ANNOUNCES PRICING FOR ALL-NEW X5 SPORTS ACTIVITY VEHICLE
Woodcliff Lake, NJ – June 24th, 2013 … It isn't often that an automobile manufacturer gets to launch an entirely new vehicle segment, but that's exactly what BMW did in 1999 when it introduced the world's first Sports Activity Vehicle – the BMW X5. Two generations and some 1.3 million vehicles later, the BMW X5 is set to enter its third generation. As its predecessors have done before, the all-new 3rd generation X5 will again set new standards for luxury, versatility and – because it is a BMW f...[Read more...]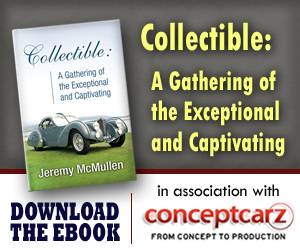 Similarly Priced Vehicles from 1951
Nash Healey LeMans ($4,060-$4,060)
Lincoln Cosmopolitan ($3,125-$3,890)
Jaguar XK120 ($3,855-$4,000)
Simca 8 Sport ($3,500-$3,500)
Allard K2 ($3,100-$3,100)
Hudson Hornet Series 7A ($2,545-$3,100)
Frazer Manhattan ($3,070-$3,070)
Packard Patrician 400 ($3,660-$3,660)
Packard Series 250 ($3,235-$3,390)
Allard J2 ($3,244-$3,244)
Chrysler
Monthly Sales Figures
Volume
August 2014
29,762
July 2014
23,455
June 2014
24,026
May 2014
22,592
April 2014
21,967
March 2014
26,140
February 2014
25,230
January 2014
21,113
December 2013
20,270
November 2013
21,024
October 2013
23,452
September 2013
25,251
(More Details)
© 1998-2014. All rights reserved. The material may not be published, broadcast, rewritten, or redistributed.