1938 Chevrolet Master Series HB news, pictures, specifications, and information

Tweet
| | | |
| --- | --- | --- |
| | | Cabriolet |
Chevrolet's heritage dates to 1911 when William 'Billy' Durant and racer Louis Chevrolet joined forces to form the Chevrolet Motor Company. Chevrolet became a division of General Motors in 1918 and by the 1930's, as many auto makers struggled mightily, it prospered, even overtaking Ford in sales.

Redesigned just a year earlier, the 1938 Chevrolet saw only modest changes such as a new grille and several less visible refinements; heavier valve springs for the engine and the addition of a voltage regulator to name two. The once popular rumble seat was being phased out about this time and the 2,787 Master Cabriolets built in 1938 were among the last Chevrolets to feature one.

The Chevy featured here rolled off the showroom floor for $755 powered by an 85 horsepower Blue Flame six. It included fender skirts and lights, white wall tires, a push-button radio as well as a 'banjo' steering wheel. The current owner purchased the all-original car in 1971 and he undertook a complete frame-off restoration in 2004.

The owner once owned the world's largest collection of Chevrolet literature. Much of this collection has been acquired by GM's Heritage Center.
The 1938 Chevrolet Master series wore new and modern styling (as advertised by Chevrolet), though the body shell, fenders and running boards were the same as in 1937. It had a new grille that featured horizontally arranged chromium bars. There were new bumpers that had a full width indentation that was painted black. There were bullet shaped headlights.

Inside, the seats were two inches wider and an improved worm and roller sector steering was installed.

Six body styles were available with prices ranging from $660 - $750. There was a two-door coupe, cabriolet, town sedan, sport sedan, and sedan. The most popular bodystyle was the town sedan which saw 95,050 units produced.

Power the 1938 Chevrolet was an overhead six-cylinder engine that displaced 216.5 cubic-inches and offered 85 horsepower. They had a three-speed manual transmission with a single plate clutch. The wheelbase measured 112.25 inches.
By Daniel Vaughan | Aug 2011
MERCEDES-BENZ 2014 G63 AMG: THE ULTIMATE G-CLASS
The latest technology for the AMG off-road icon: the new 2014 G63 AMG impresses with a state-of-the-art powertrain, expressive new design and improved efficiency. All this is largely attributable to the AMG 5.5-liter V8 biturbo engine delivering 536 hp and the AMG SPEEDSHIFT PLUS 7-speed automatic transmission. Every new AMG high-performance vehicle offers an outstanding mix of 'more power from less fuel' – and the G63 AMG is no exception. The 'strong man' in the AMG model range has been furt...[Read more...]
POTEET, CIZEK EARN TOP AWARDS AT GOODGUYS 16TH PPG NATIONALS
Columbus, OH – Tennessee's George Poteet and Nebraska's Ron Cizek collected the top two awards at the Goodguys 16th PPG Nationals in Columbus, Ohio last weekend. Under brilliant sunshine and in front of record crowds, Poteet's vintage NASCAR-inspired '69 Torino won the Goodguys 2013 Optima Batteries Street Machine of the Year while Cizek's popular Ridler award-winning '40 Ford coupe collected the Goodguys 2013 Classic Instruments Street Rod of the Year title. For Cizek, it's the second ma...[Read more...]
Mecum Set To Auction Off Steve Mcqueen's 'Last Ride' 1952 Chevrolet 3800 Series Pickup Truck With Custom Camper
Los Angeles, CA - July 16, 2013 - Mecum Auctions have announced they will be auctioning off the legendary late actor Steve McQueen's last known personal vehicle at the Mecum Celebrity Items Auction: Celebrating the Legendary History of Hollywood at the Barker Hangar in Santa Monica, CA July 26-27, 2013. While much is known of McQueen's antique motorcycle collection, he was also an avid collector of vintage cars and trucks. Throughout his lifetime, he owned more than 60 rare vehicles inclu...[Read more...]
BMW ANNOUNCES PRICING FOR ALL-NEW X5 SPORTS ACTIVITY VEHICLE
Woodcliff Lake, NJ – June 24th, 2013 … It isn't often that an automobile manufacturer gets to launch an entirely new vehicle segment, but that's exactly what BMW did in 1999 when it introduced the world's first Sports Activity Vehicle – the BMW X5. Two generations and some 1.3 million vehicles later, the BMW X5 is set to enter its third generation. As its predecessors have done before, the all-new 3rd generation X5 will again set new standards for luxury, versatility and – because it is a BMW f...[Read more...]
GMC PICKUPS 101: BUSTING MYTHS OF TRUCK AERODYNAMICS
• 2014 Sierra gains fuel economy, quietness from time in wind tunnel
DETROIT – The all-new 2014 Sierra full-size pickup truck spent more development time in a wind tunnel than any GMC pickup before it, resulting in design changes that benefit both fuel efficiency and interior quietness. To achieve improved airflow, aerodynamic engineers like Diane Bloch examined every millimeter of the truck to find areas of improvement, debunking some popular myths along the way. To study...[Read more...]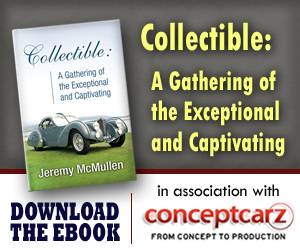 Chevrolet
Monthly Sales Figures
Volume
June 2014
188,567
May 2014
205,010
April 2014
181,648
March 2014
179,681
February 2014
153,913
January 2014
119,089
December 2013
153,493
November 2013
145,089
October 2013
155,214
September 2013
127,785
August 2013
187,740
July 2013
162,670
(More Details)
© 1998-2014. All rights reserved. The material may not be published, broadcast, rewritten, or redistributed.