1938 Chevrolet Master Series HB news, pictures, specifications, and information

Tweet
| | | |
| --- | --- | --- |
| | | Cabriolet |
Chevrolet's heritage dates to 1911 when William 'Billy' Durant and racer Louis Chevrolet joined forces to form the Chevrolet Motor Company. Chevrolet became a division of General Motors in 1918 and by the 1930's, as many auto makers struggled mightily, it prospered, even overtaking Ford in sales.

Redesigned just a year earlier, the 1938 Chevrolet saw only modest changes such as a new grille and several less visible refinements; heavier valve springs for the engine and the addition of a voltage regulator to name two. The once popular rumble seat was being phased out about this time and the 2,787 Master Cabriolets built in 1938 were among the last Chevrolets to feature one.

The Chevy featured here rolled off the showroom floor for $755 powered by an 85 horsepower Blue Flame six. It included fender skirts and lights, white wall tires, a push-button radio as well as a 'banjo' steering wheel. The current owner purchased the all-original car in 1971 and he undertook a complete frame-off restoration in 2004.

The owner once owned the world's largest collection of Chevrolet literature. Much of this collection has been acquired by GM's Heritage Center.
The 1938 Chevrolet Master series wore new and modern styling (as advertised by Chevrolet), though the body shell, fenders and running boards were the same as in 1937. It had a new grille that featured horizontally arranged chromium bars. There were new bumpers that had a full width indentation that was painted black. There were bullet shaped headlights.

Inside, the seats were two inches wider and an improved worm and roller sector steering was installed.

Six body styles were available with prices ranging from $660 - $750. There was a two-door coupe, cabriolet, town sedan, sport sedan, and sedan. The most popular bodystyle was the town sedan which saw 95,050 units produced.

Power the 1938 Chevrolet was an overhead six-cylinder engine that displaced 216.5 cubic-inches and offered 85 horsepower. They had a three-speed manual transmission with a single plate clutch. The wheelbase measured 112.25 inches.
By Daniel Vaughan | Aug 2011
NEW 2015 LINCOLN NAVIGATOR EQUIPPED FOR ENHANCED PERFORMANCE AND REFINEMENT
◾More powerful engine, redesigned exterior, updated interior and customer-focused technologies reaffirm Lincoln Navigator's leadership in the full-size luxury SUV market ◾New 3.5-liter, twin-turbocharged EcoBoost® engine delivers more power and torque than previous-generation Navigator, while providing EPA-estimated, best-in-class fuel economy of 16 mpg city, 22 mpg highway and 18 mpg combined ◾Available Reserve Package includes leather-wrapped instrument panel, armrests and gear shift, premiu...[Read more...]
CELEBRATING 90 YEARS OF GM'S MILFORD PROVING GROUND
DETROIT – When the General Motors Milford Proving Ground opened in 1924 – 90 years ago this October – engineers lacked advanced tools and technology for safety testing. Judging from this video, some might say the only crash test dummies back then were human. Engineers today keep their distance during crash tests. No more riding the running boards until seconds before impact. Inside the vehicles being tested are heavily instrumented anthropomorphic test devices – dummies – who capture t...[Read more...]
McQueen's Famous 1956 Jaguar Coming to Pinehurst Concours
VILLAGE OF PINEHURST, N.C. (April 16, 2014) – A 1956 Jaguar XKSS owned by movie legend Steve McQueen, now housed at the world famous Petersen Automotive Museum in Los Angeles, will make the cross country trip from California to North Carolina and be displayed at the 2014 Pinehurst Concours d'Elegance. McQueen, called 'The King of Cool,' became the highest paid movie star in the world in 1974 and starred in such movies at 'Bullitt,' 'The Great Escape' and 'Papillon.' McQueen, who was al...[Read more...]
Out of Sinkhole, ZR-1 'Blue Devil' Drives in Museum
Two of eight historic Corvettes pulled from 30-foot deep hole BOWLING GREEN, Ky. – The recovery of eight historic Corvettes that fell into a sinkhole under the National Corvette Museum last month began Monday with the successful extraction of the 2009 Chevrolet Corvette ZR-1 'Blue Devil.' The car was able to be driven 20 feet to the doorway of the museum's Skydome. Based on initial inspection, the ZR-1 sustained minimal damage, despite falling nearly 30 feet when the hole ope...[Read more...]
CHRYSLER GROUP LLC AND FIAT S.P.A. ANNOUNCE MOST ACCESSORIZED VEHICLES AND TOP-SELLING ACCESSORIES
Mopar Offers More Than 25,000 Accessories Worldwide •Ram 1500, Jeep Wrangler and Dodge Challenger are most accessorized vehicles in North America •Side steps, Jeep Wrangler tops and floor mats are best-selling accessories in North America •Fiat 500, Fiat 500L and Jeep Grand Cherokee among most accessorized vehicles in other global regions •Top-selling accessories announced for Europe, Middle East, Africa, Asia Pacific and Latin America February 11, 2013 , Auburn Hills, Mich....[Read more...]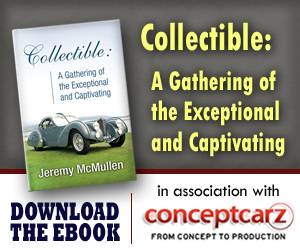 Chevrolet
Monthly Sales Figures
Volume
August 2014
185,930
July 2014
175,155
June 2014
188,567
May 2014
205,010
April 2014
181,648
March 2014
179,681
February 2014
153,913
January 2014
119,089
December 2013
153,493
November 2013
145,089
October 2013
155,214
September 2013
127,785
(More Details)
© 1998-2014. All rights reserved. The material may not be published, broadcast, rewritten, or redistributed.