1969 Chevrolet Model C Series 20 news, pictures, specifications, and information

Tweet
The Chevrolet Model C Series 20 came in two sizes, a 127-inch or 133-inch wheelbase platform. Models included a fleetside, step-side, Stake, panel, and suburban styles. The 127-inch platform came with an 8 foot bed while the 133-inch platform had a 8.5 foot bed. There were few changes for the 1969 Chevrolet pickups. New changes included a grill that featured the Chevrolet nameplate through the center while the bow tie logo moved to front and center of the hood. The base engine was a 6-cylinder unit that offered 155 horsepower. Standard features included a painted front bumper (chrome bumpers were optional), low-profile control knobs, safety glass, -speed windshield wipers, windshield defrosters, low profile steering wheel, padded dash, panoramic rear window, heater/defroster, padded sun visors, and directional signals.
By Daniel Vaughan | Jan 2013
This 1969 Chevrolet C-20 pickup is powered by a GM Performance Parts Generation VI 502/502 big block, 4L80E automatic transmission, DANA 60 with Auburn posi-traction and 3.55 ratio. It has been traveled just 2,000 miles since its restoration. It has a tilt wheel and tachometer cluster, new disc brakes, complete ceramic coated performance exhausts system, new oak floor and stainless strips in the bed.
By Daniel Vaughan | Jan 2013
The Chevrolet C/K Series was Chevy and GMC's full-size pickup from 1960 through 1999 in the United States. (From 1965 to 1999 Canada, from 1964 through 2001 in Brazil, and from 1975 to 1982 in Chile). The 'C' indicated two-wheel drive while the 'K' meant four-wheel drive.

In 1999, the C/K light-duty pickup truck was replaced by the Chevrolet Silverado and GMC Sierra in the United States and Canada.

Chevrolet C10
In 1960, Chevrolet introduced a new body style of light pickup-truck that featured a drop-center ladder frame, allowing the cab to sit lower. In the front was an independent suspension setup. The old naming scheme, the 3100, 3200, and 3600 designations were replaced by the 10, 20 and 30. The 3100, 3200, and 3600 had been used for short 1/2, long 1/2 and 3/4-ton models (respectively).

Beginning in 1957, the trucks were available from the factory with a four-wheel drive system. The 'C' in front of the series number indicated 2-wheel drive while a 'K' represented 4-wheel drive. GMC did not use the 'C' nomenclature, though their 4x4 versions had the 'K' designation. Half-ton models were the C10 and K10 short-bed trucks, and C16 and K15 long-bed trucks. The 3/4-ton models were the C20 and K20, as well as the one-tone C30.

Beginning in 1960, the C/K trucks were available as 'Fleetside' or fendered 'Stepside' versions. GMC called these 'Wideside' and 'Fenderside.'

The 1962 versions were given a torsion bar suspension in the front, with trailing arm setup in the rear. Engines included the base GMC 305 cubic-inch V6 for the GMC version, delivering 135 horsepower. Inline-six engines included a 230, 236, 250, 261, and 292. V8 options included the 283 and 327. A three-speed synchromesh was standard, with a four-speed synchro and two-speed Powerglide available as optional equipment.

In 1963, a coil-spring front suspension setup became available, along with a base engine change. The new inline-6 3.8 liter engine delivered 140 horsepower. An optional 4.8 liter inline six, with 165 horsepower on tap, also was introduced.

In 1964, the cab was updated and the 'warparound' windshield was removed. A new front grille design appeared on the front, along with various other interior changes.

In 1965, air conditioning and a 327 cubic-inch V8 engine became available. In 1966, a new base engine was introduced - an inline-6 4.1 liter version delivering 155 horsepower.

The second generation of trucks was introduced in 1967 and would remain in production until 1972. It was given the nickname 'Action Line.' Most of the trucks built during this period were given a coil spring trailing arm rear suspension, greatly improving the ride over the traditional leaf springs. Those wanting the leaf springs could order that as an option. Leaf springs were standard on 30 series trucks.
By Daniel Vaughan | Feb 2012
For more information and related vehicles, click
here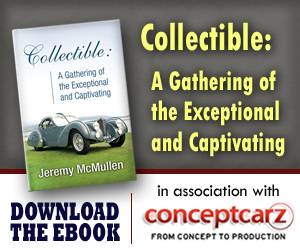 Similarly Priced Vehicles from 1969
Chevrolet Camaro ($2,635-$2,850)
Ford Mustang ($2,615-$3,120)
Fiat 128 ($2,445-$2,445)
Dodge Dart ($2,399-$3,415)
AMC Javelin ($2,510-$2,512)
Chevrolet Chevelle Series ($2,485-$3,270)
Chevrolet
Monthly Sales Figures
Volume
December 2014
184,938
November 2014
149,673
October 2014
155,965
September 2014
153,873
August 2014
185,930
July 2014
175,155
June 2014
188,567
May 2014
205,010
April 2014
181,648
March 2014
179,681
February 2014
153,913
January 2014
119,089
(More Details)
© 1998-2014. All rights reserved. The material may not be published, broadcast, rewritten, or redistributed.