Conceptcarz.com
is the premier website for auto enthusiasts seeking vehicle information from concept to production and from vintage to modern. We provide in-depth articles, automotive news and vehicle reviews, and one of the largest repositories of high-quality automotive photography. It is our goal to document and categorize vehicles from "Concept to Production." This includes racing, vintage, classic, modern, exotic, super cars, brass era, muscle cars, and so much more. The website was created in 1998 and officially given the name conceptcarz.com a few years later. On Conceptcarz.com you will find the latest
Concepts and Prototype
,
Supercars and Exotics
, and
Production vehicles
. We have also amassed a vast collection of historical vehicles, ranging from the earliest automobiles to the present.
News Channels
Auto Shows, Events, and Concours d'Elegance
We attend many international auto shows in the United States as well as local events to experience first-hand the direction automakers are headed. We attend all the major Concours d'Elegance events in the United States. Here, we gain a solid appreciation for the automobile through the eyes of their restorers, caretakers, and enthusiasts. We dive into the vehicle's history, learning about its past and its importance.
Vehicle Profiles
More than anything, Conceptcarz.com is a vehicle centric website. It is focused on the vehicle as its number one priority. We provide vehicle information based on its year, make and model. Full descriptions are provided for many automobiles, including ownership history, racing history, and period stories.
Automotive Photography
With over 1 million photographs, conceptcarz.com is one of the largest repositories of automobile photographs. Many of the images are available in various sizes, suitable for a wide range of hand held devices and desktop computers.
Racing
Part of our mission is the evolution of the automobile. Since many new discoveries were made on the race track, we make it our mission to visit many races throughout the year. Another very large undertaking is our
Formula One
section led by Jeremy McMullen. Here you will find in-depth articles on the history of Formula One. Along with the detail articles, the section also includes race results, points, chassis and engine information, teams and drivers, and other relevant information.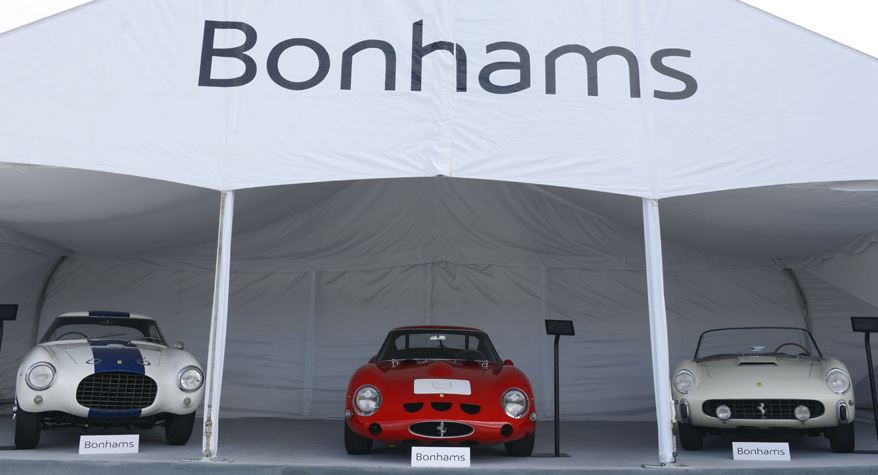 Auctions
We have collected one of the largest databases of
auction values
which can viewed from our
Price Guide
. With this resource totaling over 363,200 values, we are able to present a fairly accurate vehicle's value range. We attend many auctions throughout the year, ranging from the rarest collector cars to muscle cars, to better understand the current market trends and values.
Company Roster
Editor-in-Chief
: Daniel Vaughan |
email
Mr. Vaughan created conceptcarz.com in the late 1990s and has served as Editor-in-Chief and Publisher since that time. With a Bachelor and Masters degree in Computer Science, Dan designed and developed conceptcarz.com to showcase his passion - automobiles. The site has been a labor-of-love and has continued to evolve and grow. The site initially displayed vehicle profiles, consisting of manufacturer and model reviews. It has grown to included vehicle specifications, recall data and information, IIHS Safety Ratings, motorsports coverage, and auction transactions.
Deputy Editor : Jeremy McMullen. Mr. McMullen is a wealth of automotive knowledge, particular in Formula One history. He has a passion for the collector car community and wrote an E-Book on the subject, title Collectible: A Gathering of the Exceptional and Captivating.
Contributing Editor
: Mark Moskowitz MD.
Mark Moskowitz MD is a retired surgeon, racer, and car collector. He is director and curator of The Museum of Automobile History (pvt), manages the estate of renowned automotive artist, Carlo Demand, serves on the Board of Directors of Carolina Motorsports Park and is Vice Chairman of the Board of Directors of The Motorsports Hall of Fame of America. He is a frequent contributor to multiple motoring publications and in the past 12 months, Dr. Moskowitz is a member of International Chief Judge Advisory Group and has been privileged to judge concours events at Boca Raton, Greenwich, Hershey (the Elegance), Radnor Hunt, Cobble Beach, Hilton Head, Dusseldorf, Monticello Raceway and Delhi, India.