1911 Baker Electric news, pictures, specifications, and information

Tweet
The first electric cars produced by the Baker Motor Vehicle Company of Cleveland, Ohio, had three quarter horsepower motors and a range of up to 50 miles. The Baker-built 'Torpedo' held a electric land speed record in 1902. Baker merged with another electric vehicle maker, Rauch & Lang, in 1915. Then they were absorbed by another builder, the Owen Magnetic Company.

The car shown is a 'V' Extension Front Coupe. It has shaft drive, tiller steering and right and left brake pedals. It uses 84 volts to produce eight horsepower, has six forward speeds and two reverse. It tops out at 23 mph, for up to one hundred miles. Seating for four is provided in wool broadcloth and finely appointed. The car also features locking steering and ignition, and a reverse lockout. The side windows drop down and the windshield pivots out to provide a completely open interior. Electric cars were prized for their crankless starting, smooth operation and silent running.
'Handsome, elegant and dignified,' the Baker Special Extension Coupe by Baker Motor Vehicle Company, based in Cleveland, Ohio, was put on the market to meet the demand for an inside-driven car. It has shaft drive, tiller steering and right and left brake pedals, but 'virtually no mechanical distractions' inside. You could buy one new in 1912 for $2,700.

Baker Motor Vehicle Company produced electric cars from 1899 to 1914. Thomas Edison purchased a Baker Electric as his first car. Edison's batteries were used to power some of the Baker models. An older model (1909) is owned by Jay leno, who calls the interior 'rather froufrou,' highlighting the fact that many electric cars were marketed especially for women. 'The social prestige Baker Electric,' proclaims one ad, 'is the result of years of refined usage by women who will pay for the best.'

This gorgeous 1912 Special Extension Coupe has undergone a complete restoration by Bill Auerbach and the interior has been redone by Mark Larder to bring this beautiful car back to its former glory: 'It is easy to underestimate the difficulty involved in restoring an Edwardian-era car, but special attention was required for the aluminum body panels and patent leather fenders, which were reconstructed by Amish craftsmen.'

In 1913 Baker was overtaken in sales by Detroit Electric. The company merged with Rauch & Lang, and the last baker cars were produced in 1916.
A NEW ERA DAWNS: BMW GROUP BEGINS SERIES PRODUCTION OF THE BMW i3 ELECTRIC CAR IN LEIPZIG
• Industrial-scale manufacture of CFRP makes its debut in the car industry. / Commitment to a sustainable production process.
Leipzig/Munich. The BMW Group entered a new era in automotive construction today with the start of series production of the BMW i3. The world's first premium electric vehicle to be purpose-designed for this form of drive system is the result of an all-encompassing development approach targeted at reducing fuel consumption and emissions in urban areas. Exc...[Read more...]
BMW POWERS DOWN THE COST OF ELECTROMOBILITY
Woodcliff Lake, NJ – 3:00 am EDT/12:00 am PDT July 22, 2013… BMW today announced pricing for the ground-breaking BMW i3 electric vehicle. The Manufacturer's Suggested Retail Price (without Destination & Handling) in the US will be $41,350, before any federal or state incentives. The Destination & Handling fee in the US is currently $925. 'The BMW i3 heralds the dawn of a new era for individual mobility and for the BMW Group. True to a genuine BMW, the BMW i3 has strong emotional appea...[Read more...]
Kelley Blue Book Names 2014 Sorento To List Of 10 Best Suv's Under $25,000
◾Sleek and Practical U.S.-Built* Sorento Ranked Fifth Among Top Competitors ◾Redesigned 2014 Sorento is refined, roomy and economically priced ◾Kia's midsize CUV recognized for design and practicality IRVINE, Calif., May 29, 2013 - Kia Motors America's (KMA) top-selling CUV, the redesigned 2014 Sorento, was named to Kelley Blue Book's KBB.com list of the 10 Best SUV's Under $25,000. The list, which was compiled by editors at Kelley Blue Book, features stylish and sensible sport util...[Read more...]
DRAYSON RACING TO ASK MOTORSPORT FANS WHICH TOP-LEVEL RACERS AND TECHNOLOGIES THEY WANT IN FORMULA E
April 19 2013, Oxford, UK – Drayson Racing has announced the start of its search for two top-level professional racing drivers for its entry in the new FIA Formula E Championship for electric cars. The Drayson Racing team were the first to announce their participation in Formula E, with the new championship expecting ten teams from all over the world to line-up for the inaugural race in 2014. At a recent Formula E press conference, Lord Drayson, Team Principal, expressed his intention to app...[Read more...]
2012 Mitsubishi i Named a 10 Best Green Car by Kelley Blue Book's kbb.com
Mitsubishi Motors North America, Inc. (MMNA) has seen its breakthrough 100% electric-powered 2012 Mitsubishi receive yet another prestigious accolade with today's announcement by Kelley Blue Book's kbb.com that the Japanese auto manufacturer's all-new EV has made its '10 Best Green Cars of 2012' list. In naming the 2012 Mitsubishi i to the 2012 list of '10 Best Green Cars,' Kelley Blue Book's kbb.com proclaimed that 'the newest all-electric car on the block is also the least expensive and ha...[Read more...]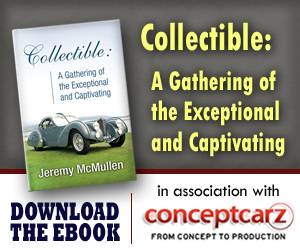 Similarly Priced Vehicles from 1911
Ford Model T ($681-$1,105)
Penn Model 30 ($975-$1,075)
Velie Model G ($1,800-$3,000)
Stevens Duryea Tourer AA ($3,500-$3,500)
Stanley Steamer ($1,000-$1,500)
Maxwell I ($1,100-$1,100)
Pope-Hartford Model W ($2,750-$4,150)
© 1998-2014. All rights reserved. The material may not be published, broadcast, rewritten, or redistributed.