1926 Buick Master Six news, pictures, specifications, and information

Tweet
Buick was fighting hard to provide competitive and stylish vehicles that were better than the competition. They updated their vehicles during a five-year cycle that began in 1924. Mechanical improvements were also continual, with the four-cylinder engine being abandoned in 1925 in favor of a larger six-cylinder unit.

For 1926, Buick updated the styling for the Standard and Master Six model line-up by adorning them with aluminum hubcaps and gas caps. The radiator shell was slightly redesigned, now appearing smoother.

The Master Six included scuff plates, cigarette lighter, heater, clock, smoking cases, shock absorbers and a vanity case. The Standard line sat atop of 114.5 inch wheelbase while the Master Six rode on either a 120-inch or 128-inch wheelbase. The cars came in a variety of body styles including sedan, roadster, coupe, touring, brougham, and country club coupe. The Standard and Master Six could be purchased with 2 or 4 doors and could accommodate two to seven passengers, depending on the body style.

Featured is a Master Six Roadster with an additional rumble seat. There is a period golf bag door and dual rear mounted spare tires. There is a dimmer switch mounted on the steering wheel which made driving at night more civilized. The 274 cubic-inch inline six-cylinder engine provided 75 horsepower. Power was sent to the rear wheels through a three-speed sliding gear transmission. Stopping power was courteous of four-wheel mechanical drum brakes.

During the 1926 model year, Buick set a sales record with 266,753 units being sold. It would take Buick another 14 years to match this record.
By Daniel Vaughan | Mar 2006
Buick used the Master Six name beginning in the mid-1920s. The 1925 Buick used the same engine used in the 24-Six of 1924. Several new body styles became available during this year. The Standard Six engine produced 50 horsepower while the Master Six was fitted with a 70 horsepower engine. The Standard Six bodystyles rested on a wheelbase that measured 114.3-inches while the Master Six had a 120- or 128-inch platform.

The name Master Six would continue through 1928. By 1928, the horsepower in the Standard Six was rated at 63 horsepower while the Master Six had 77 horsepower.
By Daniel Vaughan | Apr 2009
SNAKEBIT AT SEMA: GENE SIMMONS, SHANNON TWEED UNVEIL CUSTOM 1956 FORD F-100, TO BE AUCTIONED FOR CHARITY IN 2014
◾KISS bassist Gene Simmons and his wife, actress Shannon Tweed, unveil custom 1956 Ford F-100 pickup ◾Custom 1956 Ford F-100, aptly named Snakebit, features styling cues that pay homage to classic Shelby Mustangs; power is supplied by Ford's supercharged 5.4-liter V8 engine ◾Snakebit will be auctioned next year by Barrett-Jackson, with proceeds going to help fund a children's hospital in Tweed's hometown in Canada Snakebit, a custom 1956 Ford F-100 with styling cues that salute the great Sh...[Read more...]
KIA MOTORS AMERICA ELECTRIFIES LAS VEGAS WITH MUSIC-DRIVEN SOULS AT SEMA
Inspired by the Eclectic World of Contemporary Music, Kia Partners with RIDES Magazine and Popular Mechanics to Open the Show in Amplified Fashion ◾Five 2014 Souls debut with live mobile performances, featuring a cutting-edge DJ station and a pro-sound-quality, plug-in-ready amplifier on wheels ◾NBC's The Voice and Vans Warped Tour are represented with their own themed Soul urban hatchbacks ◾A rolling music museum Soul pays homage to the art form with memorabilia spanning multiple genr...[Read more...]
BMW ANNOUNCES PRICING FOR ALL-NEW X5 SPORTS ACTIVITY VEHICLE
Woodcliff Lake, NJ – June 24th, 2013 … It isn't often that an automobile manufacturer gets to launch an entirely new vehicle segment, but that's exactly what BMW did in 1999 when it introduced the world's first Sports Activity Vehicle – the BMW X5. Two generations and some 1.3 million vehicles later, the BMW X5 is set to enter its third generation. As its predecessors have done before, the all-new 3rd generation X5 will again set new standards for luxury, versatility and – because it is a BMW f...[Read more...]
2014 CADILLAC XTS PACKS TWIN TURBO POWER
New V-6 engine option produces 410 horsepower DETROIT – Cadillac will add a new option to its XTS luxury sedan: More power and torque. Starting in August, the all-new Cadillac Twin Turbo V6 will go into production as an optional engine for the 2014 XTS. The new Cadillac Twin Turbo V6 is also a signature feature of the upcoming all-new 2014 CTS luxury performance sedan. In the XTS, the twin turbo will produce an SAE-certified 410 horsepower (306 kW) and 369 lb-ft of torque (50...[Read more...]
Audi announces pricing for all-new high-performance 2014 Audi SQ5
• Pricing starts at $51,900 for Audi SQ5 high-performance luxury crossover • SQ5 is the first-ever S variant of any Audi Q model • Audi SQ5 achieves 354 hp, 347 lb-ft of torque Pricing for the all-new 2014 Audi SQ5 high-performance luxury crossover – the first-ever S variant of any Audi Q model – will begin at $51,900. The Audi SQ5, which blends sportiness and sophistication with space and functionality, is expected to arrive in U.S. showrooms later this summer. The SQ5 adds to the hig...[Read more...]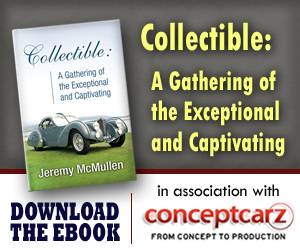 Similarly Priced Vehicles from 1926
Studebaker Standard Six ($1,125-$1,650)
Paige Model 24/26 ($1,495-$1,995)
Velie Model 60 ($1,425-$1,825)
Chandler Model 33 A ($1,695-$1,695)
Dodge Series 126 ($860-$2,785)

Average Auction Sale: $21,265
Buick
Monthly Sales Figures
Volume
February 2014
19,192
January 2014
13,278
December 2013
15,379
November 2013
15,072
October 2013
17,555
September 2013
15,623
August 2013
24,650
July 2013
16,393
June 2013
18,078
May 2013
17,982
April 2013
17,157
March 2013
18,007
(More Details)
© 1998-2014. All rights reserved. The material may not be published, broadcast, rewritten, or redistributed.