1963 Dodge Polara news, pictures, specifications, and information

Tweet
A 426 Dual-Quad Max Wedge 361 cubic-inches powers this originally special ordered competition automobile. The 426 Max Wedge with automatic transmission took top honors at the 1963 National Hot Rod Association (NHRA) in both the S/SA and Tip Stock Eliminator classes. It was the first production stock car to post a sub 12 second NHRA run and is still one of the fastest production cars ever produced in Detroit.

Special features include 426 Dual Quad Max Wedge components, competition exhaust with cutouts, a trunk mounted battery, manual choke, manual steering, manual brakes, radio/heater/spare tire delete, aluminum alloy cross-ram intake manifold, Max Wedge cast-iron exhaust headers and a race modified Torque - Flite and a 3.91 Sure-Grip positraction rear axle. The owner says it's a bear to drive on the street but a real hoot!
The 426 Ramcharger - King of the Drag Strips in '63
In mid-1962, the bucket-seat Dodge Polara 500 Sport Series was introduced. Top engine option was a 413 cubic-inch, 410 horsepower Ramcharger V8.

For 1963, NASCAR and the NHRA announced an engine-displacement increase to 427 cubic-inches for Super Stock cars competing in acceleration and speed-trial competition. To stay fully competitive, Dodge replaced the year-old 413 with an Ultra High Performance Ramcharger 426. This 426 featured dual four-barrel carburetors and a high overlap cam. Horsepower was 426 at 5600 rpm. With the additional High Compression package, the compression ratio was a sky-high 13.5:1. It was not recommended for everyday street driving.

The Ramcharger Dodge was the king of the drag strips in 1963, rewriting many NHRA track records. For 1963, just 28 Polara 500 convertibles had the Ramcharger option, but only seven (including the car shown) had the High Compression package. In 1964, four more Ramcharger convertibles were built, but none had the High Compression package.
The name Dodge Polara first appeared in 1960 and was used on Dodge's full-size vehicle. The name would continue to adorned Dodge vehicles in various forms unti 1973.

When introduced, the Dodge Polara's design was similar to vehicles of the prior years, continuing the 'Forward Look' design of Virgil Exner. In the front was a small grille accompanied by a large front bumper. In the rear were taillights termed 'jet pods'. The lights were larger than what they needed to be with part of their purpose to aid in the futuristic look of the vehicle. Tail fins were part of the ensemble. There were to tail lights with the lower light built into the rear bumper. Chrome and trim were used extensively on the vehicles exterior. On the interior the vehicle was adorned in plush fabrics, appropriate since this was Dodge's near top-of-the-line vehicle.

The jet influenced tail lights, futuristic looking tail-fins, extensive use of chrome, and 'Forward Look' design of the Dodge Polara was not enough to stimulate sales in 1960. The Matador was partly responsible for the slow sales so in the following year, the Matador was no longer offered for sale. The Polara was given styling updates and various changes but this did little to increase sales as many consumers were more interested in the conventionally style, mid-sized Dodge Dart.

A few of the changes that occurred on the Dodge Polara in 1961 were enlarging the cars tail fins and reversing their direction, meaning they grew larger as they crept towards the rear window. In the front the larger bumper treatments were replaced in favor of a more simple design. The concave grille from the Dodge Dart could now be found on the Dodge Polara. The result of the work of Exner's styling department was a unique design and something that was different from anything else on American roads at the time. Unfortunately, the American public did not favor the design and sales were dismal, with only 14,032 units produced. This was one of the lowest figures for the Dodge Marque since the early 1910's.

Change was obviously needed. For 1962 the Polara was moved to a smaller platform, now just 116 inches. The change had come as a last-minute decision in an effort to mirror the moves Chevrolet were making with their designs. Chevrolet was downsizing all of their products. Dodge designers were forced to revise their designs to more compact configurations. When Chevrolet rolled out their new products in 1962, the Chrysler Corporation were surprised to see that what was thought to be a down-size of all their products was merely the inclusion of smaller products to their mid and full-size line-up. Chevrolet had their full-size Biscayne, Bel Air, and Impala. The Chevy II was now their compact vehicle. As a result Dodge and Chrysler offered smaller cars than their competitors in 1962. The public and press were not impressed with the new designs, finding them awkward. Sales remained low.

The Dodge Polara 500 was introduced in 1962 as a two-door hardtop coupe. A few months later a convertible and four-door hardtop version was added.

It took a few years to recover but by 1965 the Dodge Polara was again sitting atop of a full-size platform and offered in a variety of body styles including sedans, hardtops, station wagons, and more. From 1965 through 1968 the vehicle was given yearly updates to its square-edged styling design. The square design of the Polara was a major departure of the rounded design of just a few years prior. In the front were dual headlights on each side of the vehicle. The dual headlight design was integrated into the grill and positioned above the chrome bumper.

Revisions to the interior occurred in 1966 with the inclusion of a telescopic and tilt steering wheel and four-passenger seat belts. Front shoulder belts were offered as optional equipment. The automatic transmission was given a reverse lockout button. The door handles were moved to the front edge of the armrests in an effort to improve safety.

The top-of-the-line Polara was the Monaco two-door hardtop in 1965 and the following year it became its own model. When it became its own model it was offered in a variety of body styles. The Monaco of 1966 was very similar to the Polara. The rear tail-lights gave the greatest clue to the vehicles differences. The Monaco had full-length tail lights which extended the entire length of the trunk area. The Polara's taillights were much smaller.

In 1966 both the Monaco and the Polar grew by six inches. Disc brakes were available on all full-size Dodge vehicles. Station wagons were given disc brakes as standard equipment.

In 1969 the Chrysler line-up received updating with the designs becoming more round. This was called the 'Fuselage Look.' There were few changes for the Polara from 1969 until its demise in 1973.

The name 'Polara' resurfaced in 1977 in Brazil where it was used on re-badged versions of Chrysler Avenger. Production continued in this region until 1981.
By Daniel Vaughan | Dec 2006
Chevrolet Performance Enhances 2014 NHRA Contingency
Brand supports loyal racers – including those winning with COPO Camaros DETROIT – It can pay to run Chevrolet Performance parts in drag racing. Competitors who use parts and display the brand's decal on their race cars are eligible for contingency payouts in many NHRA classes. COPO Camaro racers who win in NHRA's Mellow Yellow Series – in Super Stock and Stock classes – are eligible for $1,500 payout. The runner up will receive a $1,200payout, a $450 increase from 2013. New...[Read more...]
MOPAR TO CELEBRATE 50TH ANNIVERSARY OF THE ICONIC 426 HEMI IN 2014
Mopar Unveils Logo, Special Product Line and Plans Marketing Events ◾2014 marks 50th anniversary of the introduction of the Gen II 426 Race HEMI® ◾Mopar unveils 50th anniversary HEMI logo celebrating the iconic engine ◾Engine made its legendary debut in February 1964 by dominating the Daytona 500 ◾A version of the Gen II 426 HEMI still powers NHRA Funny Car and Top Fuel vehicles ◾Special 50th anniversary HEMI merchandise product line available on WearMopar.com ◾Marketing events plan...[Read more...]
MOPAR READY TO STAGE AT THE PRESTIGIOUS U.S. NATIONALS
◾Mopar entries compete at prestigious 59th annual NHRA U.S. Nationals in Indianapolis this Labor Day weekend ◾Weekend kicks off with Mopar HEMI® Challenge at Lucas Oil Raceway for a 13th consecutive season ◾Mopar to introduce Third Generation 426 Race HEMI on Dodge Mopar Challenger Drag Pak at second annual Factory Stock Showdown ◾Three straight wins for a Mopar-powered Funny Car driver, and five in the last six races; Capps won national title at last event at Brainerd ◾Mopar –powered Pro St...[Read more...]
'GOING ROUNDS' THE GOAL FOR TEAM MOPAR DRIVER JOHNSON AS NHRA PRO STOCK TITLE FIGHT HITS VEGAS
•Allen Johnson in position to claim back-to-back wins in Vegas in his Mopar Dodge Avenger •Dodge Charger R/T Funny Car drivers Jack Beckman and Ron Capps continue championship battle in Las Vegas •Jeg Coughlin, Jr. primed to continue success at The Strip at Las Vegas Motor Speedway •Mopar-powered Matt Hagan closing in on first Funny Car win of 2012 October 23, 2012 , Auburn Hills, Mich. - All season long, Team Mopar NHRA Full Throttle Drag Racing Series Pro Stock driver Allen Joh...[Read more...]
Rick Hendrick Builds Custom Engine For 2010 COPO Camaro
Rick Hendrick, owner of NASCAR team Hendrick Motorsports and chairman of Hendrick Automotive Group, built the engine for his 2012 COPO Camaro at General Motors' Performance Build Center today, as part of Chevrolet's series of customer engine build experiences. In 2011, Hendrick also took part in Chevrolet's Corvette engine build experience. 'Last year's Corvette engine build was such a memorable experience that I couldn't pass up the opportunity to do it again with a COPO Camaro. As a Ch...[Read more...]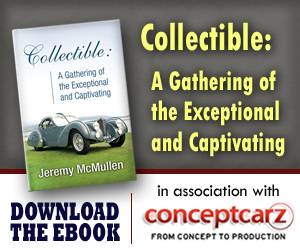 Dodge
Monthly Sales Figures
Volume
November 2014
42,108
October 2014
41,512
September 2014
44,020
August 2014
49,895
July 2014
43,118
June 2014
50,314
May 2014
57,923
April 2014
53,463
March 2014
60,575
February 2014
49,744
January 2014
34,905
December 2013
47,689
(More Details)
© 1998-2014. All rights reserved. The material may not be published, broadcast, rewritten, or redistributed.