1908 Buick Model F news, pictures, specifications, and information

Tweet
Entrepreneur William C. Durant took control of the fledgling Buick Motor Car Company in November, 1904. With 'Billy' Durant at the corporate wheel, the Flint-based Buick soon became the most popular car manufactured in America.

This 1908 Model F Buick is powered by a horizontally opposed 2-cylinder engine originally introduced in the very first Buicks of 1904. Featuring Buick's patented overhead-valve (OHV) design, the engine made an impressive 22 horsepower. It rides under the body, at the center of the chassis (the fuel tank is under the hood). Buick built cars powered by this 159-cid engine through 1910.

The 1908 Model F Touring originally listed for $1,250. The current owner has owned this example since 1980. A painstaking and careful restoration has just been completed and the Buick now looks exactly as it did when new, 100 years ago.

During the 1908 season, Buick introduced a new, smaller car powered by an 18-hp OHV 4-cylinder engine. Selling for as little as $1,000, the popular new Model 10 would help Buick set a production record of 8,820 cars in 1908.

Basking in Buick's success, Durant set out to create a conglomerate that would blanket the auto market top to bottom, incorporated on September 16, 1908, his new company was called General Motors.
David Buick was a Scottish-born bathtub manufacturer and the founder of the Buick marque. He was joined by a Michigan bicycle merchant named Walter Lorenzo Marr and a French machinist named Eugene Richard. These individuals devised an engine with valves in the cylinder head, opposite the pistons rather than the more popular way of alongside them. The term 'Valve-in-Head' was appropriate and would become a hallmark of Buick cars even in the modern era.

William Durant was impressed by the products created by David Buick, Walter Marr and Eugene Richard and invested in each of these companies. He became a member of Buick's board of directors in 1904 and soon extended a $300,000 stock issue for the Buick Motor Company. He was an avid stock speculator, an investor and a superb salesman. He sold more than 1,100 Buicks before the company had a change to create 40 examples.

The Model B was the first car produced by Buick and introduced in 1904. It was a four-passenger tourer that sold for $950. The Model B was followed by the Model C in 1905 and the Model F followed a year later. Production of the Buick Model F lasted until 1910 with a total of over 1,200 examples were produced.

The cars were elegant, durable, and fitted with rather powerful engines for the era. In 1906 a Buick Model F proved its capabilities by entering a 1,000-mile relay run from Chicago to New York. The event was staged by the Chicago American and Examiner. At the completion of the event, only the Model F Buick had traveled the complete distance and earned the nickname 'Old Faithful.'
By Daniel Vaughan | Dec 2007
CHEVROLET'S ICONIC BOWTIE CELEBRATES 100TH ANNIVERSARY
DETROIT – Chevrolet's globally recognized bowtie celebrates its 100th anniversary this year with 25 product launches helping the symbol find new roads around the world despite an origin that is still uncertain. In 1913, Chevrolet co-founder William C. Durant introduced the signature Chevy bowtie on the 1914 Chevrolet H-2 Royal Mail and the H-4 Baby Grand, centered at the front of both models. Sixty million Chevrolets are on the roads worldwide today and the bowtie has adorned 215 million ...[Read more...]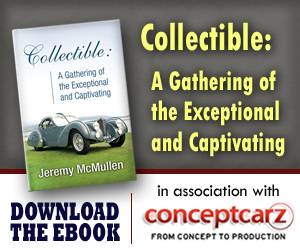 Buick
Monthly Sales Figures
Volume
November 2014
19,143
October 2014
18,699
September 2014
17,466
August 2014
22,143
July 2014
17,683
June 2014
21,403
May 2014
19,957
April 2014
19,214
March 2014
20,428
February 2014
19,192
January 2014
13,278
December 2013
15,379
(More Details)
© 1998-2014. All rights reserved. The material may not be published, broadcast, rewritten, or redistributed.