1924 Packard Single Eight news, pictures, specifications, and information

Tweet
The Packard Straight-Eight engine, introduced in 1924, would be used and refined for the next thirty years and has become the most famous and reliable Packard engine ever produced.

This Model 143 is powered by the original Straight-Eight engine producing 90 horsepower. The body on this first series Packard was built by the Fleetwood Body Company of Pennsylvania. Shortly after building this body, the Fleetwood Company was purchased by General Motors and moved to Detroit, Michigan. The original owner of this car was the president of the Chicago and Northwest Railroad.
The Packard 143 was introduced in 1924. The largest cars from the Packard lineup appeared in the Single Eight 143 series which utilized a brand new chassis of 143-wheelbase. In this series, only two 7-passenger sedans and one touring vehicle appeared in the series. Packards that were top-of-the-line models will always be an excellent investment.

The 1924 Packard was the largest and the most expensive American vehicle available produced in its time. It also featured the largest 8-cylinder engine along with a 143 wheelbase.

Options available with the Packard 143 from the factory included dual side mount Packard signed script mirrors with locks and dual side mount wheels. Other options were side matching cowl lights with jewels, Packard stone guard, wind wings with signed Packard script and Packard lady and motor meter radiator ornament, locking spinners for the hubs on the side mount spares, Senior Trippe lamps with levels, seven passenger seating when necessary and original Packard signed trunk. Other features included the original set of side curtains and dual rear windshield.
By Jessica Donaldson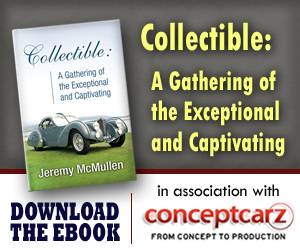 Similarly Priced Vehicles from 1924
Lincoln Model L ($3,600-$6,400)
Cadillac Type V-63 ($3,090-$4,605)
Packard Single Six ($2,600-$3,800)
Marmon Model 34 ($2,785-$4,285)
Chrysler Model B-70 ($1,195-$3,725)

Average Auction Sale: $47,970
© 1998-2014. All rights reserved. The material may not be published, broadcast, rewritten, or redistributed.