Image credits: © Buick. GM Corp
1951 Buick XP-300 Concept news, pictures, specifications, and information

Tweet
The collaboration between Earl and Chayne on the Buick Y-Job soon produced other imaginative Buick concept cars. In 1951, the pair created two new dream cars, LeSabre and XP-300. These vehicles were the result of a long-term cooperative venture between GM Styling and Buick Engineering. LeSabre was Earl's project while Chayne, then the head of GM Engineering, took the lead on XP-300.

The two cars had many mechanical components in common, including supercharged 335-hp V-8 engines that burned methanol/gasoline fuel, push-button seats and windows (including convertible rear windows) and power jacks that were operated from the driver's seat.

While the two cars shared similar underpinnings, the styling of their aluminum bodies clearly distinguished LeSabre and XP-300. XP-300 has the clean design of a sports car, and the dramatically sculptured LeSabre has the look of a jet plane. LeSabre's styling cues clearly suggest its namesake, the F86 Sabre jet fighter.
Source - GM
The XP-300 was the brainchild of Charles Chayne, GM's vice-president in charge of engineering. Its name is derived from the name 'experimental (XP)' and the fact that it is powered by a 300 hp supercharged V8 engine. Chayne reported that he attained a top speed of 140 miles per hour in the car.

The exterior of the car is typical of the 'long and low' style that many GM stylist tried to promote in the 1950s. Over 16 feet in length, the XP-300 has only 6 and 1/2 inches of ground clearance. The body panes are made of heat-treated aluminum, which reduces the overall weight of the car to 3,100 pounds. The body and frame structure are welded into a solid unit. Wide brake drums allow for a double set of brake shoes.
BUICK TURNS 110: 11 HIGHLIGHTS OF 11 DECADES
Buick vehicles today are built in state-of-the-art facilities around the world. The Enclave luxury crossover's Lansing Delta Township plant was the industry's first LEED Gold-certified manufacturing facility. The brand has evolved in many ways since 1903, when the first Buick was hand-built in a small barn behind David Dunbar Buick's Detroit home. Here are 11 top highlights from Buick's first 11 decades: • Through the end of 2012, Buick has sold more than 43 million vehicles. That's the equiv...[Read more...]
Introducing the 2015 Hennessey HPE550 Supercharged Escalade
While Cadillac has reinvented the Escalade, the preferred mount of rock stars, pro athletes and Hollywood's red carpet elite, Hennessey Performance (HPE) has put in overtime developing a supercharger upgrade for its new 6.2-liter direct-injected V8 engine. It's all the better for sneaking up on the unsuspecting Mercedes GL63 AMG or Range Rover Sport...that is, until the roar of the exhaust and subtle Hennessey branding give you away. 'Our HPE550 Supercharged Escalade is the perfect balance o...[Read more...]
JAGUAR LAND ROVER HONORED WITH TWO 2014 MOTORWEEK DRIVERS' CHOICE AWARDS
• 2014 Jaguar F-TYPE Convertible wins 'Best Convertible' • 2014 Range Rover Sport wins 'Best Dream Machine' (MAHWAH, NJ) – February 6, 2014 - MotorWeek has named the 2014 Jaguar F-TYPE 'Best Convertible' and the 2014 Range Rover Sport 'Best Dream Machine' as part of its 2014 Drivers' Choice Awards. These honors highlight the momentum each brand has demonstrated coming into 2014. 'Jaguar F-TYPE and Range Rover Sport both winning awards this year from MotorWeek is a tremendous honor....[Read more...]
JAGUAR LAND ROVER REPORTS U.S. SALES FOR JANUARY 2014
◾Jaguar Land Rover North America increases 15 percent in January, for its best January sales month result since 2004 ◾Land Rover brand has its best January sales ever increasing 11 percent on strong Range Rover Sport demand, up 29 percent ◾Jaguar continues growth streak with 31 percent growth in January on new XF sales, up 29 percent ◾Jaguar launches F-TYPE Coupe with British Villains campaign, debuted on broadcast of Super Bowl XLVIII on Fox. (MAHWAH, NJ) - February 3, 2014 - Jagua...[Read more...]
Bonhams smashes multiple world records at $32.7 million Quail Lodge motorcar auction
Bonhams 16th annual Carmel automotive auction – the longest running sale during the Monterey Peninsula Car Week – was a resounding success with a nearly 90 per cent sale-through rate and nearly $33 million realized. The Bonhams pavilion, situated on the spacious western lawns of Quail Lodge in sunny Carmel Valley, hosted an incredibly busy viewing in a lovely garden party atmosphere. Buyers from around the world came to view some of the rarest and most important cars ever offered, which resul...[Read more...]
MULSANNE LE MANS LIMITED EDITION MAKES NORTH AMERICAN DEBUT AT PEBBLE BEACH
Continental Range of Le Mans Limited Edition models on display • 1931 Bentley 4½ Litre Supercharged Le Mans headlines a series of vintage Bentleys to be auctioned during the Monterey Classic Car Week (Pebble Beach, 13 August 2013). The past meets the present for Bentley this year as California's Monterey Peninsula is primed for a week of the world's most coveted historic automobile displays and events. Bentley continues to celebrate the 90th Anniversary of the Le Mans 24 Hour...[Read more...]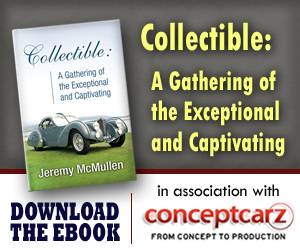 Buick
Monthly Sales Figures
Volume
November 2014
19,143
October 2014
18,699
September 2014
17,466
August 2014
22,143
July 2014
17,683
June 2014
21,403
May 2014
19,957
April 2014
19,214
March 2014
20,428
February 2014
19,192
January 2014
13,278
December 2013
15,379
(More Details)
© 1998-2014. All rights reserved. The material may not be published, broadcast, rewritten, or redistributed.