1931 Buick Series 90 news, pictures, specifications, and information

Tweet
This 1931 Buick Model 94 Roadster was offered for sale at the 2007 RM Auction held at Meadow Brook where it was estimated to fetch between $160,000 - $200,000. The vehicle was offered without reserve, which was fortunate for the buyer who purchased the car for a bargain price of $148,500.

The car is powered by a 344.8 cubic-inch inline eight-cylinder engine capable of producing just over 100 horsepower. There is a three-speed synchromesh sliding manual gearbox and four-wheel mechanical brakes. The car is from the private collection of Marvin Tamaroff and has been treated to a restoration of the highest standards. The car is finished in black with the underside of the fenders red. The interior was reupholstered in red leather and has red carpeting. The detachable trunk fitted to the rear was done in black leather with a red interior. The car has twin driving lights, dual-cowl lights, frosted wind-wings, dual side mounted spare with covers and mirrors, a rumble seat and two-rod mounted side windows.

During Buicks early production years, they championed the belief of superior performance at an affordable price. Their overhead valve engine was powerful and durable; it powered Buicks for the first three decades of the twentieth century. By the early 1930s, the Buick Company shifted to an all-new straight eight to power its cars. The engineers had felt that the six-cylinder engines had been engineered to its full potential, and its limits were reached. Over the years, its size had increased, performance enhanced, and its efficiency and smoothness expanded to its full potential. Entering the 1930s and with the mounting cylinder wars between marques, the decision to switch to an eight-cylinder engine was what the marketplace was seeking. The price tag of $1,300 was a steep price to pay for many people and ventured into Cadillac territory.

In 2010, this car was offered for sale at RM Auctions 'Automobiles of Amelia Island' event, where it was estimated to sell for $100,000 - $150,000 and offered without reserve. As bidding came to a close, the car had been sold for the sum of $154,000, inclusive of buyer's premium.
By Daniel Vaughan | Apr 2010
In 1931 through 1942 Buick produced a high-end series of automobiles to compete with the LaSalle and base priced Cadillac models. The engine is a 344.8 straight-eight developing 100 horsepower.

This Buick is restored in its original colors of Martinique Blue Light and Martinique Blue Deep, with Black fenders and a Gold pinstripe. The car features Buick Official options including sidemounts with mirrors, chrome spoke wire wheels, whitewalls, dual Pilot Ray driving lights, Mercury ornament, trunk and rack, right taillight and wiper, and rumble seat foot rest. The base price was $1,785 and the price with options was $2,650. 1,066 were produced.
The 90 Series Buicks produced between 1931 and 1942 are considered the most luxurious Buicks ever produced. The 1931 models are powered by a 345 cubic-inch straight 8-cylinder engine producing 104 horsepower. The base price of the cabriolet was $1,785.

This car was acquired by the owner's grandfather in a three-way trade in 1982. Originally sold in Marquette, Michigan, it was in sold original condition with less than 50,000 miles. He restored the car in 1983 and drove it extensively. Determined to own a piece of her childhood, the current owner purchased the car in 2009 and, after overhauling the engine, added several thousand additional miles to the odometer.
Considered to be the only Buicks that gained recognition by the Classic Car Club of America of Full Classics, the series 90 that were produced during 1931 to 1942 are also the most luxurious cars ever produced by Buick.

Only 3,006 of the total 369,831 automobiles produced in 1941 by Buick, were Series 90, and only 605 were limousines.

At the gargantuan weight of nearly 4760 pounds, 90 Series was built on a 138'(11.5 feet) - 139' wheelbase. With a completely odd body frame, the paintwork was done at a very high standard with excellent chrome finish. It featured an optional radio and clock with tan broadcloth upholstery with chrome and wood-graining accents.

Built by the Buick Motor Division of General Motors in Flint, Michigan between 1936 and 1942, the Buick Limited was a continuance of Buick's long wheelbase premium Series 90 automobile line. The Limited again resurfaced during the model year 1958.

The most costly Buicks in production, the 'Limited' name was used to denote those models that featured a high level of trim along with standard options in its various model ranges.

The Buick Limited Sedan was showcase in the 1941 Roadmaster and Limited catalog issue by General Motors and was a continuance of the Series 90's.

Considered to be technically superior to their predecessors, these sleek models offered luxurious features that were incomparable on other vehicles.

All-steel passenger compartment tops that were fashioned from GM's Turret Top design, all improved hydraulic safety-braking system, adapted engine colling system, imroved front suspension and alloy engine pistons.

Achieving the lowest sales of Buick's entire model range, the Limited was an aptly appropriate title for the most prestigious of vehicles that were unfortunately limited to Touring sedans and limousines. In 1936 when production of the Series 90 began, sales reached 4,086, and by 1943 during a abreviated model year from September 1941 until January 1942, sales had plunged to 636 units sold.

The wheel base was stretched to 140' in 1938, and the wooden structural members were replaced with steel. This made the Limited and the Roadmaster the final Buick passenger cars that would rely on wood components.

A substantial redesign was occuring in Buick automobiles during 1938, however the Limited retained in 1938 body based on its 'limited' status.

Cadillac exuctives were clamouring behind the scenes to remove the Limited from the market as it was infringing on their production. The Limited was priced at the nearly the same amount as the Imperial Sedan (limousine) produced by Cadillac.

The Limited's four-door hardtop sedan began at a base price of $5,112 which was $221 higher than Cadillac's extended deck Series Sixty-two four-door hardtop sedan.

However, Buick argued that the Limited production barely averaged 1,561 vehicles per year compared to Cadillac's production rate of 13,335 for the Series Sixty-two.

The Limited continued to by produced until the beginning of World War II. Following the War, the Limited nameplate was dropped along with the extended wheelbase models.

In 1958, the Limited series was resureccted in as the Ultimate Buick for the model year.

General Motors chose to update their 1957 Buick and Oldsmobile automobiles by decorating them in copious amounts of chrome. Featuring Buick's 'Dynastar' grille, the Buick Limited reflected the maximum amount of light with it a cast of 158 chrome squares.

Additional features were also added to the 1957 model included three emblems that bore a stylized 'V'. A medallion was placed on the hood, and the other two were placed as gun-sight fender-toppers. Quad headlights were added, along with broad chrome panels attached to the rear quarter panels that joined the sweep-spear side trim that had been a styling standard on Buick models since 1949. Truck lids also receivevd two chrome grips along with tail lights that were housed in massive chrome housings.

At the end of the 1958 model year, Buick dropped the Limited nameplate and replaced the vehicle with the Buick Electra 225.

In 1965 the Limited name resurfaced as a trim option for the Electra 225 Custome model as well as trim options for several other models for the year.

Buick continued to designate various models with the highest level of trim 'Limited' in a model range that continued until 2006.
By Jessica Donaldson
For more information and related vehicles, click
here
The Trident is Raised
At this year's Rolex Monterey Motorsports Reunion the carmaker Maserati will be featured as it will mark the 100th anniversary of the iconic Italian automaker's founding. One of Italy's most famous marks, and perhaps most troubled, the trident-bearing automaker continues to provoke passion through its search of excellence. Five brothers would come together in December of 1914 to found a motor company bearing their name—Maserati. Alfieri, Bindo, Carlo, Ettore and Ernesto had all demo...[Read more...]
CHRYSLER GROUP IN 2015, UNDER THE HOOD: MORE POWER, GREATER EFFICIENCY AND EXCEPTIONAL VALUE
◾Introducing the HEMI® Hellcat – Chrysler Group's most powerful V-8 ever; 18th new engine added to Company lineup in less than five years ◾Celebrated TorqueFlite family grows by one with most robust eight-speed automatic in Chrysler Group history; 15th new transmission ◾TorqueFlite transmissions – projected to save current Chrysler Group customers more than 700 million gallons of gasoline – now available across entire Dodge full-size car lineup ◾Debut of new, high-efficiency, lightweight axle...[Read more...]
1964 Nurburgring 1000 Kilometers: Survive for One Last Victory
During the late 1950s, Richie Ginther would begin a relationship with John von Neumann and this partnership would result in one of the most dominant periods of American sportscar racing in which Ginther and Porsche would be virtually unbeatable. Nearly a decade later, that same combination would again join forces to provide one more moment of glory. By the mid-1950s Porsche had developed its 550. This was a small car more than capable of dominating its class and consistently able to challenge...[Read more...]
Mercedes-Benz USA Announces Pricing for 2014 SLS AMG Black Series and C63 AMG Edition 507
MONTVALE, N.J. – Mercedes-Benz USA (MBUSA) today announced pricing for the 2014 SLS AMG Black Series coupe and the 2014 C63 AMG Edition 507 sedan and coupe. Both models are part of an exclusive lineup of high-performance AMG models available at all U.S. Mercedes-Benz dealers. The Manufacturer's Suggested Retail Pricing for the MY14 SLS AMG Black Series is $275,000 (plus $1,800 for destination and delivery). Pricing for the MY14 C63 AMG Edition 507 sedan will begin at $70,000 (plus $925 fo...[Read more...]
Goodwood Festival of Speed 2013: auction of Mercedes-Benz W 196 R one of highlights at world's 'largest motorised garden party'
• Mercedes-Benz Classic presents great moments in motor-racing history at Goodwood • Motorsport festival celebrating its 20th anniversary • Auction of only privately owned post-war Silver Arrow by Bonhams sure to cause a stir Stuttgart – This year's Goodwood Festival of Speed in West Sussex, England, includes the auction of a Mercedes-Benz Type W 196 R Grand Prix racing car on 12 July 2013. The auction will be one of the highlights of a weekend dedicated to motor sport. Mercedes-Benz...[Read more...]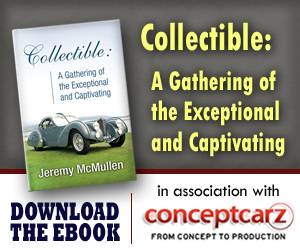 Similarly Priced Vehicles from 1931
Studebaker President Series 80 ($1,876-$2,013)
Nash Ambassador 890 ($1,600-$17,225)
Graham-Paige Model 621 ($1,595-$1,795)
Studebaker President Series 90 ($1,850-$2,550)
Peerless Master 8 ($1,995-$2,095)

Average Auction Sale: $154,900
Buick
Monthly Sales Figures
Volume
September 2014
17,466
August 2014
22,143
July 2014
17,683
June 2014
21,403
May 2014
19,957
April 2014
19,214
March 2014
20,428
February 2014
19,192
January 2014
13,278
December 2013
15,379
November 2013
15,072
October 2013
17,555
(More Details)
© 1998-2014. All rights reserved. The material may not be published, broadcast, rewritten, or redistributed.