1937 Volvo PV 52 news, pictures, specifications, and information

Tweet
A company formed by Assar Gabrielsson and Gustaf Larssonon, Volvo was incorporated in 1915 as a subsidiary of AB SKF, the Swedish ball bearing manufacture, which is the largest bearing maker in the entire world. In Latin, the name Volvo manes 'I Roll'. The Volvo symbol is an alchemist's symbol for an iron ore.

Introduced in 1937 was the Volvo PV 52 was the replacement to the PV51. Much better equipped than its predecessor , the PV52 came with two windscreen wipers, double sun visors, a sprung steering wheel, an electric clock, a loud horn, folding backrests, a heater with a defroster function and a reading lamp in the rear seat along with armrests in all the doors.

The PV52 came with an inline-6 engine and it had a displacement rate of 224.0 cubic inches. The wheelbase was 113.4 inches and had 80 bhp worth of power. The year 1937 was a fantastic year for Volvo, setting several records. Production numbers rose to 1,804 units and the PV52 was the 25,000th vehicle produced by Volvo.

The PV52 Special came in a variety of colors; maroon red, light-blue, light-green and black. The all-new colors came with a variety of interior selections.
By Jessica Donaldson
CERTIFICATION TESTING IN LOS ANGELES HIGHLIGHTS FORD DOMINANCE IN POLICE SEDAN, UTILITY; ALL-WHEEL DRIVE
◾Ford EcoBoost®-powered Police Interceptor sedan bests high-performance V8 sedans from two competitors in 0-100 mph testing and average lap times ◾New Ford EcoBoost Police Interceptor utility vehicle accelerates faster than all base V6 sedan competitors ◾Wins for both sedan and utility vehicle confirms advantages of company's intelligent all-wheel drive on Ford Police Interceptor sales For the third straight year in Los Angeles Sheriff Department tests, EcoBoost®- and all-wheel-drive-equipp...[Read more...]
Mecum Closes Out 2013 With Grand Finale In Kansas City
795 Cars Crossed Mecum's Auction Block Dec. 5-7 for $11.5 Million in Sales Walworth, WI - December 11, 2013 -- Mecum Auctions' 2013 grand finale event at the Kansas City Convention Center in Kansas City, Mo., was the cherry on top of yet another amazing year of success for the world's largest collector car auction company. Of the 795 cars that went under the hammer in Kansas City last weekend, 490 sold for a 62 percent sell-through rate bringing auction sales totals to $11.5 mi...[Read more...]
FORD ECOBOOST POLICE INTERCEPTORS OUTRUN CHEVROLET CAPRICE V8, HEMI DODGE CHARGER IN MICHIGAN STATE POLICE TESTING
◾Ford EcoBoost® Police Interceptor sedan repeats top performance and retains its title as best-in-class overall acceleration pursuit vehicle ◾New Ford EcoBoost Police Interceptor utility vehicle acceleration faster than Chevrolet Tahoe and all base V6 competitors ◾Ford Police Interceptors maintain segment sales leadership for 16 years straight Ford, manufacturer of the best-selling police vehicles since 1996, trumped Chevrolet and Dodge in recent instrumented acceleration testing by the Mic...[Read more...]
MECUM TOPS $18.6 MILLION IN CHICAGO
Walworth, WI - October 15, 2013 -- The windy city welcomed Mecum Auctions with an exceptional sale and enormous crowds at the Schaumburg Convention Center in Schaumburg, Ill., this past weekend. With 965 cars crossing the block throughout the three-day event, 615 hammered sold for a 64 percent sell-through rate and $18,634,223 in sales. The one-of-a-kind personal driver of Corvette's original designer Harley J. Earl led auction sales with a hammer price of $1.5 million. Chicagoland was...[Read more...]
Barrett-Jackson Breaks Sales And Attendance Records At Its Spectacular 5th Annual Las Vegas Auction
The World's Greatest Collector Car Auctions™ Brings Together Auto Enthusiasts from Near and Far Barrett-Jackson, The World's Greatest Collector Car Auctions™, announced today that it generated more than $23 million in sales of rare, high-end collectible vehicles, exotics, customs, classics and Shelbys during its 5th annual Las Vegas auction. The auction company increased its overall hammer average from 2011, proving that the car market is stronger than ever. Automobilia sales reached m...[Read more...]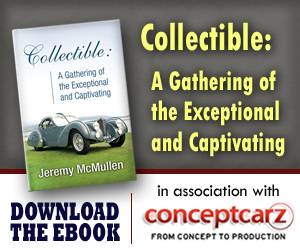 Volvo
Monthly Sales Figures
Volume
September 2014
4,667
August 2014
4,960
July 2014
4,894
June 2014
5,983
May 2014
5,014
April 2014
4,635
March 2014
5,915
February 2014
4,867
January 2014
3,792
December 2013
4,888
November 2013
4,233
October 2013
3,919
(More Details)
© 1998-2014. All rights reserved. The material may not be published, broadcast, rewritten, or redistributed.