1937 Volvo PV 52 news, pictures, specifications, and information

Tweet
A company formed by Assar Gabrielsson and Gustaf Larssonon, Volvo was incorporated in 1915 as a subsidiary of AB SKF, the Swedish ball bearing manufacture, which is the largest bearing maker in the entire world. In Latin, the name Volvo manes 'I Roll'. The Volvo symbol is an alchemist's symbol for an iron ore.

Introduced in 1937 was the Volvo PV 52 was the replacement to the PV51. Much better equipped than its predecessor , the PV52 came with two windscreen wipers, double sun visors, a sprung steering wheel, an electric clock, a loud horn, folding backrests, a heater with a defroster function and a reading lamp in the rear seat along with armrests in all the doors.

The PV52 came with an inline-6 engine and it had a displacement rate of 224.0 cubic inches. The wheelbase was 113.4 inches and had 80 bhp worth of power. The year 1937 was a fantastic year for Volvo, setting several records. Production numbers rose to 1,804 units and the PV52 was the 25,000th vehicle produced by Volvo.

The PV52 Special came in a variety of colors; maroon red, light-blue, light-green and black. The all-new colors came with a variety of interior selections.
By Jessica Donaldson
Russo and Steele Collector Automobile Auctions Kicks Off 15th Anniversary with Eight Initial Offerings to Watch
Scottsdale, Arizona (December 1st, 2014) – For Enthusiasts – By Enthusiasts. ™ This is far more than a tagline at Russo and Steele Collector Automobile Auctions. It's a lifestyle, and we are gearing up to deliver that singular passion to the High Desert of sunny Scottsdale, Arizona for our annual flagship event during the world renowned collector car week. Additionally, Scottsdale marks the kick-off of the year-long celebration of our 15th anniversary. Held over five thrilling a...[Read more...]
RON BURGUNDY ANCHORS NEW 2014 DODGE DURANGO ADVERTISING CAMPAIGN
◾Co-branded advertising campaign combines power of Detroit automaker, major Hollywood studio and Will Ferrell (as Ron Burgundy) in biggest ever original content promo ◾Campaign launches new 2014 Dodge Durango featuring 'Anchorman 2: The Legend Continues' character Ron Burgundy as its new pitchman ◾Multimedia campaign spans television, digital, social and print ◾Television spots debuted on television and online on Saturday, October 5 ◾Campaign champions holiday release of Paramount Pictures' ...[Read more...]
Crowd Shakers And History Makers At Mecum's Chicago Auction Oct. 10-12
• Hemi Under Glass Collection and Harley J. Earl Corvette Part of 1,000-Car Lineup
Walworth, WI - September 16, 2013 -- Mecum Auctions is taking the gavel to Chicagoland this Oct. 10-12 with 1,000 vehicles expected to cross the block at the breathtaking Schaumburg Convention Center. The lineup is already fraught with headline-worthy consignments including the most famous wheel-standers in drag racing history– the Hurst Hemi Under Glass Collection – as well as the one-of-a-kind,...[Read more...]
CONSUMER REPORTS: CHEVROLET SILVERADO IS TOP TRUCK, BUT RAM 1500 MAKES FOR A BETTER DAILY DRIVER
• Showdown between the Silverado 1500 & Ram 1500 was neck-and-neck
YONKERS, N.Y., Sept. 17, 2013 - In a heavy-metal duel between two top pickup trucks, the Chevrolet Silverado 1500's 'Excellent' road-test score makes it Consumer Reports' top-rated truck. But testers point out that the second-place Ram 1500 may be a better daily driver. Each model won skirmishes along the way, and they finished one-two in a competitive pickup truck category— separated by only three points. Bot...[Read more...]
Raw Power Has a Stamp of Its Own Muscle Cars Roar at Spring Classic Auction
What do you get when you bring the U.S. Postal Service and Dana Mecum's Original Spring Classic Auction together at the State Fairgrounds — a Muscle Car Extravaganza! Since it began 26 years ago, Mecum's Spring Classic auction in Indianapolis has featured the largest auction of muscle cars in the world. This year, the Postal Service will celebrate the raw power of the performance vehicle at the Spring Classic event by dedicating five, limited edition stamps featuring iconic muscle cars...[Read more...]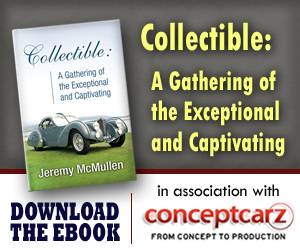 Volvo
Monthly Sales Figures
Volume
November 2014
3,623
October 2014
3,972
September 2014
4,667
August 2014
4,960
July 2014
4,894
June 2014
5,983
May 2014
5,014
April 2014
4,635
March 2014
5,915
February 2014
4,867
January 2014
3,792
December 2013
4,888
(More Details)
© 1998-2014. All rights reserved. The material may not be published, broadcast, rewritten, or redistributed.