1932 Oldsmobile F-32 news, pictures, specifications, and information

Tweet
The 1932 Oldsmobile 5-window Sport Coupe had white wall tires, accenting wood wheels, and contrasting body colors. The Sport Coupe was a three-passenger automobile that had chrome adornments on the front and rear bumpers, tall vertical grille and surround shell, headlamps, and fender mounted marking lamps and spotlight.

For 1932, total Oldsmobile production was 19,239 units. 1,173 Series F two-door sport coupes were produced.
By Daniel Vaughan | Jan 2011
Ransom E. Olds began producing automobiles in 1897. Oldsmobile was the first company to use the assembly line, but Ford Motor Company later added the conveyor belt. General Motors acquired Oldsmobile in 1908 and Mr. Olds later pursued another of his inventions, the power lawn mower. The Ideal Power Lawn Mower began production in 1914 and was eventually sold to the Indian Motorcycle Company in 1945.

The 1932 F-32 included many firsts for Oldsmobile. They featured an automatic choke and an automatic throttle advance which moved the throttle to a start position when the starter pedal was depressed. It was also the only year Oldsmobile featured a decarbonizer. To use this feature, the driver pressed a button when leaving the car for the night. This released a chemical into the engine which cleaned the carbon off the pistons. The F-32 also had freewheeling which was similar to overdrive; when the driver let off the acceleration, the engine began coasting. The suspension featured a ride regulator with double action shock absorbers for a choice of soft or firm ride.

There were only 333 examples of a six wire wheel convertible built. The current owner completed a five year restoration in 2010. It has since won numerous awards at Oldsmobile Club meets. It also won Best of Class and Best Restored car at the 2011 Detroit Autorama.
INFINITI'S GLOBAL GROWTH PLANS GATHER MOMENTUM
New York / Hong Kong - Infiniti is a brand on the move. Since establishing its global headquarters in Hong Kong and inaugurating Infiniti Motor Company Limited, Infiniti has taken decisive steps to strengthen its brand presence and globalize its business over the last 18 months. The relocation to Hong Kong means Infiniti is strategically placed for growth in emerging luxury markets such as China while remaining closely connected to the west. Under the stewardship of President Johan ...[Read more...]
INFINITI EAU ROUGE – READY TO ROAR AT GENEVA MOTOR SHOW
◾Infiniti hints at powertrain for Q50 Eau Rouge concept ◾Engine to be revealed at Geneva Motor Show on March 4 ◾For more information, visit http://unveil.infiniti.com/ Geneva / Hong Kong – Infiniti has today released a new preview of the Q50 Eau Rouge concept – the sound of premium automotive performance. The identity of the big personality engine with forced induction under Eau Rouge's sculpted and vented hood will be revealed at the 2014 Geneva International Motor Show, but it can be hear...[Read more...]
Snowy Sunday Brings NAIAS 2014 to Successful Finish
• NAIAS exceeds attendance of 800,000 for the first time since 2003
Detroit, Mich., Jan. 26, 2014 - The 2014 North American International Auto Show (NAIAS) came to a close today after an astounding two week celebration of vehicle unveilings, new technology, and the public show itself, which celebrated its 25th anniversary as an international event. Today's gate of 102,153 brings total ticketed attendance of the 2014 show to 803,451. The last time the show broke 800,000 was in 20...[Read more...]
$4.8 MILLION RAISED FOR CHILDREN'S CHARITIES, UP AN ASTOUNDING 30 PERCENT FROM 2013
Detroit, Mich., Jan. 17, 2014 - If there was ever a doubt that the automobile industry is healthy, and that the indomitable spirit of Detroit is alive and well, that notion was put to rest tonight. Tonight, industry and community joined together for the largest single night fundraiser in North America, and for the 13,791 people who attended the 2014 North American International Auto Show Charity Preview, it was both a night to show the world that Detroit takes care of its children, and...[Read more...]
RON BURGUNDY ANCHORS NEW 2014 DODGE DURANGO ADVERTISING CAMPAIGN
◾Co-branded advertising campaign combines power of Detroit automaker, major Hollywood studio and Will Ferrell (as Ron Burgundy) in biggest ever original content promo ◾Campaign launches new 2014 Dodge Durango featuring 'Anchorman 2: The Legend Continues' character Ron Burgundy as its new pitchman ◾Multimedia campaign spans television, digital, social and print ◾Television spots debuted on television and online on Saturday, October 5 ◾Campaign champions holiday release of Paramount Pictures' ...[Read more...]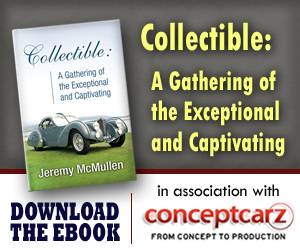 © 1998-2014. All rights reserved. The material may not be published, broadcast, rewritten, or redistributed.