1971 Lotus Type 69 news, pictures, specifications, and information

Tweet
Rule changes in various Formula series meant that cars from one year were not permitted to compete in the next year. This was done to keep the sport interesting by not allowing a dominate car to continue to win year after year. This also meant that teams had to build new race cars for each new year. The cost required in order to compete elevated and caused many privateers unable to compete.

From 1967 through 1971, Formula 2 regulations stated that engine capacity could be no larger than 1600cc. Another change to the rules in 1970 left most cars requiring extensive modifications. The change, bag-type fuel tanks protected by metal sheathing, was similar to the one made to Formula One cars.

This left the Lotus Type 59 F2 car requiring major modifications before it qualified for competition. Dave Baldwin, who had designed the 59, made the modifications by adapting a central monocoque section which contained the fuel bags. The design remained mostly unchanged; there were suspension modifications and changes to the frontal area of the car to allow for a lower intake for the radiator. Mounted behind the driver was a Cosworth FVA 1600cc engine which was matted to a Hewland FT200 transaxle.

For the 1970 season, the Type 59 was raced by drivers such as Jochen Rindt, Graham hill, and John Miles. Rindt had enjoyed success in Grand Prix racing so he was considered a FIA graded driver. This meant he was ineligible to win points in the European F2 Championship. So even when Rindt drove his car to victory in the first Championship race, he was unable to collect the points. Fittipaldi finished well in most of the Championship races though he did not win a single race. He finished third in points. In 1971 he would continue to race the 69 and achieved wins at Madrid, Crystal Palace and Albi.

In 1971, in 2-liter Formula 3 competition, the works Lotus 69 was driven by Dave Walker to 25 victories out of 32 races.

In later years, as rules changed, so did many of the machines. When the engine capacity limit was raised to 2000cc, many 69s, such as Fittipaldi's, was fitted with a 1930cc Cosworth BDA engine. Lotus Racing also built the 69 to conform with Formula 3 and Formula A specifications. In this guise the car had a space-frame chassis.

The Lotus 69F version was made to conform with Formula Ford regulations. It had a space-frame chassis, modified front nose, and narrow wheels. Formula Ford cars were generally powered by the Ford/Lotus Twin Cam engines.

In total, there were 57 examples of the Type 69 constructed. Along with the 70, these were the last production racing cars to be constructed by Lotus, as Chapman made the decision to resign from competition. The decision had been made due to the major increase in competition and concerns about product liability.
By Daniel Vaughan | Jan 2007
Between the early 1960s until the early 1970s, Lotus cars won seven Formula One Constructors' World Championship titles and even won the 1965 Indianapolis 500. Their single-seat formula cars were very competition in Junior, Ford, Formula 2, and 3 competition. The Lotus cars were driven by legends including Jim Clark, Sir Stirling Moss, Sir Jack Brabham, Sir Jackie Stewart, Graham Hill, Mario Andretti, Emerson Fittipalid and Jochen Rindt.

Peter Arundell drove a Type 22 in Formula Junior competition to 18 victories from 25 starts. In a Formula 3 Lotus Type 69, the Australian Dave Walker won 25 times from 32 starts.

The Lotus 69 was another brilliant Lotus design by engineer Dave Baldwin and in Formula 2 guise it would be most closely associated with eventual Formula 1 Champions Jochen Rindt and Emerson Fittipaldi. In a Formula Ford Lotus 69 driver Mo Harness took the Johnson Wax Euro Trophy Championship for the Jim Russell team.

This Type 69 was acquired by the current owner in race-worn condition, less motor. A professional restoration was performed and a new motor prepared by Arnie Loyning's Portland-based race shop was installed. New bodywork and fittings were supplied by Peter Denty in the UK. Since the work was completed, the car has seen very limited track time.

In 2010, this Type 69FF was offered for sale at the Exceptional Motorcars and Automobilia auction presented by Bonhams. The car had been estimated to sell for $45,000 - $55,000 but was unable to find a buyer willing to satisfy the reserve. It would leave the auction unsold.
By Daniel Vaughan | Oct 2010
1967 German Grand Prix: Ickx Just Playing with the Big Boys
As the usual immense crowd gathered around the Nuburgring for the 1967 German Grand Prix, just a casual glance at the grid would not tell the real story. However, it wouldn't take too long before the crowd would begin to take notice of a Formula 2 car being driven by some young Belgian with a short, but interesting, last name. From that moment on, nearly everyone would know the name Ickx. Jacky Ickx's talent was quickly gaining recognition and praise. However, at the beginning of the 1967 se...[Read more...]
RRDC VOTES IN 37 NEW MEMBERS FOR 2013
HILLIARD, Ohio (Nov. 7, 2013) - Thirty-seven race-car drivers and motorsports professionals have been voted into the Road Racing Drivers Club in 2013. The group includes 13 Regular Members from the open-wheel and sports-car racing ranks, 20 Associate Members and four Honorary Members. The current roster of RRDC members now numbers 440. Voting was held among all current RRDC members. 'This year's crop of new Regular Members truly represents the spirit of the RRDC, as each driver has de...[Read more...]
An Era of Perspective
Everyone loves a champion. At least that is the saying. But it isn't necessarily true. Instead, everyone loves their champion. When another proves to be equal or stronger, then all reason slips through the window when judging skill. The lamentations would resume in earnest following the dominant performance at Spa by Sebastian Vettel and Red Bull. Suddenly, there was this feeling of resignation, of needing to face reality. Just when it seemed there would be a titanic battle between Ve...[Read more...]
1969 United States Grand Prix: The Rise of Rindt
If there was one racer in the Formula One paddock that drivers and spectators alike believed should have scored his first victory before the start of the 1969 season it would almost unanimously be Jochen Rindt. Fast and flamboyant, the Austrian exhibited car control that enthralled just about everyone it seemed, except perhaps the cars themselves. Constantly undercut by poor reliability, it seemed Rindt was to forever suffer under such an oppressive weight. However, at the 1969 United States Gra...[Read more...]
1962 Monaco Grand Prix: McLaren Carries the Cooper Flag back to the Top
By the beginning of the 1962 Formula One season Jack Brabham had left Cooper to form his own racing team. It seemed the glories days of the double World Championship were well and truly behind them. However, left in Brabham's stead would be a man very akin to the Australian in so many ways. And in Bruce McLaren, Cooper had a driver and competitor more than apt to help carry the team forward into the future. The first race of the 1962 season, the Grand Prix of the Netherlands, certainly didn't...[Read more...]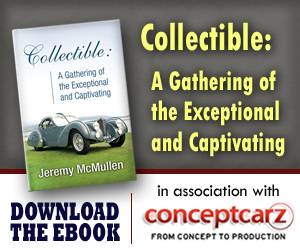 © 1998-2014. All rights reserved. The material may not be published, broadcast, rewritten, or redistributed.