1963 Mercury Monterey news, pictures, specifications, and information

Tweet
This 1963 Mercury Monterey Convertible was offered for sale at the 2007 Sports and Classic Car Auction presented by The Worldwide Group, in Hilton Head Island, SC where it was estimated to sell for $25,000 - $35,000. It was offered without reserve.

Under the hood of this car is a 390 cubic-inch V8 engine mated to a three-speed Cruise-O-matic gearbox and located on all four wheels are power assisted drum brakes. It is an original car finished in factory Royal Red with saddle red interior and white convertible power operated top. When order from the factory, it came equipped with an original Ford AM radio and factory power steering and power brakes.

For 1963, Mercury offered their Monterey as one of their luxury vehicles outfitted with a host of amenities and targeted to discerning buyers. The top of the line Mercury was the Park Lane, but Ford had stopped production for several years making the Monterey the new leader until 1964.

At auction this car was sold for below the estimated value. The vehicle had no reserve, so the lot was sold for the high bid of $14,850, which included buyer's premium.
By Daniel Vaughan | Dec 2007
| | |
| --- | --- |
| | Fastback |
This Bill Stroppe (owner/builder) Mercury Marauder ran in the Daytona 500 in 1963, powered by the 427 cubic-inch 425 horsepower Marauder V8 engine. In 1963 alone, the Mercury Marauder, the new stock car by Ford's Mercury Company, won no less than eight stock car titles and racing awards. Eight! In one year! Mercury was on a roll. This car won the Pikes Peak in 1963, 1964 and was runner up in 1965. It won the USAC Championship in 1963, and came in 3rd in the 1963 Riverside 500 driven by Troy Ruttman. He came in behind Dan Gurney (Ford) and A.J. Foyt (Pontiac). It won the Monterey Historics in 2003 and the Goodwood Festival of Speed in 2005. In 1965, Bill Stroppe sold the car to Curtis Crieden, who ran the car in the NASCAR USAC. In 1980, Randy Hinson purchased the car and restored it. Bob Pike bought the car in 1982 and 20 years later, sold it to the present owners.
The Mercury line of vehicles launched in 1939 was named after the mythological 'messenger of the gods.' The early Marauder was a large, V8 engined automobile. It started as a 1963.5 model as a two-door 'fastback' hardtop version of the full-size Mercury. Marauders were offered from the 1963 1/2 to 1965 model years, then again from 1969 to 1970.

This fastback roofline was developed for both the Mercury Marauder and the Ford Galaxie for NASCAR competition, and may have helped with the many 1963-1964 Ford and Mercury victories.

The 1963-1964 Mercury Marauder marked the first time the name Marauder was applied to a car - after Mercury used the Marauder moniker to denote its brawniest engines in the late 1950's.

It's a handle that probably wouldn't be considered today: The safety lobby would surly condemn it as fostering reckless driving, while Mercury marketers would likely veto it as not reflecting the typical buyer's lifestyle. But Mercury was on the prowl even in those pre-Cougar days, and 'Marauder' was perfect for what it was trying to accomplish.
For 1963, Mercury offered four levels including the base Monterey, Monterey Custom, S-55 and Colony Park. The Monterey was long and benefitted from Lincoln design influences, including the 'Breezeeway' retractable rear window, vestigial tailfins and rear treatment. The 1963 Mercury outsized the 1963 Lincoln (with the exception of the slightly smaller Mercury station wagon), with a wheelbase of 120 inches and an overall length of 215 inches.

Mid-1963, Mercury debuted the Marauder fastback model based on the top-level S-55 line. It had a more aerodynamic roofline tailored specifically for the rigors of NASCAR competition. Several high-performance V8 engines were available, ranging from the 390 V8 in either 300- or 330-bhp tune to the 385 horsepower 406 V8 and going to the 427, in 410- or 425-bhp, dual four-barrel form.

This 1963½ Mercury Monterey S-55 Marauder Hardtop is fitted with a 427 cubic-inch 'Super Marauder' V-8 engine with dual Holley four-barrel carburetors and 425 horsepower. There is a four-speed manual transmission and four-wheel hydraulic drum brakes.

In 2012, this car was offered for sale at the Amelia Island auction presented by RM Auctions. The car was estimated to sell for $75,000 - $100,000. As bidding came to a close, the car had been sold for $104,500 inclusive of buyer's premium.
By Daniel Vaughan | Mar 2012
An automobile marque of the Ford Motor Company, Mercury was founded in 1939 with the purpose to market entry-level-luxury vehicles that were slotted in between Ford-branded regular models and Lincoln-branded luxury vehicles. All Mercury models are today based on Ford platforms. The Mercury name is derived from 'messenger of the gods' of Roman mythology. In the beginning years, Mercury was known for performance.

The 1950 full-size near-luxury car Mercury Monterey represented a choice that the Ford Motor Company had to make. At the time General Motors and the Chrysler Corporation were producing a plethora of 'hardtop convertibles' and Ford realized that it couldn't convert its year-old bodies into hardtop models at a reasonable cost. Determined not to stand idly by as GM and Chrysler attempted to dominate the car market with its attractive new pillarless coupes.

Ford decided that the only solution was to customize existing two-door bodies into a new line of specialty models. These included the Ford Crestliner, Lincoln Capri and Lido, and the Mercury Monterey.

All of these vehicles were developed from the same formula with grained top coverings that were harmonized with a very limited number of pain colors. Color-coordinated interiors also matched the external theme, while special trim and badging were used both inside and out.

Responsible for the Mercury Monterey's special touches, William Schmidt took over the design work. A choice of either canvas or vinyl roof coverings were offered on the all new custom coupe, along with either fabric-and-leather or all-leather seats. A deluxe steering wheel was showcased, and bright trim edged the windows on the inside.

The base price of a 1950 Mercury Monterey was $2,146. Mercury's flagship sedan from 1950 through 1974, the classic 'Monterey' was considered to be '4,000 lbs. of Pure Decadence.' Still coveted even today, the sleek lines of those earlier models makes the Monterey a popular collectable classic.

Featuring the same chassis and running gear used on all other Mercurys, the Monterey featured a 118-inch wheelbase that ran between coil-and-wishbone suspension up front and leaf springs under a live axle in the rear. Achieving 110 bhp, the Monterey received its power from an L-head V-8 that displaced 255.4 cubic inches.

In early 1951, Ford decided to replace the Crestliner with the first hardtop, regardless of the cost. For 1952 Mercury and Lincoln came out with all-new bodies that were designed to include hardtops.

The Monterey name continued on, but on a premium series of Mercury's in three body styles. The Monterey later shared the same body style with the slightly more upscale Marquis, the Montclair, and the Park Lane. After the 1968 model year, the Montclair and Park were eliminated from the lineup. The Marquis-Monterey body eventually shared the same body as the Ford Galaxie, the Ford Custom and the Ford LTD.


From 1961 through 1963, the Mercury Monterey was sold in Canada as the Mercury Meteor. Available in three trim lines, the Meteor was sold as the LeMoyne, the Montcalm and Rideau. After the United States Monterey was retired, Canadian Meteors were still marketed from 1964 until 1976. They were re-badged Marquis models following the deletion of the U.S. model Monterey in 1974.

The Monterey nameplate was resurrected in 2004 for a minivan, though it was essentially a re-badged Ford Freestar with more features and newly modified cosmetic features. The Monterey comes with a high level of equipments and several styling cues from Mercury. These minivans were made to fill the gab in Mercury's vehicle lineup following the discontinuation of the Mercury Villager. Offered in only one trim level, for 2006 Mercury Monterey was offered in the fully-loaded Luxury edition.

The Luxury edition was featured in front-wheel drive, and is powered by a 4.2 liter V6 engine that was matched with four-speed automatic transmission and anti-lock braking system. The inside of the Monterey featured amazing standard features such as cloth upholstery, dual-zone air conditioning, first and second row captain's chairs, power sliding doors, tilting steering wheel and much more.

The all new Monterey also came with a great safety warranty. Standard occupant-sensing front passenger airbag, heated power-adjustable side mirrors that featured built-in warning/turn signals, perimeter anti-theft system, and Safety Canopy curtain and side-impact air bags. Optional features were Traction Control and Advancetrac electronic stability control.
By Jessica Donaldson
For more information and related vehicles, click
here
SEBASTIEN LOEB WINS GOODWOOD FESTIVAL OF SPEED SUNDAY SHOOT-OUT IN PEUGEOT 208 T16 PIKES PEAK CAR
Sebastien Loeb added victory at the Goodwood Festival of Speed shoot-out to his enormous trophy cabinet with a stirring run during Sunday afternoon's against-the-clock timed run. The nine-time World Rally Champion, who now races for Citroen in the World Touring Car Championship, had qualified second fastest in the fearsome Peugeot 208 T16 Pikes Peak car, and shaved almost a second from his Saturday time to take the top spot when it counted most in a time of 44.60 seconds. It is the second ...[Read more...]
RRDC VOTES IN 37 NEW MEMBERS FOR 2013
HILLIARD, Ohio (Nov. 7, 2013) - Thirty-seven race-car drivers and motorsports professionals have been voted into the Road Racing Drivers Club in 2013. The group includes 13 Regular Members from the open-wheel and sports-car racing ranks, 20 Associate Members and four Honorary Members. The current roster of RRDC members now numbers 440. Voting was held among all current RRDC members. 'This year's crop of new Regular Members truly represents the spirit of the RRDC, as each driver has de...[Read more...]
RK MOTORS ADDS 'LEGENDS OF MOTORSPORTS' COLLECTION OF HISTORIC RACING MACHINES TO UPCOMING AUCTION
Charlotte, N.C. – October 14, 2013— Only weeks after revealing plans to auction the 1977 McLaren M26 that James Hunt drove to his final F1 victory, RK Motors Collector Car Auctions (RKMCCA) today announced that four additional iconic racing machines will cross the block during its auction at the Charlotte Convention Center, October 31 to November 3. Furthering the auction's historic motorsports theme, RKMCCA will offer bidders an opportunity to own: Mario Andretti's 1974 Viceroy Gurn...[Read more...]
GREG BIFFLE GIVES FORD MOTOR COMPANY 1,000TH NASCAR VICTORY AFTER WINNING AT MICHIGAN INTERNATIONAL SPEEDWAY
◾Ford Motor Company has won 1,000 NASCAR races in the Sprint Cup, Nationwide and Camping World Truck Series combined. ◾Jim Roper won the very first NASCAR-sanctioned stock car race in a Lincoln when he was deemed the winner at Charlotte on June 19, 1949. ◾Ford Motor Company has won 20 manufacturer titles and 13 driver championships in NASCAR's top three series. DEARBORN, MI, (June 16, 2013) – Henry Ford's win over Alexander Winton on Oct. 10, 1901 in what proved to be his only race a...[Read more...]
ALL-AMERICAN CAR TO BE CONSERVED BY ALL-AMERICAN RACERS
One of the race cars American racing legend Dan Gurney is most closely associated with is the Ford Mark IV that he and A.J. Foyt took to a historic victory at the 1967 24 Hours of Le Mans. Gurney will get a chance to become even more familiar with the car he helped make famous when his All-American Racers shop in California takes possession of the car's conservation on behalf of Henry Ford Museum, it was announced today. 'I don't think we could have found a better person or better organiza...[Read more...]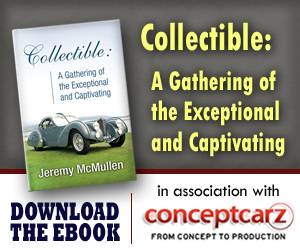 Similarly Priced Vehicles from 1963
Studebaker Gran Turismo Hawk ($3,095-$3,095)
Plymouth Belvedere ($2,340-$2,915)
Chevrolet Impala Series ($2,060-$3,200)
Ford Fairlane ($2,153-$2,885)
Triumph TR4 ($2,850-$2,985)
Lotus Super Seven ($3,450-$3,450)
Pontiac Bonneville ($3,350-$3,625)

Average Auction Sale: $24,937
© 1998-2014. All rights reserved. The material may not be published, broadcast, rewritten, or redistributed.