1952 Rolls-Royce Phantom IV news, pictures, specifications, and information

Tweet
Rolls-Royce received an order from Franco Britannic Auto of Paris, the agent for the Aga Khan III, on April 25th of 1950, prior to the first Phantom IV reaching its intended customer. The new Rolls-Royce offered both exclusivity and prestige.

The Phantom IV purchased by Aga Khan III was a Sedanca de Ville wearing coachwork by Hooper. It was constructed on the original 'A-Series' chassis and supplied with a special steering position, French-type headlamps, US-type bumpers, flog lamps and a continental chassis plate. It spent most of its early life along the Riviera.

Of the 18 examples of the Phantom IV built, this is the only one with this body style. The design was penned by Osmond Rivers, chief designer at Hooper. It has long flowing front wings and articulating rear-wheel covers that open in a most unorthodox fashion, allowing full access to the rear wheel. It also features the Hooper-patent de Ville extension over the front seat which, when not in use, is hidden by sliding in one piece under the rear portion of the roof.

The front doors were designed to be large and to open as wide as possible. All doors were fitted with the best quality locks, concealed hinges, Hooper-pattern streamlined outside handles, and combined remote control and pull-handles to all doors.

Inside, there is room to accommodate three passengers on the rear seat with two occasional seats facing forward and designed to fold flush into the back of the division. There are removable shutters which can be fitted to the quarter windows. Also increasing the privacy for the occupants, there is an electrically operated shade which covers the rear window. All windows, including the division, were electrically operated and controlled by self-canceling switches. All window mechanisms were also fitted with a manually operated winding device for use in an emergency.

the armrest in the rear seat contains an adjustable mirror, silver brush and comb, two glass jars and a sterling silver compact. All of these items were engraved with Aga Khan's royal crest. Rear passengers were also treated with telescopic ashtrays, lighters and two small tables which sung from the division above the occasional seats.

There is a cabinet of polished French burr walnut that contains a full picnic set, complete with two thermos flasks, two sandwich boxes, four plates and one nest of four silver breakers with gilt interior. The cabinet illuminates with the opening of the door.

The vehicle was originally finished in dark forest green with a lighter olive green band at the waistline to match the Aga Khan's Phantom III. The rear cabin was upholstered in Connolly's red leather throughout with red cloth headlining and matching mohair rugs, loose covers, squabs and cushions. The royal crest was applied to the doors.

The work was completed in the early 1950s and it was loaded aboard the S. Maidstone on April 26th of 1952. Its journey took it to Villa Yakimour in Cannes, France. Upon delivery, it was registered in France and retained at the Aga Khan's estate where it served as the transportation of choice for the immediate family and their guests. The car served Aga Khan for the remainder of his days. After he passed away, it was sold by his widow. When Rolls-Royce has sold the car to Aga Khan, they had included a clause which stated he was not to sell the car.

Mr. Potter of Nyack, New York purchased the car and imported it to the United States in the Spring of 1960. This quite possibly could have marked the very first occasion a Phantom IV had ever been on United States soil. After passing through a dealer on the East Coast, the car was sold to Charles Wolf, owner of the Lennox Hotel Company of St. Louis. It is believed that the Mayfair-Lennox hotel used the Phantom IV to collect guests at the airport. The limited luggage capacity and complex logistics ultimately made the proposition impractical.

Elwood L. Hansen became the car's next owner in 1963. In 1969, it was purchased by Tom Barrett who then sold it to television producer Burt Sugarman. Mr. Barrett re-purchased the car in 1976. In 1983, it was sold to John Duncan, and would pass through several more owners throughout he years.

In 2011, the car was offered for sale at the Gooding & Company auction held in Pebble Beach, CA. It was estimated to sell for $850,000-1,100,000. Bidding failed to satisfy the vehicle's reserve and it would leave the auction unsold.
By Daniel Vaughan | Nov 2011
First designed at the request of Princess Elizabeth (now Queen Elizabeth II) and the Duke of Edinburgh, the Phantom IV was made available to royalty and heads of state only. Just 18 were made.

Built on a specially lengthened Silver Wraith chassis and powered by a straight eight engine of 5,675cc, the car was capable of around 100 mph, although its true purpose was that of a state processional carriage.
Source - Rolls Royce Motor Cars Ltd.
Behind the scenes in the late 1940s Rolls Royce was busy creating what would be the 'ultra motorcar of the post-war era'. The Phantom IV was extremely exclusive and produced in a very limited form of only eighteen models. These exquisite models all went to royalty or other distinguished VIPs. Originally created as a commission for the Duke of Edinburgh, the Phantom IV morphed into the most high-class Rolls Royce series ever.

Though eighteen models were constructed, only fifteen were sold new to customers. Today sixteen are reported to have survived. Produced between 1950 and 1956, these models were mainly designed as a formal State car created for ceremonial purposes for royalty and heads of state. They offered luxury comfort in a seamless operation.

Though they had decided earlier after the end of the WWII to cease production of the series of 'big' Rolls Royce Phantoms, the arrival of the IV on the scene contradicted that decision. The chassis design was taken from the Silver Wraith, some length added on, and some strengthening and overall length measured at 229 inches with a wheelbase of 145 inches. It came with Rolls Royce only straight 8 engine of 5675 CC with overhead inlet and side exhaust valves. It featured single-plate clutch, 4 speeds auto and hydraulic front brakes and mechanical rear brakes with servo. It had also had independent front suspension and semi-elliptic rear springs.

It had the distinction of being the only Rolls Royce with a straight-8 engine that could run lengthy distances at a very low speed, which was perfect for the purpose of the vehicle as a ceremonial vehicle. The Phantom IV was capable of performing from walking pace on ceremonial occasions to impressive top speeds far exceeding what current sports cars could achieve. Independent coachbuilders bodied the vehicles. A kneeling version of the Spirit of Ecstasy was placed on the hood. The Phantom IVs received coachwork from either H.J. Mulliner or Hooper except for one body by the French firm of Franay.

The story of the conception of the Phantom IV became with Prince Philip, Duke of Edinburgh commissioning Rolls Royce for a special limousine. The young Duke had borrowed an experimental Bentley with an eight-cylinder engine and was captivated by the model that he requested a chassis built to his order by Rolls Royce. Since 1900 Daimler had held the Royal warrant to create the official cars, so they recognized what an honor this was and immediately accepted the commission.

Production was done at the experimental Clan Foundry at Belper, which had housed the motor car branch during the Second World War. Rolls Royce thought about creating a replacement for the pre-war Phantom III but though twice after taking a look around at the weak post-war economy. There wasn't currently a big need for large pricy motor vehicles.

The royal model was created under code name 'Nabha'. Fashioned on an elongated Silver Wraith chassis the car was hand-built with exceptional loving care. It was finished in July of 1950 and painted Valentine green. It arrived at the Duke's home with a public announcement that stated the Phantom IV had been 'designed by the special order of Their Royal Highnesses, the Princess Elizabeth and the Duke of Edinburgh'. Since it was privately owned the Phantom IV wasn't an official state vehicle.

Two years later when Princess Elizabeth was acceded to the British throne the limousine officially became a state vehicle. It was repainted black and claret. Today it remains in the Royal Mews and is still called upon to transport Royal aids and friends to Royal Ascot. It was quite famously used as the transportation of the Princes Charles and Camilla, Duchess of Cornwall from Clarence House to Westminster Abbey at the Wedding of Prince William of Wales and Kate Middleton.

Princess Elizabeth ordered another similar model in 1954 with a landaulet body. It has been since retired from the royal fleet. Since the Phantom IV Rolls Royce had become the vehicle of choice for the British monarchy. It wasn't until 2002 when two customized Bentleys were donated that their preference may have wavered. The Phantom IV continues to be used for special occasions of the royal family.

The Phantom IV has been owned by other esteemed owners like the Queen's sister HRH The Princess Margaret and The Countess of Snowdon. Spanish Head of State, General Franciso Franco owns three customized models; two limousines and a cabriolet. Today they continue in ceremonial service with HM King Juan Carlos I of Spain. Other owners included the Shah of Iran, Emir of Kuwait, HRH Duke of Gloucester, HRH Duchess of Kent, The Aga Jhan, Prince Talal Saudi Arabia, King of Iraq, Shah of Persia and Prince Regent of Iraq.

The Phantom IV custom-built for Aga Khan III was sold at a 'discreetly omitted from the factory records' cost and took nearly two years to create. The formal Sedanca de Ville body style had unique Hooper coachwork and features long, flowing front wings and expressive rear wheel covers that open to give full access to the rear wheel.

The detail within is the most impressive part of the vehicle, which includes large front doors that open as widely as possible for easy passenger entrance. In the back the main seat has room for three with additional space for two more passengers in a forward-facing 'H-pattern' occasional seats. The shutters were completely removable for privacy and also included an electrically operated shade for the rear window. The windows are all electrically operated with a manual override in case of emergencies.

Exclusive to Aga Khan's personal Phantom IV was an adjustable mirror, silver brush and comb, two glass jars and a sterling silver compact, all items engraved with his royal crest hidden in the rear seat armrest. Other features in the backseat included lighters, telescopic ashtrays and two small tables. A hand-held microphone was available for easy communication with the chauffeur, and a built-in Dictaphone. A full picnic set with two thermos flasks, two sandwich boxes, four plays and one group of four silver beakers with gilt interior were housed in polished French burr walnut cabinet doors.

Sources:
http://en.wikipedia.org/wiki/Rolls-Royce_Phantom_IV
http://www.finecars.cc/en/detail/car/135555/index.html?no_cache=1#HISTORY
http://www.history.com/this-day-in-history/rolls-royce-co-founder-dies
http://www.bentleyspotting.com/2008/06/rolls-royce-of-rolls-royces-is-for-sale.html
http://www.rrab.com/rph4.htm
http://www.classicdriver.com/en/article/aga-khan%E2%80%99s-rolls-royce-phantom-iv-sedanca-de-ville-confirmed-gooding-sale

By Jessica Donaldson
For more information and related vehicles, click
here
SUCCESSIVE PODIUM FINISHES FOR DANIEL; VETTEL CRUELLY DENIED A GOOD RESULT
MONACO – Daniel Ricciardo recorded his second successive podium finish with a third place in Monaco, while Sebastian Vettel was cruelly denied a good result following a power unit problem that caused him to retire his RB10 in the early stages of the grand prix. The race was won by Nico Rosberg, ending a four-race winning streak for Lewis Hamilton who trailed home behind his teammate in second position. He was pushed hard in the final laps by Daniel. A tense battle saw the Australian c...[Read more...]
Gooding & Company's 10th Anniversary Pebble Beach Auctions Realizes More Than $112 Million
28 New Auction Records Set at Two-Day Pebble Beach Auctions in 2013 Pebble Beach, Calif. (August 20, 2013) – Gooding & Company, official auction house of the Pebble Beach Concours d'Elegance® and acclaimed for selling the world's most significant and valuable collector cars, realized more than $112 million at its Pebble Beach auctions over the weekend. During the two-day sale, Gooding & Company sold 116 of the 127 lots offered, for a 91% sale rate, with an average price per lot ...[Read more...]
2013 HUNGARIAN GRAND PRIX - RACE
Lewis Hamilton achieved his 22nd career victory and his first as a Silver Arrows driver at the Hungaroring this afternoon. ◾ Lewis' win was the 13th Formula One win for a Silver Arrow and the third victory in five races for the team ◾ Lewis' fourth win at the Hungaroring also took the tally of wins for Mercedes-Benz F1 engines to 99 ◾ Lewis completed three pit stops on laps 9, 31 and 50, running option/prime/prime/prime ◾ Nico tangled with Felipe Massa in turn 5 on lap one and dropped to P12...[Read more...]
MALAYSIAN GP – FELIPE FIGHTS BACK TO FIFTH, FERNANDO'S UNLUCKY 200TH
Felipe Massa fought back strongly after slipping down the order from his front row start position, to bring home valuable points for fifth place. Fernando Alonso's 200th Grand Prix is not one he will care to remember, as it lasted only just over a lap, before ending in the gravel. Sebastian Vettel headed home a Red Bull Racing one-two ahead of Mark Webber. Completing the podium was Lewis Hamilton for Mercedes. Inevitably here in Sepang, the rain appeared minutes before the cars were due to le...[Read more...]
All-important points for Lotus amid a taut on-track thriller
The drama came thick and fast yesterday, as the second round of the 2013 FIA F1 championship took place at the Sepang International Grand Prix circuit, Kuala Lumpur, Malaysia. Lotus gained vital early-season points in a race that finished with Romain Grosjean in sixth and Iceman stablemate Kimi Raikönnen in seventh place. With Kimi starting in P10 and Romain P11, both battled hard from the off in an assault that saw them slice their way up the grid. Tense wheel to wheel grappling and su...[Read more...]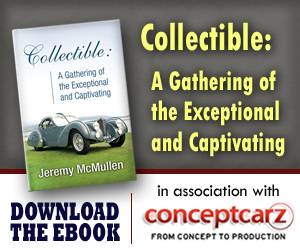 Rolls-Royce
Monthly Sales Figures
Volume
September 2014
75
August 2014
75
July 2014
75
June 2014
75
May 2014
75
April 2014
75
March 2014
75
January 2014
86
October 2013
84
September 2013
84
August 2013
84
July 2013
84
(More Details)
© 1998-2014. All rights reserved. The material may not be published, broadcast, rewritten, or redistributed.