1954 Mercedes-Benz 180 news, pictures, specifications, and information

Tweet
The Mercedes Benz 180 was produced from 1953 though 1962, during which 118,234 examples were produced. The vehicle was offered as a Saloon, with four doors and accommodating four passengers. The 180 had an updated and modern appearance when compared with the post-war 170 model it replaced. Its stylish design, and Mercedes reliability and quality made this a successful vehicle.

Under the hood was a 1767 cc, side-valve engine that had been used in the 170 SV. In 1957, Mercedes replace the engine with a 1897 cc overhead cam unit. This engine was used until 1962 when production ceased.

The design of the unitary body-shell became a standard that Mercedes mimicked in many of its saloon models throughout the years.
By Daniel Vaughan | Nov 2005
Pioneer of modern automobiles: the Mercedes-Benz 180 (W 120) debuted in 1953
• First Mercedes-Benz passenger car with unibody and three-box design • First 'spy photo' in automotive history The première of the Model 180 (W 120) in 1953, today lovingly referred to as the 'Pontoon Mercedes' (or the 'Roundie'), was a technical and aesthetic milestone in the history of the passenger cars from Mercedes-Benz. The intermediate saloon was the first car from the Stuttgart-based brand to feature a unibody and at the same time the first whose bodywork was designed in the form of...[Read more...]
100 YEARS ON AND VAUXHALL'S 30-98 IS STILL KING OF THE HILL
Largest gathering of 30-98s in recent years recreates Higginson's hillclimb success Luton/Waddington Fell – One hundred years to the day after Joseph Higginson achieved fastest time of the day at Waddngton Fell Hillclimb in the first Vauxhall 30-98, 33 surviving models – around 20 per cent of the cars left in the world – charged up the same hill to celebrate the 1913 event that marked the debut of the world's greatest sporting car. Organised by the 30-98 Register and Lancashire Auto...[Read more...]
The world-renowned 'Old Bill' Comes to Market
The world-renowned 'Old Bill', which has featured in every book ever written about the incomparable Brough marque, ticks all the above boxes and just about every other one too. It has been consigned by H&H for auction as part of the Roger Allen Collection at the company's Duxford sale on October 4. However, it can be viewed as early as April 28/29 at the International Classic Motorcycle Show, Stafford. It carries an estimate of £250,000-270,000. The motorcycle originally known as 'Spit & Pol...[Read more...]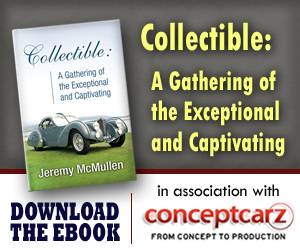 Similarly Priced Vehicles from 1954
Porsche 356 ($2,995-$4,580)
Jaguar XK-120 ($3,350-$4,000)
DeSoto FireDome ($2,650-$3,557)
Jaguar XK140 ($3,450-$3,450)
Chrysler New Yorker ($3,200-$4,365)
Packard Cavalier Series 5402 ($3,345-$3,345)
Buick Century Series 60 ($2,520-$3,470)
Buick Series 70 Roadmaster ($3,270-$3,520)
Allard K3 ($3,400-$3,400)
Mercedes-Benz
Monthly Sales Figures
Volume
December 2014
37,297
November 2014
37,110
October 2014
30,733
September 2014
29,523
August 2014
28,958
July 2014
29,406
June 2014
28,707
May 2014
26,617
April 2014
28,281
March 2014
29,316
February 2014
22,609
January 2014
23,892
(More Details)
© 1998-2014. All rights reserved. The material may not be published, broadcast, rewritten, or redistributed.