1956 Buick Series 70 Roadmaster Riviera news, pictures, specifications, and information

Tweet
| | |
| --- | --- |
| | Convertible Coupe |
Roadmaster was the top-of-the-line offering for Buick in 1956. Buick produced 4,354 Roadmaster Convertibles and that was less than 1% of the total Buick production.

The car weighs 4,395 pounds and was powered by a 322 cubic-inch, V8 engine. Horsepower was increased to 255 and the car is capable of doing 110 MPH. Base cost was $3,704 plus options.

This particular car was manufactured in the Wilmington, DE General Motors assembly plant.
This 1956 Buick Roadmaster Series 70 Convertible is an all-original automobile that rides on its original tires. The odometer shows only 30,600 miles from new. The paint, chrome and interior are just as they left the Buick factory. The current owner purchased the car from its original owner in 1986.

The Roadmaster was powered by Buick's 322 cubic-inch V8 that developed 245 horsepower that was good for zero-to-sixty in 11.7 seconds and was capable of 110 miles per hour.
The Roadmaster named first appeared on Buick automobiles in 1936 as a celebration of their engineering improvements and advancements in design. The Buick Series 80 became known as the Roadmaster. The Roadmasters were built on the longest wheelbase Buick had to offer. From 1946 through 1957 they were the most elegant and prestigious automobiles that Buick sold.

From 1936 through 1948 the Roadmaster appeared in coupe, sedan, convertible and station wagon bodystyles. A hardtop coupe was added in 1949 and dubbed the Riviera.

The Roadmaster named reappeared in 1991 and continued in production until 1996. It served as a replacement for the Electra model line and offered as an Estate Wagon. A sedan was introduced in 1992.

The end of the 1953 Buick Roadmaster station wagon meant the end of the last wood-bodied station wagon to be mass-produced in the United States. In 1996, the end of the Buick Roadmaster Estate Wagon meant the end of the full-size family station wagons.
By Daniel Vaughan | Mar 2006
For more information and related vehicles, click
here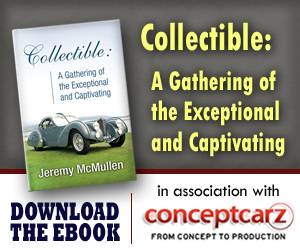 Similarly Priced Vehicles from 1956
Porsche 356A ($3,210-$5,900)
Jaguar XK-140 ($3,645-$4,300)
DeSoto Fireflite ($3,028-$3,564)
DeSoto Adventurer ($3,680-$3,680)
Chrysler Windsor ($2,770-$3,500)
Packard Executive Line ($3,465-$3,560)

Average Auction Sale: $37,379
Buick
Monthly Sales Figures
Volume
December 2014
20,357
November 2014
19,143
October 2014
18,699
September 2014
17,466
August 2014
22,143
July 2014
17,683
June 2014
21,403
May 2014
19,957
April 2014
19,214
March 2014
20,428
February 2014
19,192
January 2014
13,278
(More Details)
© 1998-2014. All rights reserved. The material may not be published, broadcast, rewritten, or redistributed.