1930 Lincoln Model L news, pictures, specifications, and information

Tweet
The Lincoln Motor Company was founded in 1917 by Henry Leland to produce Liberty Aero engines during World War I. Leland, who had founded Cadillac in 1903, decided to re-enter the luxury car market after the war was over with a new car; the Lincoln.

The first model, the Model L was produced from 1921 to 1930. The Model L, powered by a V-8 was comparable in size and price to a Cadillac, but had a larger more powerful engine. The price of between $4,600 and $6,600 made the car only available to the most well-to-do. Leland's forte was not in styling and the car suffered from a stogy appearance, and bad economic times. Leland ended up selling out to Henry Ford in 1922. Lincoln was refined through the styling genius of Edsel Ford, creating designs that would make Lincoln one of the premier motor cars in the world.

The 1930 Model L featured a 384 cubic-inch engine producing 90 horsepower. The 136-inch wheelbase could be fitted with custom built coachwork. LeMay museum's car featured here has a Willoughby Town Sedan body. Only about 244 were produced in 1930 with a base price of $5,900. The Willoughby Company was one of America's larger custom body builders and they specialized in chauffer-driven town cars, landaulets, and limousines. Willoughby's quality and workmanship was first, although their styling tended to the conservative. Willoughby built their custom bodies in Utica, New York from 1903 through 1938.
There were minor changes for the Lincoln Model L in 1930, as the company was devoting their resources to the Lincoln Model K, which was set to appear in 1931. In many ways, the Model L was unchanged from the prior year. Noticeable changes were a painted bumper which now matched the body color. The drop tops were given a natural canvas tops and spare wheel covers gave the vehicle a modern appearance.

For 1930, Lincoln produced 4356 cars with twenty models to choose from.

Under the bonnet was a 384.8 cubic-inch L-head V8 engine that had three main bearings and Stromberg carburetors. it was capable of producing 90 horsepower. There was a three-speed sliding gear transmission and four-wheel mechanical drum brakes. All Lincolns, in 1930, were given four wheel brakes. Top speed was achieved at 80 mph with fuel consumption of 12 miles per gallon.

This 1930 Lincoln Model L Sport Phaeton was offered for sale at the 2007 RM Auctions held in Amelia Island, Florida where it was estimated to sell between $100,000 - $125,000. This model, known as a Model 176A, has four doors and seating for four. Only 53 of these Sport Phaetons were built in 1930 and sold for around $5,000, a considerable cost at the time.

This car is finished in gray and black with a tan top. A restoration was undertaken in 1990 and constructed to original, like new conditions. The Lincoln was judged 99 points and given a CCCA Senior award. It won Best in Class at the Lincoln Owners Club Annual National Meet.

A mechanical restoration was commissioned in 2005 and took part in the CCCA Grand Experience at Hickory Corners, MI a year later. It completed the 90 mile tour and was awarded a Class Award.

At auction, the estimated value was accurate and the vehicle was sold for $118,800.
By Daniel Vaughan | Mar 2007
Convertible Victoria Sedan
Coachwork: Dietrich

By 1930, the Lincoln Motor Company was being run by Edsel Ford. These Lincoln L Series cars were the first to have the famous leaping greyhound mascot on the radiator. The greyhound design was handpicked by Edsel, who commissioned the first one from the Gorham Foundry in 1929.

This 1930 Lincoln Model L Convertible Victoria with coachwork by Dietrich was on display at the 2006 Pebble Beach Concours d'Elegance. This vehicle has many unique features, such as the front headlights. There is a side mounted spare tire and rear-mounted trunk. The cars interior is in unrestored condition, but looking rather well for its age.
By Daniel Vaughan | Sep 2010
The Lincoln marque came in existence in 1917 with the purpose of building Liberty aircraft engines during World War I. It was Henry Martyn Leland's second automobile company formed after he left Cadillac in a dispute with General Motors president Billy Durnat. As the First World War came to an end, the government contracts were canceled. Instead of laying off the work force, the business was converted to automobile production with the first Lincolns cars making their appearance in September of 1920.

It had taken a few years for the Lincoln's to convert to automotive production, and this was due to Leland's quest for excellence and perfection. A nationwide recession after the War put Lincoln into receivership and was later rescued by Henry Ford. The company was purchased for eight million dollars in 1922. Leland remained with the company for only four months, as a dispute between Leland and Ford had him abandon the Lincoln Company and ultimately the automotive business forever.

The Lincoln automobiles became Ford's flagship vehicles with the direction of the company put into the control of Henry's son, Edsel. Many of the cars were designed by legendary coachbuilders such as Brunn, Judkins, Willoughby, Murphy and Locke who outfitted the cars with some of the most desirable custom creations of the era.

This particular vehicle has a Locke body finished in Dual Cowl Phaeton configuration. It is believed that this car was once owned by Edsel Ford and Governor Frank Fitzgerald of Michigan. It spent twenty-one years of its life in the care of Eugene Eldridge. Other owners include David Rehor and Rick Caroll. In 1995 it was purchased by John Hazlitt at auction and later sold it to Mr. David Uihlein. It is finished in its original colors of Power Blue and Silver with black fenders and chassis. The interior features leather upholstery in Saddle Brown. It has its original side curtains and rods still in their factory packaging which were discovered upon removal of the front seat cushions. It has been treated to a restoration since new, and is in excellent condition. It was brought to the 2007 Monterey Sports & Classic Car Auction presented by RM Auctions, where it had an estimated value of $125,000 - $175,000. It was offered without reserve which worked well for the buyer who purchased this magnificent automobile for $93,500 including buyer's premium.

The DC Phaeton body is one of the more attractive of its kind, having been created by the legendary Locke & Company of New York City. Their history dates back to the dawn of the automobile and their craft was perfected by clothing such prestigious chassis as Duesenberg, Rolls-Royce, Packard and Pierce-Arrow. In 1926 the company expanded their operations with a new factory located in Rochester, NY. The first Locke bodied Lincolns appeared in 1926 appearing in roadster, convertible, town car and landaulette styles in the Lincoln catalog. The DC Sport Phaeton bodies of Style 163B were built during 1927 through 1929 with a total of 298 created. This example with chassis number 656574 is the only one known to have been fitted to a 1930 chassis and is believed to have been near the end of the run. It was finished in either September of October and given the benefit of 1931 styling features such as its bumpers, horns, lights, steering column and luggage rack.
By Daniel Vaughan | Dec 2007
Lincoln made subtle changes to the Model L for 1930, helping to stimulate sales. Another feature was the introduction of four-wheel mechanical drums on the Model L, along with the added benefit of Gemmer worm and roller-type steering that gave more precise steering and considerably improved overall handling. Top speed was in the neighborhood of 80 miles per hour, with a 10-to-30 mile per hour time of 5.2 seconds and fuel consumption of 12 miles to the gallon.

This example is one of around 100 units that were given LeBaron coachwork in the style of Convertible Roadster. These were priced at $6,900 new which made them obtainable only to the wealthy society. The current owner of this car is the singer-songwriter Toby Keith and has been in his family for several years, receiving a professional restoration by Gleen Wright Restorations. The car is painted in gray with black fenders, a tan cloth top and matching leather upholstery. Notable features include the rumble seat, golf bag/luggage door, dual sidemounted spares, opening windshield, chrome dashboard and instrument pane with a Seth Thomas clock, and a wood four-spoke steering wheel.

In 2009, this Model 185 L Convertible Coupe Roadster was offered for sale at the Automobiles of Arizona auction presented by RM Auctions. It was estimated to sell for $90,000 - $120,000. The lot was sold for a high bid of $75,000 including buyer's premium.
By Daniel Vaughan | Apr 2009
This 1930 Lincoln Sport Phaeton was purchased new by an individual living in New York, who would keep the car until 1956. It then passed through several owners before coming into the Harrah Collection in 1977. Dr. Atwood purchased it from the Harrah's dispersal auction in September of 1984. It has been driven just 62 miles since that time.

The paint was probably re-applied in the 1950s. It shows some chips and pits. The car is straight and all the doors close well, but it is original and not without its flaws.

There were a mere 90 examples of these factory-built dual cowl phaetons built in 1930. Power is from the 384.8 cubic-inch L-head V-8 engine and there is a three-speed manual transmission.

In 2009, this DC Sport Phaeton was offered for sale at the Automobiles of Arizona auction presented by RM Auctions. It was estimated to sell for $80,000 - $110,000 and offered without reserve. The lot was sold for the sum of $63,250 including buyer's premium.
By Daniel Vaughan | Apr 2009
The first Lincolns under Ford control appeared in 1923 with minor improvements. What remained was Henry Leland's engineering brilliance, in particular, with big Lincoln V-8 and its 'fork and blade' connecting rods. This innovative and costly design allowed the cylinders to sit perfectly opposed from one another, bank-to-bank, making the Lincoln engine Detroit's smoothest operating V-8.

The 1930 Lincoln L Series was powered by a 385 CID L-head V8 engine with three main bearings and a Stromberg carburetor which offered 90 horsepower. The power plant was coupled to a three-speed sliding gear transmission and installed in a 136-inch wheelbase chassis with four-wheel brakes. The car weighed between 4750 and 6000 lbs depending on the coachwork. Top speed was 80 mph. The L Series was production in 1930 was 3,222 vehicle and prices ranged from $4200 to $7400.

1930 was the final year for the Lincoln L series and would be replaced the following year with a newly designed model. The 1930 was the most refined of the entire L series, particularly with its new worm and roller-type steering.

Judkins used a unique windshield on many of their bodies, known as the 'Brewster windshield.' There is no rumble seat; this is strictly a two-passenger car. This example has dual rear-mounted spare tires and the golf club compartment door on the passenger side. Price new in 1930 was $5,000. The leather covered roof was standard trim and additional features included the golf club bag door and dual rear mounted spare tires. It was originally sold in California and found in the 1950's by Lincoln collector Jack Passey.

The Judkins two-passenger coupe was a popular design and was featured at the annual automobile salons from 1926-1933. This Judkins Type 170 two-passenger coupe design was introduced in late 1928 and built through 1930. Only 40 examples were produced in 1930.
Sport Roadster
Coachwork: Locke
Chassis Num: 13-4
Engine Num: 62161

Henry and Wilford LeLand's Lincoln Motor Company began producing Liberty airplane engines in 1917. Leland decided to enter the automobile production business after the contract for the Liberty engines were fulfilled. The first cars were produced in 1920 but by 1922, after facing financial difficulties, Lincoln was acquired by the Ford Motor Company. Edsel Ford took the helm and saw the need to upgrade the styling of the Lincoln product line. He enlisted the finest American coachbuilders to produce new stylish bodies for the company.

By 1930 Lincoln was well established as a premier luxury automobile manufacturer. They exhibited many special custom bodied cars at the major auto shows. Lincoln exhibited at the 1930 Automobile Salon Show in New York City and Chicago. On the stand was a line of custom bodied cars including a Locke and Company bodied Sport Roadster. Priced at over $5,000 the Locke and Company body had an unusual disappearing top and a unique folding arm rest. Only 15 of this body style were ever produced.

This sporty roadster was created by Locke & Company for Lincoln to debut in the 1930 auto shows in New York, Chicago and Los Angeles. The catalog of custom bodies listed its special features including the disappearing top, which is completely hidden under the rear cowl when put down and an armrest in the center of the front seat - very unusual for the time. It also sports a rumble seat and golf door.

The car was seen and ordered at the Chicago show and delivered to a prominent doctor in February of that year. Only 15 of this model were produced, this being #13-4 type 5000, model 191 and engine #62161. Number 13 was the body tag designation for Locke and #4 was its production number of the 15 made. That makes this the oldest survivor of the three remaining Locke Sport Roadsters.

The current owners are the fourth owners - and they purchased the car in 1978. The car was restored by the owner's father who enjoyed doing it as a hobby.
Philadelphia based Derham Coachbuilding Company was in operation until 1974. In 1928, the firm designed a four-passenger convertible phaeton on a Hispano-Suiza chassis for Countess Holstein. The car was displayed at Derham's showroom while two other examples were built by Derham's craftsmen for Chrysler and Packard chassis.

1930 was the final year of Model L production. Lincoln added the Derham design to its custom-body catalogue for 1930, and only 20 examples were built, with just three known to survive. The Derham convertible phaeton was a true open phaeton and a rakish sedan with crisp lines flowing into a sloping rear deck. The top could be fitted over the tops of the front and rear windows.

This particular example was carefully detailed by John Maitland, who purchased the Lincoln in March of 1952 for $200 from the Estate of Daniel Cook, who was given the car by his elder aunts, who had reportedly acquired the car directly off the floor of the New York Auto Show when new. When Mr. Maitland, purchased the vehicle it was in good original condition with approximately 50,000 miles. Mr. Maitland replaced the muffler, tailpipe, and running boards. The car was repainted and was given a new convertible top and spare-tire covers.

After transferring to Detroit in 1956, Mr. Maitland sold the Lincoln. In 1958 it was acquired by Lima, Ohio's Norman Delaney, who had the engine overhauled, installed new rear-end seals, and retained the car through 1969. The following year it entered the Tom Lester Collection where it was refinished in Light Tan with Coffee accents and Orange wheels.

The L-head V8 engine displaces 384.8 cubic-inches, produces 90 horsepower, and is mated to a three-speed manual transmission.

In 2012, the car was offered for sale at the St. Johns sale presented by RM Auctions. It was estimated to sell for $140,000 - $170,000. As bidding came to a close, the car had been sold for the sum of $100,000 inclusive of buyer's premium.
By Daniel Vaughan | Oct 2012
This 1930 Lincoln 'L' Sports Phaeton was invited to the inaugural 1996 Amelia Island Concours and returned 18 years later to the 2014 Amelia Island Concours.

The Type 176-A body style was first offered in August 1929 at $4,200 F.O.B. in Detroit. This particular car was assembled April 28th of 1930 with a special order auxiliary windshield benefitting rear seat passengers.

While Henry Leland, 'The Master of Precision' and creator of the Lincoln automobile was deeply dedicated to the highest manufacturing standards, it was Edsel Ford who developed the style of the marque. Edsel worked with the most noted coachbuilders of the time to provide a wide range of factory customs, with bodies built in the Lincoln plant of equal quality as well.

This car was restored for the former owner some 3 decades ago.
The Lincoln Motor Company was founded in 1917 by Henry M. Leland and acquired by Ford in 1922. Leland, one of the founders of Cadillac, had left Cadillac during the First World War to form the Lincoln Motor Company, which was intended to build Liberty aircraft engines. He had left Cadillac due to a disagreement with General Motors boss William C. Durant. When Leland left, he was 74 years old, and chose the name Lincoln after the President he had voted for in 1864. At the conclusion of the War, Leland was forced with the decision to close the plant, or try to find another business for the 6000 employee's and the factories. The factory was retooled to accommodate luxury automobile manufacturing.

The transition period and process was difficult and the company entered financial difficulties. It was bought by the Ford Motor Company, and served as a personal victory for Henry Ford. During the very early years of automobile production, Henry Ford had been forced out of his second company by a group of investors led by Leland. Henry Ford's original company was later renamed Cadillac and later purchased by rival General Motors. This would later become Lincoln's chief competitor.

In 1927, the Lincoln marque adopted the greyhound as their emblem, which was later replaced with diamond, which is still in use in modern times.

The Lincoln L Series was powered by a 60-degree V8 engine producing 80 horsepower and had a guaranteed top speed of at least 70 mph. Those who did purchase a very early Lincoln automobile had to wait nearly a year for delivery, as the company was behind by eight-months and deliveries did not commence until September of 1920. The post-war recession, slow delivery time, and dated appearance all affected sales negatively. The board members put the company up for sale in 1922, and Henry Ford took the opportunity to enter the luxury car segment.

Henry's son, Edsel Ford, was given the responsibility of running the Lincoln Company. Quality and sales improved. The engines were given aluminum pistons and improved cylinder head cooling which greatly increased the vehicles durability, ride, and performance. The wheelbase was enlarged from 130-inches, to 136-inches in 1923. Some of the finest coachbuilders of the time were invited to work their craft. Names included Brunn, Dietrich, Holbrook, Judd, LeBaron and Locke.

By 1928, the engine had been enlarged from 357.8 cubic-inches to 384.8 cubic-inches and horsepower increased to 90.
By Daniel Vaughan | May 2007
Considered to be one of the most elegant of chauffer-driven automobiles of the 1920's, the Lincoln Model L Towncar was introduced in 1924. The Model L was an exclusive portrayal of the brand that represents everything that embodies American Luxury, Lincoln. Founded by Henry M. Leland in 1917, Lincoln Automobiles were operated under the Ford Motor Company. LeLand's favorite President had always been Abraham Lincoln, and at the age of 74, Henry founded the Lincoln Motor Company.

Beginning with the same desire for upscale markets that has carried through the years, the vehicles produced in the 1920's were just as exquisite and they are today. Leland has been recognized for his reputation for quality vehicles for the entirety of his career. Also known for prestige and status, the Lincoln automobile has been produced upon a standard of luxury and excellence.

Leland was an expert at producing cars that were of the greatest care and quality, but he was not adept at adding the finer points of styling to the Lincoln. The tight economic times and the stogy appearance of the Lincolns forced sales to droop. Customers could not afford the $4600-6600 price tag, though it was comparable in size and price to the Cadillac, the amount equaled most annual salaries. The Ford family swooped in at this time and purchased Lincoln at an incredibly low sales price.

Eventually Edsel Ford came onto the scene with his passion and flair for the finer things in life, and soon became responsible for the refined, elegant styling that made Lincoln one of the premier motor vehicles in the world. Hand selected by Edsel and produced by Gorham, an auspicious greyhound mascot was mounted to the Lincoln Model L Towncar in 1929.

Coachbuilder Judkins was responsible for the bodying of the Model L. Powered by a flat-head V8 engine of 358 inches, the Model L was capable of delivering 90 horsepower through a 3-speed manual transmission. By 1923 the 136 in, version was the only one left while the 130in wheelbase was dropped. In 1925 the Model L was being shaped into a truly exquisite vehicle under the skill and direction of Edsel Ford's designs in 1925. Minor styling updates were very apparent.

Edsel also became the first luxury car builder that made custom bodied vehicles during the mid-20's that were directly available in catalogue form that was from the automaker itself. Custom body manufacturers were also used extensively which resulted in the increase of more styling improvements and updates. The most exclusive and expensive Lincoln model cost $7200 in 1925.
Having created a reputation in 10 years which Cadillac, Packard and Pierce-Arrow had attempted for nearly 30, Lincoln rounded out the model run of the L in 1930. A more refined V8 and available 120 HP in the Model K eventually replaced the Model L in 1931. The Model K also featured duo servo brakes and 145 inch wheelbase.

Equal to the finest vehicles in the world, the Lincoln had very clearly established itself as a producer of luxury vehicles. (Ironically enough, the most consistent competitor that Lincoln has faced for decades has remained Cadillac, a company that was also founded by Henry Leland.)
By Jessica Donaldson
For more information and related vehicles, click
here
Two Best of Show Winners : Similar Designs : Same Owner
When these two vehicles won Best of Show honors at major Concours d'Elegance events, they both were owned by Judge Joseph Cassini III. The green colored Chrysler 4 door Phaeton with tan convertible top wears coachwork by LeBaron. In 2012, it won the Best of Show title (for an American car) at the Concours d'Elegance of America at St. Johns. The other car is a Packard 2 door Convertible Victoria with coachwork by Dietrich. It won this years Pebble Beach Concours d'Elegance Best of Show honors...[Read more...]
63rd Pebble Beach Concours d'Elegance Names 1934 Packard 'Best of Show'
The competition showcased 248 cars, including 48 from abroad PEBBLE BEACH, Calif. (August 18, 2013) -- A 1934 Packard 1108 Twelve Dietrich Convertible Victoria owned by Joseph and Margie Cassini III of West Orange, New Jersey, was named Best of Show at the 63rd Pebble Beach Concours d'Elegance, held Sunday on the 18th fairway of Pebble Beach Golf Links at Pebble Beach Resorts. The event showcased 248 cars from 36 states and 12 countries and raised $1,277,007 for charity. 'This Pack...[Read more...]
Edsel Ford's Speedster Stars at 'The Amelia'
Edsel Ford's 'continental car', a custom boattail speedster, will take its rightful place in the Sports Car Class of the 18th annual Amelia Island Concours d'Elegance. In the shape of Edsel's seminal speedster is the genesis of Ford's legendary design department. Edsel Ford was hardly 'a chip off the old block'. The acorn fell well away from the mighty oak that was Henry Ford, founder of the Ford Motor Company. Edsel was not just the President of Ford, he was a car guy to his core. His ta...[Read more...]
Lincoln at Los Angeles Auto Show Press Days: Celebration of Its Past and Future As Brand Rolls Out Its Reinvention
> The brand pays tribute to its heritage today, displaying seven of the most influential Lincoln designs > Thursday sees a display full of the all-new MKZ premium midsize sedan and MKZ Hybrid, the future of Lincoln, on the Lincoln stand > Lincoln launches on Tumblr http://lincolnnow.tumblr.com beginning with the visually stunning classic Lincolns shown on the stand and select images from archives. Continues with an all-new collection of photographs by photographers Jamie Beck and Kevin Burg ...[Read more...]
Cherished Classics From The Pettit Collection Will Be Offered Without Reserve
• The 1929 Duesenberg 'Blue J' and 11 collector cars from the William A. C. Pettit, III Collection will be sold at Gooding & Company's Pebble Beach Auctions
• Estate Proceeds will benefit the Shriners Hospital for Children®-Tampa
Gooding & Company, the acclaimed auction house celebrated for selling the world's most significant and valuable collector cars, is honored to present the finest automobiles of the William A.C. Pettit, III Collection at its Pebble Beach Auctions on Aug...[Read more...]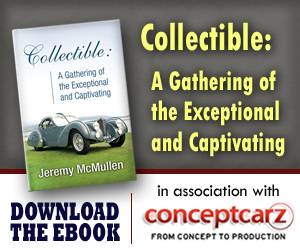 Lincoln
Monthly Sales Figures
Volume
December 2014
9,690
November 2014
8,113
October 2014
8,883
September 2014
7,257
August 2014
8,146
July 2014
7,863
June 2014
7,271
May 2014
8,845
April 2014
6,803
March 2014
8,969
February 2014
6,661
January 2014
5,973
(More Details)
© 1998-2014. All rights reserved. The material may not be published, broadcast, rewritten, or redistributed.