1911 Rolls-Royce 40/50 HP Silver Ghost news, pictures, specifications, and information

Tweet
Known simply as 'The Best Car in the World', the 40/50 hp Rolls-Royce was produced from 1907 until 1926. The name 'Silver Ghost' was given to the 13th 40/50 produced that was used by the company for test runs and reliability trials. That car was so reliable that it currently has over half a million miles on it and is still retained by the company. This example has similar coachwork and was built by the same firm, Barker. It dates from 1911 and rides on the early style wooden artillery wheels.
Edwardian Elegance for the Maharaja of Mysore
The rulers of India, the Maharajas of various states and city-states, were loyal customers of the Rolls-Royce marque. Many lived a very lavish lifestyle in palaces with staff and attendants to wait on their ever need and desire. When they traveled they were often accompanied by large numbers of guards, retainers, family and staff. Rolls-Royce had a colonial model which was well suited to the rougher roads and conditions of remote regions, and a popular choice for many of the Maharajas. They were fitted with a wide variety of coachwork for entertainment, hunting, ceremony and transportation.

The coronation of King George V was celebrated by all of the Princes of India in what was called the Delhi Durbar. This beautiful Rolls-Royce is one of eight Silver Ghosts with identical landaulette bodies provided for this special event. After the coronation, it was presented to the Maharaja of Mysore, who had it rebodied with this magnificent open (to suit the tropical climate) Victoria to be used for parades and other special ceremonies by the Maharaja.

The eight identical landaulette bodied cars were built by Barker, Hooper, Windovers, Mulliner and Thrupp & Maberly. This car, with chassis 1683, was the only on bodied by H.J. Mulliner and was fitted with Pullman Limousine coachwork.

Following the Durbar, ownership passed to Krishna Raja Wadiyar IV, Maharaja of Mysore. At some early period in its life the Mulliner Pullman limousine coachwork was removed and rebodied wih this open Victoria. It was used for parades and similar ceremonial occassions.

The passengers riding in the elevated rear seat are protected from the sun by a folding victoria top. The large umbrella in the rear was to provide partial shading for the guards and retainers standing at attention in the sun. A very thoughtful gesture on part of the Maharaja.

The car returned to England in the 1950s and treated to a restoration. Upon completion, it was sold at auction to James Leake for the price of $27,000, a high price at the time. Millard Newman became the cars next owner and then purchased by Richard Solove in 1993. He commissioned Dave Hemmings to perform another restoration which still shows nicely in modern times.

At the 1994 Pebble Beach Concours d'Elegance it was awarded first-in-class honors and earned the Millard Newman Award at Amelia Island in 2003.

This Silver Ghost has a side-valve, six-cylinder, 7428cc engine producing 48 horsepower at 1,250 rpm, and a three-speed transmission. The seven-bearing crankshaft has full pressure lubrication and the center main bearing is made specially large to remove vibration, essentially splitting the engine into two three-cylinder units. Two spark plugs are fitted to each cylinder with a trembler coil to produce the spark with a magneto-the instruction was to start the engine on the trembler/battery and then switch to magneto. The substantial chassis had rigid front and rear axles and leaf springs all round. The success of the model led to the company dropping the previous range of cars and following a one model policy until the launch of the 20 hp in 1922. In all, a total of 8,416 Silver Ghost cars were produced from 1907 to 1926, including 1,703 from the American Springfield factory. Many are still running to this day. The Silver Ghost was the origin of Rolls-Royce's claim of making the 'Best car in the world' - a phrase coined by the prestigious publication Autocar in 1907.

In 2007 it was brought to the Gooding & Company auction held in Pebble Beach, Ca where it was estimated to sell for $800,000-$1,200,000 and offered without reserve. Those estimates proved very accurate as the lot was sold for $990,000 including buyer's premium.
This car was originally built for Robert Hardy Williamson, a successful ship builder from the Northwest coast of England. Most Silver Ghosts are just that - silver - having German silver brightwork. When Williamson first saw the car, he thought it should be brass like other cars of the era, and had it changed. This car is an early 'Ghost,' being built before the First World War. But it is still quite capable, having traveled over 6,500 miles last summer in the UK and through the French and Swiss Alps.
This Rolls-Royce Silver Ghost has a period Roi-des-Belges Tourer body with coachwork that is believed to be by Alford & Alder. It is an RROC national Meet Best in Show, AACA Senior National Award Winner. It has been given a professional restoration since new and remains in excellent condition in modern times.

The car is powered by a 7428cc inline, L-Head, six-cylinder engine (number 74) with a single updraft carburetor, developing 48 horsepower at 1000 RPM. The engine is coupled to a three-speed manual gearbox and braking is comprised of two-wheel drum brakes. The suspension on this right-hand-drive vehicle consists of semi-elliptic leaf springs on the front and three-quarter elliptic on the rear.

The car has all bright-work in brass, a Boa bulb horn and Smith's speedometer and trip odometer. Additional features consist of a tilting windscreen, a full set of spring gaiters and a complete set of engine and transmission pans.

In 2009, this Rolls-Royce was offered for sale at Gooding & Company's Auction in Pebble Beach. The lot was estimated to sell for $600,000 - $700,000. As bidding came to a close, the lot had been sold for the sum of $682,000, inclusive of buyer's premium.
By Daniel Vaughan | Mar 2010
| | | |
| --- | --- | --- |
| | | Tourer |
The Rolls-Royce model first introduced in 1906 was not initially referred to as a Silver Ghost, but rather the '40/50', referring to its 40 taxable HP and 50 true HP. Silver Ghosts became known not only for their incredible reliability, but also for their virtually silent operation, smoothness and absence of vibration. It has 40/50 hp, 7428cc L-head six-cylinder engine with a three-speed manual transmission, solid front ale, live rear axle, two-wheel mechanical brakes and a 142.5 inch wheelbase. In 1958 it was bought and imported to the United States. Finished in garnet red, with black trim and gold pin striping, the car is trimmed in rich tan leather with tan top, tonneau and side curtains, it is simply one of the most striking Silver Ghosts extant. The coachwork is accented with flawlessly restored brass bright work.
'The Best Car in the World' - a claim first made in 1911 was bolstered by a Silver Ghost covering 14,371 miles nonstop, except for Sundays, without any problems. This Rolls-Royce was originally a Derby trials car and then used for the 'London Open Trials.' It is believed the car remained at the Rolls-Royce factory as a test car for an extended period. The first owner of the car took possession in 1912, around a year after it had been built.

The car was sent to the Rolls-Royce Conduit Street showroom, where it received styled Torpedo coachwork from Barker, as well as detachable Vinet rim wheels and nickel fittings throughout. The vehicle was pained in grey with dark green leather. The first owner was R.G. Reid of the Bank of Montreal, who took delivery in May of 1912. The car was used for two years before it was sent back to Bakers for new bodywork. It was given formal 'Limousine Landauelt' coachwork which was more suitable for chauffeured driving.

By 1954, the car was in the ownership of Mr. Gordon E. Smith of the Orillia, Ontario area. In the mid-1970s, the car was discovered as a complete rolling chassis by Mr. Joe Loecy, who had earlier purchased another Silver Ghost, chassis 53 MA, from Mr. Reid. Millar Newman acquired 1797 and was able to find a correct period-style body from a Thomas Flyer having coachwork by F.R. Wood. The car passed through several more owners before coming into the car of Mr. Bill Haines in 1988. Mr. Haines treated the car to an extensive cosmetic restoration. In 2003, the car was purchased by John O'Quinn.

In 2011, the car was offered for sale at the Amelia Island auction presented by RM Auctions. The car was estiamted to sell for $350,000 - $500,000. As bidding came to a close, the car had been sold for the sum of $506,000, including buyer's premium.
By Daniel Vaughan | Mar 2012
In the affluent years preceding World War I, Rolls-Royce Silver Ghosts were often bodied with formal limousines with high roof lines to accommodate the top hats of their owners. This Hooper Limousine, built in 1914, was the second body on this chassis, but it is virtually identical to the original barker body ordered by the car's first owner, Colonel Sir Albert Bingham of Sheffield, England.
The 1911 Rolls-Royce 40/50 HP Silver Ghost two-passenger roadster with coachwork by Wilkinson was offered for sale at the 2006 RM Auction in Monterey California. It was estimated to sell between $600,000-$800,000. On March 30th, 1911 the vehicle was sent to testing where it was verified to be up to Rolls-Royce standards for excellence. It was then sent to Baker where it was given a Tourer body. The first owner was Mrs. O. White of London; the second owner was Dr. Dossert of Paris and New York. The vehicle was sold again in 1915 to W. T. Kissell of New York.

In 1989 the vehicle was purchased in chassis form and without coachwork. The roadster coachwork, believed to be the work of Wilkinson during the 1960s, was purchased from the late Millard Newman and adapted to the chassis. The body is a copy of work done by H. J. Mulliner for chassis number 60785, said to be the balloon car. Chassis 60785 was owned by the Honorable Charles Rolls who was an avid aviator and balloon enthusiast. A large rear deck in the rear of back of the car provided ample room to carry the basket for his ballooning expeditions.

The restoration was very detailed and down to the nut-and-bolts. Every detail of the vehicle is said to be period correct, except for the addition of an electric starter which is hidden from view. The button was placed under the driver's seat. It has traveled less than 1,000 road miles since the restoration. It was hailed as the finest Ghost in the country. It has won awards in many shows, including the Scher trophy for Best in Show at the R.R.O.C. meet in Kentucky in 2002.

At the RM Auction in Monterey, CA the 1911 Rolls-Royce proved to be very popular as bidding exceeded the estimated value, reaching $858,000.
By Daniel Vaughan | Dec 2006
This Silver Ghost has had more than its fair chance to become a real ghost. In 1914 it was loaned to a British Army General for his official staff car in World War I and returned to its owner in 1917. Again, in World War II, it was loaned to the Red Cross as a staff car. At the end of the War it was willed to the original Chauffer - Mechanic since 1911.

Subsequent owners restored it and participated in shows and driving events. In 2003 it successfully completed the 'Alpine Trial' and in 2007 completed the Canadian Silver Ghost Tour.
In 1906 a new model, the 40/50 horsepower, was developed wîth a longer chassis and a six-cylinder engine. The popularity of the new Rolls-Royce grew quickly as it developed a reputation for smoothness, silence, flexibility and, above all, reliability. In 1907 a writer from the 'Autocar' described riding in the Rolls-Royce 40/50 hp as '....the feeling of being wafted through the countryside.' Engineers at Rolls-Royce coined the word 'waftability' to encapsulate that sensation. Today it is a word that cannot be found in any direction but it is a key design and engineering criterion.

The twelfth 40/50 produced had all its fittings silver-plated and the coachwork painted in aluminum paint. This car became known as the Silver Ghost and is probably the most famous car in the world. The name was later adopted for all the 40/50 hp car and had an immediate international impact, enhanced by the coachbuilders of the day, who could produce bodies of breathtaking beauty. The Silver Ghost was, quite simply, in a class of its own.

The motor car's versatility is legendary. It overwhelmingly won every reliability trial and distance record, dominated the great Alpine Trial of 1913 and won the Spanish Grand Prix of that year.


In May 1907, Claude Johnson drove the car to Scotland and back. This run was a precursor to the Scottish Reliability Trial for which the motor car was later awarded a gold model by the RAC.

The original idea was to drive 10,000 miles without stopping the engine, but the Silver Ghost proved so reliable that the target was raised to 15,000 miles. Despite a stall at 629 miles, when rough roads shook the petrol switch to the off position, the Silver Ghost ran faultlessly for 40 days and nights.

A further challenge was designed by Napier for Rolls-Royce to compete against them in a run from London to Edinburgh followed by high-speed runs at Brooklands. But the challenge was to complete the distance without changing gear, as opposed to how far you could travel. The car, driven by Ernest Hives, averaged 24.3 mpg between London and Edinburgh and attained a speed of 78.2 mph at Brooklands.


As an armored car in the First World War The Silver Ghost delivered exemplary service to the extent that Colonel T.E Lawrence (Lawrence of Arabia) is quoted as saying, 'A Rolls in the desert is above rubies'.

In more elegant guise the Silver Ghost was the choice of the rich and famous across the globe. Kings, queens, maharajas, tsars and emperors owned them. The demand for the Silver Ghost was so high that manufacture was started in the Únited States in 1921 and continued in production wîth worldwide success until 1925.
Source - Rolls-Rocye Motor Cars Limited
The Rolls-Royce vehicles have always been the pinnacle of design, technology, and ambiance. The loudest noise that could be heard by occupants of their vehicles was said to be the clock. In 1904 engineer Frederick Henry Royce joined with the entrepreneur and businessman, the Honorable Charles Stewart Rolls. This union became known as the Rolls-Royce Company.

The Silver Ghost became available in 1906 and brought with it quality and technology to a level that had never been seen before on a motor vehicle. Most engines of the time had long and flexible crankshafts that were prone to vibration and noise. The Rolls-Royce engines had large bearings and pressurized oiling systems, secured by seven main bearings. This was then enclosed in a strong aluminum alloy crankcase eliminating much noise and creating a pleasurable driving experience for the occupants of the vehicle. The crankshaft had an accuracy of .00025 on its bearing surface. They were hand polished to remove any surface cracks left by the grinder. Instead of using noisy chains to drive the ignition, Royce used gears. Phosphor bronze and nickel steel were used in the construction of the timing gears which were then ground and polished by hand. The engine was further shortened by casting in triplets. Cooling problems and leaks were eliminated by the removable cylinder blocks and fixed heads. A Royce designed twin jet carburetor gave the engine all the breathing it required.

The Rolls Royce vehicles could accelerate from zero to top speed without shifting. Shifting during the early 1900's was a chore, with the lower gears never being smooth. It was not until top gear was achieved that the automobiles would operate properly. The Rolls-Royce Ghosts would accelerate as though they were being pulled. This feature, coupled with the vehicles silent operation amplified the vehicles prestige and was the ultimate driving experience of its day.

When first introduced, the Ghosts were given a four-speed gearbox with a direct drive third and an overdrive fourth. As time passed, the overdrive was dropped. The chassis was mostly conventional. Royce had fine-tuned the chassis to standards much higher than most marque's of the day. The body was held in place by a live rear axle carried in three quarter elliptical springs. In the front there was a solid axle supported by semi-elliptic leaf springs. Braking was by a food pedal connected to a transmission brake. A hand brake operated twin rear drums.

Where Royce excelled in engineering, Rolls excelled in promoting and marketing. In 1906 a Ghost was entered in the Tourist Trophy Race, one of the most prestigious races of the time. The Ghost emerged victorious - well, much more than that. It had beaten the next nearest competitor by 27 minutes. Next, Rolls and Royce entered a Ghost in a 15,000 mile reliability run in 1907 which it did without incident. Upon its return to the Rolls-Royce shop, it took a small amount of money, about two-pounds or roughly ten-dollars by today's exchange rates, to restore the vehicle back to new condition.

The Silver Ghosts were entered in the Austrian Alpine Trials where the hoods were sealed shut to prevent any maintenance. The Silver Ghosts again dominated the competition and traversed the Alpine passes which were impassable for many motor cars.

This marketing worked and soon the Rolls-Royce vehicles became legendary and renowned for their durability, reliability, and style. To improve upon the prestige even further, Rolls supplied the Silver Ghosts to British royalty, a move that made sure the vehicles were seen in the right places by the right people.

The first Rolls-Royce distributor in the United States was Walter Martin of New York City, who was also a Cadillac distributor. As Cadillac continued to improve the ambiance of their vehicles, Martin naturally gave them more attention as the logistics of company location was in their favor. Rolls-Royce, on the other hand, was an ocean apart.

Over the early years of Rolls-Royce production, Brewster would become more effective in bringing Rolls-Royce chassis to America than Martin. Brewster imported several dozen chassis to supply its coachwork clients.

In 1913, the business manager for Rolls-Royce, Claude Johnson, formed a factory depot in New York and rented space from Brewster. Baker's US agent, Robert W. Schuette was appointed as Rolls-Royce distributor. At the time, Schuette also represented Fleetwood, Holbrook, Brewster, and Quinby. Around 100 Rolls-Royce's were imported over the next two years by Schuette, with around half of them bodied by Brewster.

As the First World War began to escalate, the production of Rolls-Royce automobiles slowed considerably. The factory's attention was turned to cars for military clients. Engines were produced for aircraft. By 1916, there were no more new Rolls-Royces available. Schuette and Brewster were still able to satisfy US demand for Rolls-Royce's by buying up existing chassis, renovating, and then fitting them with new coachwork.
By Daniel Vaughan | May 2008
For more information and related vehicles, click
here
Exceptional European Highlights Added to RM's 20th Anniversary Motor City Sale
• RM Auctions announces a spectacular group of European highlights for its annual Motor City sale, July 26 in Plymouth, Michigan • Led by a 1929 Rolls-Royce Phantom II Barker Torpedo Tourer, built for Indian royalty, the roster of European highlights joins a superb series of American classics at the sale, many of which were conceived and built in Detroit • Celebrating 20 years as the official auction of the Concours d'Elegance of America at St. John's, the single-day sale features an excellent...[Read more...]
Gooding & Company Amelia Island Auction Preview
Gooding & Company, the auction house acclaimed for selling the world's most significant and valuable collector cars, will hold its annual Amelia Island Auction on Friday, March 7 on the Omni Amelia Island Plantation. David Gooding, President and founder: 'Originality was the driving force behind our Amelia Island Auction. As always, our specialists have a keen eye for effective preservation of blue chip category cars. Many of the outstanding examples we selected for this sale are excellent ...[Read more...]
ROLLS-ROYCE CENTENARY ALPINE WORKS TEAM REUNITED AT THE 'NIGHT OF THE WHITE GLOVES'
Rolls-Royce Motor Cars is delighted to announce that the Rolls-Royce Works Team that took part in the 2013 Centenary Alpine Trial will be reunited at the BMW Museum's 'Night of the White Gloves' event on Friday 22 November 2013. Both cars will remain on display until the New Year. The Works Team, comprising the original 'James Radley' 1913 Silver Ghost and the 2013 Alpine Trial Centenary Ghost, joined 47 vintage Rolls-Royce Silver Ghosts in June to tackle 1,800 miles over some of the world's ...[Read more...]
RM Auctions Continues Strong 2013 Auction Season with $9.6 Million Hershey Sale
• RM Auctions generates more than $9.6 million in total sales, with 90 percent of all lots sold, at its annual Hershey, Pennsylvania, sale • Top-sellers: superlative 1933 Chrysler CL Imperial Convertible Roadster achieves $704,000; 1910 Pierce-Arrow 48-SS Seven Passenger Touring, offered for first time in six decades, brings $687,500 • Estate collection of Jim Miller realizes $1,265,000, with numerous lots exceeding estimate • Full results available online at www.rmauctions.com B...[Read more...]
Auctions America Announces Exciting List of Attractions for its Auburn Spring Collector Car Weekend
• Final countdown underway to Auctions America's Auburn Spring collector car weekend, May 9 – 11 at the historic Auburn Auction Park in Auburn, Indiana • Sale lifts the gavel on approximately 500 quality collector cars and features full day of memorabilia • Latest auction highlights include a 1930 Packard Dual Cowl Sport Phaeton, a 1938 Cadillac V-16 Convertible Coupe, and a very rare 1967 Ford Fairlane 500XL R-Code in addition to the previously announced John Soneff estate collection • Week...[Read more...]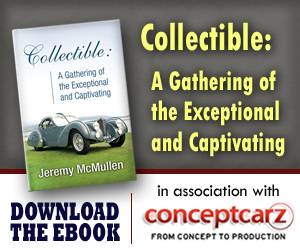 Rolls-Royce
Monthly Sales Figures
Volume
August 2014
75
July 2014
75
June 2014
75
May 2014
75
April 2014
75
March 2014
75
January 2014
86
October 2013
84
September 2013
84
August 2013
84
July 2013
84
June 2013
84
(More Details)
© 1998-2014. All rights reserved. The material may not be published, broadcast, rewritten, or redistributed.