1949 Lincoln Cosmopolitan news, pictures, specifications, and information

Tweet
| | |
| --- | --- |
| | Convertible |
The first all-new postwar Lincolns were introduced in 1949 and were set apart from the 1948 models with a more streamlined appearance and recessed headlights. The top-of-the-line model was the Cosmopolitan and could be distinguished with its one-piece windshield and chrome spears along the front fenders.

Produced until the early 1950s, the Cosmopolitan was offered in four body styles: club coupe, town sedan, sport sedan, and convertible. Weighing over 4,400 pounds, the convertible was the heaviest model and was also the most expensive with a base price tag of $3,948. Only 1,230 convertibles were produced.

Standard features of the Cosmopolitan included power windows, power seats, and a three-speed manual transmission. It was powered by a 336.7 cubic-inch V-8 that produced 152 horsepower.
The Lincoln Cosmopolitan was introduced in the late 1940s and remained in production until the early 1950s. For 1949, the entire Lincoln model line was all new; no longer were there pontoon fenders. In their place were a flowing envelope styling that gracefully drifted down to the rear bumper. The Lincoln models were similar to the Mercury, mostly distinguished by their grille and larger engine.

In 1950, Johnny Mantz finished in 9th place in the Mexican Road Race. They were popular with racers due to their small size and powerful engines. Even the White House ordered 19 examples for presidential, governmental, and VIP use.

The 1951 Lincoln Cosmopolitan was easily identifiable by its front end, which featured sunken in head lights. In the back were slight fins and fender blades.
By Daniel Vaughan | Aug 2007
The whole Lincoln model lineup was revamped in 1949 and lost the dated pontoon fenders and instead received a flowing envelope styling that flowed to the rear bumper. Similar to the Mercury, the Lincoln models grille and larger engines set them apart. Easily distinguished from the 1948 models, these models featured recessed headlights and a more 'streamlined appearance'.

A stately full-size luxury car, the Cosmopolitan from Lincoln was the type of car to chauffeur presidents. Introduced in 1949 the all-new postwar Cosmopolitan was produced until 1954. The design of these elegant models came from high-school dropout turned automobile designer Eugene T. Gregorie, or 'Bob'. Its one-piece windshield and chrome spears trailing the front fenders could easily differentiate the Cosmopolitan.

Available in four body styles, the grand Cosmopolitan came in club coupe, town sedan, sport sedan and convertible. The vehicle had a 125-inch wheelbase, an overall length of 220.5 inches, and a width of 77.8 inches and had a height of 62.7 inches. The most expensive and the heaviest, the convertible had a base price of $3,948. Only 1,230 convertible Cosmopolitans were produced. Weighing around 4,400 pounds, the Cosmopolitan featured a base three-speed manual and a 5.5-liter (337 cubic inch) 152 hp or a four-speed Hydramatic automatic transmission from General Motors.

Sporting a sleek ornament on the hood, the Cosmopolitan was every inch of its detailed body majestically perfect. Suicide doors opened from the B-pillar and the headlights and taillights typified a new styling trend called 'frenching' where parts were recessed into the bodywork. New coil springs were added to the front in 1949. Power windows and power seats became a standard option in 1951.

Johnny Mantz finished in 9th place in the Mexican Road Race. The White House purchased 19 Lincoln Cosmopolitans for their presidential, governmental and VIP needs.

The second generation of the Cosmopolitan was introduced in 1952 and ran until 1954. Following a restyle in 1952, the Cosmopolitan was paired with the new full-sized Capri. Updates this year included sunken headlights in the front end, slight fins and fender blades. Replacing the previous engine was the new OHC 317 cu in (5.2 L) Lincoln Y-Block V8. For long legged passengers leg room in the front was increased to 42 inches. Thanks to the new V8 engine Lincolns won the top four spot in 1952 and 1953 in the Stock Car category of the Pan American Road Race. Lincoln took both first and second place in 1954, its final year.

Based on a regular Cosmopolitan sedan, the Limousine was modified heavily and featured a variety of luxury features. Specially designed for U.S. President Harry S. Truman, the Cosmopolitan Limousine sported gold plating, letter desks and reading lights. Incredibly modern for the day and time, the vehicle featured two-way intercom between the driver and passengers and full power windows, which could be completely controlled from the President's seat. Only 18 of these unique models were built. Nine models were sent to the White House and eight travelled around the U.S. to place Truman often visited. Henry Ford II donated a very special 1950 Cosmopolitan Limousine to Dr. Weizmann in Israel.

Sources:
http://en.wikipedia.org/wiki/Lincoln_Cosmopolitan
http://www.brewtowncruisers.com/Lincoln
http://www.complex.com/rides/2012/11/the-complete-history-of-presidential-rides/2-1950-lincoln-cosmopolitan-limousines

By Jessica Donaldson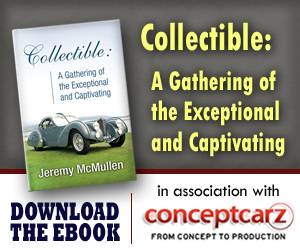 Similarly Priced Vehicles from 1949
Jaguar XK120 Alloy ($3,945-$3,945)
Dodge Coronet ($1,913-$3,675)
Borgward Hansa 1500 ($2,505-$3,655)
Packard Super Eight ($2,600-$4,123)
Cadillac Series 62 ($2,965-$3,496)
Jaguar XK120 ($3,950-$3,950)
Buick Series 70 Roadmaster ($2,616-$3,732)
Chrysler Town & Country ($3,760-$3,760)
Packard Eight Series ($2,225-$3,450)
Packard Custom Eight ($3,755-$4,296)
Buick Series 50 Super ($2,060-$3,180)

Average Auction Sale: $25,383
Lincoln
Monthly Sales Figures
Volume
December 2014
9,690
November 2014
8,113
October 2014
8,883
September 2014
7,257
August 2014
8,146
July 2014
7,863
June 2014
7,271
May 2014
8,845
April 2014
6,803
March 2014
8,969
February 2014
6,661
January 2014
5,973
(More Details)
© 1998-2014. All rights reserved. The material may not be published, broadcast, rewritten, or redistributed.