1909 Buick Model 10 news, pictures, specifications, and information

Tweet
Buick built this model from 1908 thru 1910. Total production was 23,000 units, with 8,100 built in 1909. The car cost about $1,000 new. The car has a 4-cylinder OHV engine and a planitary transmission, brakes on the rear wheel as well as the transmission.

The car will cruise in excess of 40 MPH.
Buick, with Walter Marr's direction, built the sporty Model 10 in 1909. Buick built 8,149 Model 10s out of the 30,000 Buicks built that year. The Model 10 designation had continued into 1909 built the appearance changed through the use of a 92-inch wheelbase. The 4-cylinder engine produces 22.5-horsepower with a displacement of 165 cubic-inches.

The car sold stripped for $900 while the loaded version sold for $1050, which included a surrey seat. The engine followed Buick's style of casting the cylinders in pairs which could not be removed. Adjusting the valves did not require an entire engine overhaul as they were located in their own cages. The 1909 Model 10 earned its nickname, 'The White Flash.'

Buick built 8,149 examples of the 1909 Model 10's of the 30,000 Buicks built that year. The Buick 1909 Model 10 carried it's nickname, 'The White Flash.' The car sold stripped for $900 and loaded for $1,050 which included a surrey seat. The engine followed Buick's style of casting the cylinders in-pairs which could be removed. Adjusting the valves did not require an engine overhaul as they were located in their own cages.

This model Buick, introduced in 1908, was the most popular in 1908, 1909 and 1910 outselling Cadillac and Ford. The four-cylinder engine designed by the famous engineer Walter L. Marr was simple, efficient and trouble-free. The car was produced in two styles, roadster (two or three passenger) and touring four passenger. Thousands were sold and all were painted 'Buick White' thus the tag 'White Streak' was put on them because of their many hill climb victories.
| | |
| --- | --- |
| | Tourabout |
This vehicle was restored by Keith Kruse in 1994 and has been in many 'brass' tours. The engine is a 2-cylinder opposed unit that is located under the car. The Gas tank is under the hood. Brake and high gear levers are outside the cab; it has tilt steering column. The body, chassis and engine are original to the car.
The Buick Motor Company was founded by David Buick in 1903 who quickly found himself in financial problems. William Crapo Durant gained control of the company which was beneficial for the company, as sales, production, and profit greatly increased. In 1908, Buick became a founder member of the General Motors Corporation. This was the same year the Model 10 Buick was introduced. It carried a price tag of $900 which included Buick Gray paint scheme, oil side and tail-lights, acetylene headlights, and bulb horn as standard. The top was optional and cost an additional fee. In total, over 4000 examples were produced in its first year, providing Buick and General Motors with financial prosperity.

In 1909 Buick extended the chassis length to 92 inches. The number of bodystyles and sale also increased, reaching 8,100 units produced. By 1910, Buick was offering the Model 10 in 13 different body styles. The side-mounted spare and a windshield remained as optional equipment.

Production would last until 1910 with a total of 23,000 units being produced.
By Daniel Vaughan | Oct 2007
For more information and related vehicles, click
here
VOLKSWAGEN'S NEW TURBO ENGINES AND 2015 GOLF ON DISPLAY AT THE SEMA SHOW
Tuned Jetta sedans featuring new EA888 turbocharged TSI® engines on display in Las Vegas; First North American tuned seventh-generation Golf debuts before market launch in 2014 Las Vegas, NV - With U.S. sales having more than doubled since 2009, Volkswagen continues its march to sustainable growth with the brand's most compelling lineup in its history and plans to add several exciting new products and innovations in the near future. Two significant enhancements to the VW lineup...[Read more...]
VOLKSWAGEN OF AMERICA REPORTS AUGUST 2013 SALES
- Best-ever August and year-to-date results for Passat and TDI® Clean Diesels •Best August and year-to-date for Passat with 10,194 and 76,364 units, respectively •Jetta Sedan delivered 13,508 units for the month •Tiguan delivered 2,948 units, marking the best August and year-to-date ever •High-mileage, TDI® Clean Diesel models accounted for 30.4 percent of sales in August and 24.3 percent of sales year-to-date, the best August and year-to-date results on record •Passat TDI sales reach 43.8 ...[Read more...]
Golf R Celebrates Its World Premiere At The Frankfurt Auto Show
Wolfsburg, 2 September 2013 –The most powerful Golf in the range excites with 296 horsepower and a 0 to 62 mph sprint time of just 4.9 seconds. The vehicle's distinctive styling also highlights its sporty character. The new Golf R was developed by Volkswagen R GmbH to provide dynamic performance. The sportiest Golf is powered by a newly configured 296 horsepower TSI engine, which is not only 30 horsepower more powerful, but also 18 per cent more fuel-efficient than the previous engine....[Read more...]
MODEL YEAR 2014: MORE EFFICENT, DOWNSIZED ENGINES AND AN EXTENDED R-LINE RANGE HEAD THE CHANGES
New 1.8-liter turbocharged and direct-injection TSI® engine to feature in Jetta, Beetle, and Passat, replacing the 2.5-liter five cylinder. R-Line® range expands to five models. • Jetta SE and SEL models are fitted with new 170-horsepower 1.8-liter engine, offering a manufacturer predicted highway fuel economy improvement of 16 percent • All Jetta models now have independent rear suspension • VW Car-Net™ connected services introduced across a broad range of models • New 1.8-liter engine in...[Read more...]
VOLKSWAGEN BEETLE TURBO AND JETTA GLI RECEIVE POWER BOOST
- New EA888 Gen 3 engine, produced in Silao, Mexico, makes its U.S. debut - Engine offers 10 hp increase over previous Gen 2 powerplant - Beetle models have a manufacturer estimated fuel economy improvement of up to eight percent on the combined cycle - Beetle R-Line® coupe will be priced from $30,135 with the six-speed manual transmission Herndon, VA - The Volkswagen Beetle Turbo, Beetle Turbo Convertible, and the Jetta GLI receive a number of running changes to 2013 model year car...[Read more...]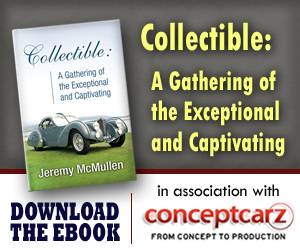 Buick
Monthly Sales Figures
Volume
February 2014
19,192
January 2014
13,278
December 2013
15,379
November 2013
15,072
October 2013
17,555
September 2013
15,623
August 2013
24,650
July 2013
16,393
June 2013
18,078
May 2013
17,982
April 2013
17,157
March 2013
18,007
(More Details)
© 1998-2014. All rights reserved. The material may not be published, broadcast, rewritten, or redistributed.