1948 Buick Series 70 Roadmaster news, pictures, specifications, and information

Tweet
The 1948 Buick Roadmaster Convertible was a pre-war design but it received the famous Dynaflow transmission, which was the first torque-converter automatic transmission on an American-built car. The engine is a 320.2 cubic-inch, in-line eight with a power rating of 144-150 hp.

Known for interior luxury and quiet operation, there were few other cars like them of this era. The sleek styling of these particular two-doors elicited an emotional response from the motoring community that surpassed the expectations of GM.

This is a low mileage car that has benefited from a frame-off restoration. It is equipped with hydraulically operated push-button controls for the top, windows and front seat.
Buick Roadmasters, produced between 1936 and 1958, were built on Buick's longest wheelbase and shared its basic structure with the higher end Oldsmobile's. Between 1946 and 1957, the Roadmaster was Buick's premium and best appointed model. The Estate Wagon 'Woody' body was built at the Hercules Body Company in Indiana which accounted for most Buick Estate Wagons as they were called rather than 'Station Wagons.' This car was once owned by the Harrah Collection and is in original color paintwork and original wood.
The Roadmaster named first appeared on Buick automobiles in 1936 as a celebration of their engineering improvements and advancements in design. The Buick Series 80 became known as the Roadmaster. The Roadmasters were built on the longest wheelbase Buick had to offer. From 1946 through 1957 they were the most elegant and prestigious automobiles that Buick sold.

From 1936 through 1948 the Roadmaster appeared in coupe, sedan, convertible and station wagon bodystyles. A hardtop coupe was added in 1949 and dubbed the Riviera.

The Roadmaster named reappeared in 1991 and continued in production until 1996. It served as a replacement for the Electra model line and offered as an Estate Wagon. A sedan was introduced in 1992.

The end of the 1953 Buick Roadmaster station wagon meant the end of the last wood-bodied station wagon to be mass-produced in the United States. In 1996, the end of the Buick Roadmaster Estate Wagon meant the end of the full-size family station wagons.
By Daniel Vaughan | Mar 2006
For more information and related vehicles, click
here
REVERED FERRARI 250 LM LEADS SUPERLATIVE ROSTER OF ITALIAN SPORTS CARS AT RM'S FLAGSHIP MONTEREY SALE
· RM Auctions announces a legendary 1964 Ferrari 250 LM by Scaglietti as the latest multi-million-dollar highlight for its flagship Monterey sale, August 15–16 in California · 250 LM leads a superb roster of no less than 26 Ferraris at RM's two-day sale; additional new entries include a 1953 250 Europa and a 1963 400 SA LWB Coupe Aerodinamico Series II · RM joins in Maserati's 100th anniversary celebrations, presenting no less than four examples from the luxury Italian ma...[Read more...]
RECORD DAY AT BONHAMS GREENWICH AUCTION
(June 2, 2014) Greenwich, CT – Standing room only crowds packed the Bonhams tent at the 7th annual Greenwich collector motorcar auction with the sale totaling in excess of $8 million dollars—besting last year's record breaking total by over 40%, with over 93% of lots offered finding new homes. The capacity crowd grew nearly silent as the catalog cover lot, a 1975 Lamborghini Countach LP 400 'Periscopica', sold for over $1.2 million dollars to a bidder seated in the front of the room, beat...[Read more...]
BUICK TURNS 110: MOST SIGNIFICANT BUICK OF EACH DECADE
DETROIT – Remaining in business for 11 decades requires constant innovation, so choosing one model to represent a decade of significance can be a catalyst for debate. Among the hundreds of models designed and engineered for Buick, the 11 below stand out as the most significant for their respective decades since May 17, 1903. Let the debate begin. ◾1903-1912: The first Buick ever is quite significant, so Buick's first decade honor goes to the 1904 Model B. The first one of the line was so...[Read more...]
BMW PRESENTS FRIEZE SOUNDS AT THE FRIEZE ART FAIR NEW YORK
Frieze Art Fair New York and BMW will once again present Frieze Sounds, a program of sound works that are showcased in the BMW 7 Series shuttle service at the fair. For this unique event three specially commissioned audio works were created by the artists Trisha Baga, Charles Atlas and New Humans, as well as Haroon Mirza. Frieze Sounds is programmed and curated by Cecilia Alemani. 'Each of the participants has taken a different approach to this brief: Trisha Baga will estrange everyday noise; Ch...[Read more...]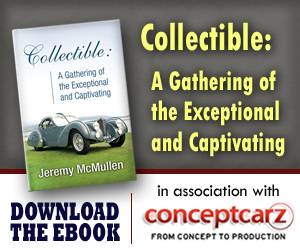 Similarly Priced Vehicles from 1948
Tucker 48 ($2,450-$2,450)
Packard Standard Eight ($2,125-$3,425)
Cadillac Series 62 ($2,910-$3,440)
Chrysler Town and Country ($2,450-$3,415)
Oldsmobile Sixty Series ($1,600-$2,620)
DeSoto S-11C Suburban ($2,630-$2,630)
Chrysler New Yorker ($2,065-$3,415)
Nash Ambassador ($925-$2,350)

Average Auction Sale: $45,024
Buick
Monthly Sales Figures
Volume
October 2014
18,699
September 2014
17,466
August 2014
22,143
July 2014
17,683
June 2014
21,403
May 2014
19,957
April 2014
19,214
March 2014
20,428
February 2014
19,192
January 2014
13,278
December 2013
15,379
November 2013
15,072
(More Details)
© 1998-2014. All rights reserved. The material may not be published, broadcast, rewritten, or redistributed.