1956 Rolls-Royce Silver Wraith news, pictures, specifications, and information

Tweet
Mrs. Fricke for the Hotel Paris in Paris, France, ordered this car in 1956. The car came to the USA in 1980 and was used in the 1981 motion picture hit 'Arthur,' which starred Dudley Moore, Liza Minelli, and Sir John Gielgud. This movie won Oscars for its theme and Sir John Gieglud's performance. Through this movie, the so-called 'Arthur' car, became famous. After the movie, the car was sold to a collector in Boca Raton, who owned it for 20 years. The present owners purchased the car in April 2004 and had it refurbished to look as clean and original as possible.

The Silver Wraith was produced from 1946 through 1958 and Rolls-Royce enthusiasts have often claimed it to be the last true Rolls-Royce built without regard to fashion or price. The car is powered by a 4.88-liter, 6-cylinder engine developing 135 horsepower and weighs 4,620-pounds.
The Wraith was introduced in 1936 as its entry level vehicle and as a replacement for the 25/30. Production continued until the Second World War. When the war concluded the vehicle was updated and given the name Silver Wraith with production lasting from 1946 to 1959.

There were two wheelbases available on the Silver Wraith, the 127 and 134 inch. There were over 1200 examples built on the 127 inch platform and about half that amount on the 134 inch wheelbase. Under the hood was a 4.9 liter six-cylinder engine that was adequate enough to carry the vehicles along at a comfortable 80 mph. A four-speed manual gearbox was standard until 1952 when it was replaced with a four-speed automatic unit.

The Silver Wraith's were available as complete cars with factory coachwork or as 'chassis only'. The 'chassis-only' assembly allowed the buyer to completely customize their vehicle and have it finished by one of the renowned coachbuilders of the time, such as H.J. Mulliner, Park Ward, Hooper, and Freestone and Webb, to name a few.

Hooper Ltd. began bodying Rolls-Royce vehicles in the early 1920s. They built a reputation around their limousines and chauffer driven town cars, some the nicest designs in the business.

This 1956 Rolls-Royce Silver Wraith with chassis number ELW60 is an Empress Limousine with design number 8390. It is one of only 13 Hooper Company coachbuilt examples built on a Silver Wraith chassis. The body is built from hand formed aluminum over a wooden skeleton. A chrome accent piece runs the entire beltline of the vehicle. The chauffeur's compartment is finished in silver-grey leather while the rear passenger compartment is matching silver-grey cloth. Hand polished woodwork can be found throughout the interior. The passenger's center console is equipped with a telescopic mirror and independent climate controls.

This Silver Wraith was created for the Chairman of the Libby Ball Bearings Company, Mr. Gwinn. Soon after its completion it was sent to the United States where it resided a Chicago Collection for a number of years. It was later purchased by a collector in Florida. The Silver Wraith stayed in the collection for 25 years before being purchased by its current owner. A mechanical and cosmetic restoration began in the 1990s and completed nearly 10 years later.

At the 2006 RM Auction in Meadow Brook, it was estimated to fetch between $80,000 - $120,000. It found a new home at a price of $118,250.

There were nearly 2,000 Silver Wraiths constructed. This example is one of only 13 Hooper examples. In 2010, this Empress Limousine by Hooper was offered for sale at RM Auctions 'Automobiles of Amelia Island' sale in Amelia Island, Florida. The car was estimated to sell for $75,000-$100,000 and offered without reserve. As bidding came to a close, the car has been sold for the sum of $93,500, inclusive of buyer's premium.
By Daniel Vaughan | Apr 2010
The Silver Wraith, launched in 1947, was an evolution of the pre-war Wraith and was offered in the traditional chassis form ready for the fitting of Bespoke coachwork. The 4,257cc overhead-inlet, side-exhaust engine developed before the war was used, as well as a modified coil and wishbone independent front suspension. Hydraulic brakes were used for the first time on a Rolls-Royce wîth hydraulic brakes.

The Silver Wraith was constantly refined during its production. The engine was replaced wîth the 'big bore' 4,566cc in 1951 and automatic transmission was offered as an option in 1952.

Once again the press raved about the car. 'All the world knows that Rolls-Royce carry on an unremitting search for engineering perfection in everything they undertake. The qualities which made their aircraft engines famous, and their cars the finest procurable, are the result of hard work scientifically conducted, and of a painstaking attention to detail from the large to the most minute. And now a new range of cars is about to appear it is believed that the new cars are the best that Rolls-Royce have ever built.'


The Silver Wraith was described like this: 'In common wîth all Rolls-Royce cars, the Silver Wraith has an indefinable something about it, a delicacy of behaviour, which escapes definition in written words. it is a car for the connoisseur in cars'.
Source - Rolls-Royce Motor Cars
For more information and related vehicles, click
here
63rd Pebble Beach Concours d'Elegance Names 1934 Packard 'Best of Show'
The competition showcased 248 cars, including 48 from abroad PEBBLE BEACH, Calif. (August 18, 2013) -- A 1934 Packard 1108 Twelve Dietrich Convertible Victoria owned by Joseph and Margie Cassini III of West Orange, New Jersey, was named Best of Show at the 63rd Pebble Beach Concours d'Elegance, held Sunday on the 18th fairway of Pebble Beach Golf Links at Pebble Beach Resorts. The event showcased 248 cars from 36 states and 12 countries and raised $1,277,007 for charity. 'This Pack...[Read more...]
RM Auctions' Don Davis Collection Attracts Texas-Size Bids
• RM Auctions posts over $21.2 million at the record-breaking sale of the distinguished Don Davis Collection, April 27 in Fort Worth, Texas • Top seller: a rare 1967 Ferrari 330 GTS sold for $1,936,000, to establish a new auction record • Five lots achieve million-dollar-plus results, with numerous auction records shattered • Toyota 2000GT enters history books with seven-figure sales price • Exceptional collection attracts bidders from 14 countries around the world FORT WORTH, Texas (A...[Read more...]
TOPLINE COLLECTORS PLACE SPOTLIGHT on SPEED'S BARRETT-JACKSON BROADCAST FROM SCOTTSDALE
• TOPLINE COLLECTORS PLACE SPOTLIGHT on SPEED'S BARRETT-JACKSON BROADCAST FROM SCOTTSDALE
• 'LOST' SHELBY DUAL PROTOTYPE, HAGERTY GIVEAWAY & SALON COLLECTION HIGHLIGHT 39 HOURS OF LIVE COVERAGE
The 42nd annual Barrett-Jackson Scottsdale (Ariz.) Collector Car Event, the first of four set for live coverage in 2013, kicks off the auction season in grand style as some of the world's most sought-after machines cross the block starting Tuesday, Jan. 15 at 7 p.m. ET/4 p.m. PT. SP...[Read more...]
Famous Bentley 4¼-Litre 'Embiricos' Special Makes Star Appearance At Crewe Factory
One of the rarest and most valuable Bentleys in the world, the 4¼-Litre 'Embiricos' special, is making an historic appearance at the marque's home in Crewe. Fresh from taking part in the Louis Vuitton 'Serenissima Run' in Venice and featuring at the Le Mans Classic as part of the Bentley lineup, this magnificent car takes pride of place in the Lineage Showroom at the firm's Pyms Lane factory until September. Throughout the 1930s Bentley Motors, then owned by Rolls-Royce, was producing fast,...[Read more...]
Bentley Sales Leap By A Third
•Six month results up 32% •US overtakes China to re-emerge as largest market •Sales of Bentley's flagship Mulsanne up 30% Bentley's half year results for 2012 show continued strong growth. Sales are up in every region leading to a global increase of 32% (3,929 cars delivered to customers). The US has re-emerged as Bentley's number one market with deliveries up by 25.7% (1,140 cars delivered to customers). Sales in China also remain extremely strong with results up 55.7% (1,059 car...[Read more...]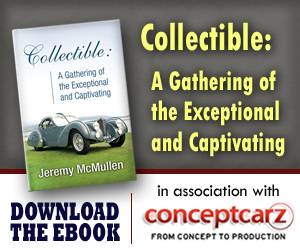 Rolls-Royce
Monthly Sales Figures
Volume
January 2014
86
October 2013
84
September 2013
84
August 2013
84
July 2013
84
June 2013
84
May 2013
84
April 2013
84
March 2013
84
February 2013
84
January 2013
38
(More Details)
© 1998-2014. All rights reserved. The material may not be published, broadcast, rewritten, or redistributed.