1939 Lincoln Model K news, pictures, specifications, and information

Tweet
| | | |
| --- | --- | --- |
| | | Sedan 2 Window |
The year 1939 was the final year of production for the luxury Lincoln Model K although one final K was built for President Roosevelt in 1942. Beginning in 1931, most model Ks had standard factory Phaeton coachwork. With a V12 engine giving around 120 bhp the cars sold well despite the difficult depression-affected luxury car market. This Model K, with convertible sedan coachwork by LeBaron, is all original and is very carefully preserved.
In the 1930s, Lincoln was the car of choice for Presidents and dignitaries. This car was built by Ford of Canada for the Canadian tour of King George VI and Queen Elizabeth. The LeBaron-bodied V12 was lavishly appointed with every possible luxury, and the interior was upholstered in the Queen's favorite color of blue. For security, new shatterproof glass was installed all around the high seating positions so that the occupants could be seen at all time with the roof down. Having served one royal tour the car was kept in The Henry Ford Museum until 1985 when it went into private ownership. It served twice more as Royal transport - for the Queen and Prince Philip in 1959 and for the Queen Mother in 1985.
There were only 58 examples of the 7-passenger Limousine produced, and was the most popular body-style on the Lincoln Model K for 1939. Lincoln would produce a total of 133 examples of the Model K for 1939, many being one-off bodies. This car is a well optioned vehicle with a fully-equipped Taylor Trunk. It wears its correct Lincoln Washington Blue paint and the interior features beige broadcloth and genuine wood-grain trim with factory-applied pinstripe accents adorning the windowsills and all glass frames. The machined interior hardware features nickel-plating throughout. The odometer shows just 29,000 original miles since new.

The engine is a 67-degree L-head V12 that displaces 414 cubic-inches and produces 150 horsepower. There is a Stromberg Downdraft 2-barrel carburetor, three-speed manual gearbox, and four-wheel vacuum assisted drum brakes.

In 2010, this car was offered for sale at Gooding & Company's Scottsdale Auction in Arizona. It was estimated to sell for $80,000 - $110,000. The lot was sold for the sum of $104,500, inclusive of buyer's premium.
By Daniel Vaughan | Mar 2010
Brunn Touring Cabriolet
Coachwork: Brunn

This 1939 Lincoln Presidential limousine was used from 1939 to 1950. The white house staff sent five pages of special instructions with the order of this vehicle. The list included extra-wide running boards, special platforms at the rear corners, and chrome handles at the rear and sides of the windshield for Secret Service agents. A special compartment was requested, behind the front seat, presumably for firearms. Another request was to have the back doors hinged at the rear rather than the front, presumably to make it easier for President Roosevelt in and out. To accommodate the extra weight of up to eleven people riding in or on the car (secret service staff), a heavy-duty suspension was installed. A siren and blinking red light were installed.

In 1942, the car was upgraded again with steel armor plating, bullet-resistant glass, bullet-resistant tubes in the tires, and revised front sheet metal. These features were added in response to the Pearl Harbor bombing and the United States entry into World War II.

The car was custom-made to make it easier to life President Roosevelt in and out, since his legs had become paralyzed from the fearsome and incurable disease of polio. Despite these hardships, President Roosevelt enjoyed riding in public, and the top of his 'Sunshine Special' convertible was often down as he greeted crowds.

The chassis was made by the Ford Motor Company of Detroit, Michigan. The body was built by the Brunn & Company of Buffalo, New York. Power was from a V-12, L-head engine that displaced 414 cubic-inches and developed 150 horsepower. The weight of the vehicle, with all the improvements, was 9,300 pounds. The original cost was $8,350.
| | |
| --- | --- |
| | Sedan |
This custom bodied K sedan has an extended wheelbase and raised roofline. Being stretched in both directions give the car such correct proportions as to belie is massiveness. The car was reputedly built for Great Britain's Queen Mother's tour of Canada in 1939.
Source - Canton Classic Car Museum
Becoming a vehicle that was known for luxury, the Lincoln underwent a total transformation in 1931. Re-powered, re-styled, and becoming lower-priced, this entire transformation was done under the censorship of Edsel Ford. The Lincoln Model K replaced the Model L, and only a total of forty five models were ever produced.

With an increased horsepower from 90 to 120, the newly added Stromberg carburetor increased the engine with 384.8 cubic inches. With a price significantly lower than any other Lincolns, the Model K 7-passenger Touring vehicle was used primarily as a limousine. Though at $4,400, the model K still cost ten times the amount of a Ford.

The largest updates were contained in the body style. The wheel base was now increased to 145 inches with a longer hood, and rounded bumpers which now gave it a low and sleek profile. Dual trumpet horns and large bowl-shaped head lights now gave the front a stunning look. Utilized mainly as a limousine, sales were less than half of what they were in the late 1920s due to the Depression.

A reflection of the earlier Ford Model K, the Lincoln K-series was a luxury vehicle line that was produced until 1942. A V12 became standard in 1933, while the original K-Series featured a 385 in³ (6.3 L) V8. The option of ordering a fully custom coachwork was available for customers.

Appearing on a new chassis in 1931, the original Model K had a 145 in (3683 mm) wheelbase. Available as a dual cowl model, factory bodies were a 2 or 4-door phaeton. A derivative of the earlier L-series 60° V8, the 384.8 in³ (6.3 L) engine had a dual downdraft Stromberg carburetors, altered timing upped power to 120 hp (89 kW), and higher compression.

Splitting into two lines in 1932, the Lincoln K-series featured the carryover Model KA and the new V12-powered Model KB. The engine output was pushed to 125 hp (93 kW) while the V8 car reverted to a 136 in (3454 mm) wheelbase. Producing 150 hp (112 kW), the KB featured the marque's new V12, 447.9 in³ (7.3 L) 65° L-head unit. These two new lines featured a new grille with less of a surround, and vent doors rather than vertical louvers on the sides of the hood. Both series also featured a parking light on top of each front fender and 18 inch wire wheels.

The Model KA V8 engine was replaced in 1933 with a new 381.7 in³ (6.3 L) V12. The large KB engine shared very few similarities with this new L-head engine. Only a few minor changes that were readily visible occurred on the 1933 K-series. The return of hood louvers and the deletion of the bar linking the headlights were by far the most obvious updates. The chassis was also revised, along with thermostatic shock absorbers and transmission.

In 1934, the V12 engines were replaced by a single 414 in³ (6.8 L) version of the updated model KA V12. The KA and KB nameplates now denoted the wheelbase only. For this year, the only styling updates included the replacement again of the louvers with doors on the side of the hood, and a body-colored grille surround.
For 1935, the Lincoln line was trimmed down considerable, as all vehicles where simply referred to as the Model K. Putting focus on the lofty over-$4,000 segment, the marque was attempting to improve profitability, though unfortunately limiting sales in the depression devastated US.

The following year, a more modern Lincoln Zephyr was debuted. Costing much less, the Model K's days were considerably numbered. However, despite its high $4700 price-tag, a 7-passenger Model K limousine was the marque's best-selling model for 1936. A new and improved raked windshield and pressed steel wheels were also part of this years update.

Continuing in production for the next five more years, the Model K unfortunately faced a decrease in sales in comparison to the more modern Zephyr and the new flagship Continental which became more appealing to buyers. Though production was mostly ended with the 1939 model year, one final Model K, the 1942 model was a one-off 'Sunshine Special' convertible limousine that was built especially for President Roosevelt.
By Jessica Donaldson
For more information and related vehicles, click
here
BARRETT-JACKSON'S 43RD ANNUAL SCOTTSDALE AUCTION PROVES TO BE THE MOST SUCCESSFUL IN COMPANY HISTORY, EXCEEDING $113 MILLION
Barrett-Jackson Hosted Top-Tier Celebrities, Auto Legends, Auctioned the World's Most Sought-After Blue Chip Vehicles, Awarded Two Guinness World Records and Set World Records for Rare Corvettes and Thunderbird HIGHLIGHTS: • 1399 cars sold • Over $113 million gross sales • An estimated 300,000 attendees • 14 vehicles sold to benefit various national and local charities SCOTTSDALE, ARIZ. (Jan. 21, 2013) – Barrett-Jackson, The World's Greatest Collector Car Aucti...[Read more...]
63rd Pebble Beach Concours d'Elegance Names 1934 Packard 'Best of Show'
The competition showcased 248 cars, including 48 from abroad PEBBLE BEACH, Calif. (August 18, 2013) -- A 1934 Packard 1108 Twelve Dietrich Convertible Victoria owned by Joseph and Margie Cassini III of West Orange, New Jersey, was named Best of Show at the 63rd Pebble Beach Concours d'Elegance, held Sunday on the 18th fairway of Pebble Beach Golf Links at Pebble Beach Resorts. The event showcased 248 cars from 36 states and 12 countries and raised $1,277,007 for charity. 'This Pack...[Read more...]
POTEET, CIZEK EARN TOP AWARDS AT GOODGUYS 16TH PPG NATIONALS
Columbus, OH – Tennessee's George Poteet and Nebraska's Ron Cizek collected the top two awards at the Goodguys 16th PPG Nationals in Columbus, Ohio last weekend. Under brilliant sunshine and in front of record crowds, Poteet's vintage NASCAR-inspired '69 Torino won the Goodguys 2013 Optima Batteries Street Machine of the Year while Cizek's popular Ridler award-winning '40 Ford coupe collected the Goodguys 2013 Classic Instruments Street Rod of the Year title. For Cizek, it's the second ma...[Read more...]
Edsel Ford's Speedster Stars at 'The Amelia'
Edsel Ford's 'continental car', a custom boattail speedster, will take its rightful place in the Sports Car Class of the 18th annual Amelia Island Concours d'Elegance. In the shape of Edsel's seminal speedster is the genesis of Ford's legendary design department. Edsel Ford was hardly 'a chip off the old block'. The acorn fell well away from the mighty oak that was Henry Ford, founder of the Ford Motor Company. Edsel was not just the President of Ford, he was a car guy to his core. His ta...[Read more...]
The Moretti Estate Collection of Packard Twelves
Gooding & Company, the world's leading auction house for collectors of rare and exceptional cars, announces that it will be presenting an exciting collection of Packard Twelves at its 2012 Scottsdale Auctions on January 20 & 21: six extraordinary automobiles from the estate of Thomas A. Moretti, the beloved and respected Packard Twelve collector. The centerpiece of Moretti's collection is an extremely rare 100-point 1932 Packard Twin Six Coupe formerly owned by Hollywood legend Clark Gable. ...[Read more...]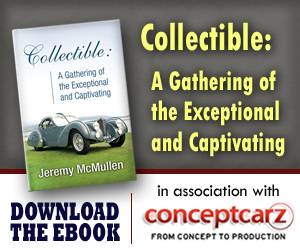 Lincoln
Monthly Sales Figures
Volume
December 2014
9,690
November 2014
8,113
October 2014
8,883
September 2014
7,257
August 2014
8,146
July 2014
7,863
June 2014
7,271
May 2014
8,845
April 2014
6,803
March 2014
8,969
February 2014
6,661
January 2014
5,973
(More Details)
© 1998-2014. All rights reserved. The material may not be published, broadcast, rewritten, or redistributed.