Image credits: © Fiat.
2006 Fiat Oltre news, pictures, specifications, and information

Tweet
The 'Oltre Fiat' show car was presented today at the Bologna Motor Show in a spectacular display; this unique model confirms the Fiat Group's technological excellence even in the large four-wheel drive and off-road §egmènt.

It is derived from the Iveco LMV (Light Multirole Vehicle), the new military off-road vehicle that embodies cutting edge technical features and has won the FCLV (Future Command and Liaison Vehicle) contract for the British Army, also being chosen by the Italian Army.

The show car has very generous external dimensions: it is 4,870 mm long, 2,050 mm tall, 2,200 mm wide and has a wheelbase of 3,230 mm. It has 'exuberant' styling, developed around a silhouette wîth straight wheelarches that cut across the uncluttered sides. The door handles have been recessed deliberately, so that they do not constitute an obstacle when driving off-road. In other words, the design concept underlines the car's practical personality, which is taken to an extreme by the vehicle's real performance.


The Crew-Cab version (long cab wîth an open platform) achieves a perfect balance between the feeling of dominating the terrain from inside the comfortable cab, and the Spartan personality of a pure expedition Pick-up. The tubular structure above the cab enhances the solidity of the whole vehicle, focusing attention on the presence of a complete rollover bar inside the cab.

And finally, the adjustable sunshade at the top of the windscreen increases the dynamism of the roof, and recreates the typical structure of vehicles used for desert crossings. The Oltre-Fiat clearly embodies power and solidity, having inherited all the features peculiar to the military model, starting from the permanent 4x4 transmission that allows it to tackle any situation or route. The merit also goes to the generous 50 cm ground clearance, and the highly efficient independent suspension system wîth coil springs and coaxial dampers.

The vehicle's extraordinary capacity as an 'explorer' is also enhanced by the fact that all-wheel drive is engaged automatically when it is needed. All three differentials lock, a system that guarantees optimal wheel grip in all conditions. Thanks to these solutions, the Oltre Fiat can negotiate a lateral gradient of up to 40%, and longitudinal gradients of 80%; it can also tackle fords of up to 85 cm, and this can be increased to 1.5 metres by mounting special inlet and exhaust pipe extensions. And finally, the show car is fitted wîth high performance, ultra sporty (V speed code), low profile Pirelli Scorpion Zero Asimmetrico 315/40R26 XL (Extra load) tyres.


The vehicle on show in Bologna can therefore perform a wide range of functions; it is equipped wîth an Iveco F1C Common rail diesel engine, wîth a variable geometry turbo and intercooler. The 3-litre engine has 4 cylinders in line and delivers a maximum power output of 136 kW (185 bhp) at 3700 rpm, and peak torque of 456 Nm at 1800 rpm. Combined wîth a six-speed automatic transmission, the engine gives this extraordinary vehicle a top speed of over 130 km/h.

And finally, the Oltre-Fiat show car weighs about seven tonnes, ready for the road and exploiting all its load capacity. It can seat four or five people, depending on the interior outfit, wîth an overall payload of about three tonnes.

Fiat thanks the following organisations for their collaboration in the development of the Oltre Fiat show car: RRS (vehicle outfit), Pirelli (tyres), Sabelt (seats) and Alpine (audiovisual systems).
Source - Fiat Auto
ALL-NEW 2015 CHRYSLER 200 DELIVERS HIGHWAY FUEL ECONOMY OF UP TO 36 MILES PER GALLON
◾All-new 2015 Chrysler 200 highway fuel economy improves five miles per gallon compared with the outgoing model, achieving 36 miles per gallon highway with the standard 2.4-liter Tigershark MultiAir®2 I-4 engine ◾2015 Chrysler 200 models equipped with the available award-winning 3.6-liter Pentastar V-6 engine delivers an EPA highway fuel economy rating of 32 miles per gallon, a three-mile-per-gallon improvement versus the outgoing model ◾2015 Chrysler 200 is the industry's first mid-size sedan...[Read more...]
THE VOLVO V60 AND S60 POLESTAR BRING RACE-TESTED INNOVATION TO REAL-WORLD DRIVING
Quickest factory Volvos ever make U.S. debut at 2014 Chicago Auto Show ◾Special press conference being held today at 11:30am CT during the 2014 Chicago Auto Show ◾V60 sports wagon and S60 sedan models will be available in two colors ◾345 hp / 369 lbs.-ft T6 power plant, matched with fully tuned suspension ◾Coming to U.S. showrooms this summer ROCKLEIGH, N.J. (Feb. 6, 2014) – The Volvo wagon is most definitely back in the U.S., and together with performance and tuning partner Polest...[Read more...]
World debut for a new Volvo V60 engineered by Polestar
The new Volvo S60 and V60 Polestar are here •S60 and V60 model •0-100 km/h in 4.9 seconds •Limited Edition The new Volvo S60 and V60 Polestar are here, set for sale on four continents around the world in 2014. The countries set for the S60 and V60 Polestar include Canada, the Netherlands, Japan, Sweden, Switzerland, United Kingdom and the USA, with further markets and final production numbers to be revealed next year. 'We are proud to present the S60 and V60 Polestar. A car de...[Read more...]
Buick Regal Priced At $30,615
DETROIT – The 2014 Buick Regal goes on sale later this year with a suggested retail price of $30,615, including a $925 destination charge. Standard equipment includes next-generation IntelliLink connectivity with an eight-inch color touch display, 18-inch alloy wheels, rear vision camera, leather-appointed seating surfaces, heated front seats and a new 2.0L I-4 Turbo delivering better power, refinement and fuel economy. Regal is available with two powertrains. A new standard 2.0L tu...[Read more...]
Land Rover Celebrates 65 Years Of Technology And Innovation
SIXTY-FIVE YEARS OF LAND ROVER From our earliest days, the desire to create a vehicle that will tackle any terrain has made Land Rover famous around the world. Over the past 65 years, the Land Rover family has grown into the highly respected range of vehicles that are sold in record numbers today. As Land Rover continues to go from strength to strength, we thought it was time to look back at the milestones in our history that have got us here. The last 65 years have been an adventure. ...[Read more...]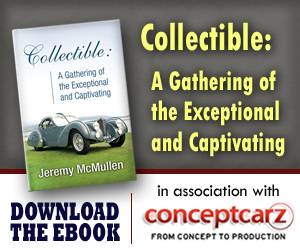 Fiat
Monthly Sales Figures
Volume
March 2014
4,738
February 2014
3,465
January 2014
3,222
December 2013
3,745
November 2013
3,075
October 2013
3,674
September 2013
3,157
August 2013
4,190
July 2013
3,783
June 2013
4,050
May 2013
4,051
April 2013
3,899
(More Details)
© 1998-2014. All rights reserved. The material may not be published, broadcast, rewritten, or redistributed.