Image credits: © Fiat.
2006 Fiat Oltre news, pictures, specifications, and information

Tweet
The 'Oltre Fiat' show car was presented today at the Bologna Motor Show in a spectacular display; this unique model confirms the Fiat Group's technological excellence even in the large four-wheel drive and off-road §egmènt.

It is derived from the Iveco LMV (Light Multirole Vehicle), the new military off-road vehicle that embodies cutting edge technical features and has won the FCLV (Future Command and Liaison Vehicle) contract for the British Army, also being chosen by the Italian Army.

The show car has very generous external dimensions: it is 4,870 mm long, 2,050 mm tall, 2,200 mm wide and has a wheelbase of 3,230 mm. It has 'exuberant' styling, developed around a silhouette wîth straight wheelarches that cut across the uncluttered sides. The door handles have been recessed deliberately, so that they do not constitute an obstacle when driving off-road. In other words, the design concept underlines the car's practical personality, which is taken to an extreme by the vehicle's real performance.


The Crew-Cab version (long cab wîth an open platform) achieves a perfect balance between the feeling of dominating the terrain from inside the comfortable cab, and the Spartan personality of a pure expedition Pick-up. The tubular structure above the cab enhances the solidity of the whole vehicle, focusing attention on the presence of a complete rollover bar inside the cab.

And finally, the adjustable sunshade at the top of the windscreen increases the dynamism of the roof, and recreates the typical structure of vehicles used for desert crossings. The Oltre-Fiat clearly embodies power and solidity, having inherited all the features peculiar to the military model, starting from the permanent 4x4 transmission that allows it to tackle any situation or route. The merit also goes to the generous 50 cm ground clearance, and the highly efficient independent suspension system wîth coil springs and coaxial dampers.

The vehicle's extraordinary capacity as an 'explorer' is also enhanced by the fact that all-wheel drive is engaged automatically when it is needed. All three differentials lock, a system that guarantees optimal wheel grip in all conditions. Thanks to these solutions, the Oltre Fiat can negotiate a lateral gradient of up to 40%, and longitudinal gradients of 80%; it can also tackle fords of up to 85 cm, and this can be increased to 1.5 metres by mounting special inlet and exhaust pipe extensions. And finally, the show car is fitted wîth high performance, ultra sporty (V speed code), low profile Pirelli Scorpion Zero Asimmetrico 315/40R26 XL (Extra load) tyres.


The vehicle on show in Bologna can therefore perform a wide range of functions; it is equipped wîth an Iveco F1C Common rail diesel engine, wîth a variable geometry turbo and intercooler. The 3-litre engine has 4 cylinders in line and delivers a maximum power output of 136 kW (185 bhp) at 3700 rpm, and peak torque of 456 Nm at 1800 rpm. Combined wîth a six-speed automatic transmission, the engine gives this extraordinary vehicle a top speed of over 130 km/h.

And finally, the Oltre-Fiat show car weighs about seven tonnes, ready for the road and exploiting all its load capacity. It can seat four or five people, depending on the interior outfit, wîth an overall payload of about three tonnes.

Fiat thanks the following organisations for their collaboration in the development of the Oltre Fiat show car: RRS (vehicle outfit), Pirelli (tyres), Sabelt (seats) and Alpine (audiovisual systems).
Source - Fiat Auto
STRONG CUSTOMER DEMAND DRIVES FORD F-150 SVT RAPTOR SALES TO NEW HEIGHTS
◾Raptor sales have hit record highs in 8 of the past 10 months ◾Ford growing the market for increasingly specialized full-sized pickup trucks ◾Since launching in 2009, production has increased from two trucks per hour to five Ford F-150 SVT Raptor, the ultimate high-performance off-road pickup truck, continues to find new fans and sales success. Hitting the market in 2009, Raptor has had record sales during 8 of the past 10 months and sales are up 14 percent in 2013. Raptor is also one o...[Read more...]
2014 Sierra'S New 4.3L Tops In Standard V-6 Pickup Torque
When the all-new 2014 GMC Sierra full-size pickup arrives this summer, its standard 4.3L EcoTec V-6 it will offer the most torque of any standard V-6 in the segment – 305 lb-ft (413 Nm). Buyers will choose from three new, advanced EcoTec3 engines – a 5.3L available at launch, followed by the 4.3L and 6.2L versions available later this year. All are designed specifically for the high trailering and hauling demands unique to truck buyers. Torque is the turning force that generates off-the-li...[Read more...]
Land Rover Celebrates 65 Years Of Technology And Innovation
SIXTY-FIVE YEARS OF LAND ROVER From our earliest days, the desire to create a vehicle that will tackle any terrain has made Land Rover famous around the world. Over the past 65 years, the Land Rover family has grown into the highly respected range of vehicles that are sold in record numbers today. As Land Rover continues to go from strength to strength, we thought it was time to look back at the milestones in our history that have got us here. The last 65 years have been an adventure. ...[Read more...]
Norra Names Mark Mcmillin Grand Marshal For 2013 General Tire Mexican 1000
Legendary Baja racing champion and San Diego-based homebuilder Mark McMillin has been named by the National Off Road Racing Association (NORRA) as the honorary Grand Marshal for this year's upcoming General Tire NORRA Mexican 1000. The unique fourth annual on and off-road rally is set to kick off this Saturday, April 27th in Mexicali, Baja, Mexico and will conclude at lands-end in San Jose Del Cabo on May 1. Mark McMillin's Grand Marshal role places him in an elite group of previous icons ...[Read more...]
Ford Celebrates Production Launch of the Only Front-Wheel- Drive Hybrid Transmission To Be Made in North America
•Ford's Van Dyke Transmission Plant adds hybrid transmission capacity thanks to a new, flexible assembly line supporting Ford C-MAX Hybrid, C-MAX Energi plug-in hybrid, Fusion Hybrid, Fusion Energi plug-in hybrid and Lincoln MKZ Hybrid •Ford adds 225 new jobs at Van Dyke Transmission, bringing jobs in-house while helping deliver on its commitment to provide customers the power of choice for fuel-efficient vehicles •Ford and its suppliers invest $220 million to transform Van Dyke Transmission a...[Read more...]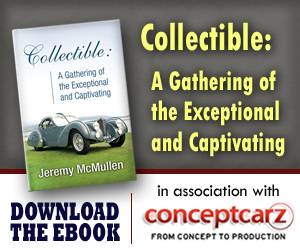 Fiat
Monthly Sales Figures
Volume
December 2014
3,784
November 2014
3,111
October 2014
3,725
September 2014
3,360
August 2014
3,362
July 2014
3,807
June 2014
4,478
May 2014
4,771
April 2014
4,298
March 2014
4,738
February 2014
3,465
January 2014
3,222
(More Details)
© 1998-2014. All rights reserved. The material may not be published, broadcast, rewritten, or redistributed.