Image credits: © Volkswagen.
2006 Volkswagen GX3 Concept news, pictures, specifications, and information

Tweet
Pure affordable performance: Crossover between sports car and motorcycle. It only takes 5.7 seconds to go from 0-62.5 mph (100 km/h) and the fuel consumption in the city is estimated to be 46 mpg (5.2 l/100 km). GX3 was conceived for the Ú.S. by the Moonraker team and VW's Design Center in California.
Three wheels, two seats, and off you go in the carpool lane

Wolfsburg / Los Angeles, 4 January 2006. In a world premiere at the Los Angeles Auto Show, Volkswagen presents the GX3 – a completely new type of motorcycle. The GX3 was conceived by the Moonraker team and VW's Design Center in California, exclusively wîth the Ú.S. in mind, to bring an exciting idea to a fully functioning concept. With its three wheels and unique design, this Volkswagen opens up a new driving dimension.

What if you could carve up the back roads and cruise solo in the carpool lane?

A motorcycle wîth VW features: Light, fast, and environmentally friendly, the GX3 shows that conceptually it is much closer to a motorcycle than to a classic type automobile. This two-seater Volkswagen is one of a kind - bold, young, and affordable. It opens a new driving dimension, turns even the daily commute to work into a small trip to freedom, allows you to cruise in the carpool lane, even if you're driving solo (the GX3 is a motorcycle, after all!) and wîth its keen handling it opens up completely new horizons for recreational driving.

What if performance were affordable?

Amazing dynamics for less than $ 17,000: The GX3 will be driven by a VW 1.6 liter engine. The four-cylinder delivers 92 kW / 125 hp. So far, so good. However, the GX3 is a pure driving machine, a motorcycle wîth two seats positioned side-by-side. And that's why you can find 125 hp and 112.5 ft-lbs (152 Nm) in a mere 1,257 lbs (570 kg) Volkswagen. This results in a power-to-weight ratio of 10 lbs/hp (4.56 kg/PS). In just 5.7 seconds, the GX3 can reach a speed of 62.5 mph (100 km/h) and the possible lateral acceleration reaches 1.25g – values typical of sheer performance cars but delivered from a vehicle under the $17,000 price range. No comparable sports machine in the world, however, can come even close to the low fuel consumption of the GX3: 46 mpg (5.2 l/100 km). Fact is: a production counterpart of the GX3, could be on the market very soon. It all depends on the American driver's feedback.

Tradition of the exceptional: Conceptually and visually the Volkswagen GX3 differs from anything currently on the roads in the Ú.S. And that's a tradition at Volkswagen. It was wîth exceptional and unique products – today all of them legends – that Volkswagen propelled itself to the top in the ÚSA during the 50's and 60's. Whether the Beetle, the Thing (Type 181), or the Microbus, all were the cult cars of their time and still are. In 2006, wîth the GX3, Volkswagen once again presents something totally unexpected and exceptional, a VW in every sense. VW - Being different.

Moonraker: The GX3 was designed in close collaboration between VW's Design Center California (DCC) and an international, cross-functional group of young engineers, designers, manufacturing and marketing experts, also based in California. The team started its work in the ÚS in early 2005. The job: To convert the wishes, dreams and needs of American drivers into mobility. The goal: highest possible customer satisfaction. Background: In addition to the models developed in Germany and sold in the ÚS, in the future Volkswagen will be building more models catering especially to the needs and requirements of Ú.S. customers. One of the most dramatic and tangible early results: the GX3. Responsible for the design of the new Volkswagen is the Volkswagen Design Studio in Santa Monica. The team there will be working in the future in close cooperation wîth the product strategy staffs in the Ú.S. The GX3 offers a look into the exciting and comprehensive spectrum of totally new motor vehicles which are currently being conceptualized by Volkswagen of America for the ÚS market.

What if authenticity had a radical edge?

Design dynamics: The focus for Volkswagen's design team in California was to create a quintessential and pure driving machine. Inspired by the minimalist design language often expressed in contemporary GP motorcycles and F1 race cars, the GX3 has a true feeling of authenticity. These influences are seen throughout the exterior wîth an exposed single sided swing arm, aggressive central exhaust, open front wheels and §téälthy matte finishes. The progressive dynamic on the GX3 is emphasized wîth a strong graphic dividing the body as it wraps up to the aggressive forward leaning roll hoops. Anodized gold and black suspension components and LED lighting are further examples of track inspired designs.

The GX3 interior is all about business wîth nothing to distract from the absolute driving experience. The driver's cockpit is equipped wîth five point racing harnesses; 'moto' style instruments and a GTI inspired stainless shifter. Most distinctly, the rear boasts a massive single 18'x12' back wheel dressed wîth a 315 rubber. The front end proudly displays a bold V graphic consistent wîth Volkswagen's vehicle lineup, most notably the GTI. The GX3 in no way denies that it is a motorcycle, but rather plays it up as a unique design advantage.

Space-Frame: The basic structure of this driving machine is formed by a high-density, warp-resistant, steel construction space frame. The paneling of the interior and exterior parts of the space frame is made of high density fiberglass. A 2.83 tf3 (80 liters) trunk is located behind the seats.

What if driving was redefined?

Advanced chassis: The 215/45 R17x8J front wheels are controlled by a double lateral §teering axle. While the front axle resembles the layout of an automobile, the rear axle shows more parallels to a motorcycle. The right side of the vehicle also makes use of a monoswing arm. The engine's power is delivered via 6-speed transmission and chain drive to the rear wheel, which has a tire size of 315/30 R18x12J – a new super bike dimension. And that suits the GX3. A Volkswagen that breaks away from the conventions and that redefines driving fun and freedom of mobility. Drivers wanted. Seriously!
Source - Volkswagen AG
BEACH CARS STORM THE 2014 AMELIA CONCOURS d'ELEGANCE
'For an event like 'The Amelia' a class of beach cars is appropriate and ideal,' said Warner. 'After all, when you take a break from the concours field and sit on the veranda at the Ritz-Carlton with a cool drink in front of you, you stare at the ocean and the beach. I just wish we could find a way to make the beach part of the concours field just this once.' During the La Dolce Vita epoch, the ultimate European playboy's car was neither a Maserati nor a Ferrari. It arrived on sun splashed ...[Read more...]
SHELBY AMERICAN COMMEMORATES 50TH ANNIVERSARY FIA COBRA WITH SPECIAL EDITION CAR
• Iconic Shelby FIA Cobra to be Celebrated
Scottsdale, Ariz. – Jan. 17, 2014 – In 1964, Shelby American, today a wholly owned subsidiary of Carroll Shelby International Inc. (CSBI:PK) introduced the FIA version of the small block Cobra, which competed in the 1964 World Manufacturers Championship series against marques like Aston Martin, Jaguar and Corvette. To celebrate the birth of the 289 Ford powered roadsters, Shelby American will offer 50 limited edition continuation (CSX70...[Read more...]
Norra Names Mark Mcmillin Grand Marshal For 2013 General Tire Mexican 1000
Legendary Baja racing champion and San Diego-based homebuilder Mark McMillin has been named by the National Off Road Racing Association (NORRA) as the honorary Grand Marshal for this year's upcoming General Tire NORRA Mexican 1000. The unique fourth annual on and off-road rally is set to kick off this Saturday, April 27th in Mexicali, Baja, Mexico and will conclude at lands-end in San Jose Del Cabo on May 1. Mark McMillin's Grand Marshal role places him in an elite group of previous icons ...[Read more...]
Eleanor of 'Gone In 60 seconds' Will Cross The Block At Mecum's Indy Auction
The Opportunity to Own the Original Movie Hero Car is this May 18 in Indianapolis A true movie star will make its way down Mecum's signature red carpet this May in Indianapolis. Known by most simply as 'Eleanor,' the modified 1967 Ford Mustang from Touchstone Pictures' 'Gone in 60 Seconds' will cross the block as Lot S135 at Dana Mecum's 26th Original Spring Classic auction this May 14-19. This collector car icon piloted in the movie by retired master car thief Memphis Raines, playe...[Read more...]
World's Rarest Muscle Car to Join a Spectacular Show Field at the 2nd Annual Concours d'Elegance of Texas
Houston, Texas. April 1, 2012. Organizers of the 2nd annual Concours d'Elegance of Texas have confirmed that the world's rarest muscle car, the only big block GT convertible ever built by Shelby American Inc., will be part of this year's spectacular show field on Sunday, May 5 at La Torretta Lake Resort & Spa. The 1967 Shelby GT500 Convertible was originally assigned to Carroll Shelby, the most expensive GT500 in Shelby American's company car inventory and the only Shelby GT Convertible f...[Read more...]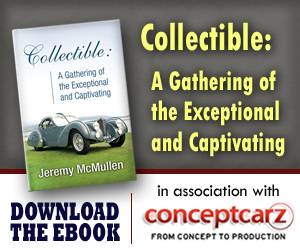 Volkswagen
Monthly Sales Figures
Volume
August 2014
35,181
July 2014
30,553
June 2014
28,827
May 2014
32,163
April 2014
30,831
March 2014
36,717
February 2014
27,112
January 2014
23,494
December 2013
34,015
November 2013
30,727
October 2013
28,129
October 2013
28,129
(More Details)
© 1998-2014. All rights reserved. The material may not be published, broadcast, rewritten, or redistributed.