Image credits: © Cadillac. GM Corp.
1962 Cadillac Eldorado Biarritz news, pictures, specifications, and information

Tweet
Mechanically, 1962 Eldorados were powered by a 390-cubic-inch V8 with 325 horsepower. Transmission was GMs 4-speed hydramatic. A new frame and suspension improved handing and ride giving it a more agile feeling. Unlike today, there were many, many colors to chose from on the Cadillac exteriors and interiors.
Industry First: Color Keyed Moldings, Dual Braking System, Backup/Turn/Stop Lights
combined behind a single white lens, New Controlled Differential.

1962 was the 60th anniversary year for Cadillac. The auto maker produced 160,840 Cadillacs
during the year, all equipped with the new dual-safety braking system and 59 percent sold with air conditioning.

Bore and stroke: 4.00 x 3.875 inches compression ratio 10.5:1.
Barke horsepower : 325 @ 4800 rpm; Hydraulic valve lifters, Carburetion: Rochester four-barrel Model 701930.

Production Total: 1450
Remaining Estimate: 100
Total Price $7,740.72

Headlamp Control, Fog Lamps, Cruise Control, Controlled Differential, Air Conditioner, Signal-Seeking Radio with Foot Control Switch, Power Door Locks, Remote Control Trunk lock.
The Harley Earl designed Cadillac Series 62 De Ville was a very large vehicle that featured a large, 6,390 cc (390 cubic inch) V-8 engine. The back had large fins that did little for performance and handling but was all about the style of the vehicle. The design of the vehicle was inspired by the space program and the era of jet engines. The large, 4400 lb car was fitted with drum brakes. These often wore out quickly. If a U-turn needed to be made, the driver would need a parking lot. The turning radius was 24 feet.

The car was a luxury vehicle that could carry six individuals comfortably. The car was a convertible with the top being raised and lowered automatically. The interior had electrical gauges. The head lights would turn on at dusk and were also capable of switching from high beam to low beam when they sensed oncoming traffic. In total, there were eight lights on the front of the vehicle. The four on the top were the driving lights while the lights mounted on the bumper were the parking lamps. To add to the driving comfort, air suspension was used. This aided in providing a very soft ride but there was significant body roll when cornering. With the V8, it was capable of creeping to sixty in 11 seconds. This reinforced the notion that this Cadillac was built for comfort and not for speed. The drivers enjoyed the ride and they looked good cruising along, enjoying the large open road.
By Daniel Vaughan | Feb 2012
For more information and related vehicles, click
here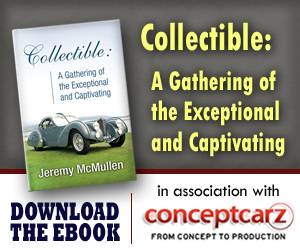 Cadillac
Monthly Sales Figures
Volume
December 2014
16,150
November 2014
13,148
October 2014
13,615
September 2014
13,829
August 2014
16,650
July 2014
15,241
June 2014
13,941
May 2014
14,688
April 2014
13,900
March 2014
14,765
February 2014
13,437
January 2014
11,386
(More Details)
© 1998-2014. All rights reserved. The material may not be published, broadcast, rewritten, or redistributed.