Image credits: © Suzuki.
1996 Suzuki Escudo Pikes Peak Version news, pictures, specifications, and information

Tweet
The Suzuki Escudo Pikes Peak Version was designed for competition, specifically for hill climb events. It was given a bodyshell to resemble the Escudo, built atop a spaceframe, fitted with four-wheel drive, and powered by an engine tuned to produce an astonishing 987 horsepower. The car had large aerodynamic aids to help it stay stable at speed.

Along with its fabulous racing career, it has also stared in the popular video game, Gran Turismo, where it was listed as the Pikes Peak Edition. Suzuki never referred to it using that name.

The Pikes Peak International Hill Climb takes place in Colorado. The course is 12.35 miles long, begins at an elevation of 9,200 feet and finishes at 14,100 feet. There are 156 corners throughout the course.
By Daniel Vaughan | Dec 2007
The Suzuki Sidekick, as it was known in North America, was produced under various names from 1989 through 2003. The Sidekick was known by many names; in Europe it was the Vitara as well as North America after 1999, and the Suzuki Escudo, which was produced from 1989 through 2004. The project was a joint venture between General Motors and Suzuki. GM's version were known as the Geo Tracker, after 1998 they were the Chevrolet Tracker. In Canada they were the Pontiac Sunrunner, in Spain it was the Santana 300 and 350. It even carried a Mazda badge in the Japanese market.

For the North American market, the Suzuki Sidekick was first introduced in 1989. It was offered in two bodystyles including a two-door convertible or hardtop. The JA version was fitted with a 1.3-liter engine. The JX and JLX trim levels had a 1.6-liter engine rated at 80 horsepower and given a four-wheel drive system. The JLX version was removed from the line-up in 1990. A four-door version of the Sidekick was introduced in 1991, sitting on a larger wheelbase, and greatly enhancing the versatility and appeal of the vehicle. A Sport version appeared in 1996, featuring a 1.8-liter engine that was good for 120 horsepower. The package included 16-inch alloy wheels, a two-tone paint scheme, and dual airbags for safety.

1996 was the same year Suzuki introduced their X-90, which was basically a Sidekick with two doors, seating for two, a trunk, removable T-bar roof, and a much rounder body. Mechanically, they were identical. The X-90 never sold well as the public did not agree with the design. Production lasted for a short time, ending in 1998.

In 1999, the Sidekick/Escudo/Vitara was redesigned. For North America, the name 'Sidekick' was dropped in favor of Vitara. The four-seater vehicle could be purchased with a 1.3L, 1.6L, or 1.8L four-cylinder engine with carburetion or electronic fuel injection. Diesel engines were made available in Europe. A four-speed manual was standard, with a five-speed manual and automatic being offered as optional equipment. The Vitara came in two- or four-door models or soft-top 2-door models.

The Vitara remained in production in North America until 2003. Its twin, the Chevrolet Tracker, follwed the same fortune the following year.
By Daniel Vaughan | Dec 2007
For more information and related vehicles, click
here
120 years of motor sport at Mercedes-Benz take centre stage at the Goodwood Festival of Speed 2014
'Addicted to Winning': at this year's Goodwood Festival of Speed, Mercedes-Benz looks back on some fascinating racing victories of the last 120 years •The unique motor sport heritage of the Mercedes-Benz brand is being celebrated with an exclusive installation by sculptor Gerry Judah •Mercedes-Benz and Gran Turismo®6 jointly celebrate '120 years of motor sport' Stuttgart. – The thrilling victories of the Mercedes-Benz Silver Arrows mark the peaks of the history of motor sport for...[Read more...]
A POSITIVE START TO PIKES PEAK PRACTICE
During the morning briefs ahead of the first official practice runs, the Race Director invited the drivers to take extra care, since water from melting roadside snow had frozen overnight. Indeed, Pikes Peak's craggy profile culminates at an altitude of 4,301 metres, and this part of Colorado is genuine mountain country. And, as any experienced climber will tell you, big mountains are places where Man is not in charge. They call for humility, patience and hard work. Before making a strike for the...[Read more...]
SEBASTIEN LOEB'S FIRST KING OF THE PEAK TRACK TESTS
When Sébastien Loeb's helicopter landed alongside the high-security track at La Ferté-Vidame, in northwestern France, the rally star believed he was in for a routine test session. After just a handful of laps in the car, he realised that this was something different, however… 'The 208 T16 Pikes Peak is a rocket! It's so powerful! The first time you drive it, each gear change practically stuns you. The shifts are really brutal, and it takes a little time to anticipate the sudden jarring. You get ...[Read more...]
PORSCHE MOTORSPORT NORTH AMERICA PURCHASES HISTORIC ANDIAL NAME
Santa Ana, Calif. - February 14 - With the last active owner Dieter Inzenhofer retiring later this month, the legendary ANDIAL name will stay in the Porsche family as Porsche Motorsports North America, Inc. (PMNA) announced it has purchased the brand for future use. ANDIAL is an anagram made from the names of the founding members - the late Arnold Wagner AN; Dieter Inzenhofer DI; and former PMNA president and current consultant Alwin Springer AL. From the company's formation in 1975, ...[Read more...]
Audi R18 e-tron quattro: heading for Le Mans with all-wheel drive
In a month from now a prestigious success will be at stake for Audi. On June 16/17, a hybrid vehicle could be winning the Le Mans 24 Hours for the first time. Electrified drive and quattro all-wheel drive – what looks like two different worlds at first glance has been merged into a technological synthesis by Audi. 'Soon after the TDI phase had begun we started to think about the hybridization of a Le Mans sports prototype, when it was foreseeable that the regulations would open up this optio...[Read more...]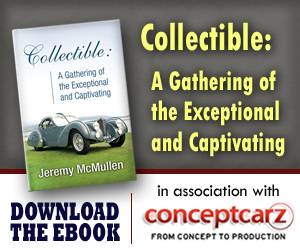 © 1998-2014. All rights reserved. The material may not be published, broadcast, rewritten, or redistributed.