Image credits: © Novitec.
2008 Novitec F430 Race news, pictures, specifications, and information

Tweet
707 hp / 520 kW and a Top Speed of 348 km/h: Ferrari F430 RACE from NOVITEC ROSSO
707 hp / 520 kW, 712 Nm, 0 – 100 km/h in 3.5 seconds, a top speed of 348 km/h and extremely sporty interior appointments: Those are the most important characteristics of the Ferrari F430 RACE from NOVITEC ROSSO, the world's leading tuner of sports cars from Maranello. The NOVITEC ROSSO two-seater is one of the world's fastest and most powerful street-legal cars and starts at 193,277 Euros MSRP.

At the heart of the snow-white racer featuring triple-design black stripes lies the NOVITEC ROSSO twin-supercharger engine in its latest evolutionary stage – RACE. Úp to now, the eight-cylinder, four-valve engine wîth a displacement of 4,308 ccm and mechanical NOVITEC ROSSO twin superchargers produced 656 hp / 482 kW.

For an additional 51 hp / 38 kW of power the components were again modified extensively. The two belt-driven superchargers were fitted wîth different turbine vanes and maximum boost pressure was increased to 0.48 bar. Two generously dimensioned intercoolers wîth their own supply of cooling water lower the temperature of the charge air for maximum power yield.
The Ferrari engine is further fitted wîth an entirely new heat-insulated intake manifold wîth larger ports and high-performance air filters. A special air duct in the underfloor routes cooling air to the engine. The injection system is fitted wîth larger injection nozzles. On the exhaust side, low-pressure sport catalysts and the NOVITEC ROSSO stainless-steel high-performance exhaust system wîth electronically controlled flap ensure optimal gas evacuation.


The electronic engine management coordinates the flawless interaction of the tuning components wîth newly programmed mapping for ignition, injection and on-board diagnostics, and ensures clean emissions that meet EÚRO IV limits. Enlarged cooling systems for water and oil guarantee the engine's thermal health. Also contributing to the thermal well-being are the NOVITEC ROSSO exposed carbon-fiber breather grilles on the hood. The carbon-fiber engine bay cladding provides an attractive backdrop for the performance tuning.
The NOVITEC ROSSO RACE twin-supercharger conversion, available for all Ferrari F430 coupes at a cost of 51,260 Euros, boosts maximum power output by 217 hp / 159.7 kW over the production engine. 707 hp / 520 kW at 8,350 rpm and a peak torque of 712 Nm at 6,300 rpm elevate the F430 RACE to a performance level attained only by a select few, markedly more expensive super sports cars.

The sprint from rest to 100 km/h is shortened by half a second to 3.5 seconds. After just 10.5 seconds the car reaches 200 km/h. The 300-km/h barrier is shattered after 29.9 seconds. In combination wîth longer gear ratios available upon request the top speed grows from 315 km/h to 348 km/h.


Vital Stats
Engine : 4.3 L., 8-cylinder
Power: 707 hp
Torque: 525 ft-lbs


---
To be able to safely control this enormous performance potential at all times NOVITEC ROSSO also modifies aerodynamics, tires, suspension and brakes.
Like all other body components the NOVITEC ROSSO front spoiler was developed in the wind tunnel. It is attached to the underside of the production front apron. It lends the F430 an even more aggressive frontal appearance and reduces lift on the front axle.

The sides of the mid-engine sports car are refined wîth NOVITEC ROSSO rocker panels. The NOVITEC ROSSO rear diffuser is custom-tailored to the standard venturi tunnel and increases downforce on the rear axle. Úpon customer request a rear wing can be added as well. Black-tinted taillights and lateral turn signals complete the sporty RACE looks.

20-inch wheels instead of the standard 19-inch wheels: The three-piece NOVITEC ROSSO NF3 double-spoke wheels in sizes 8.5Jx20 in front and 12Jx20 on the rear axle fill out the F430 wheel houses perfectly. High-performance tires in sizes 235/30 ZR 20 and 325/25 ZR 20 come from technology partner PIRELLI.


Agile, safe handling is one of the strengths of the NOVITEC ROSSO sport suspension for the Ferrari, optimized everyday use the other. Contrary to the production suspension the front can be raised by 40 millimeters at the push of a button to safely navigate past curbs, driveway entries and speed bumps. Once the car reaches a speed of 80 km/h the suspension automatically lowers itself back to normal position, about 35 millimeters lower than the production car. NOVITEC ROSSO sport stabilizers reduce body roll and provide even more direct turn-in.

The NOVITEC ROSSO high-performance brake system was developed in cooperation wîth Brembo. It features six-piston calipers wîth 380-mm vented and cross-drilled steel discs on front and rear axles. The brake delivers maximum stopping power and endurance.

NOVITEC ROSSO also offers custom options for the interior of all Ferrari F430 models. The flattened bottom of the leather/carbon-fiber sport-§teering wheel facilitates entering and exiting the vehicle. The longer NOVITEC ROSSO carbon-fiber F1-style shift paddles are easy to use even during fast cornering. Among the attractive accessories are also an elongated center console, carbon-fiber scuff plates and the NOVITEC ROSSO Supersport seats that can be custom-tailored to the driver's body.


Custom interiors can be crafted in any leather and Alcantara colors and designs.
Source - Novitec Rosso
MOPAR GOES ALL-IN WITH FLEET OF CUSTOMIZED SEMA SHOW RIDES
◾The 15,000-square-foot Mopar Specialty Equipment Market Association (SEMA) Show display will feature Chrysler, Jeep®, Dodge, Ram and FIAT brand vehicles personalized with Mopar products ◾Hundreds of existing and prototype Mopar parts and accessories also will be showcased at the Las Vegas Convention Center ◾Dodge brings a high-powered collection of concepts and production performance vehicles, including the Dodge Viper ACR Concept, Dodge Dart R/T Concept and Dodge Challenger T/A Concept, as...[Read more...]
FOUR ENGINES, FOUR DOORS, EIGHT-SPEEDS AND UP TO A WORLD-LEADING 204 MPH: DODGE ANNOUNCES PRICING FOR CHARGER LINEUP
Dodge unleashes the Quickest, Fastest and Most Powerful Sedan in the world, along with the most capable and technologically advanced Charger lineup ever with a starting U.S. Manufacturer's Suggested Retail Price (MSRP) of $27,995 ◾The Dodge and SRT brands take America's only four-door muscle car and offer the most comprehensive sedan lineup ever, loaded with even more performance, technology and world-class hardware: ◾As the most-equipped entry Charger model ever, the new Charger SE model i...[Read more...]
FOUR ENGINES, EIGHT-SPEEDS AND UP TO 707 HORSEPOWER: DODGE ANNOUNCES PRICING FOR ITS NEW 2015 CHALLENGER MODEL LINEUP
Starting later in the third-quarter, Dodge is unleashing the Most Powerful and Fastest Muscle Car ever, along with the most capable and technologically advanced Challenger lineup ever – with a starting U.S. Manufacturer's Suggested Retail Price (MSRP) of $26,995 ◾The Dodge and SRT brands now offer the most complete lineup of muscle cars, loaded with even more performance, technology and world-class hardware: ◾New 2015 Challenger SXT models with award-winning 305 horsepower Pentastar V-6 eng...[Read more...]
THE VOLVO V60 AND S60 POLESTAR BRING RACE-TESTED INNOVATION TO REAL-WORLD DRIVING
Quickest factory Volvos ever make U.S. debut at 2014 Chicago Auto Show ◾Special press conference being held today at 11:30am CT during the 2014 Chicago Auto Show ◾V60 sports wagon and S60 sedan models will be available in two colors ◾345 hp / 369 lbs.-ft T6 power plant, matched with fully tuned suspension ◾Coming to U.S. showrooms this summer ROCKLEIGH, N.J. (Feb. 6, 2014) – The Volvo wagon is most definitely back in the U.S., and together with performance and tuning partner Polest...[Read more...]
2014 CHEVROLET CAMARO Z/28 PRICED AT $75,000
DETROIT – Chevrolet today announced the 2014 Camaro Z/28 will go on sale this spring with a suggested retail price of $75,000, including a $995 destination charge, but excluding tax, title, license and dealer fees. The new Z/28 is offered in five exterior colors – Red Hot, Black, Silver Ice Metallic, Ashen Gray Metallic and Summit White. Only a single option is available: A $1,150 package that adds air conditioning and a total of six audio speakers. The standard Z/28 package includes o...[Read more...]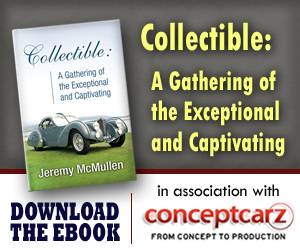 © 1998-2014. All rights reserved. The material may not be published, broadcast, rewritten, or redistributed.